Extensive Photo Gallery of Celebrities at 2009 MTV EMAs Red Carpet, Pictures of Katy Perry, Beyonce, Leona
Women Go Dark and Pale On MTV EMAs Red Carpet
The women were looking gorgeous as they took to the red carpet at the MTV EMAs this evening. Brits Pixie Lott and Leona Lewis went for black outfits, with Pixie choosing a classic LBD and Leona going for an edgier choice of harem trousers. Lil Kim made a bold statement with her outfit, while Juliette Lewis was classic rock chick in her leather.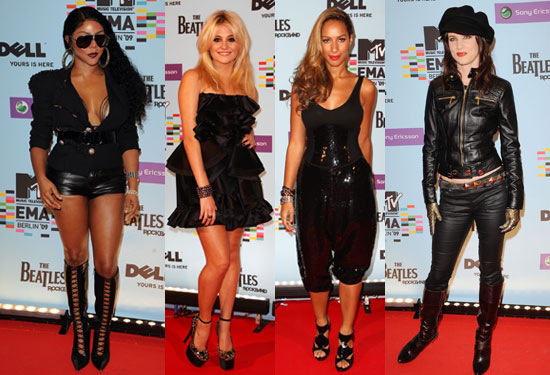 At the other end of the spectrum, several women went for a pale palette. Beyonce was floor length and fabulous, while Bar Refaeli and Shakira went for short dresses. Katy Perry kept things interesting with black lace detail. Remember to vote on all the fashion and beauty looks with FabUK and BellaUK's love it or hate it polls and stay tuned to see the men!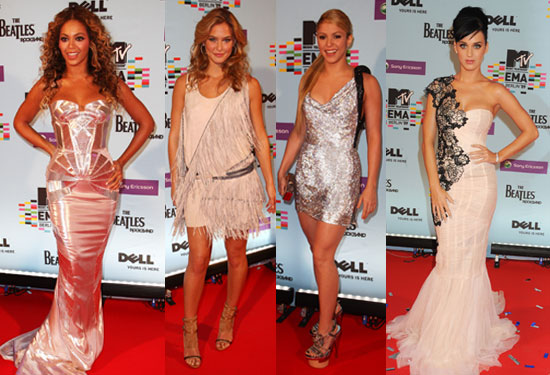 To see LOADS more pictures of the women on the red carpet, just read more.
Images include: Katy Perry, Joss Stone, Beyonce Knowles, Bar Refaeli, Juliette Lewis, Leona Lewis, Shakira, Lil Kim, Miranda Cosgrove, Pixie Lott