FIrst Glance: Valkyrie — See It Or Skip It?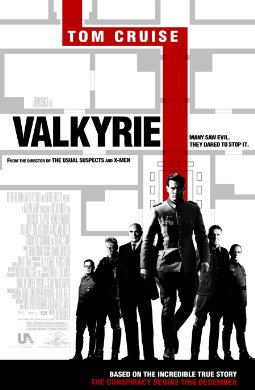 Here's the trailer for Tom Cruise vehicle Valkyrie, directed by Bryan Singer. There's no release date set for the UK yet, but I'd imagine we'll get it in here sometime after Christmas as the US release date is Boxing Day.
Though I'm confused by the Germans with American accents, the film is visually appealing and the trailer's upped my curiosity about it. Plus supporting actors including Bill Nighy, Eddie Izzard and Kenneth Branagh definitely add more intrigue.
Cruise plays a German officer who plots to assassinate Hitler during the height of World War II. So check out the trailer and let me know if you'll see it, or skip it.