FKA Twigs Adorably Talks About Starting a Family With Robert Pattinson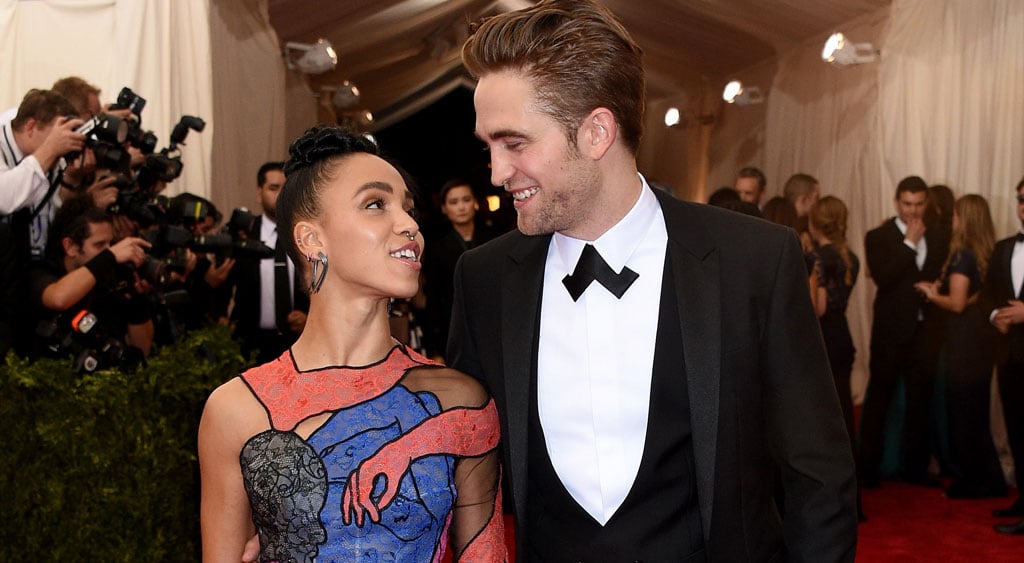 FKA Twigs is a singer, dancer, writer, director, and fiancée of Robert Pattinson, but the public has never really gotten to know her . . . until now. In an intimate new interview with The Sunday Times, the singer opens up about her romance with Rob, their impending wedding, and her ongoing struggles with fame.
In the interview, FKA, whose real name is Tahliah Barnett, admits she has not seen Twilight and describes herself as "such a home bod." Indeed, the couple, whose engagement news broke in April after T-Pain accidentally announced it during an interview, has only made one red carpet appearance together, at the Met Gala in May. Get to know FKA Twigs better with more interview highlights below, then check out some of her cutest moments with Rob.
On fame: "I don't understand what the levels [of fame] are. I'm a bit naïve. I don't read Heat, for example. I don't engage in that world, even with myself, even with my own career."
On her engagement to Rob: "Who told you I was getting married? You might read somewhere I'm a monkey and it doesn't mean I am. [I'm] not prepared to talk about my private life. I don't really understand the fascination."
On if she thinks getting married will hinder her creativity: "No, I don't think it works like that. Don't you get freedom with age and experience, not confines? It's so bad to be basic. I don't have an average day. I hate that kind of thing."
On starting a family: "Women are amazing creatures. We can give birth. We have a womb. We can create life! Are you kidding me? We can create life! Do you know what I mean? I honestly didn't give a sh*t about any of this stuff until about two years ago. I don't know whether it's my age — I'm going to be 28 in January — but all of a sudden I started thinking that if I had a daughter, it is going to be terrifying."
On talking about her personal life: "I think this could be my last interview. I can't do it. It makes me feel nutty."