FKA Twigs Shares How She Really Felt About T-Pain Breaking Her Engagement News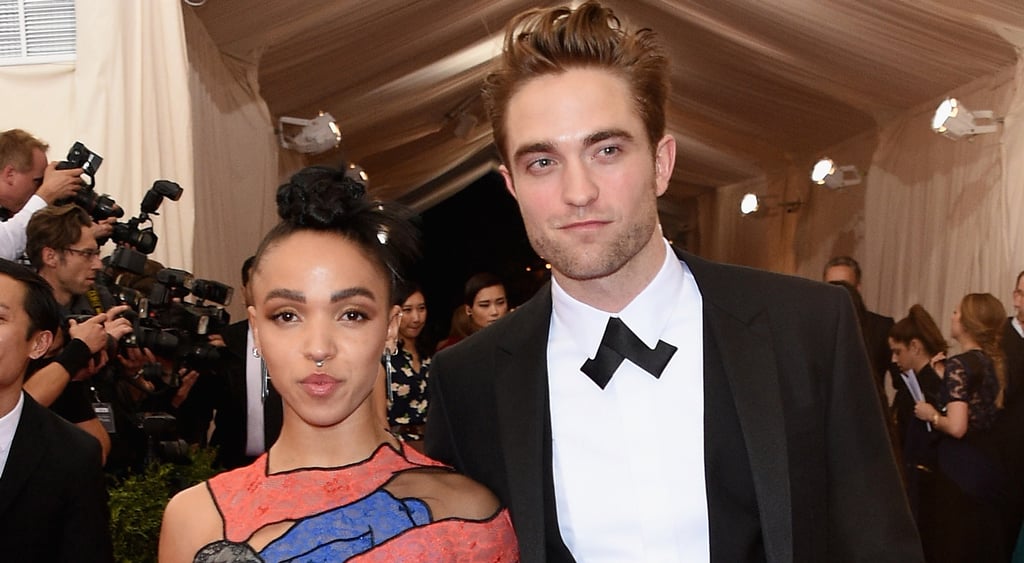 FKA Twigs opens up about her engagement with Robert Pattinson in her cover story with Complex, sharing how she reacted after T-Pain broke the couple's exciting news during an interview of his own. At the time, T-Pain tried to backtrack by saying it was an April Fools' Day joke, but soon after, the engagement was confirmed. When FKA Twigs was asked about the situation, the Complex interviewer writes that she had a "genuinely sad" response. She said, "It's fine, I'm a pretty chill person, do you know what I mean?"
What's not fine with her, though, are the inappropriate, racist social media comments sent her way, which she spoke out about in September, saying she was "genuinely shocked and disgusted." Addressing the situation with Complex, she said, "It is pretty horrible. But ultimately, I'm in an amazing relationship. So it doesn't matter." She and Rob have been dating since August 2014, and since then, they've shared more than a few cute moments together. Last month, they made their first red carpet appearance together at the Met Gala, and most recently, they were spotted in NYC.