Fantastic Beasts and Where to Find Them EW Cover
Here's the First Magical Look at Eddie Redmayne in the Harry Potter Prequel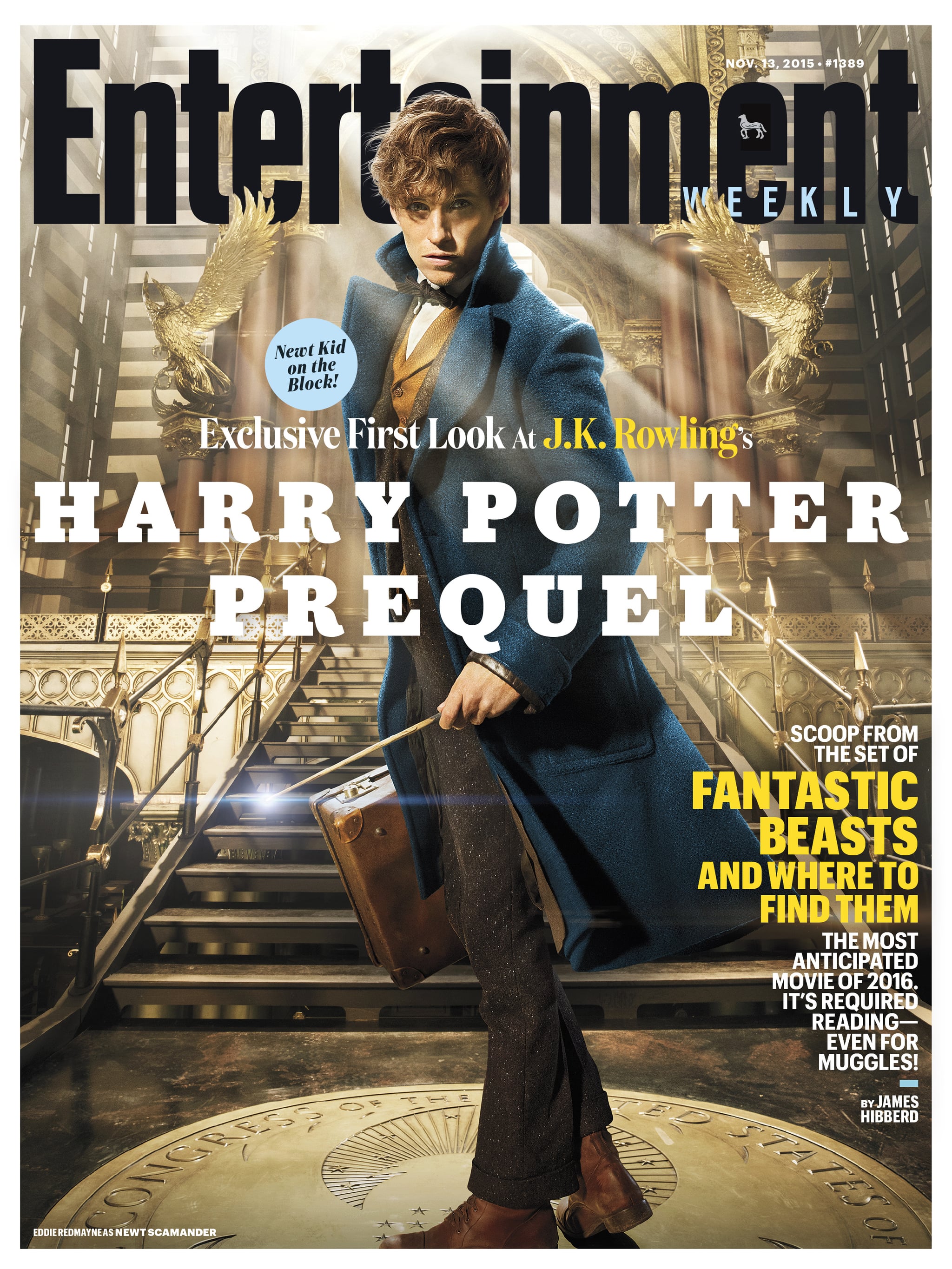 Eddie Redmayne should be gearing up for award season, given his emotional performance in this year's The Danish Girl, but instead he's already promoting his next big role! The star is playing Newt Scamander in Fantastic Beasts and Where to Find Them alongside an all-star cast. As a refresher, this is the prequel to the Harry Potter series, and we already have quite a few details. Entertainment Weekly's new cover, however, is the very first look we've gotten at Redmayne in the role. The cover story also divulges a few tidbits about the upcoming film. Here's what we gleaned!
It's set in 1926 in New York. World-famous magizoologist (one who specialises in the study of magical creatures) Scamander "embarks on an adventure."
His briefcase is important. In fact, EW calls it "pivotal."
We're headed to the Magical Congress of the United States of America. It's also called the MACUSA, and it's "the American version of the Ministry of Magic that's housed inside the Woolworth Building in the film."
"No-Maj" is the new Muggle. J.K. Rowling, who wrote the movie's screenplay, is introducing several new words. Since FBAWTFT is set in New York, we now get the American version of Muggle: No-Maj, as in "no magic."
We'll get more information when the issue hits newsstands. For now, just enjoy the cover!