Fern Britton Is To Leave This Morning In July
Fern Britton Says Bye To Philip And This Morning
Fern Britton has announced that she's leaving This Morning after ten years of presenting the television show. Philip Schofield — her cohost of six years — posted a hinting message on his Twitter account this morning, saying "I have a feeling that today could be an interesting day", and after Fern announced her departure he followed up with this statement: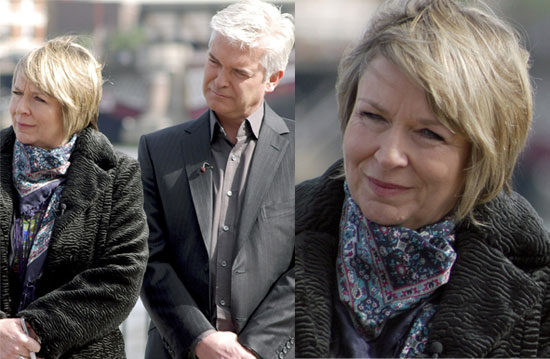 I'm obviously very sad that after 10 triumphant years on This Morning Fern has decided to leave the sofa. I've been lucky enough to work with her for 6 of those years and can honestly say that they have been amongst the best of my career. We have cried together over stories and we have laughed ourselves breathless too. From day one we just 'clicked' and I'm really proud of what we have achieved together on the show. I wish Fern all the very best, lots of love, and hope she can get a few well deserved lie-in's. I will look forward to launching the new series in September, with a new partner, who I'm sure will enjoy the uniqueness of This Morning, the wonderful team in the studio and our loyal viewers who are there for us every day.
I know I've enjoyed watching them working together on my days off work, but what about you — will you miss seeing Fern when she leaves in July? Let me know.