Festive Gift Suggestions For Fans of Action Movies, TV Series, Video Games and Gadgets, Perfect For the Men in Your Life
PopUK Gift Guide: Action Aficionado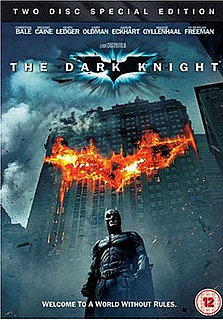 This week across the Sugar Network we're bringing you gift ideas for the men in your life, whether it's your brother, your buddy, your boss or your boyfriend. Today I've got a selection of goodies for the guy who loves action films, action TV shows, video games and gadgets.
Awesome action films are available on DVD in time for the gift giving season. For the superhero fan, choose the five star The Dark Knight (one of my December Must Haves), Iron Man, or superhero-with-a-twist Hancock. If Indiana Jones is his hero, he'll love a copy of Kingdom of the Crystal Skull. There's also Hellboy 2 and The Ultimate Bourne Collection, which you can both enjoy thanks to Matt Damon!
Next up I've got some suggestions for the man who loves TV shows full of action and adventure: Heroes Season 2, Prison Break Season 3 and Lost Season 4 are all available in time for the festive period. I've also got a range of gifts in different price brackets for the 24 fanatic, from the stocking filler-esque talking keyring and affordable 24: Redemption DVD to the blowout box set of Seasons 1-6 for £80.
If the guy you're buying for is a big kid at heart, you could treat him to a Star Wars light sabre torch, a pair of Incredible Hulk gamma rage hands, or a remote control helicopter. They each cost less than £15 and will give your pal the opportunity to become an action hero himself! Finally, there are video games for the guy who likes to pretend he's the hero. Games like Call of Duty: World at War, Brothers In Arms: Double Time and Grand Theft Auto IV will keep him occupied for hours!
Be sure to check out all my gift guide suggestions, and visit HolidaySugar for all of our coverage related to this festive, holiday season.