First Glance: 17 Again — See It or Skip It?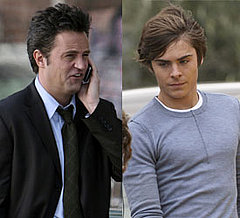 17 Again — a new comedy with a Big-like storyline — has a great cast including Zac Efron, Matthew Perry, Leslie Mann, Michelle Trachtenberg and Hunter Parrish.
Matthew plays Mike O'Donnell, a guy whose life didn't quite turn out how he wanted it to, who wishes he could go back to high school and change it. Something magical occurs and he wakes up in his 17 year old body (as Zac) to relive his youth.
I really think this looks like a fun family comedy (out April 2009 in the UK), but I'd love to know what you think! So watch and let me know, will you see it? Or will you skip it?