First Glance: Choke – Love It Or Leave It?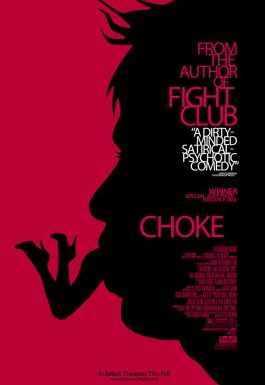 Here's your first glance at Sam Rockwell playing Victor and Anjelica Huston co-starring as his mother in Choke – an adaptation of the Chuck Palahniuk novel – a movie that won a Special Jury Prize at the Sundance Film Festival.
Lovely British actress Kelly Macdonald also appears in the movie, and I think it looks pretty intriguing, although I'm not sure any Palahniuk adaptation will beat the wonders of Fight Club for me.
Take a look at the trailer and let me know what you think, it's rather NSFW, so if you're at work you might want to postpone your view and vote until you get home.