First Glance: Filth And Wisdom — See It Or Skip It?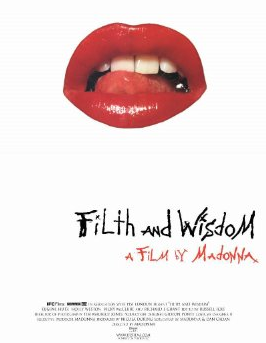 Here's the trailer for the upcoming Madonna-directed indie movie, Filth and Wisdom. I've been curious to see it as I watched the Queen of Pop herself directing the action outside a local pharmacy last year!
The trailer is narrated by the main character, a Ukrainian man named A.K. (Eugene Hutz, from Gogol Bordello), who moonlights as a cross-dressing dominatrix to finance his rock star aspirations. The movie revolves around A.K. and his two female flatmates: "Holly (Holly Weston), a ballet dancer who works as a stripper... at a local club and Juliette (Vicky McClure), a pharmacy assistant who dreams of going to Africa to help starving children."
I'm not sure whether I'm interested enough to go see the full movie when it comes out, but what do you think? Will you see it, or skip it?