First Glance: Ghost Town – Love it or Leave it?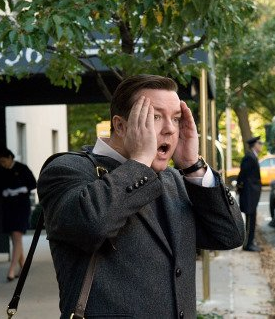 Cast your eyes over the trailer for Ghost Town, a Hollywood movie with the lovely Ricky Gervais starring as a rather horrible guy named Bertram Pincus.
When he dies for almost seven minutes after an accident, Pincus wakes up only to be bothered by a whole load of ghosts who want something from him. Greg Kinnear co-stars as a ghost who wants Pincus to stop the impending marriage of his widow played by Tea Leoni.
It's out on October 24 in the UK, but I'd love to hear what you think of the trailer - let me know!