First Glance: Max Payne — See It or Skip It?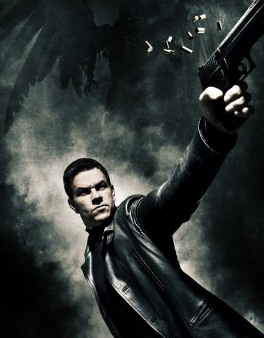 Video game-turned-movie Max Payne (out November 14 in the UK) looks pretty angsty, dark and spooky.
Mark Wahlberg plays DEA (drugs enforcement administration) agent Max, who is looking to avenge the deaths of his family members. Forgetting Sarah Marshall's Mila Kunis costars as an assassin who is also looking to avenge her sister's death.
When Mila recorded the FSM commentary she was filming Max Payne, and mentioned that the "toxic" fake snow that was used caused the entire non-acting faction of the crew to wear masks whilst shooting. That really doesn't sound fun.
So what do you think? Judging by the trailer, will you see it, or skip it?