First Glance: Nights In Rodanthe — See It or Skip It?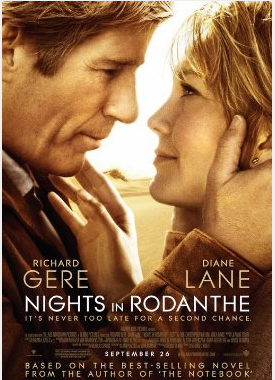 Nights In Rodanthe (out October 10) is based on the novel by Nicholas Sparks, the author of The Notebook, which should probably indicate to you whether you'll be in the faction who love it or hate it. I know that movie splits audiences down the middle!
Starring Diane Lane, Richard Gere and Christopher Meloni (with an uncredited James Franco), the movie is about a doctor who is traveling to see his estranged son, but unexpectedly feels sparks with an unhappily married woman at an inn in North Carolina.
Check out the trailer below and tell me, will you see it, or will you skip it?