First Glance: Role Models – Love it or Leave it?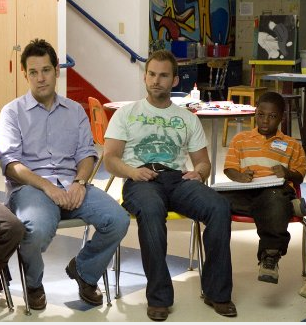 The adorable Paul Rudd has teamed up with Seann William Scott for the comedy Role Models, in which they play a couple of energy drink reps that – through a couple of destructive actions – are given community service and are enrolled in a big brother programme, acting as role models to a couple of kids.
The movie will be out in November in the UK, so take a look at our first glance at the movie and let me know what you think!