First Glance: Yes Man — See it or Skip it?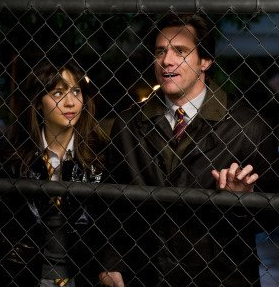 Yes Man is a very loose adaptation of Danny Wallace's non-fiction book — an account of the time he spent saying yes to absolutely everything that came his way.
The first full trailer of the movie starring Jim Carrey and the lovely Zooey Deschanel has hit the web — the UK release date is not set, but should be in Dec 2008/Jan 2009 — and I'd like to know what you think of it.
So watch the trailer and let me know — do you think you'll see it or skip it?