First Pictures of Russell Brand and Katy Perry, Russell Brand and Katy Perry at Paris Fashion Week Pictures
Spotted: Russell and Katy Make an Appearance at PFW!
Russell Brand and Katy Perry were spotted together in the City of Love last night, arriving at the Fendi Party. After spending time together in Thailand, Katy tore herself away from her new boyfriend for Paris Fashion Week, but Russell has finally followed her to the French Capital to make good on his Twitter promise on Sunday, when he tweeted: "Paris fashion week? What do they do for the other fifty one weeks? Dress in nylon and jive to New Kids records? I'm going to investigate." With the L-word already out there, these two look like the real deal.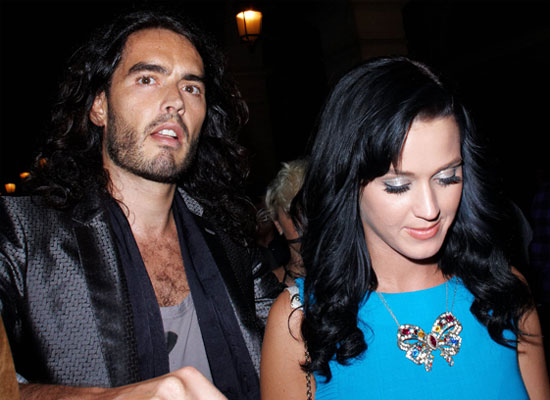 To see more pictures of Katy and Russell, just read more.
Bauer Griffin/BigPicturesPhoto.com, WireImage and XposureUncut.com