Is Friends on Netflix?
The One Where Netflix UK Now Has Every Episode of Friends, and Everyone's Excited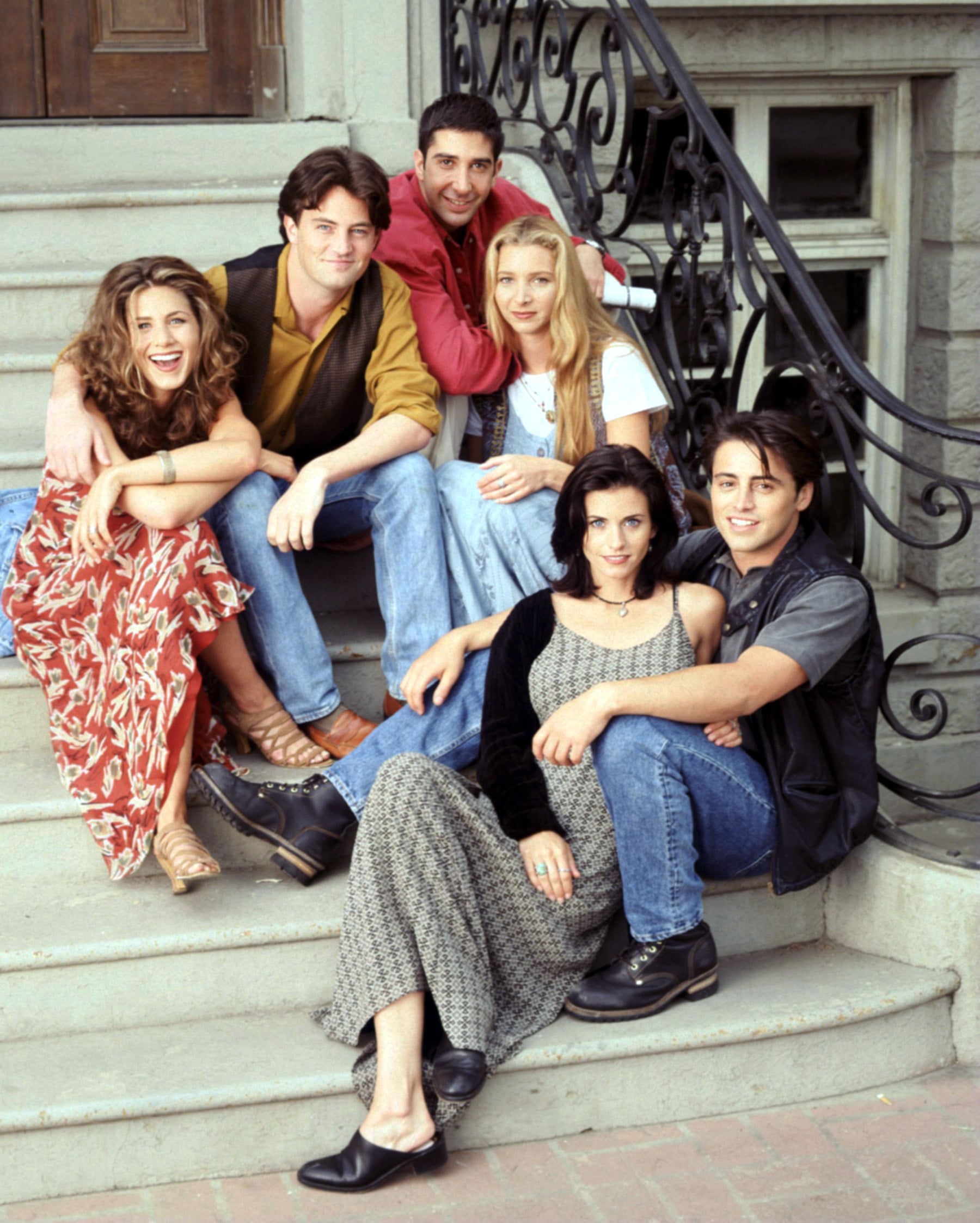 Netflix UK rang in 2018 the best way possible: by adding to its already amazing January lineup by making all 10 seasons of Friends available for streaming.
Unsurprisingly, fans on Twitter were pretty excited about getting the chance to binge watch the '90s sitcom without suffering through hours of adverts, or having to constantly change DVDs (yeah, remember them?). Netflix announced the news with a handy binge-watch guide to help you on your way. Apparently, it'll take about two weeks to get through all the episodes.
Could we BE any more excited? All episodes of #Friends, now streaming.

Posted by Netflix on Monday, January 1, 2018
By the looks of things, there are plenty of people who have got on that immediately.
Netflix is being disrespectful by asking me if I want to skip the Friends intro.

FCK NO. Never in a million years. I could enjoy an entire day just listening to the theme song pic.twitter.com/gcek0ZZI1V

— Neil 🌙☀️ (@neilenore) January 1, 2018
This tops any kind of present given to me in the 21 years of being on this earth , thank you😂😂😂💕💕💕💓💓💓

— . (@_rosepeaches) January 1, 2018
The One where no one goes to work tomorrow! 🤔

— Raluca Matei (@Raluca_OM) January 1, 2018
Every episode of #friends now on @NetflixUK that's me sorted for the next month 😁 pic.twitter.com/RnBQH7fLyI

— Ray Chuss (@chussy) January 1, 2018
My whole new year plan was to buckle down and get my shit together. Then @NetflixUK put friends on Netflix.

— Leona Perry [PB] (@LeonaPerry15) January 1, 2018
The One Where You Hope Your Boss Isn't On Twitter.

— Netflix UK & Ireland (@NetflixUK) January 1, 2018