Friends Theory About Ross and Ben
This Tragic Friends Theory Will Make You See Ross in a Whole New Light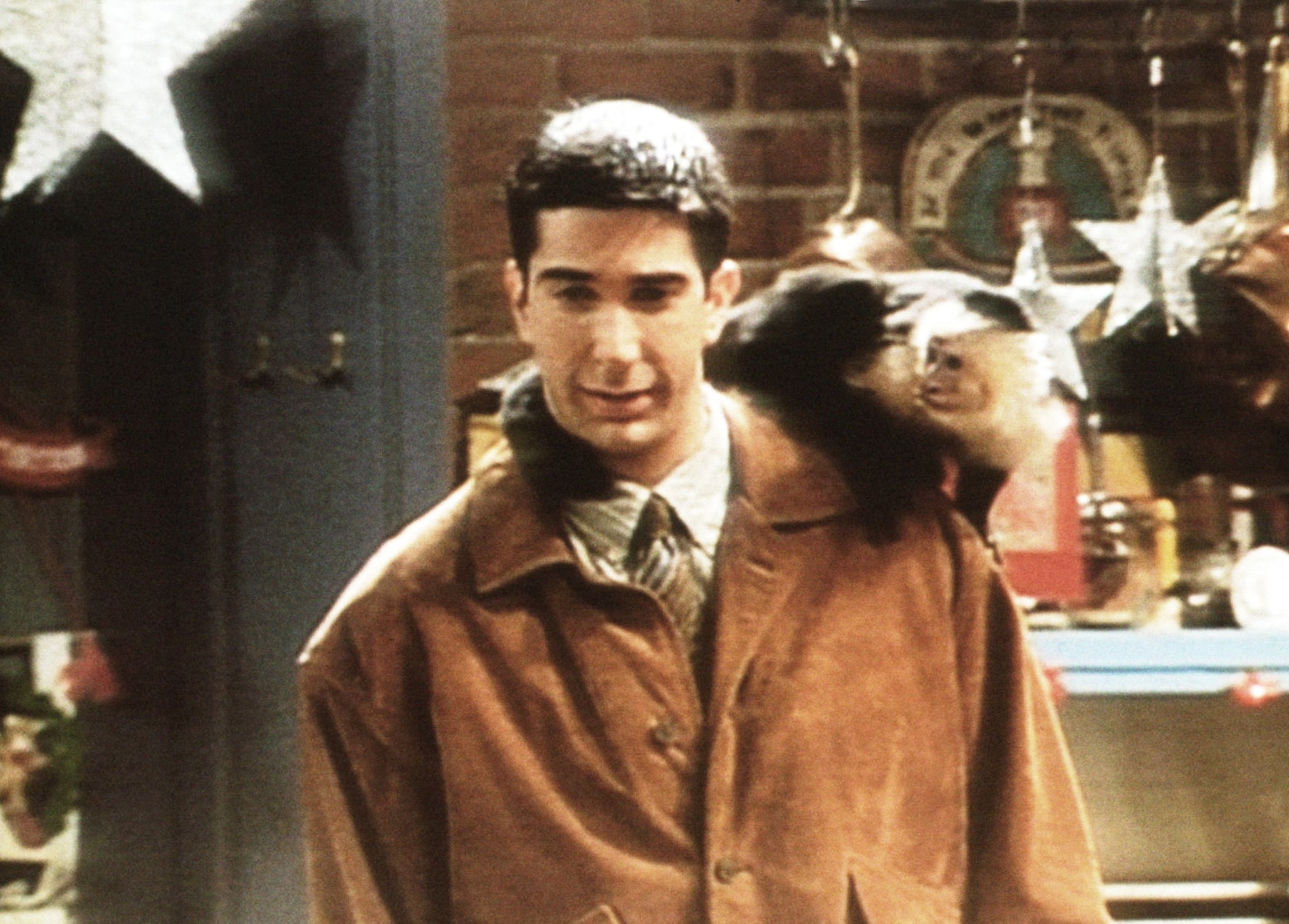 The internet has a new pastime of creating wild theories around old TV shows — hell, even Sarah Jessica Parker is getting in on it — and there's a new one that may bring you to tears. The theory is courtesy of author D.F. Lovett, who contends that Ross' wacky antics cause him to lose custody of his son Ben. Lovett brings up some good points: Ben's last appearance is in season eight, and he's barely mentioned in the following episodes, meaning he never meets his half-sister (Ross and Rachel's baby), unless it's off screen.
It would makes sense for Carol to take Ben away, giving Ross's erratic behaviour. He's slept with at least one of his students, tries to kiss his cousin, is manipulative in his relationship with Rachel, and we never see him being a particularly great father . . . or brother . . . or son. Perhaps Carol decided she's done dealing with him and that he's not a good influence on their son. He's especially toxic with Carol and blatantly homophobic when it comes to her relationship with Susan.
We're going to need David Schwimmer to comment on this, STAT.