Frozen's Original Ending
Frozen May Not Have Been Such a Hit With Its Original Ending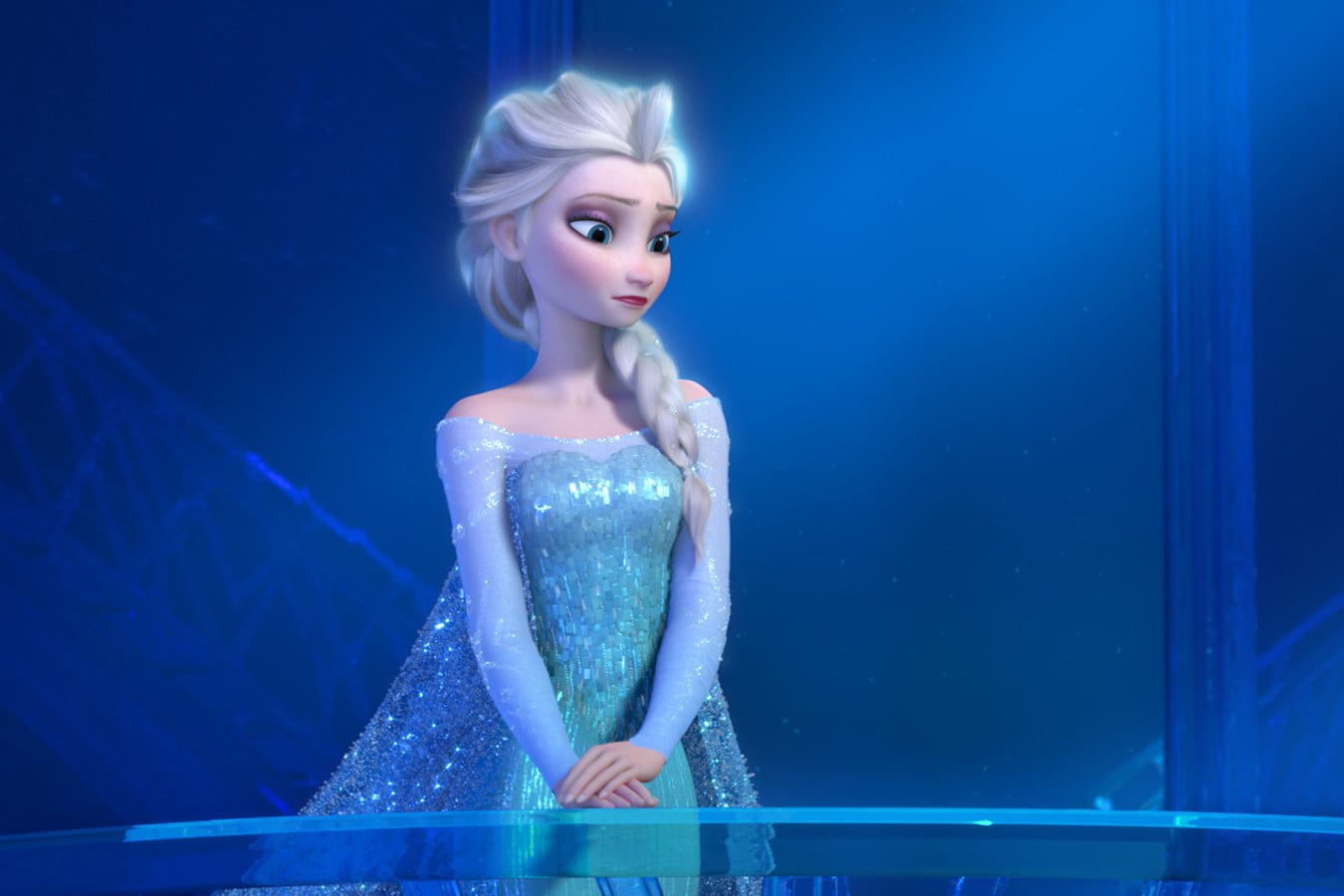 Frozen became the highest grossing animated movie of all time thanks to its dazzling animation, adorable sidekicks, and catchy songs (I personally would love to let go of "Let It Go" forever), but it's the family-oriented, feminist plot line that made many parents proud to share it with their kids. Producer Peter Del Vecho recently spoke to Entertainment Weekly and revealed that the story that inspired a million Anna and Elsa dolls was almost completely different.
"When we started off, Anna and Elsa were not sisters," Del Vecho said. "They weren't even royal. So Anna was not a princess. Elsa was a self-proclaimed Snow Queen, but she was a villain and pure evil — much more like the Hans Christian Andersen tale. We started out with an evil female villain and an innocent female heroine and the ending involved a big epic battle with snow monsters that Elsa had created as her army."
Elsa was supposed to be an evil ruler who had chosen to freeze her own heart after being left at the altar. Kristoff has to save Anna from an army of snowy monsters, and when Anna finally convinces Elsa to save the kingdom, it's revealed that — twist! — evil Prince Hans is really the one with an icy heart.
"The problem was that we felt like we had seen it before," said Del Vecho. "It wasn't satisfying. We had no emotional connection to Elsa — we didn't care about her because she had spent the whole movie being the villain . . . Making them related led us to the idea of her living in fear of her powers. What if she's afraid of who she is? And afraid of hurting the ones she loves? Now we had a character in Anna who was all about love and Elsa who was all about fear. That led to making Elsa a much more dimensional sympathetic character, and instead of the traditional good vs. evil theme, we had one that we felt was more relatable: love vs. fear, and the premise of the movie became that love is stronger than fear."
But that still didn't solve the problem of that overdone "true love's kiss" trope.
"One of the things [director] Chris Buck had in most versions of the film was a moment where Anna's heart was frozen and needed to be thawed. Chris said, 'Does it always need to be true love's kiss that solves that problem? Does it always have to be the man who comes in and rescues the female? Could it be something different?' and that led to a different ending. Now that they're related, Elsa had her own fear and it was Anna who would save the day instead of Elsa by rescuing her sister — and it would be that selfless act that thawed Elsa's heart."
Boom. A feminist megahit was born!