Full Super 8 Trailer Starring Kyle Chandler
Super 8 Trailer: Super Promising, Super Spielberg-esque
Finally, some satisfaction! JJ Abrams's Summer movie Super 8 has been shrouded in mystery, but now we have the full trailer! The Super Bowl spot didn't give away that much, but this clip affords us much more of the story. In the late '70s, a young kid passes the time in his small town by making Super 8 movies with his friends (including Elle Fanning), much to the chagrin of his father (Friday Night Lights' Kyle Chandler). When a freighter derails in town, the mystery begins — strange happenings start up, and the kids find themselves in the middle because they've accidentally captured footage of the incident. Though no one actually mentions the word aliens in the clip, you know that whatever was in the crashed freighter is probably not just some large circus animal.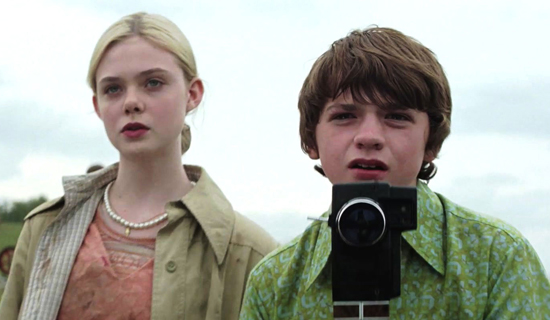 After being teased for so long, I'm happy that this trailer doesn't just look interesting, it looks downright great. Abrams appears to be really mining his influence from producer Steven Spielberg, from the youthful main cast to the heartfelt-sounding score. The movie comes out June 10, and it's already making it to the top of my most anticipated Summer blockbusters list.
Get excited for the movie, when you watch the trailer after the jump.