Funny Justin Timberlake Quotes From Comic-Con 2016
7 Sassy Justin Timberlake Moments We Were Lucky Enough to Experience at Comic-Con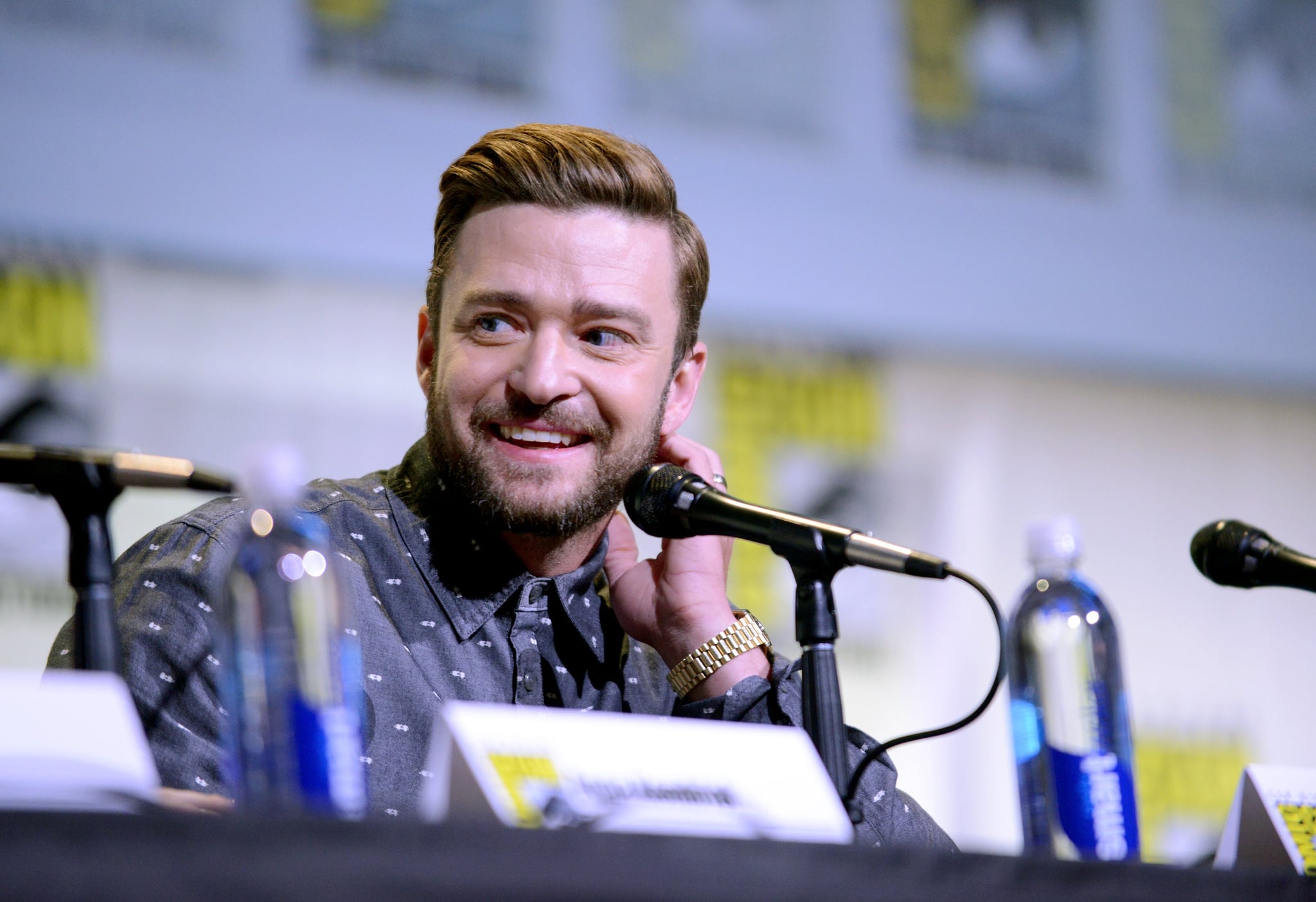 Justin Timberlake descended on San Diego's Comic-Con on Thursday, and he clearly packed some sass into his carry-on. The actor appeared on the Dreamworks panel to promote his new movie Trolls, for which he wrote the pulsing Summer jam "Can't Stop the Feeling." During the panel, Justin was clearly on his A-game — he dished out sassy remarks about the movie, his costar Anna Kendrick, and even the recent Republican National Convention that swept through Cleveland, OH. Check out Justin in all his sassy prime below.
At one point in the panel, the directors revealed that they call Justin a "song wizard" since he did so much musical work on the movie and made the tunes blend seamlessly with the story. Justin jumped in, saying, "I'm thinking of getting a business card, maybe."
Early on, Justin was talking about his decision to sign on for the film: "I was sold on it when they said Anna was in," he said. "And then I got to know her a little bit . . . and realised . . . I had already signed the contract."
Chris Hardwick hosted the panel and managed to make a comparison between this convention to the Republicans at the RNC. Justin jumped in, comparing the GOP to Dreamworks's animated Trolls: "They're equally as freaky to watch." Chris was quick to go along, saying, "There are other trolls over there!"
Justin spoke for a bit about writing "Can't Stop the Feeling" and the emotions that came with it. "It's nice to be a part of something that you can put out into the world, and it makes people happy. You know? There's no rhyme or reason about it. And you can be unabashed about it. And that's my favourite thing about this whole thing." Then, after a beat, he said, grinning, "You can applaud about happiness, by the way."
Chris also remarked, "I had never met you before, and you're like the nicest guy in the world. You know you're Justin Timberlake, right? If you were a d*ck, people would be fine with it. They would be fine with it! They'd be like, 'Yeah, it's Justin Timberlake!'" Justin responded, "Uh, well, now you've made me feel awkward."
After making Justin feel awkward, Chris retorted, "You know what that means, right? Hug time!" Justin immediately responded, "Hug time, seven seconds!" He was referring to an earlier moment in the panel, when the directors had commented on their "hug research" and learned that hugs are only effective if they last that long. They did hug for seven seconds, by the way.
After said hug, Justin commented, "You smell really good, by the way . . . yeah, list of things people have never said at Comic-Con: 'You smell really good.'"