GMTV Presenter Kate Garraway Welcomes New Son William Garraway Draper!
Kate Garraway Welcomes A Son!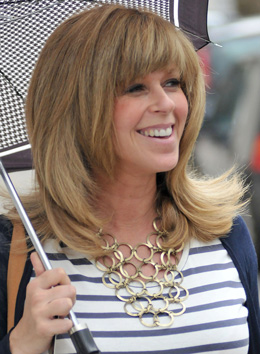 Kate Garraway has become the proud mother of a baby boy! She and her husband Derek Draper have named their son William Garraway Draper, and he weighed 7lb 12oz when he was born.
Kate left the GMTV sofa for her maternity leave a fortnight ago and she's planning on returning in the Autumn after she spends some time with her new family. Derek and Kate already have a daughter named Darcey, who has been unable to visit her little brother in hospital due to swine flu precautions.
The couple said:
"We are in seventh heaven and keep grinning from ear to ear. Billy is so beautiful. We can't wait to get home so that Darcey can meet her new little brother."
Congratulations to Kate and the whole family!