Gallery of Photos of Amy Winehouse and Dionne Bromfield After Strictly Come Dancing, Amy Winehouse Rumours Boob Job Pictures
Amy's Agony After Alleged Enhancement For Strictly
Amy Winehouse made her TV comeback on Saturday night, as a backing singer for her goddaughter Dionne Bromfield on Strictly Come Dancing, which saw Lynda Bellingham leave the competition after losing out to Craig Kelly in the dance-off. Check out Amy and Dionne's performance after the jump. Although the majority of you were more excited about Robbie Williams on The X Factor, Amy stole the headlines as rumours suggest she had a £35,000 boob job especially for her appearance on the show. She reportedly spent the night at the London Clinic afterwards, as she was in pain and concerned her new assets might explode.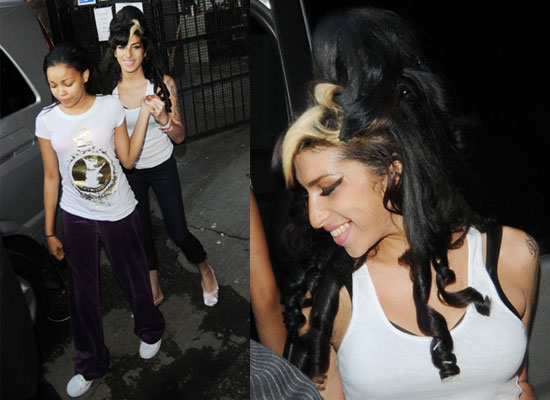 To watch a video of Amy and Dionne on Strictly, plus more pictures, just read more.
To get more Strictly news visit the website and follow on Twitter.