Gallery of Photos of Dominic Cooper, Amanda Seyfried and James Corden Out in London
Dominic Cooper's Night of Bromance and Romance
Dominic Cooper was out at the Groucho last night in London, following his girlfriend Amanda Seyfried's premiere for Chloe. Amanda had some rivalry for Dominic's affections though, as his buddy James Corden was out on the town too getting close as they laughed on the street. It was Amanda who Dominic went home with at the end of the night though, and possibly might be more often as she's spoken about wanting to move to London! Last night she said: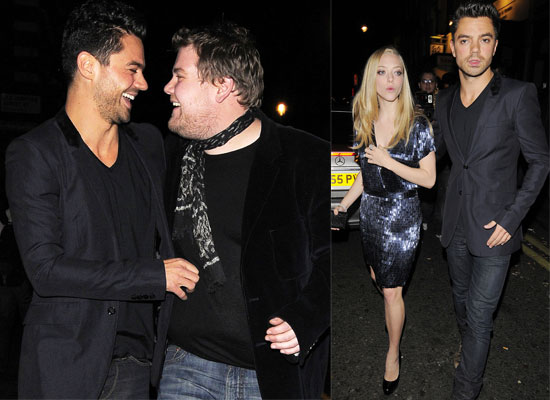 "I would move to London in a heartbeat. It's the scenery, but also being in the big city, the architecture, the history of it and the fact that a lot of people I love most in my life live here."
Wouldn't you love to see that? Dominic and Amanda are such a lovely couple!