Gallery of Photos of Engaged Couple Actor Aaron Johnson and Artist and Director Sam Taylor-Wood
Aaron Johnson and Sam Taylor-Wood are Engaged!
Aaron Johnson and Sam Taylor-Wood are engaged! The 19 year old actor you may have seen in Angus, Thongs and Perfect Snogging and 42 year old artist Sam met when she cast him in her debut feature film Nowhere Boy, which closed the London Film Festival this year. Sam's spokesperson said: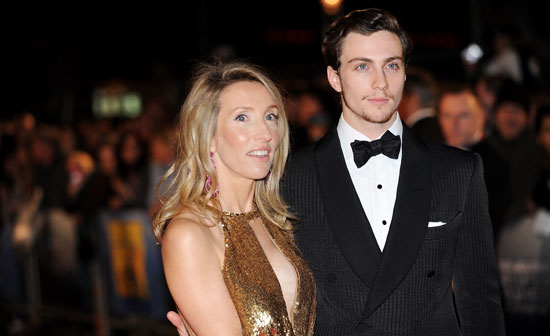 "Sam and Aaron are engaged and very happy."
Sam used to be married to Jay Jopling, who dated Lily Allen after their 11 year marriage came to an end. Nowhere Boy tells the story of young John Lennon, and both Sam and Aaron have had fantastic reviews for their work on the movie. Congratulations to the happy couple!