Gallery of Photos From Girlguiding Big Gig 2009 Featuring UK Number One Artist Alexandra Burke, JLS, The Saturdays, Noisettes
Alexandra Breaks Chart Records & Performs for the Girlguides!
Alexandra Burke set records this weekend, selling 185,000 copies of her single "Bad Boys" — beating Robbie Williams' song "Bodies" to the number one spot and becoming the fastest selling single of the year so far! On Saturday she got dressed up — do you love her look or hate it?— and performed on a bill alongside JLS and The Saturdays at the Girlguiding Big Gig 2009 at Wembley! Also performing were Alphabeat and the Noisettes, who performed a very entertaining and energetic set. What lucky Guides!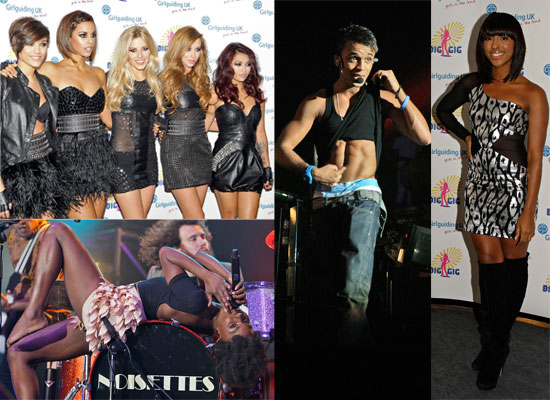 To see more photos from the Big Gig, just read more.