Gallery of Photos From Robbie Williams Comeback Gig At The Electric Proms in London, Robbie Williams Gig Is Record Breaking,
Robbie Williams Makes His Record Breaking Return!
Robbie Williams kicked off the BBC Electric Proms tonight with a gig that included several new songs from his new album Reality Killed the Video Star. It's been heralded by critics and guests as his official return to the stage, after a faltering performance on The X Factor a fortnight ago. Famous members of the audience included Sir Ian McKellen, Ant McPartlin, Declan Donnelly, Will Young, Geri Halliwell, Chris Evans and James Corden — who was shown in the BBC coverage dancing happily on the balcony.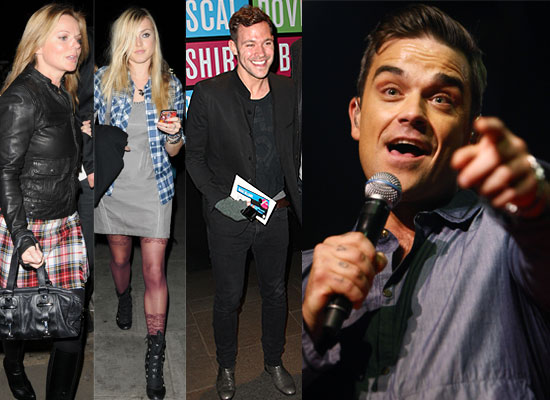 Robbie also broke a world record last night as the gig was broadcast live to 250 cinemas in 23 countries! If you missed the show you can catch up here — looks like he's well and truly back!
To see more photos of Robbie and his guests last night, just read more.