Gallery Of Photos And List Of Winners From The MTV Movie Awards 2009, Feat. Robert Pattinson, Zac Efron, Twilight, Eminem, Bruno
Twilight Takes Over The 2009 MTV Movie Awards!
The MTV Movie Awards took place in LA last night, hosted by American comedian Andy Samberg, with the Twilight cast stealing the show for many reasons! Robert Pattinson chose to skip the red carpet, going straight into the venue, while his castmates posed for photos and signed autographs. Then inside they won five awards for the movie, including Breakthrough Male for Robert Pattinson, Best Kiss and Best Movie, while Kristen Stewart dropped her Best Female Performance award while accepting it. Sacha Baron Cohen attended in character as Bruno, flying from the ceiling with wings on his back, and ending up in Eminem's lap. Eminem left the venue shortly afterwards... oops! High School Musical 3 was another big winner, taking three awards, and star Zac Efron presented the MTV Generation award to Ben Stiller!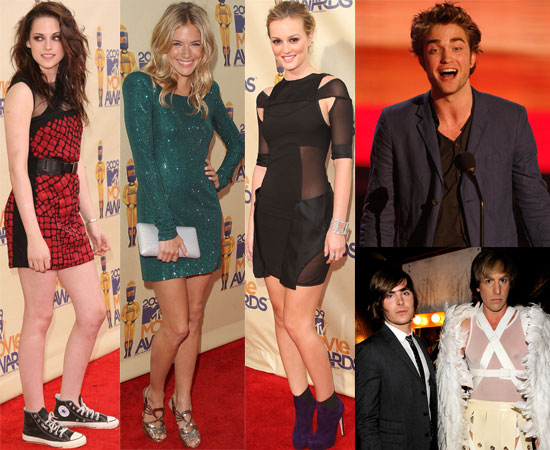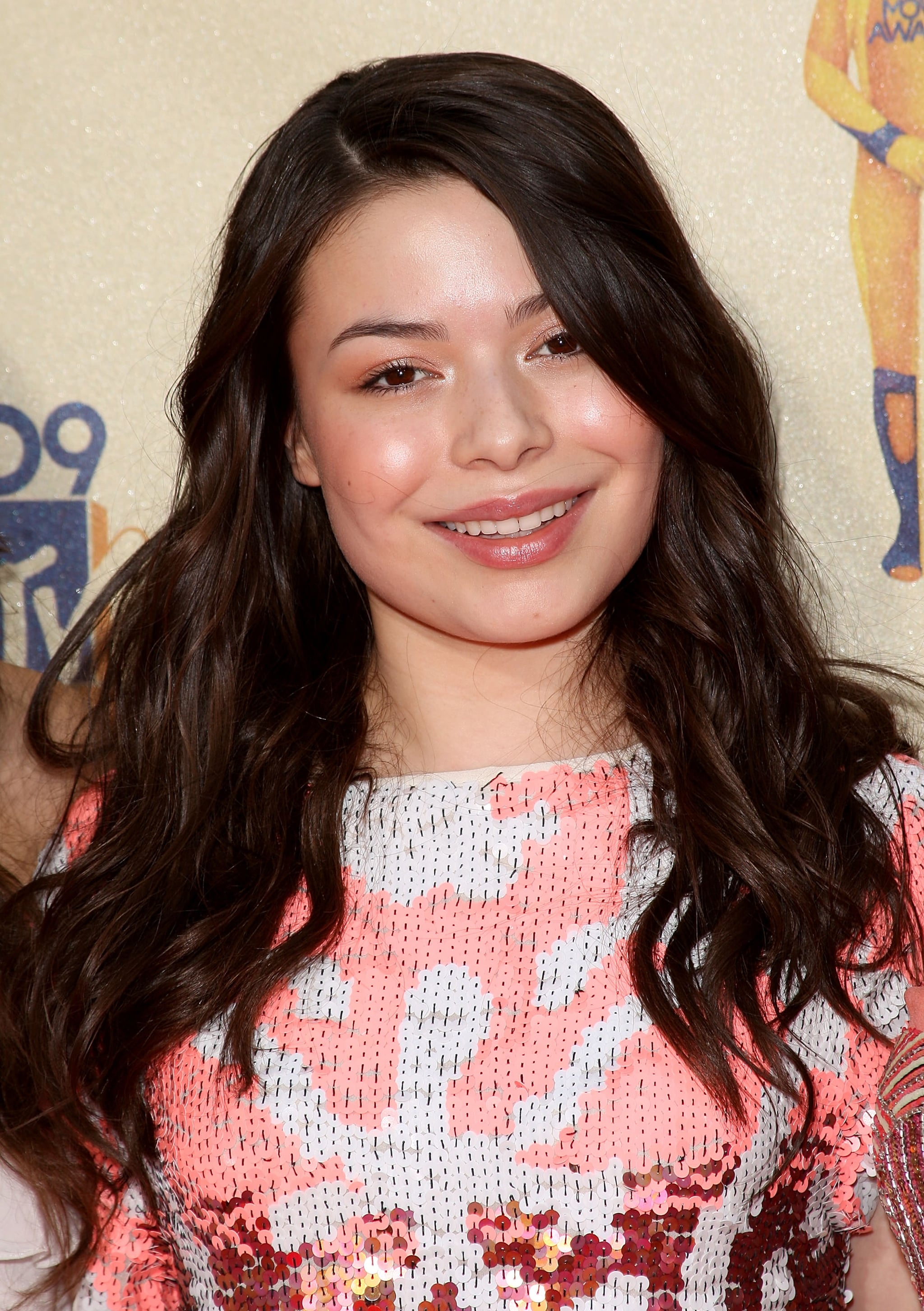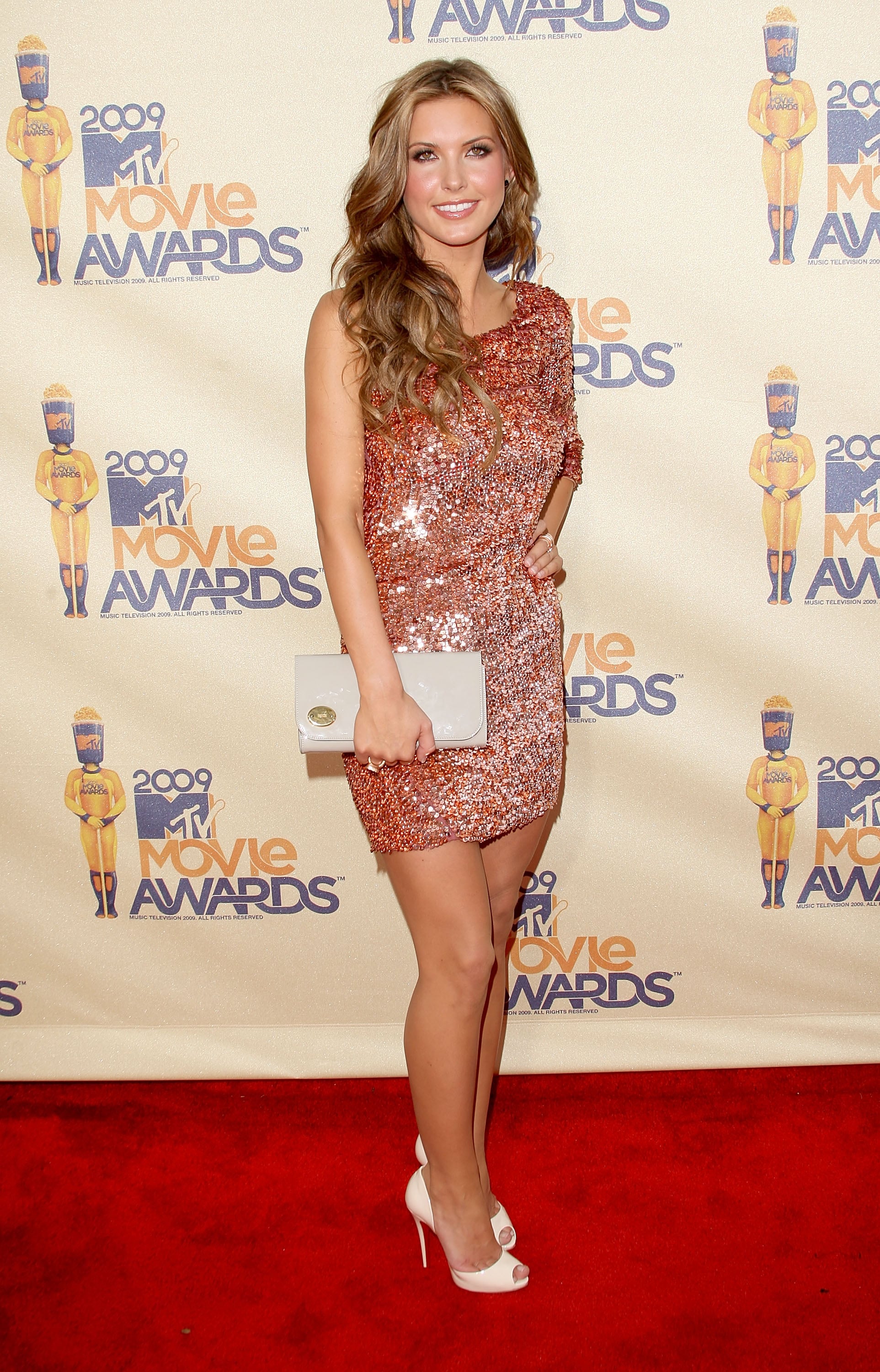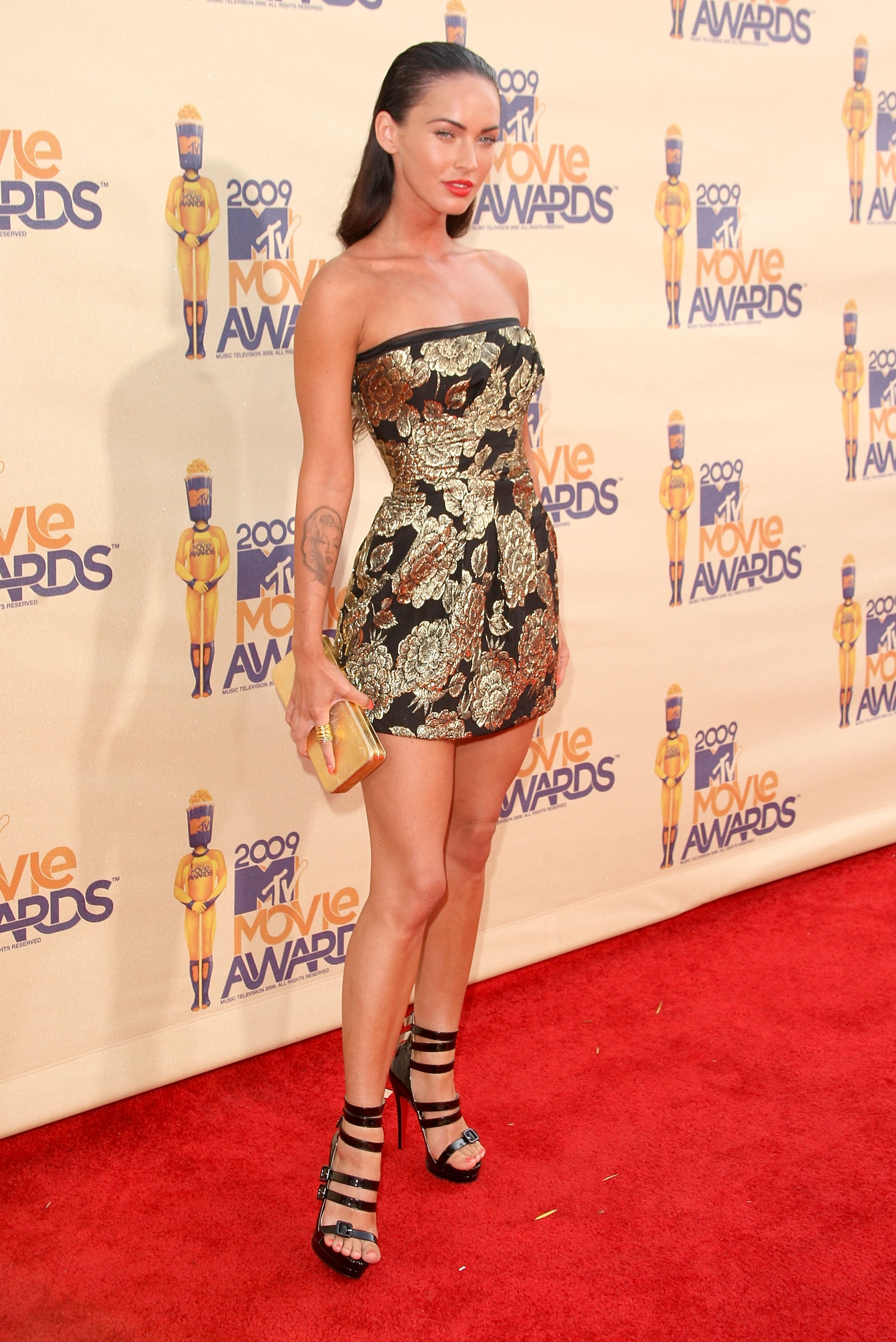 Don't forget to check out all our Sugar Network coverage on the MTV Movie Awards, and to see a list of all the winners, as well as a huge gallery of photos from inside and outside the ceremony, just read more.
BEST MOVIE
Twilight
BEST FEMALE PERFORMANCE
Kristen Stewart — Twilight
BEST MALE PERFORMANCE
Zac Efron — High School Musical 3: Senior Year
BREAKTHROUGH PERFORMANCE FEMALE
Ashley Tisdale — High School Musical 3: Senior Year
BREAKTHROUGH PERFORMANCE MALE
Robert Pattinson — Twilight
BEST COMEDIC PERFORMANCE
Jim Carrey — Yes Man
BEST VILLAIN
Heath Ledger — The Dark Knight
BEST FIGHT
Robert Pattinson vs. Cam Gigandet — Twilight
BEST KISS
Kristen Stewart and Robert Pattinson — Twilight
BEST WTF MOMENT
Amy Poehler — Baby Mama, Peeing in the Sink
BEST SONG FROM A MOVIE
"The Climb" — Miley Cyrus, Hannah Montana: The Movie
MTV GENERATION AWARD
Ben Stiller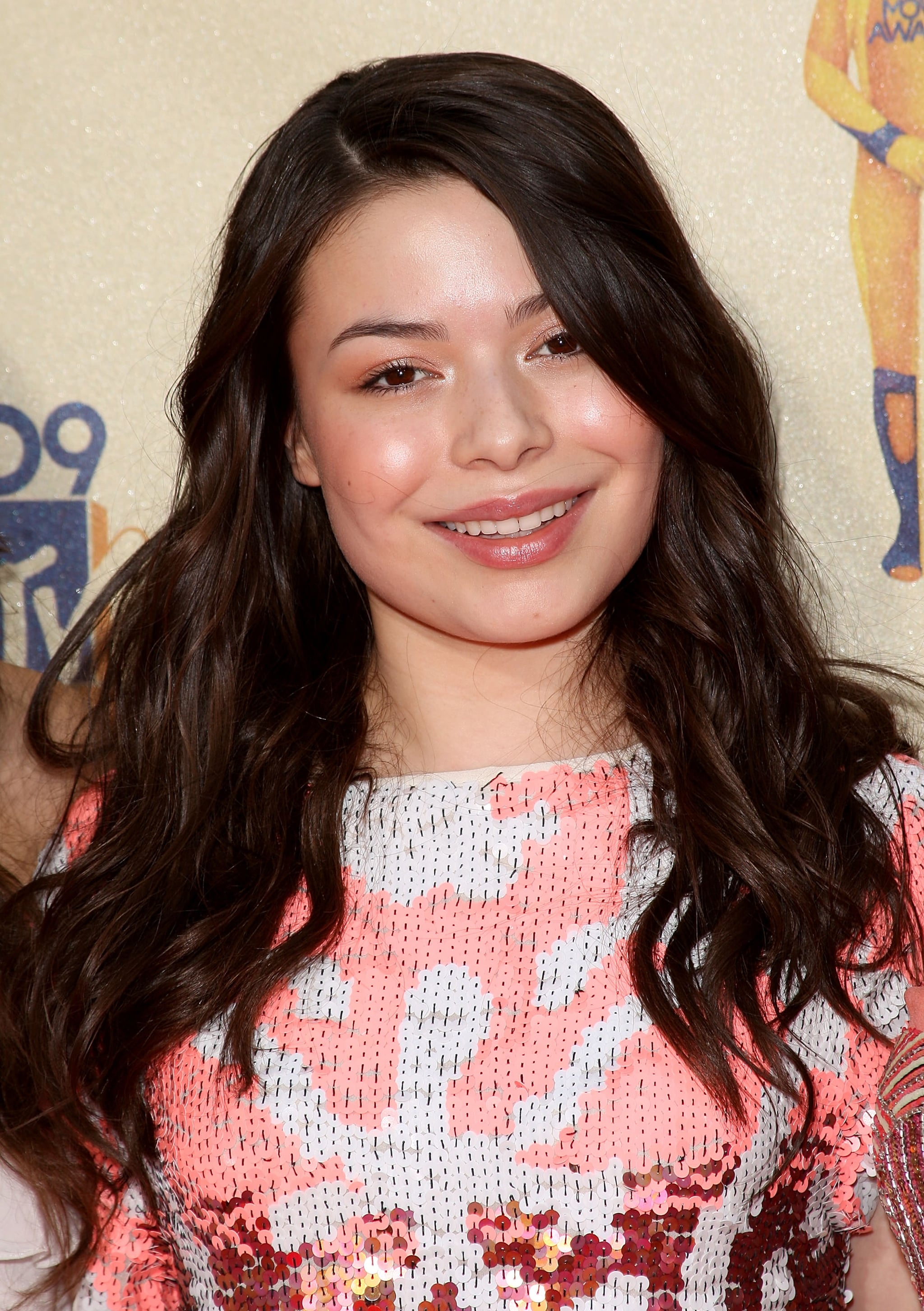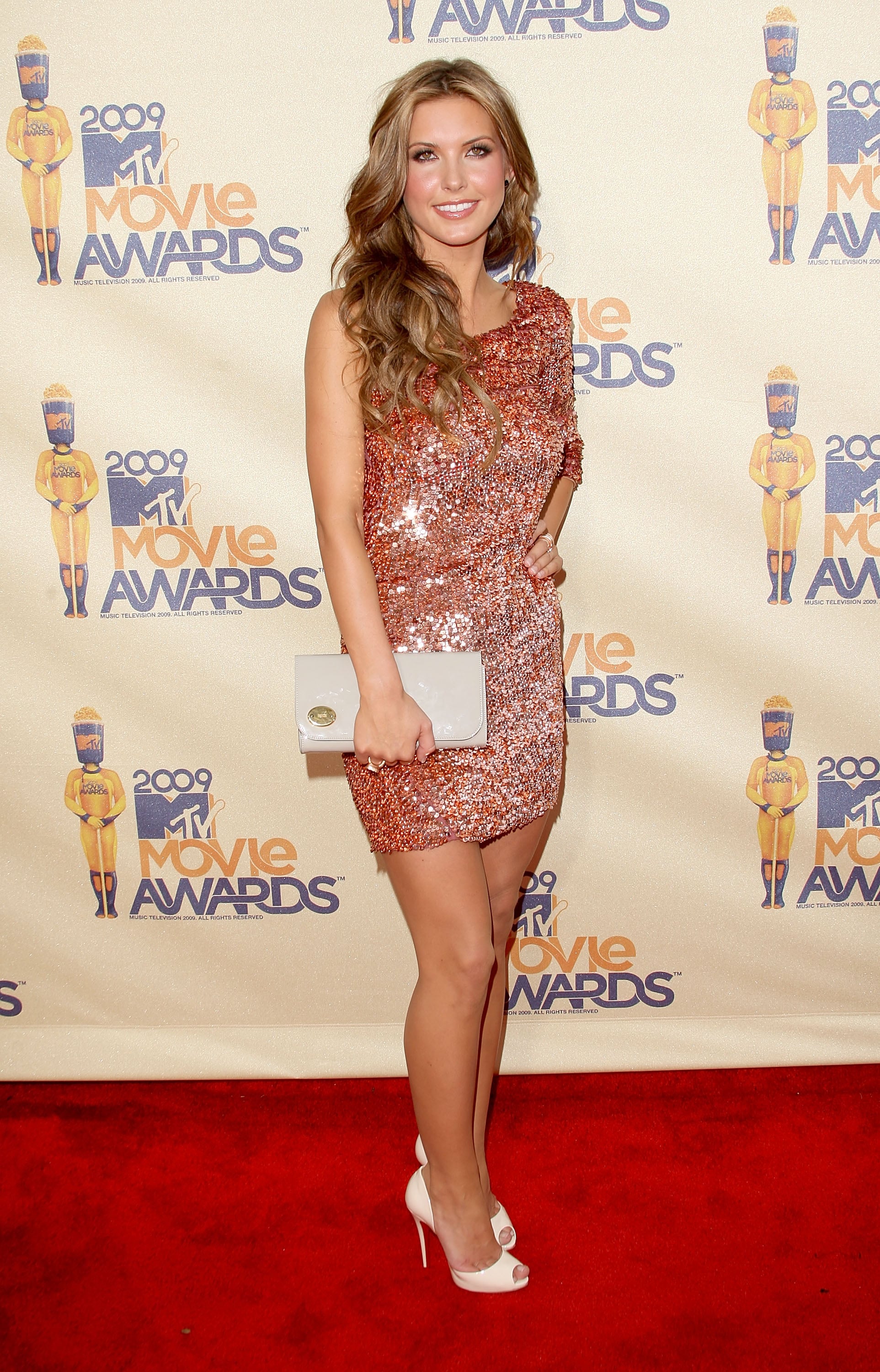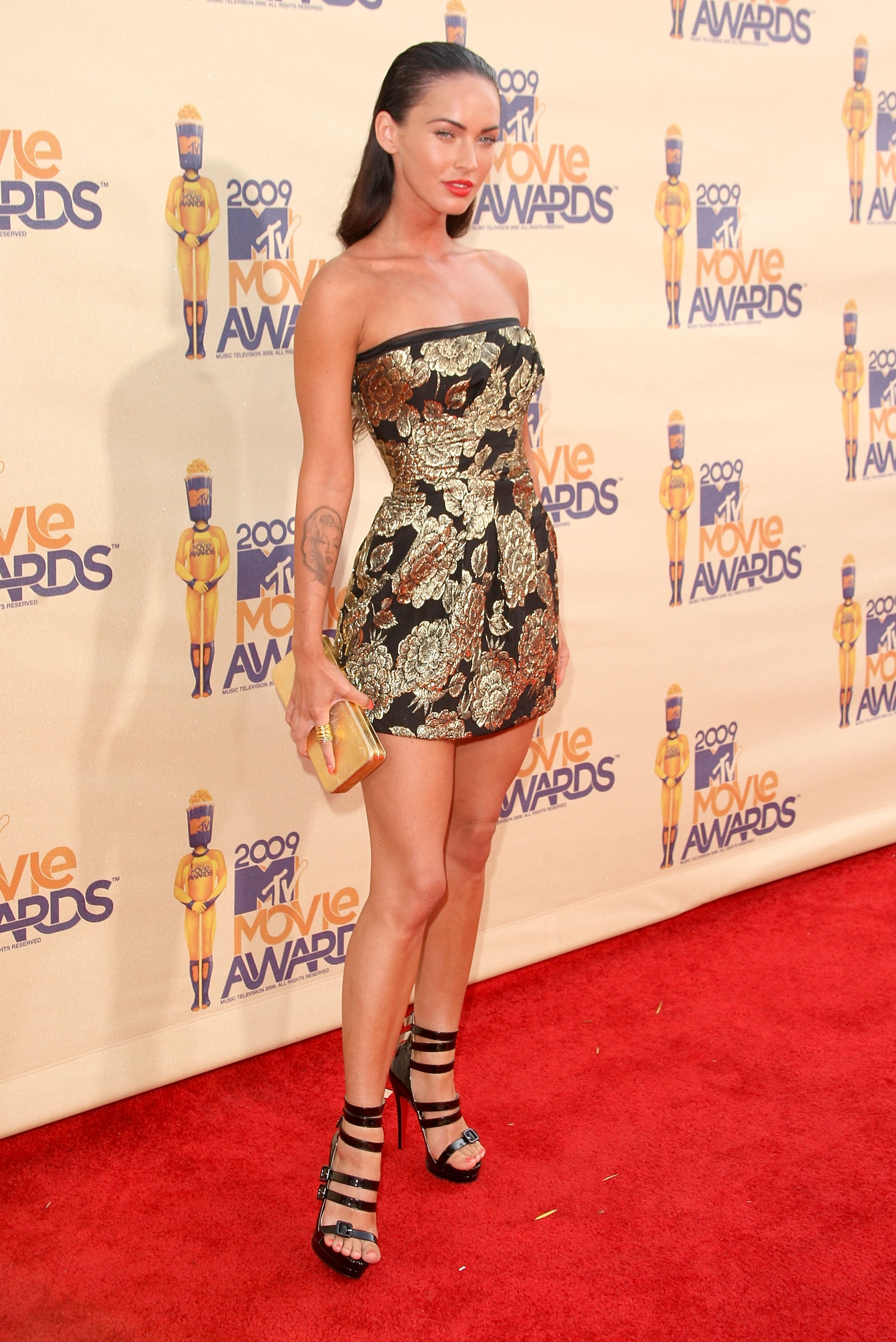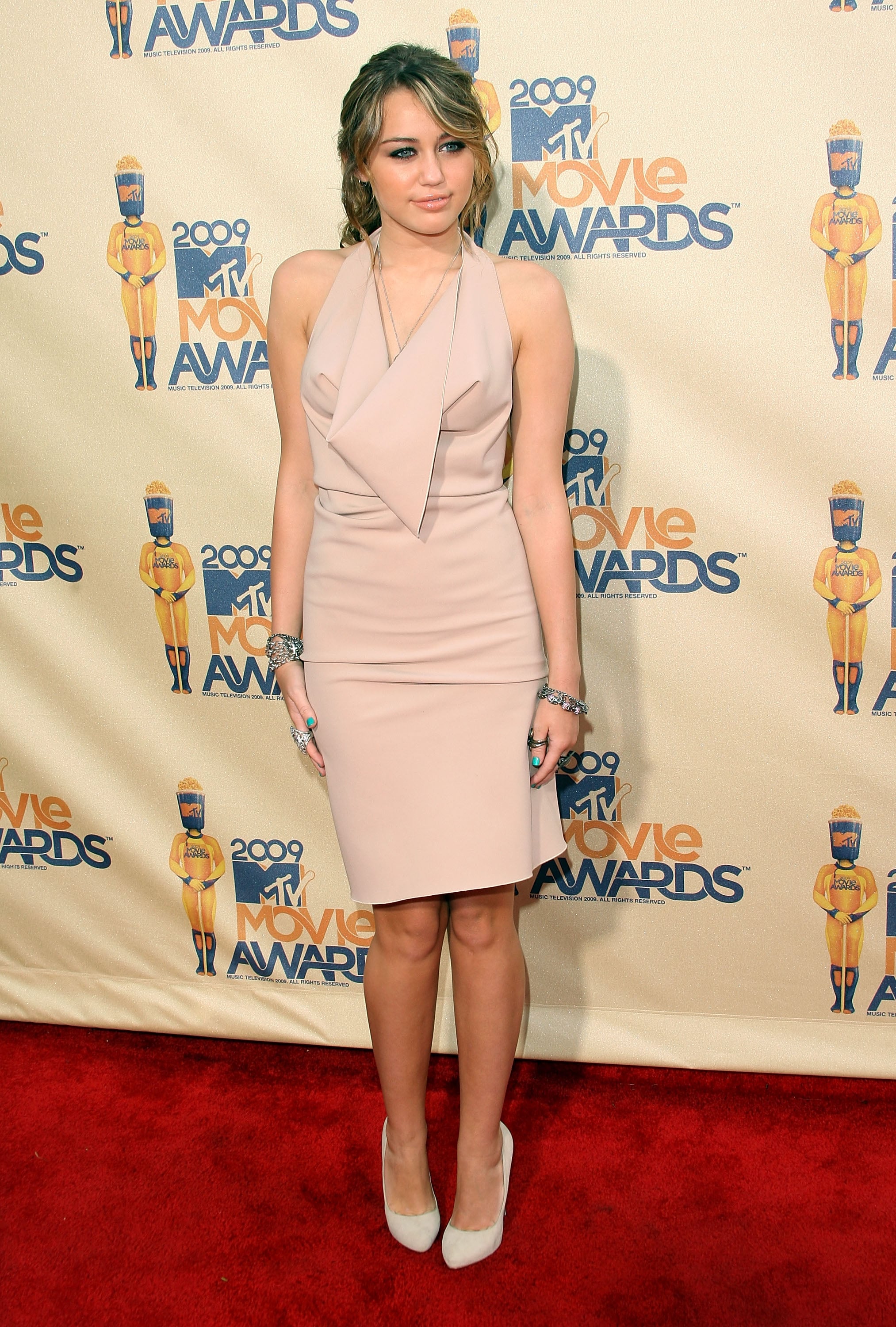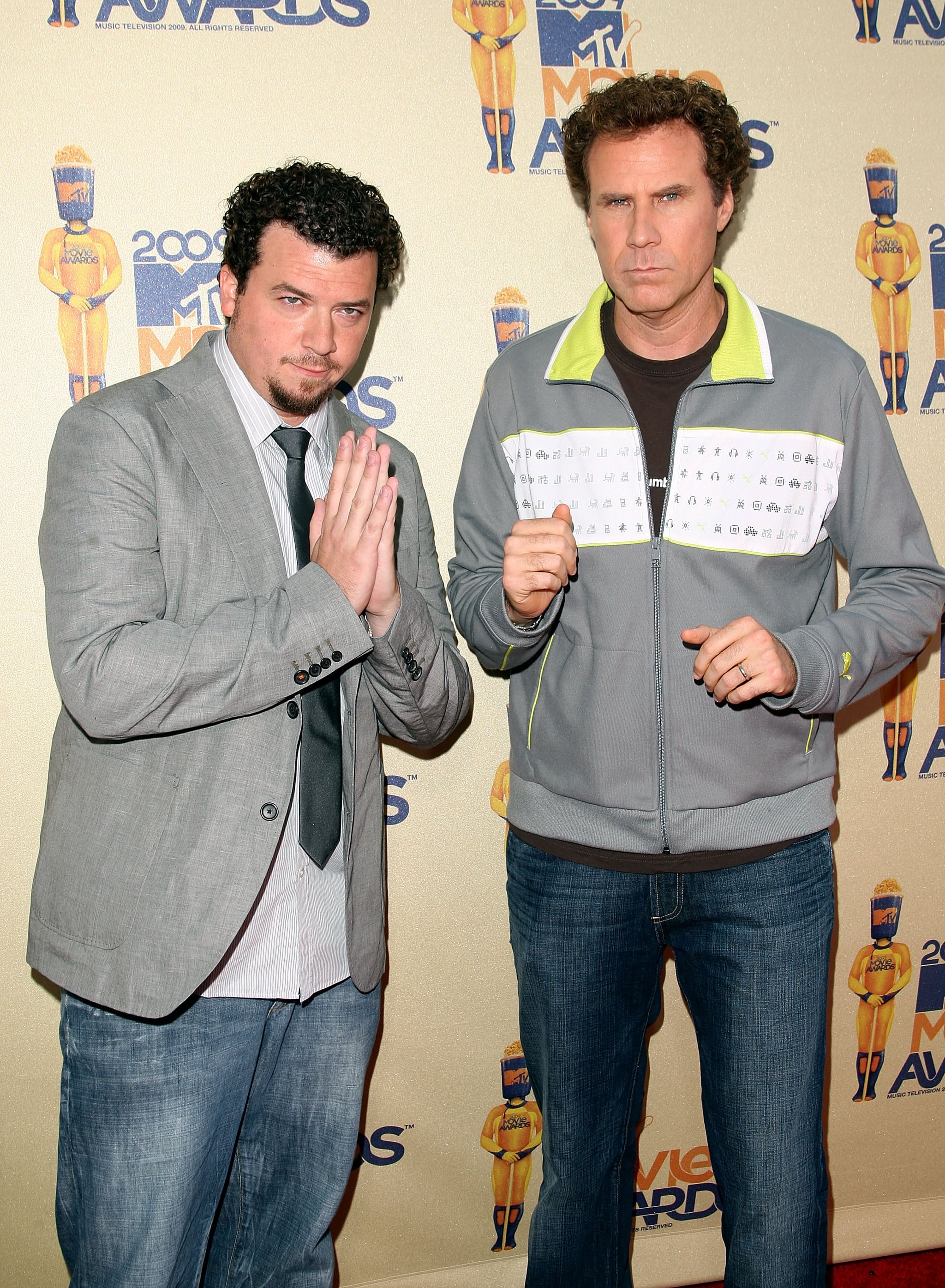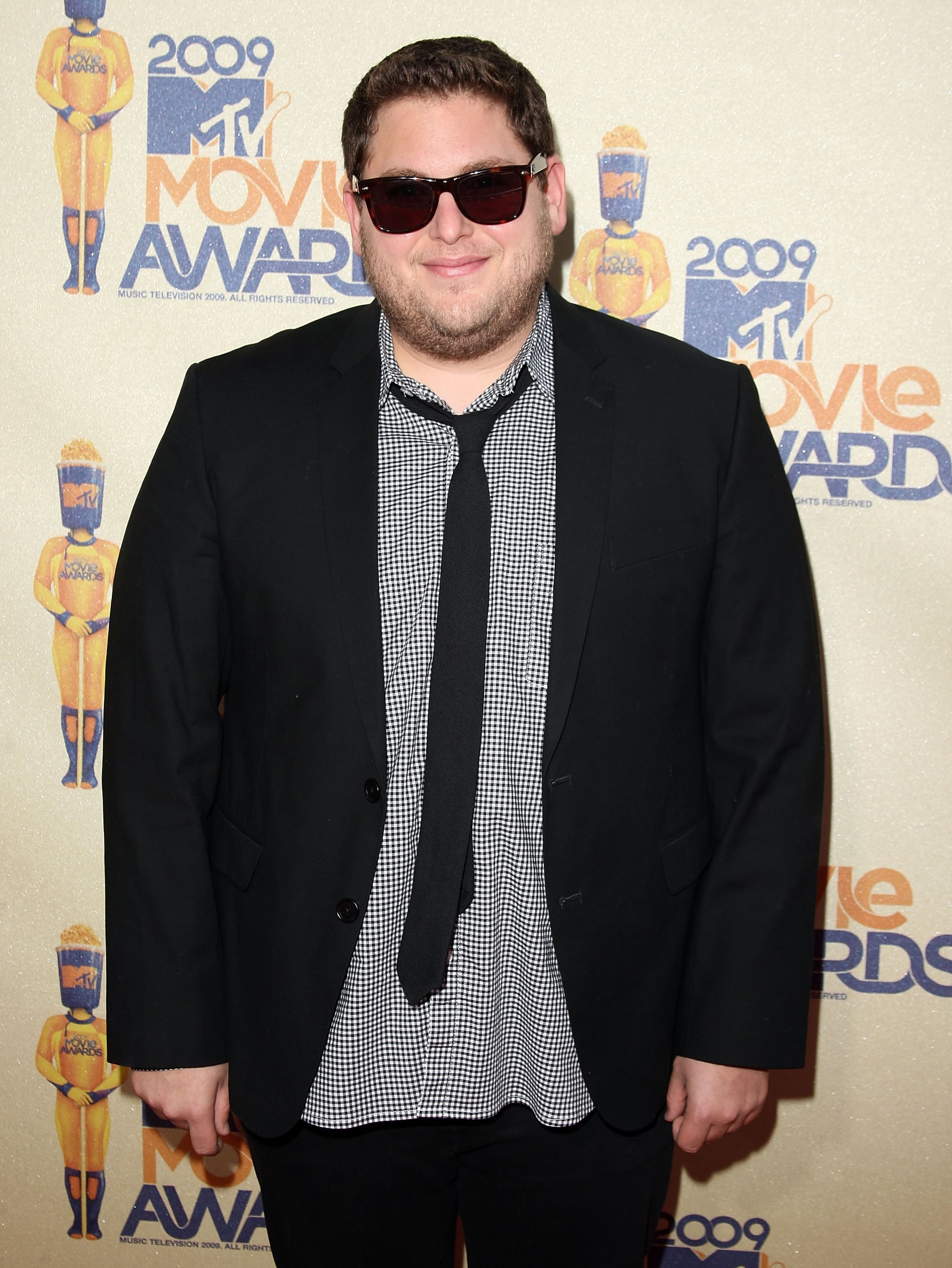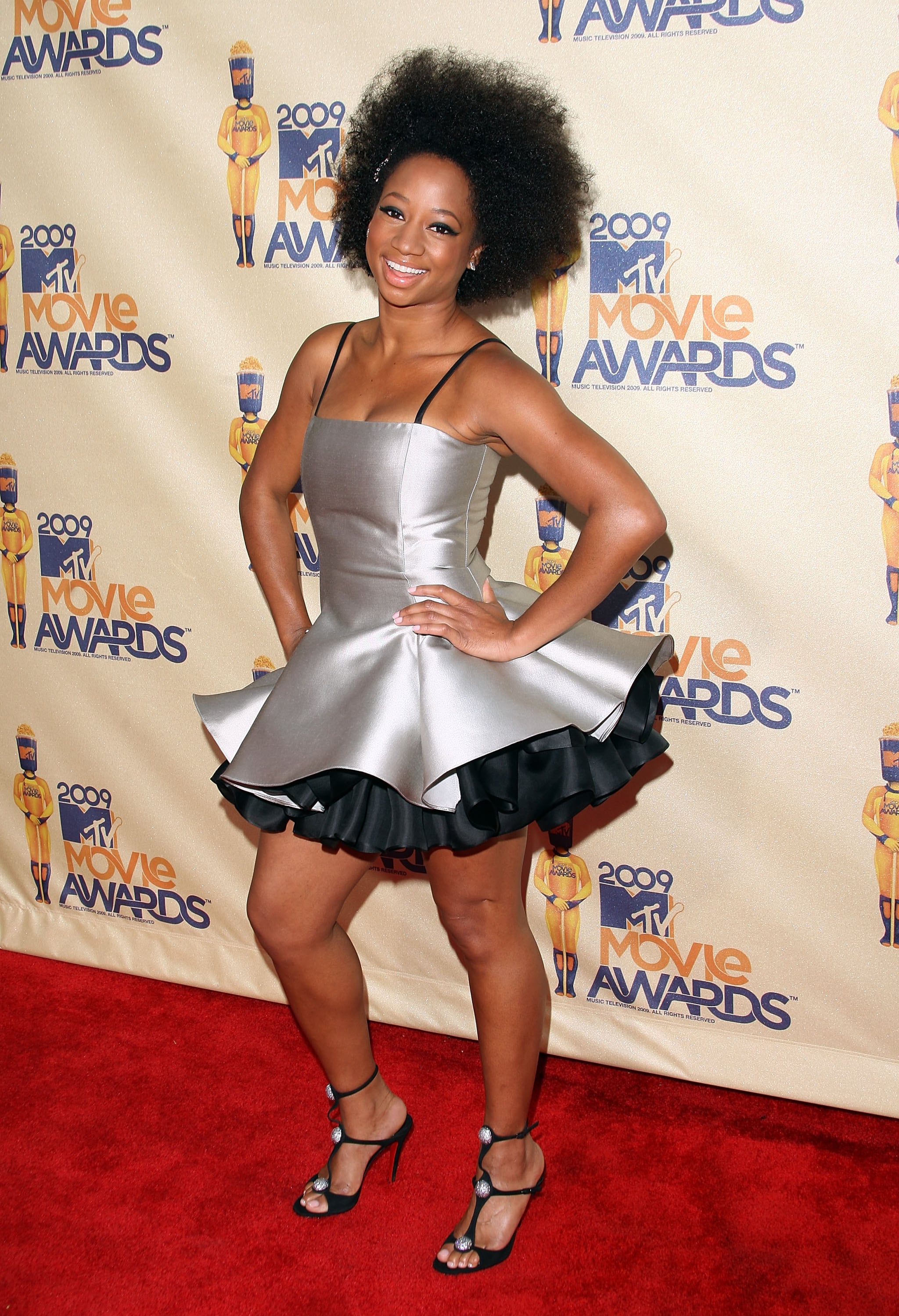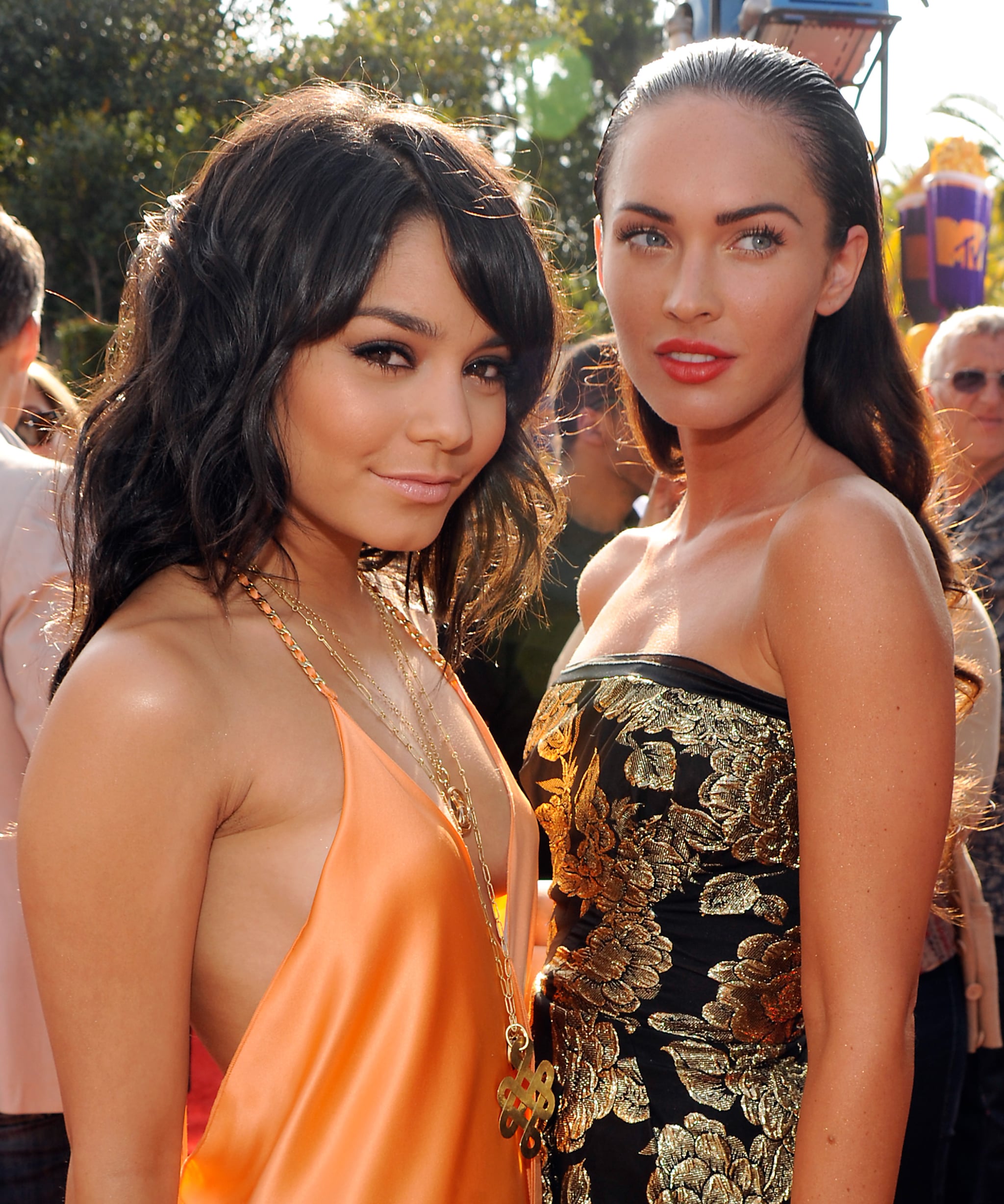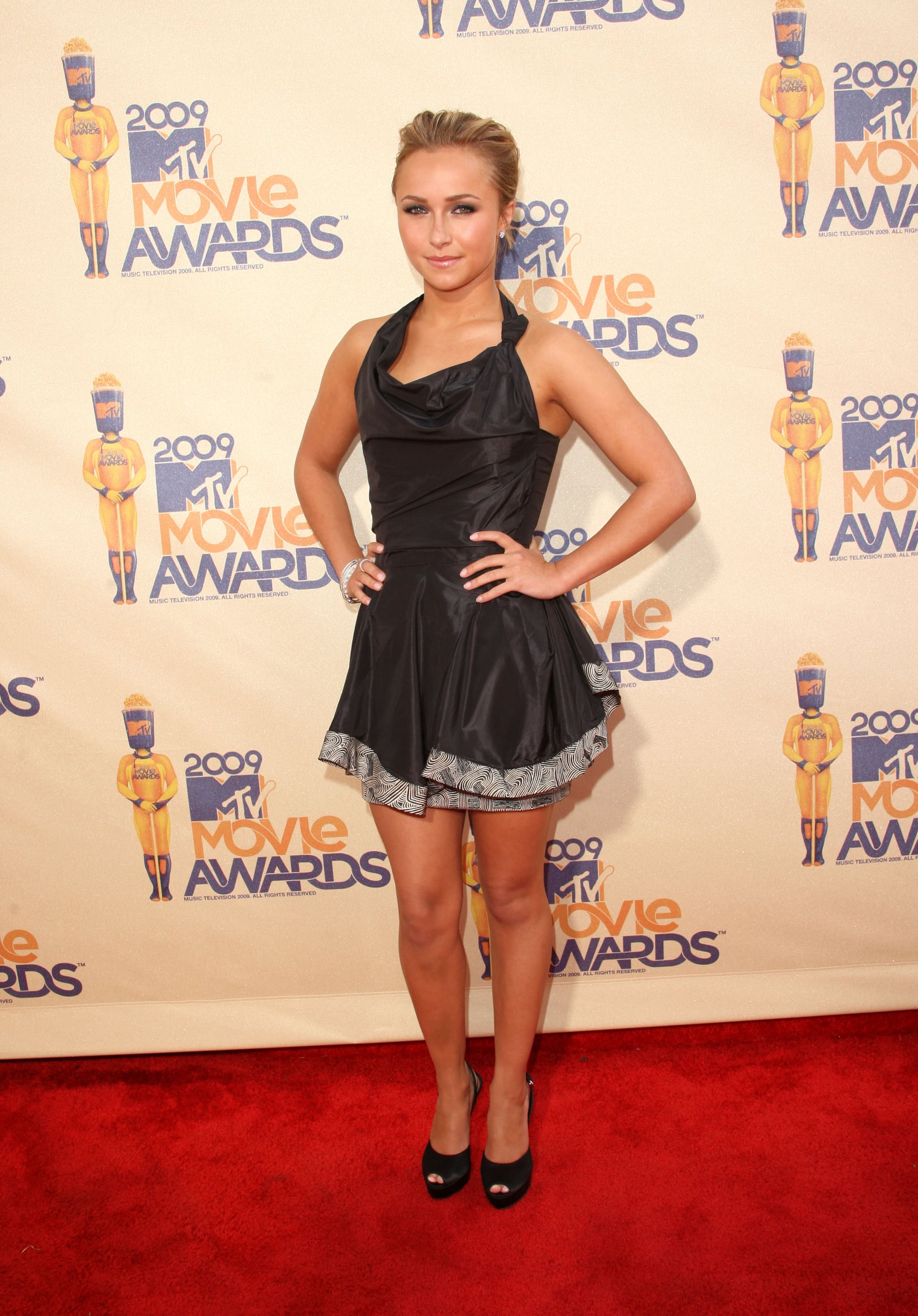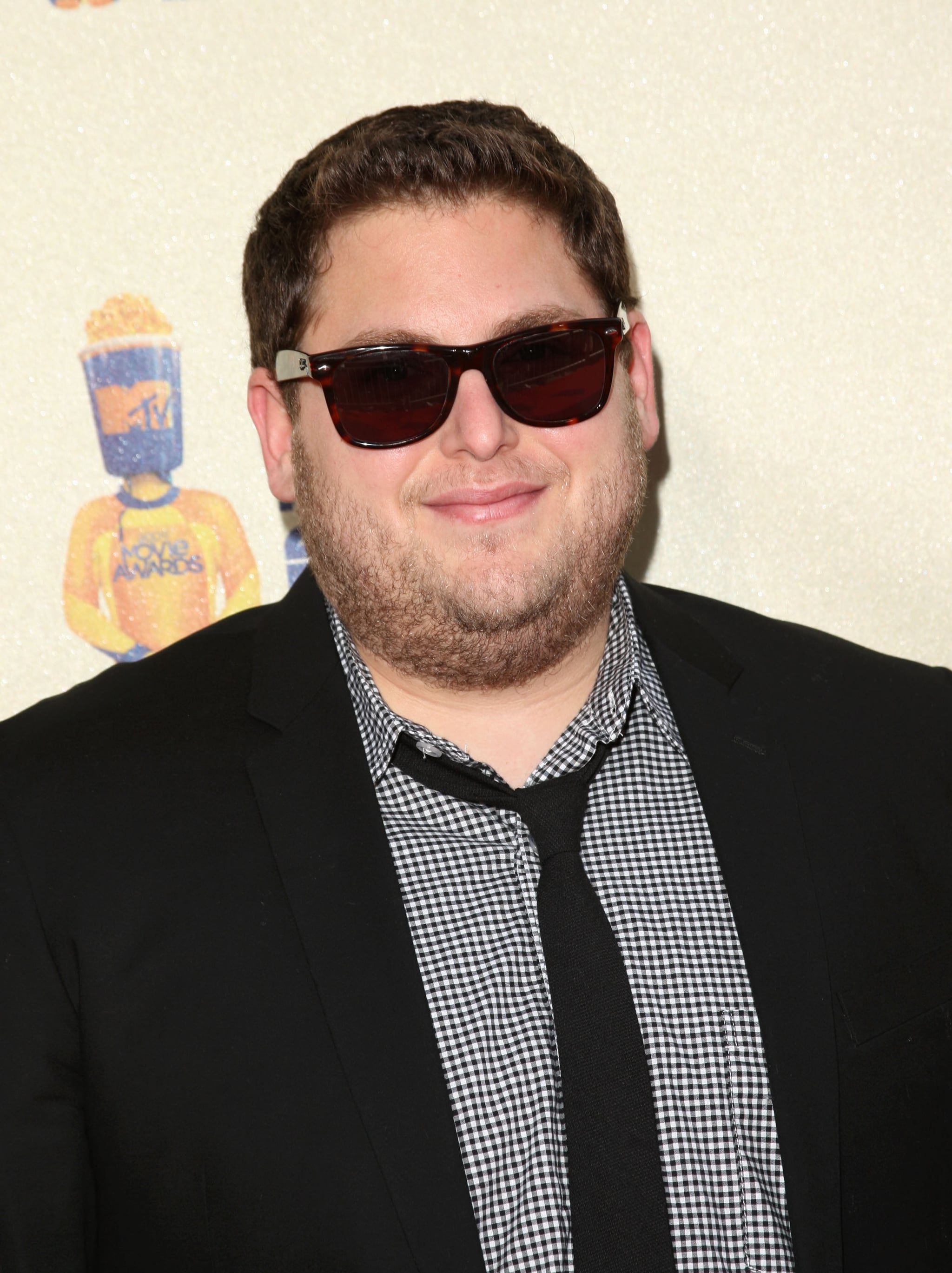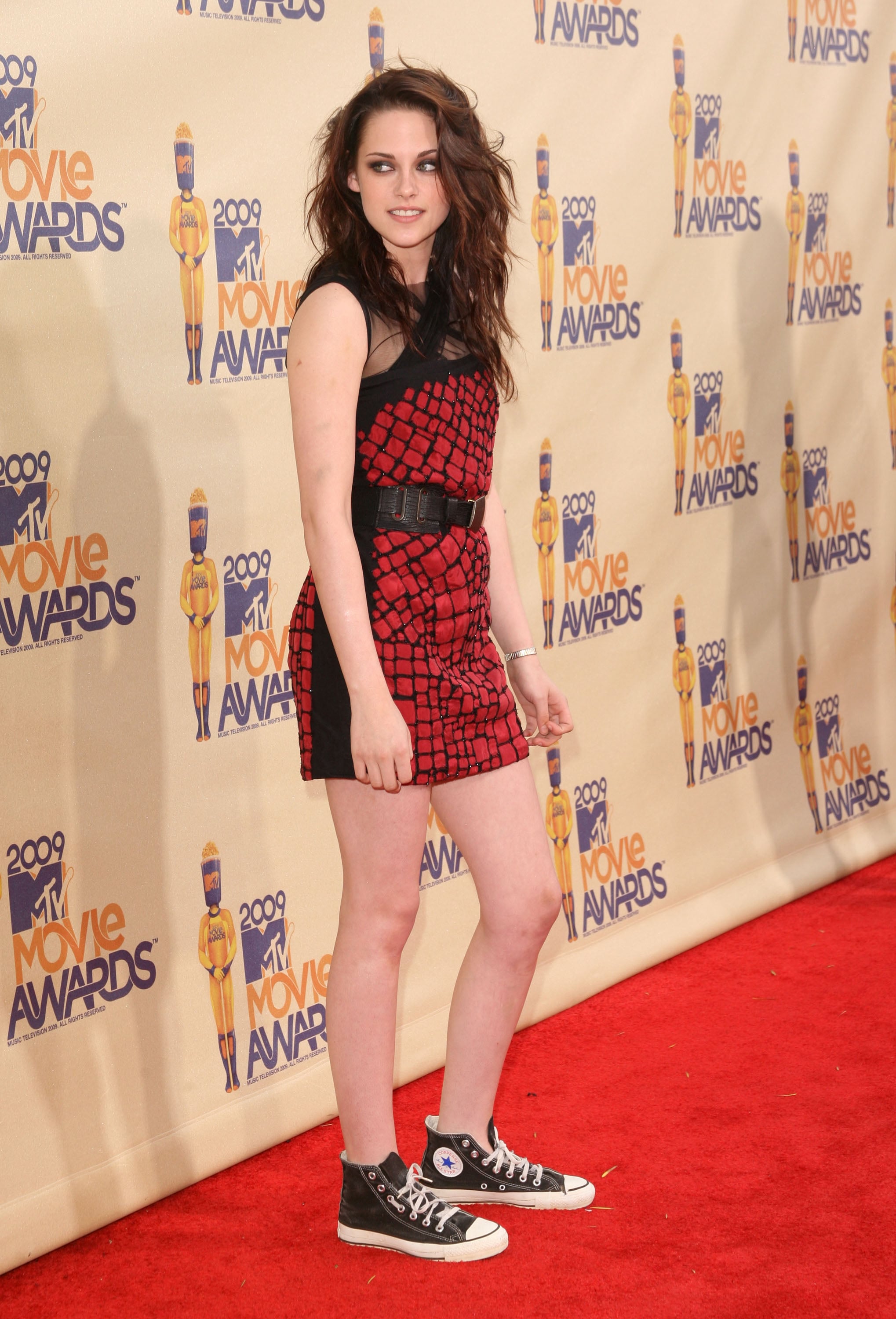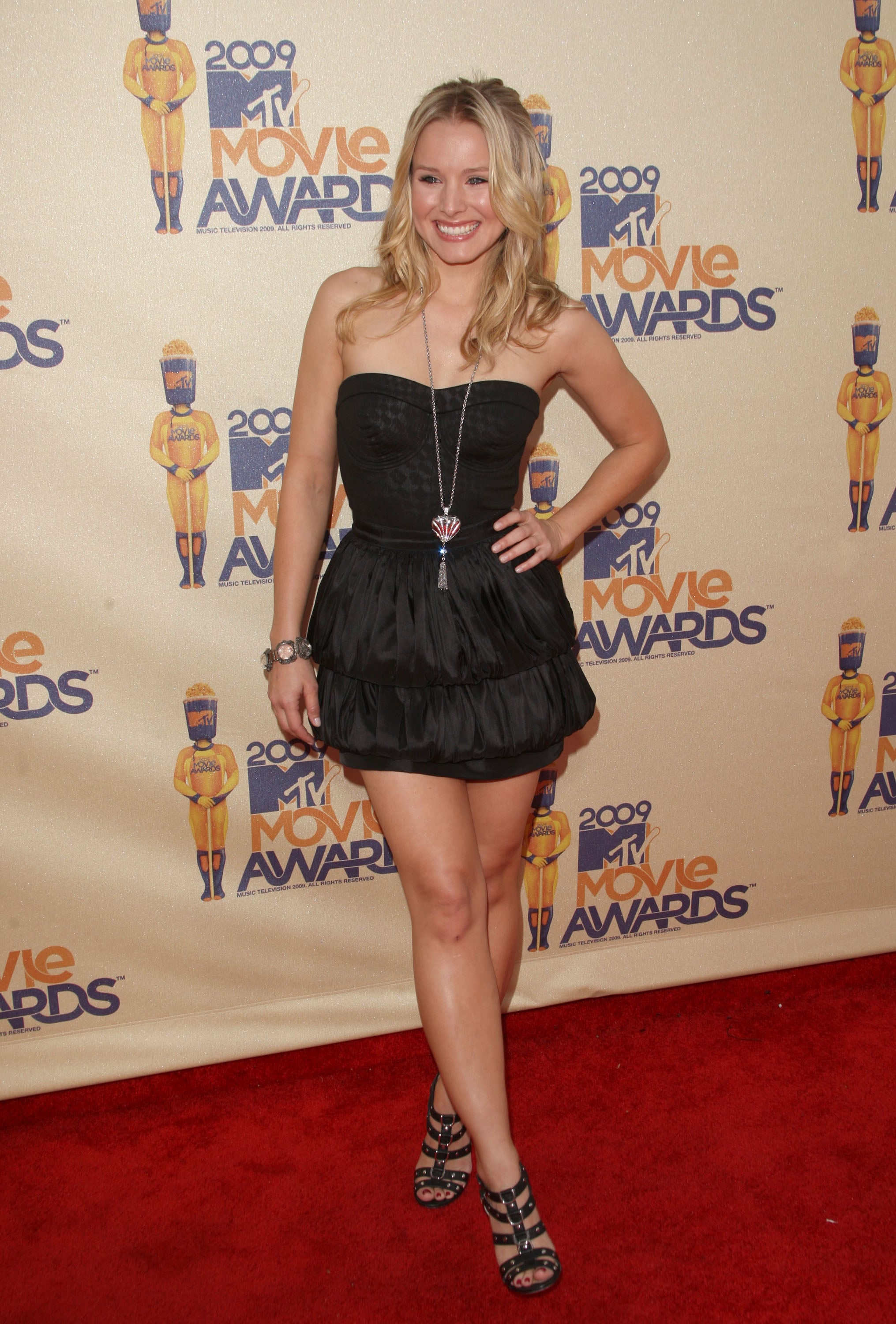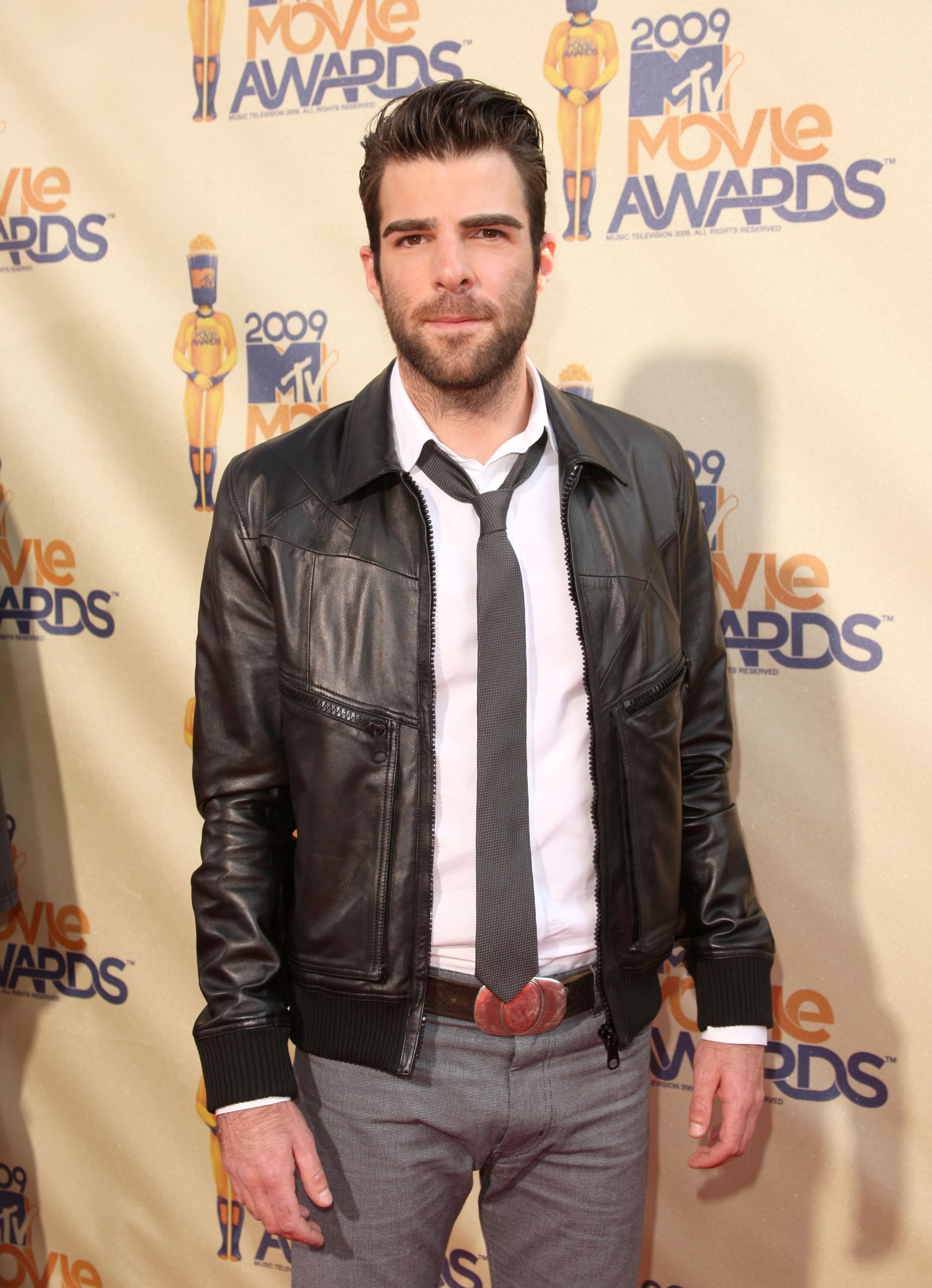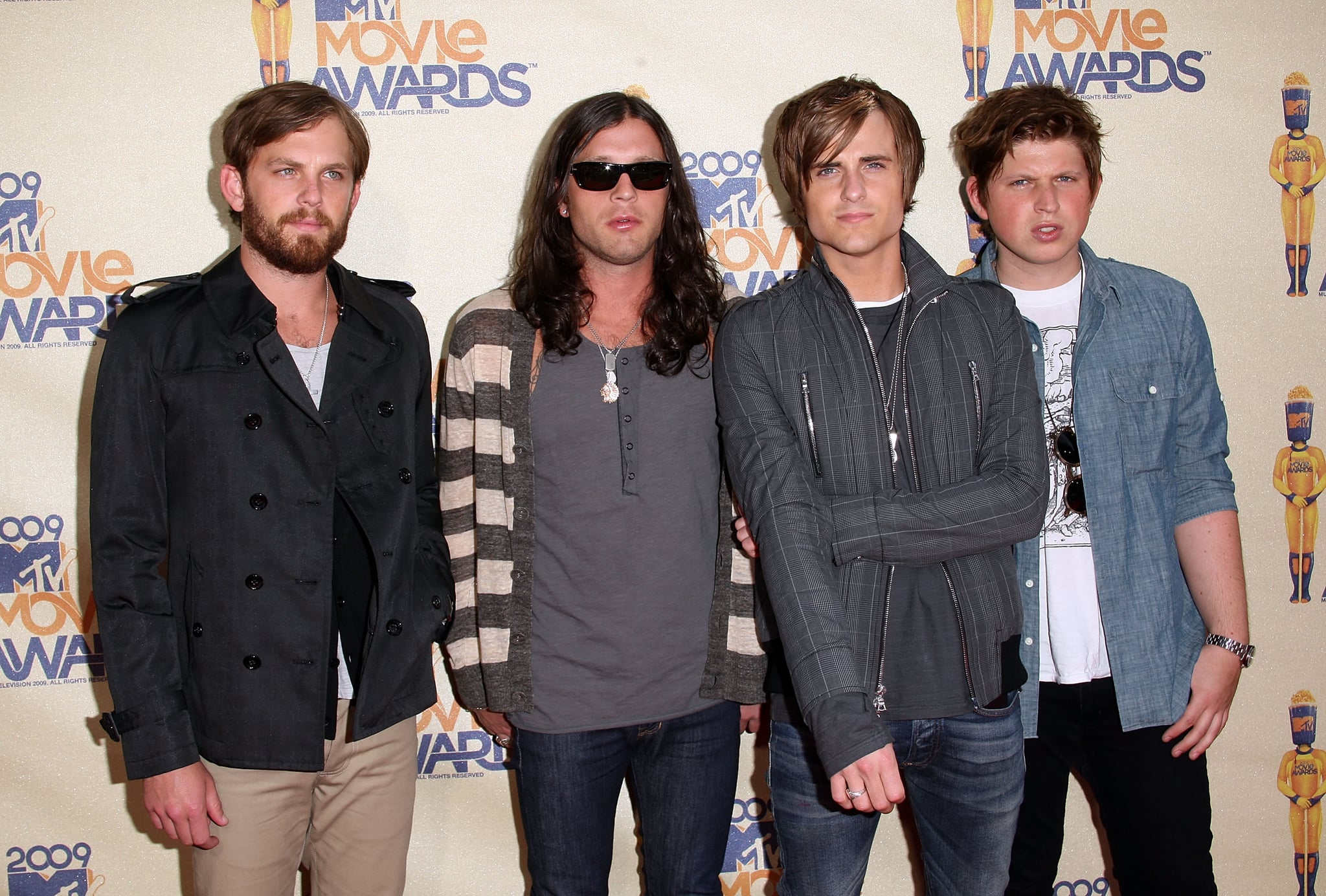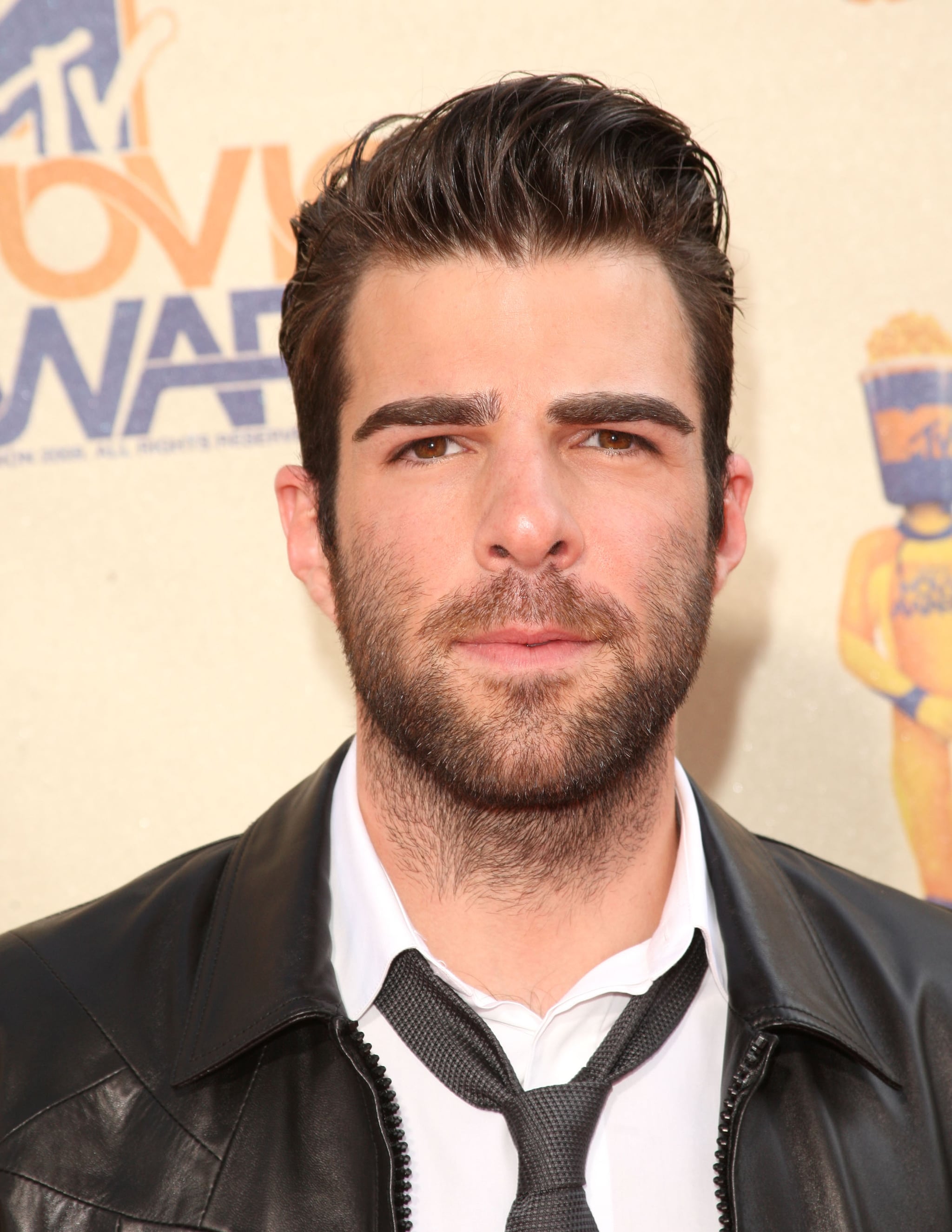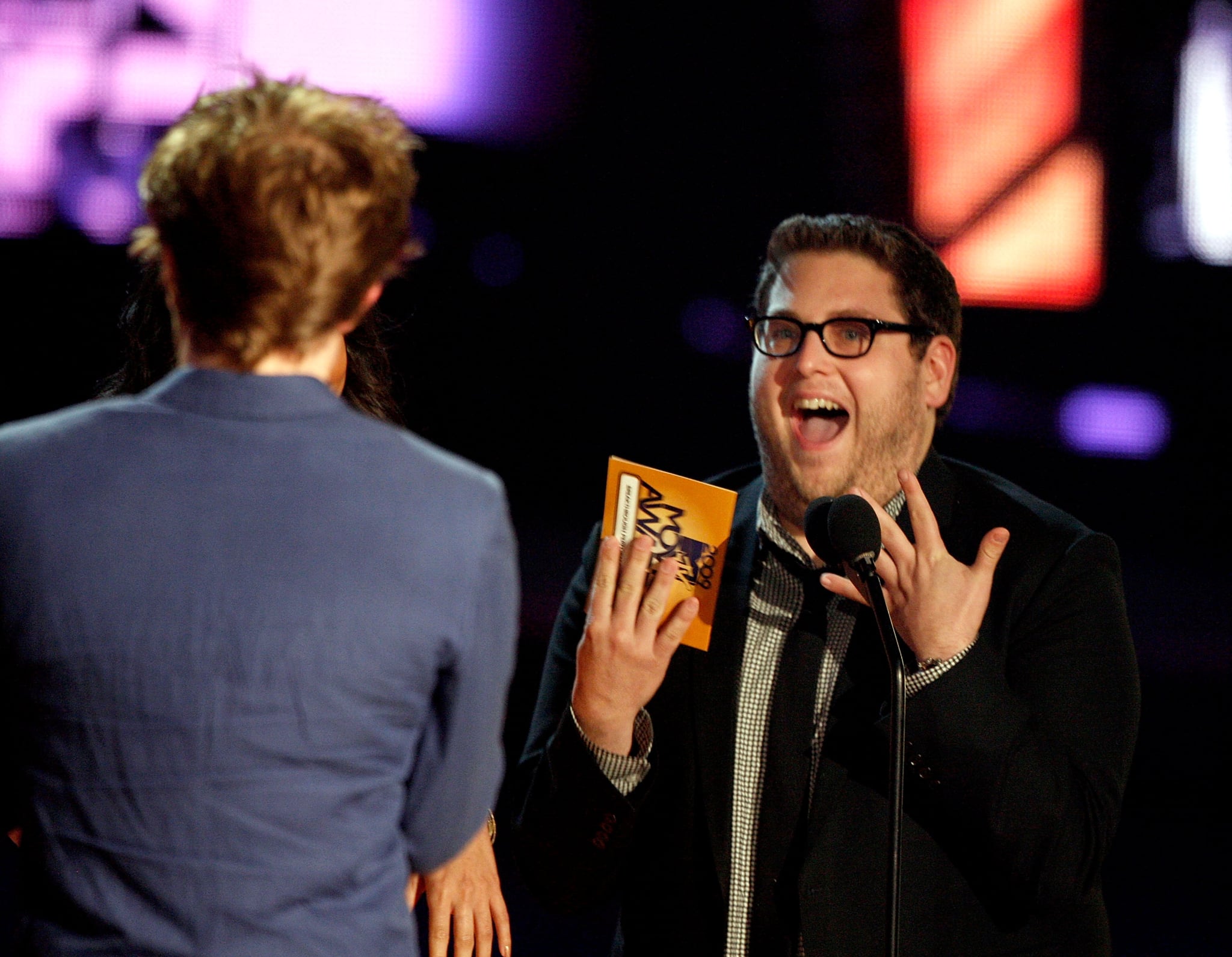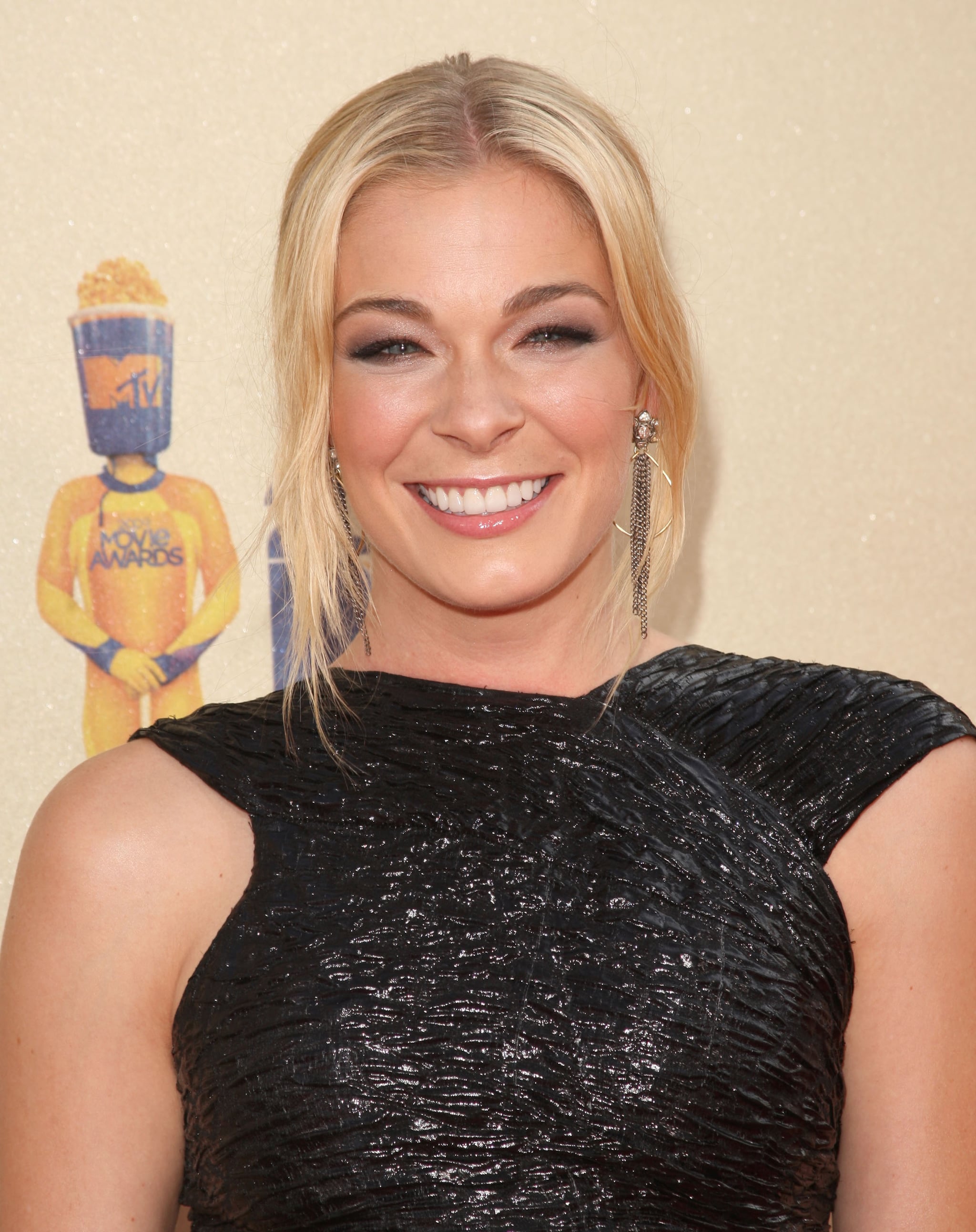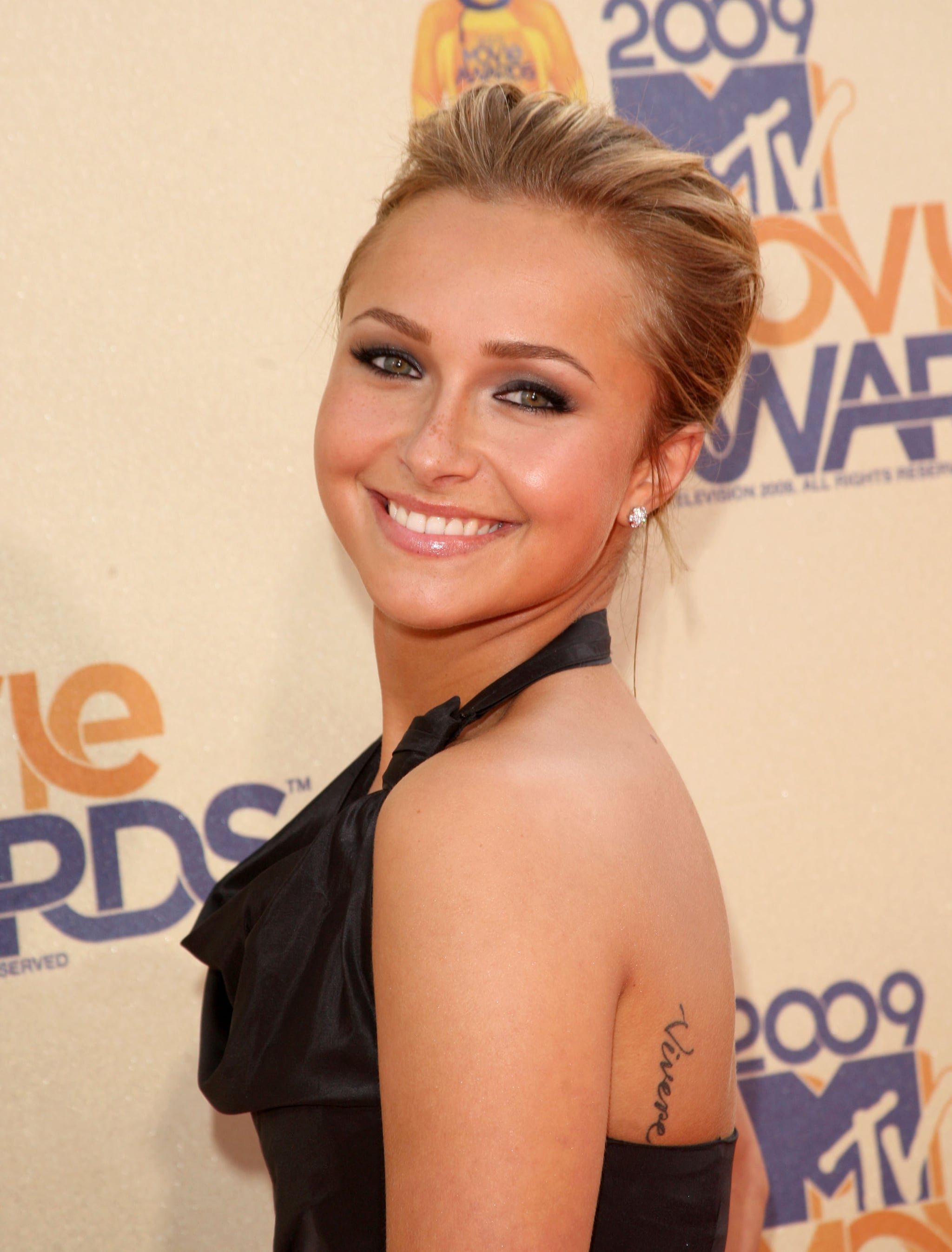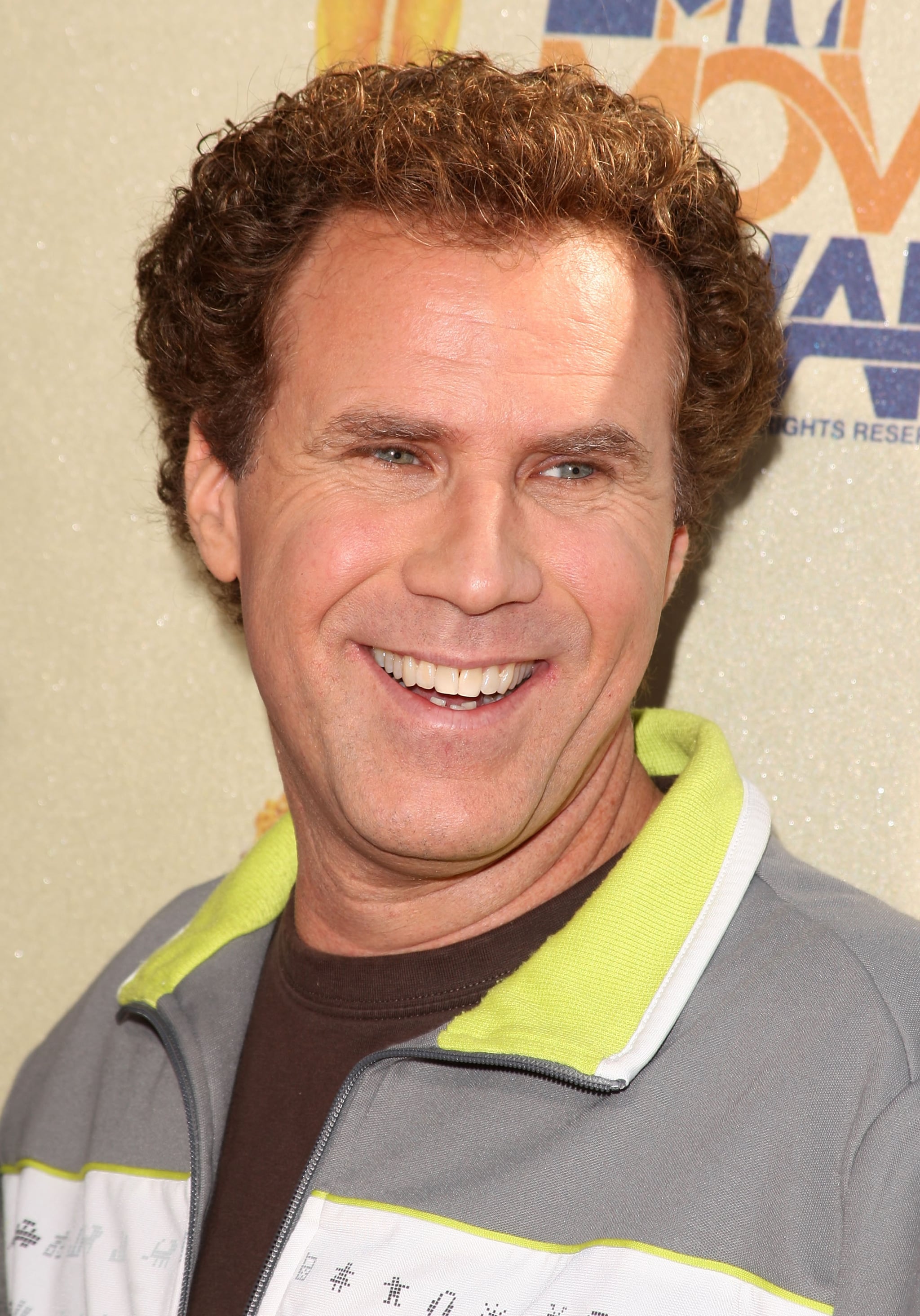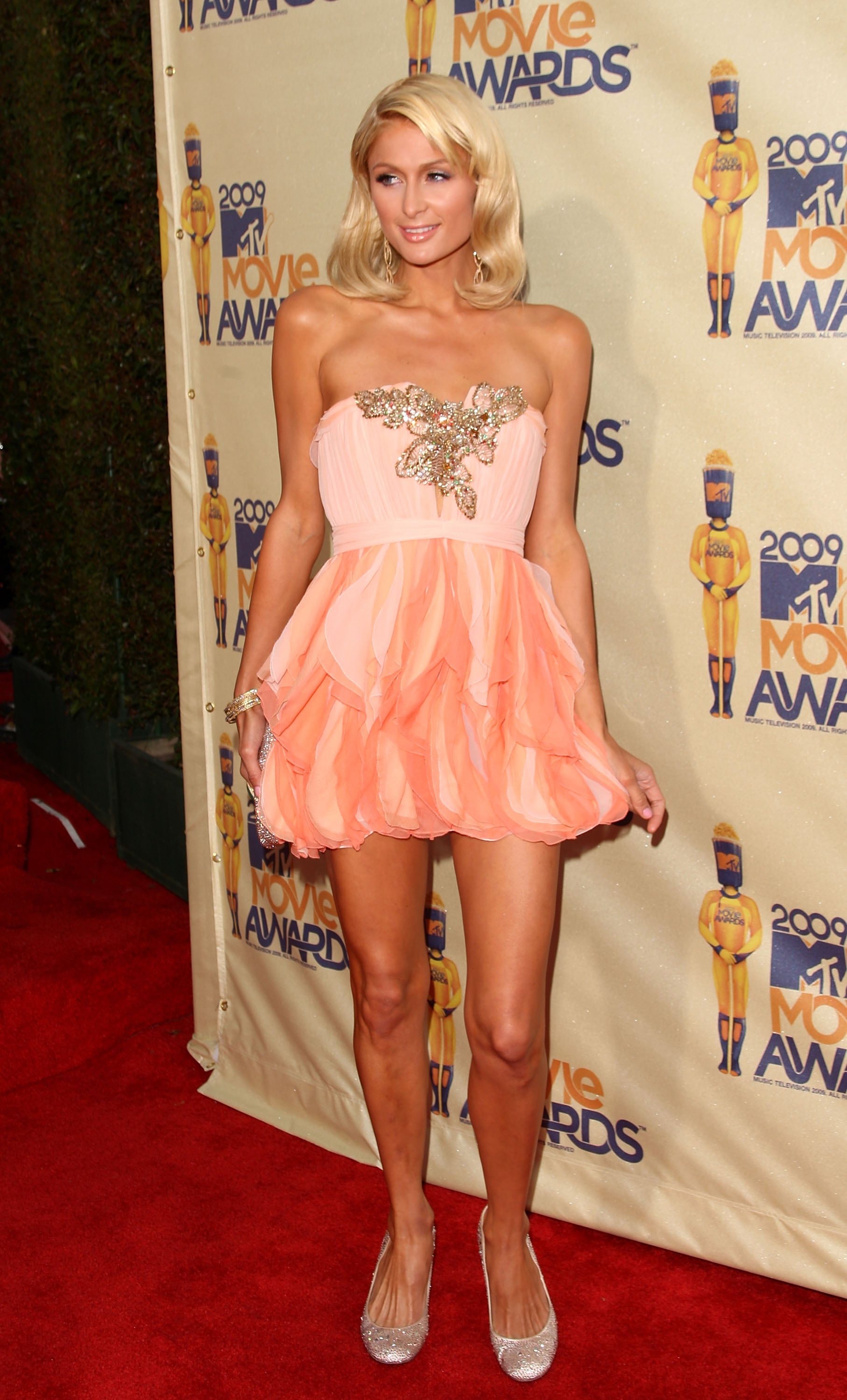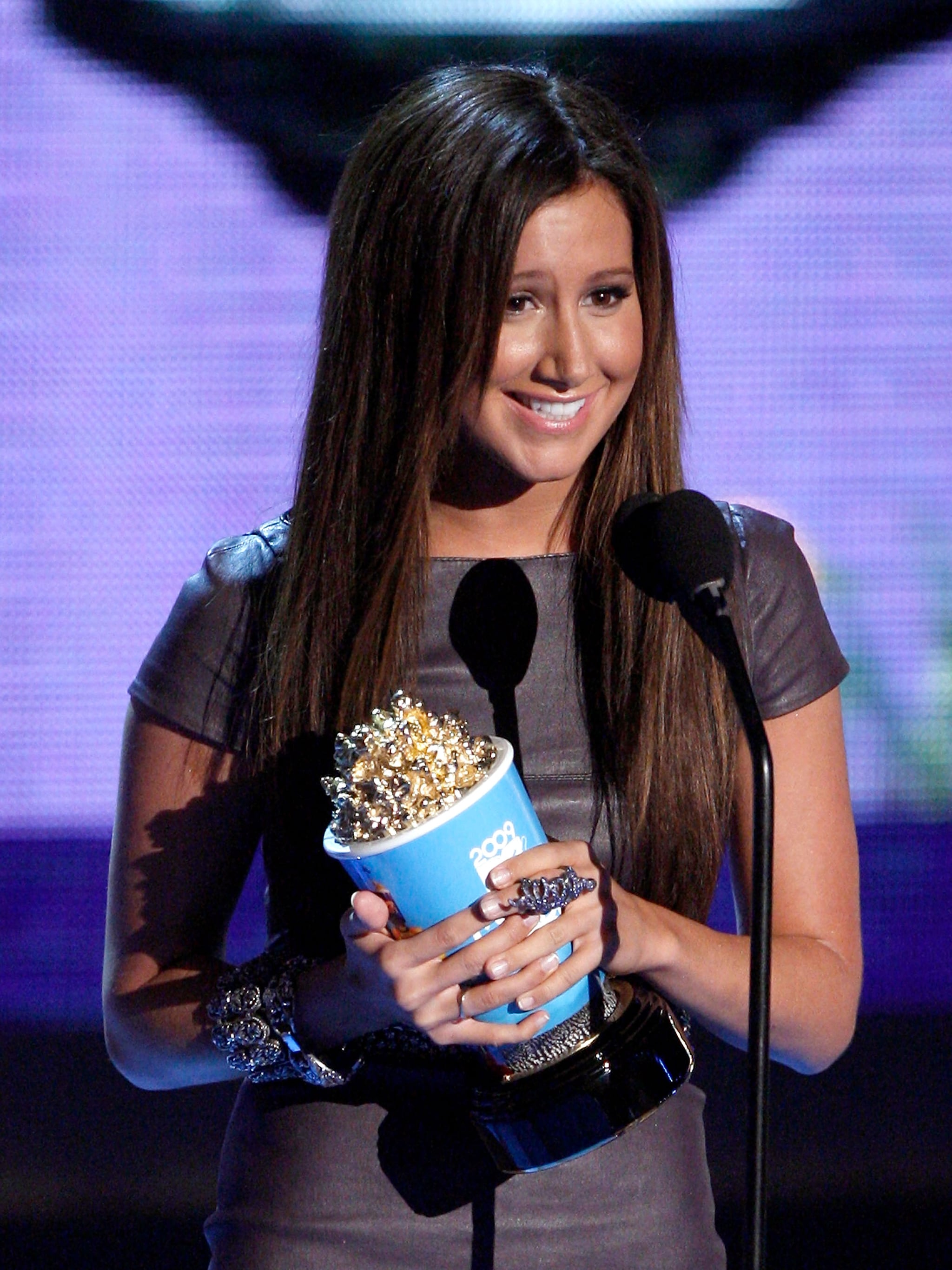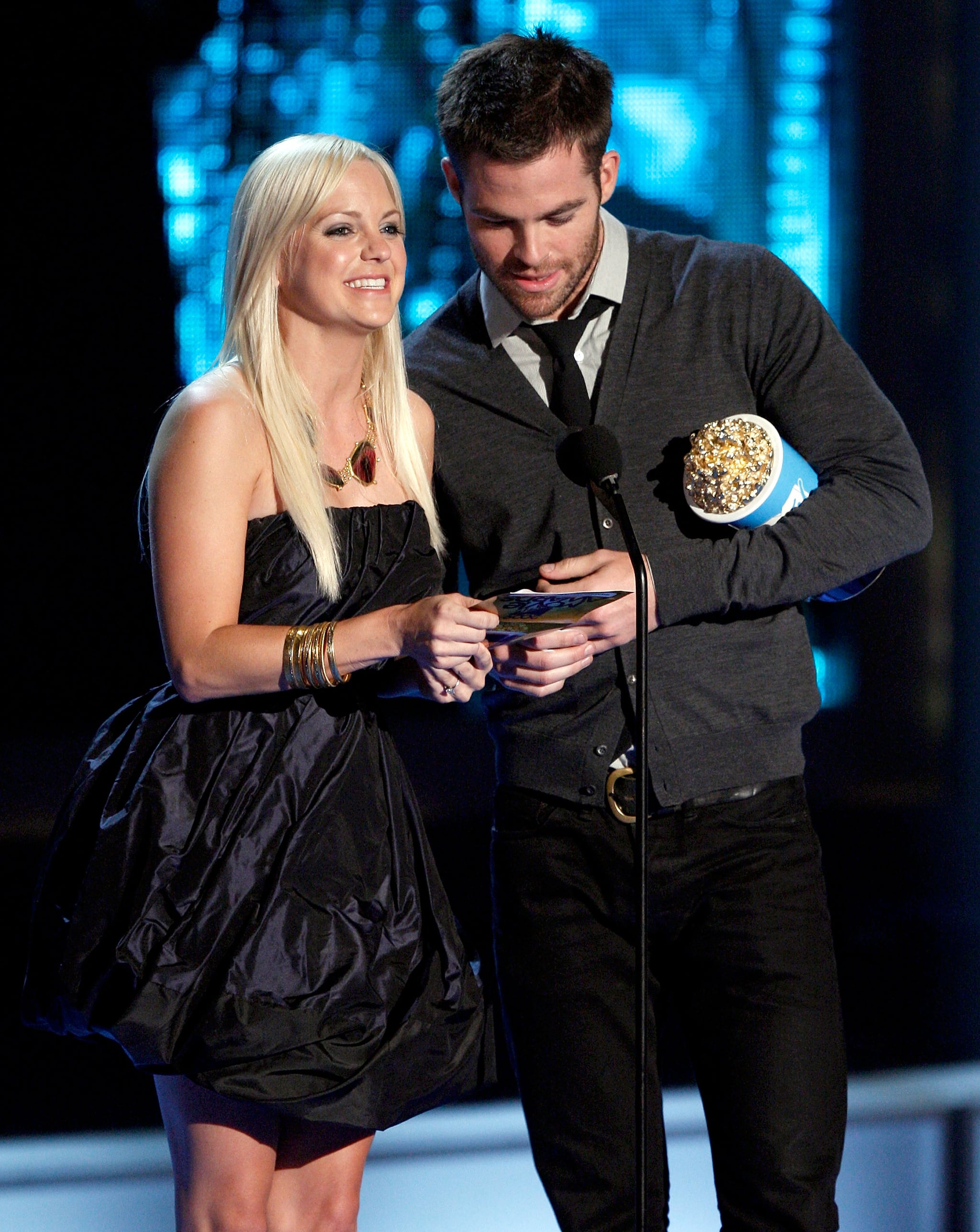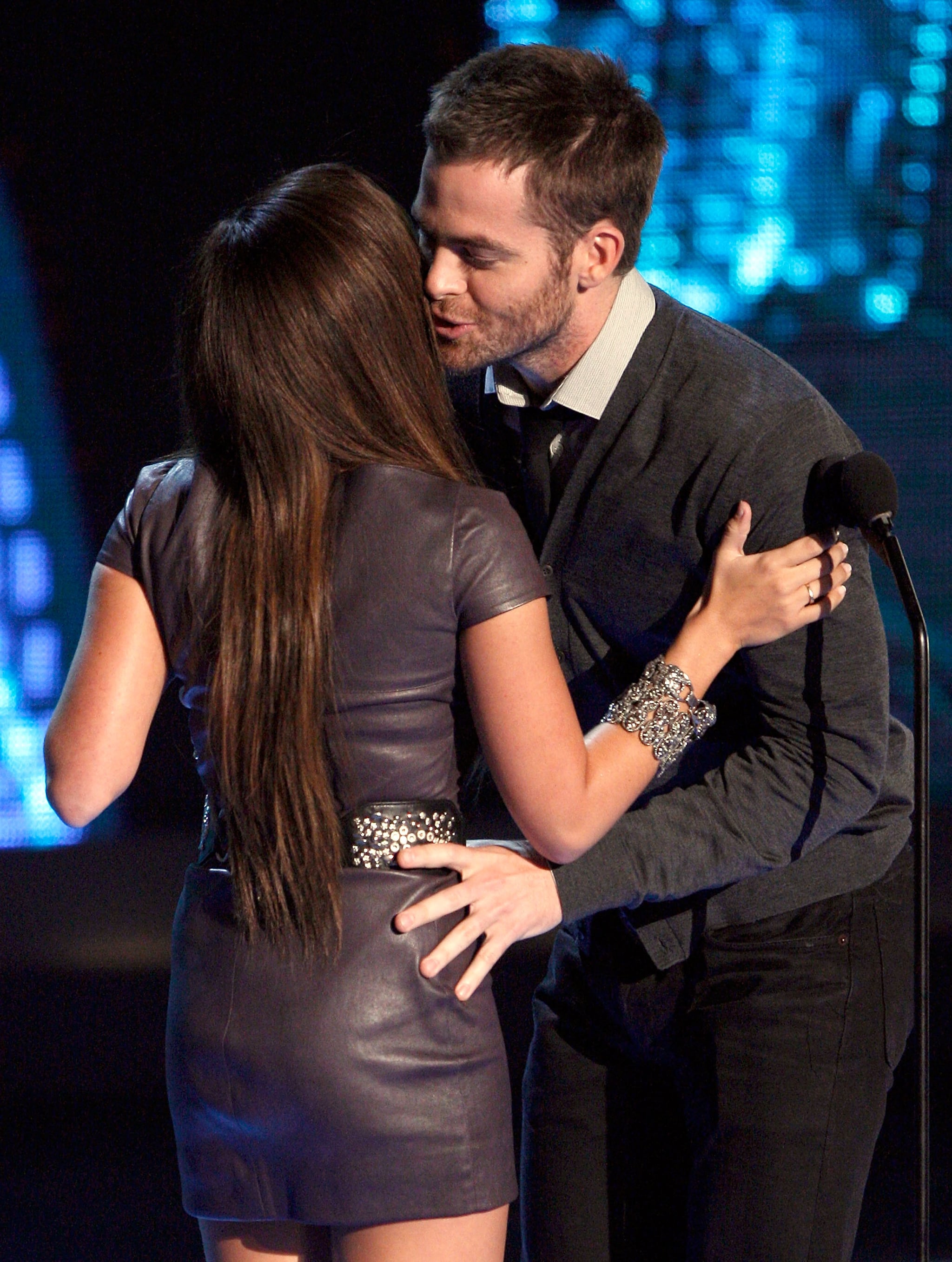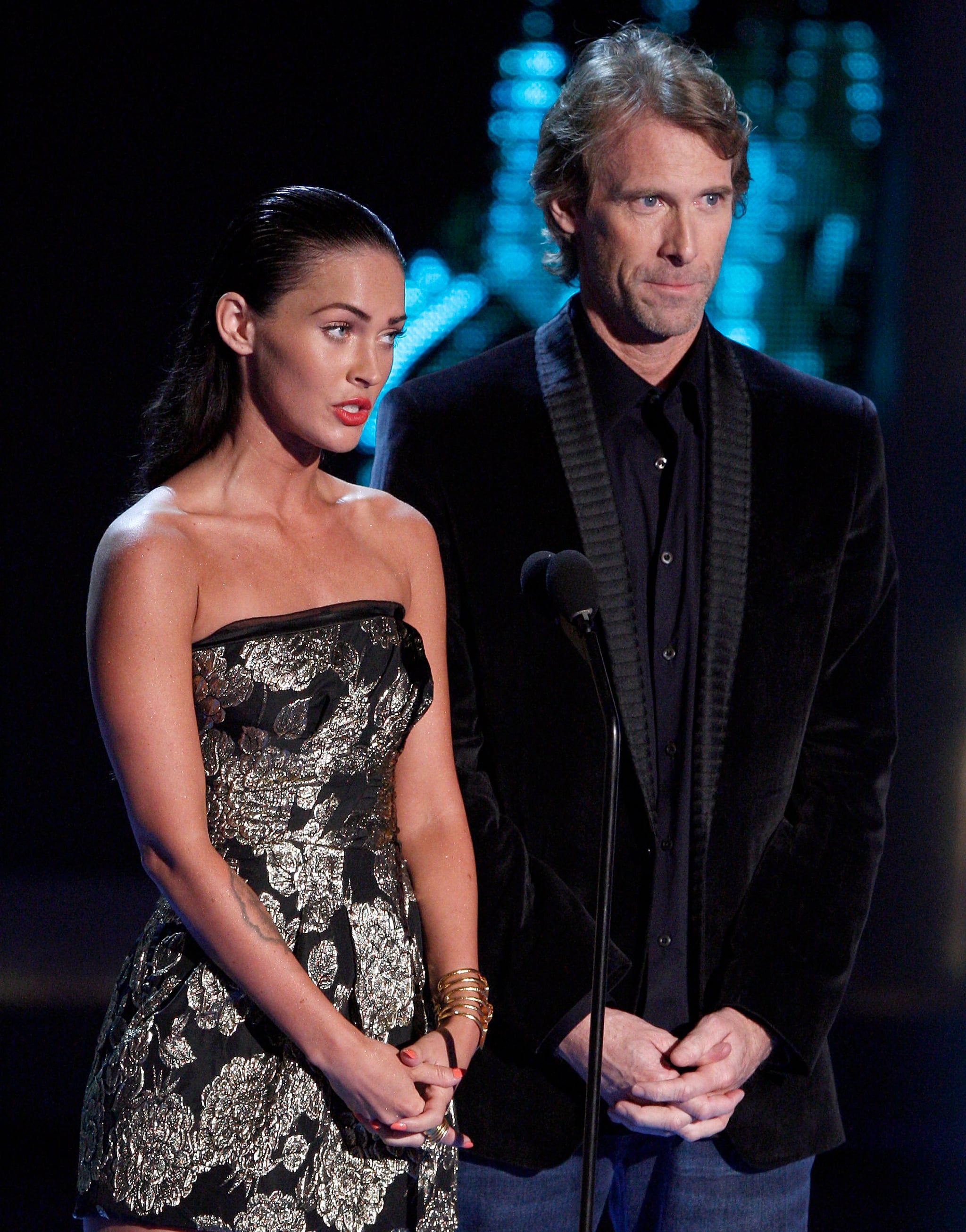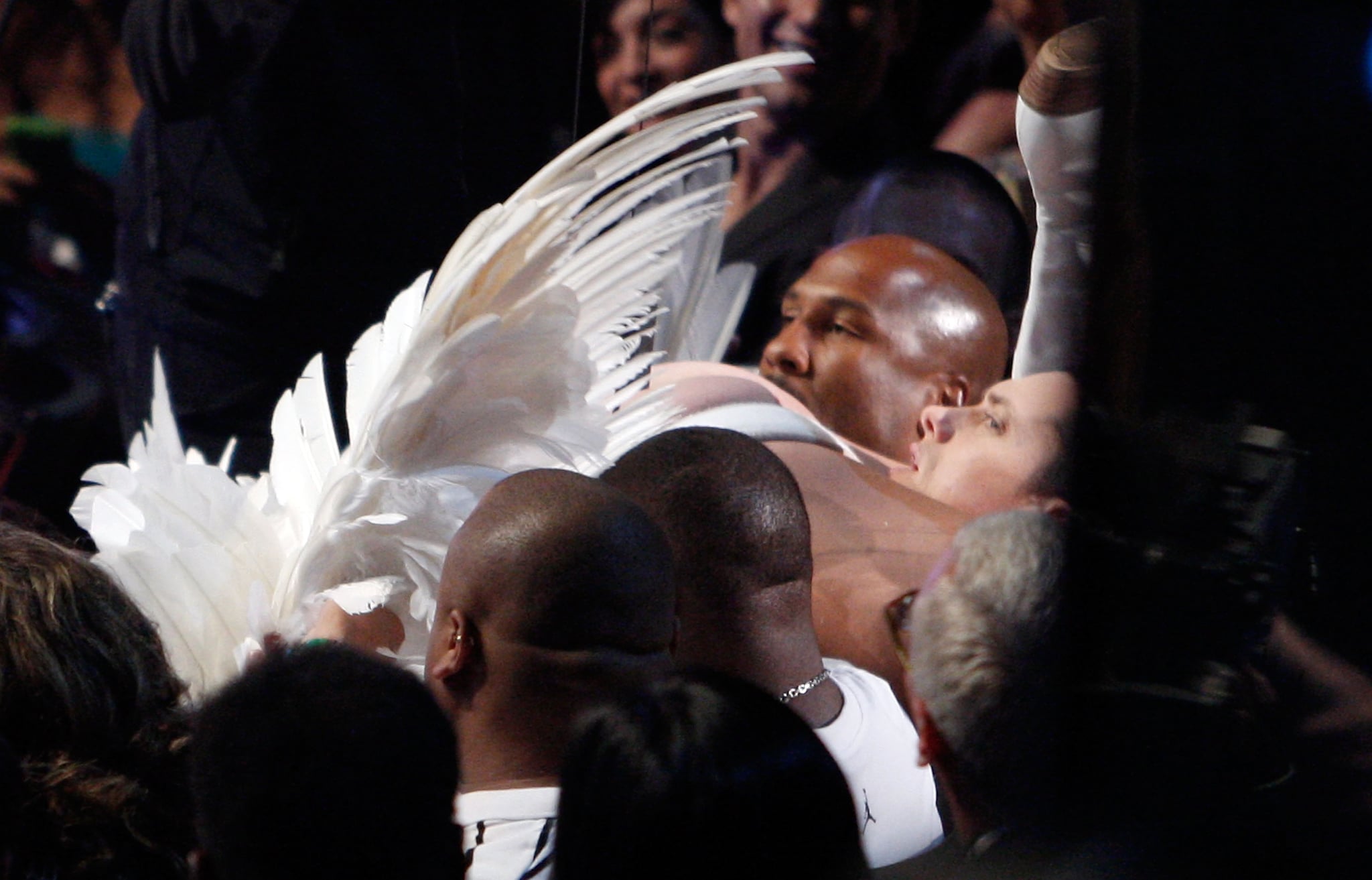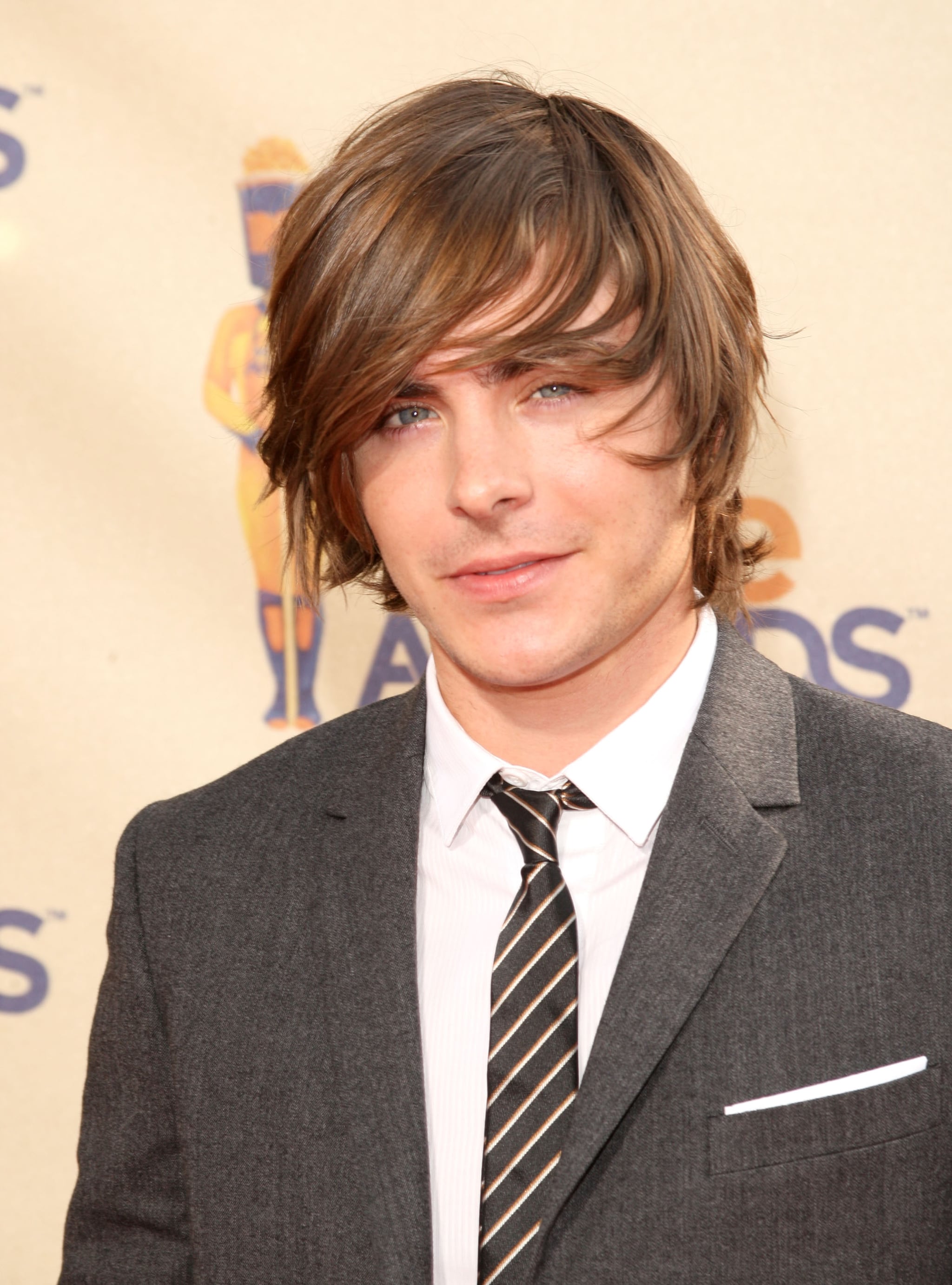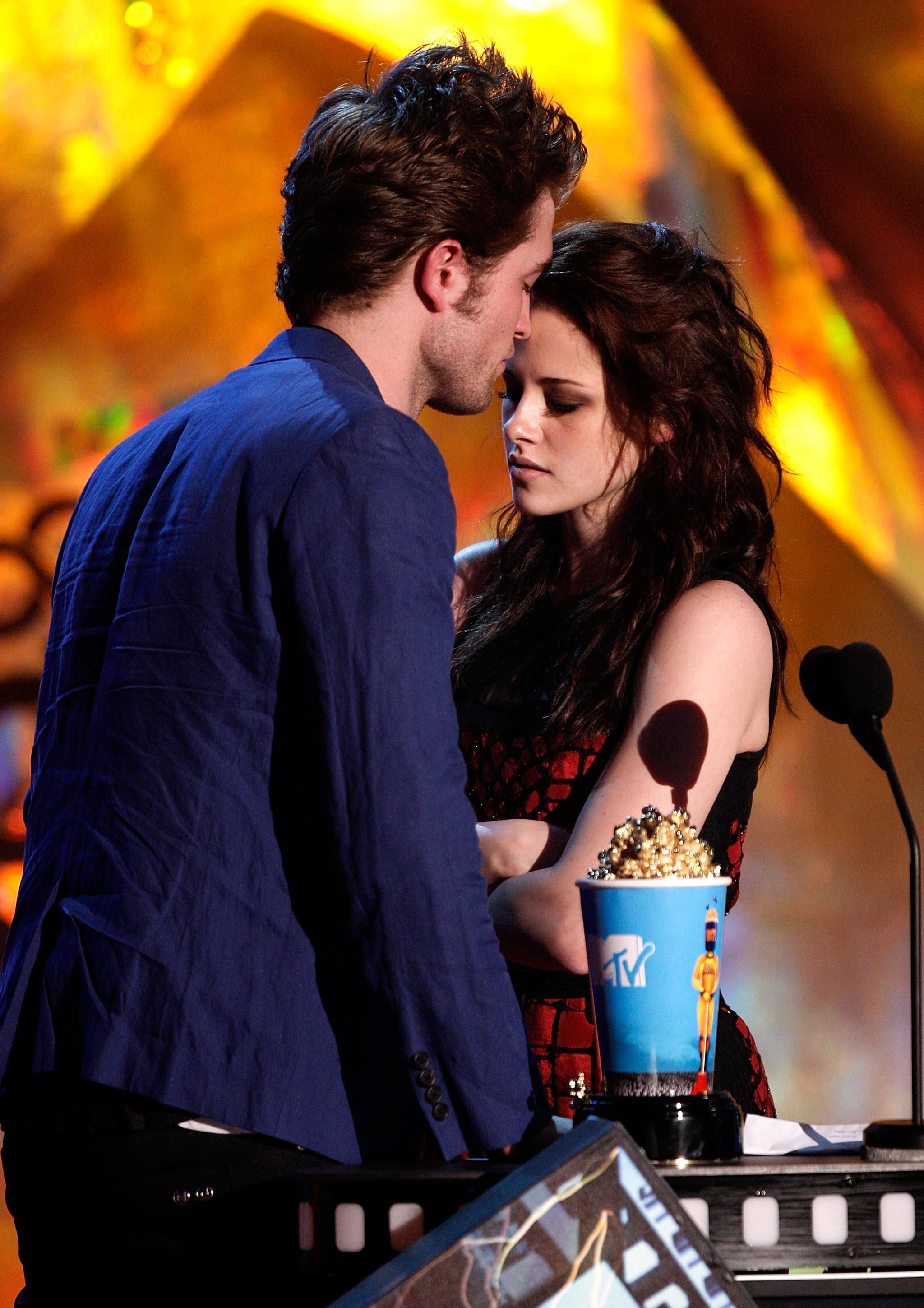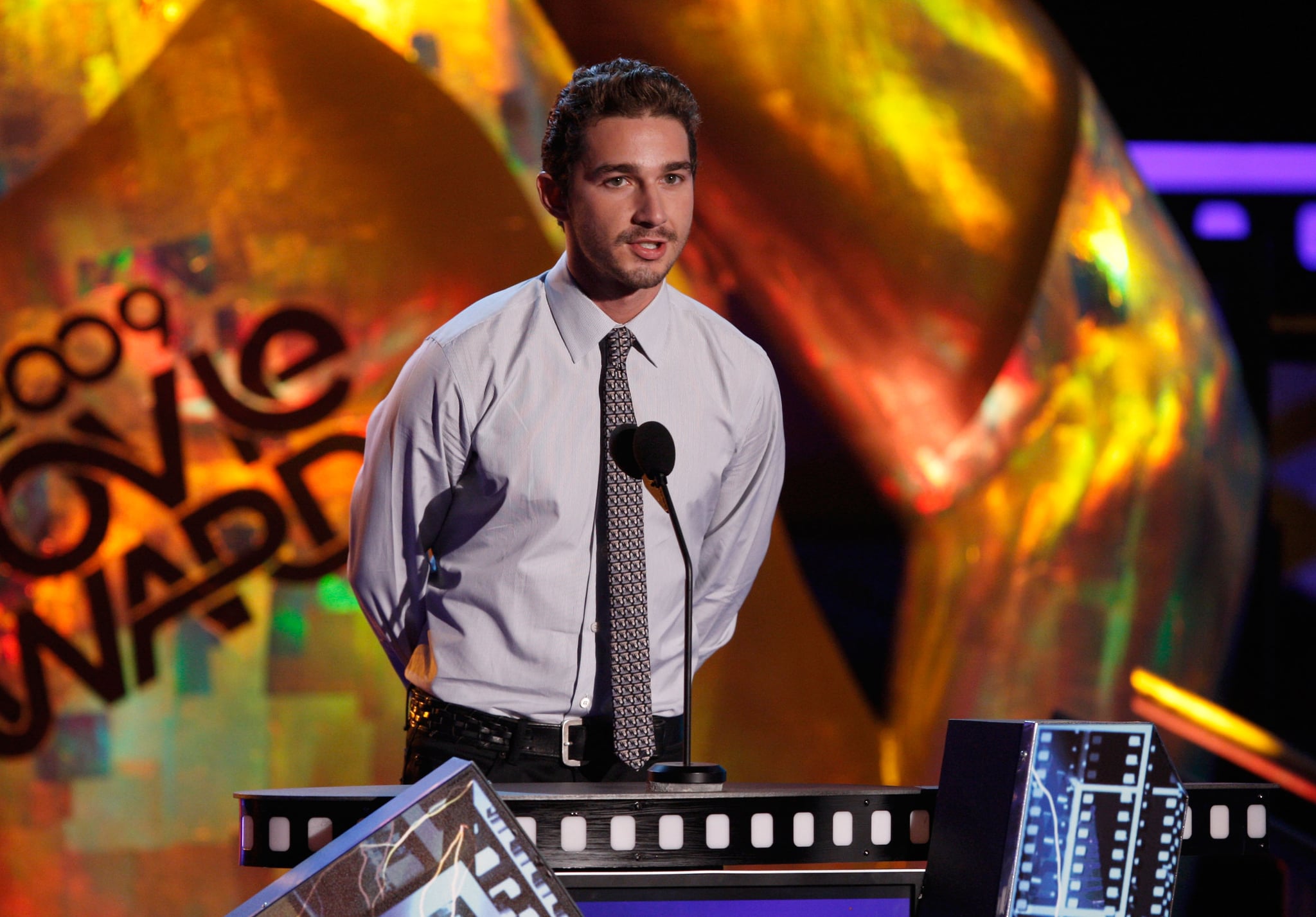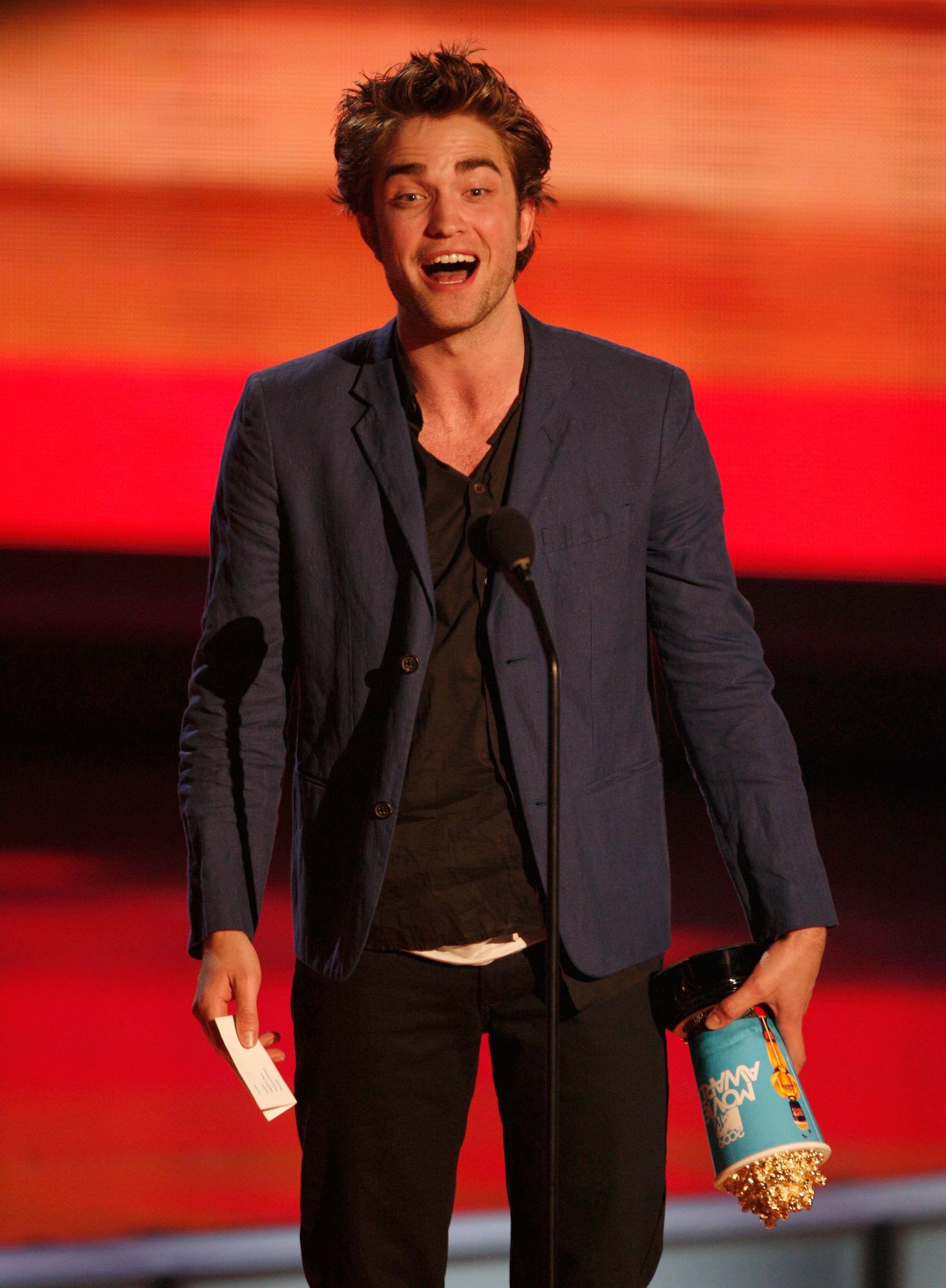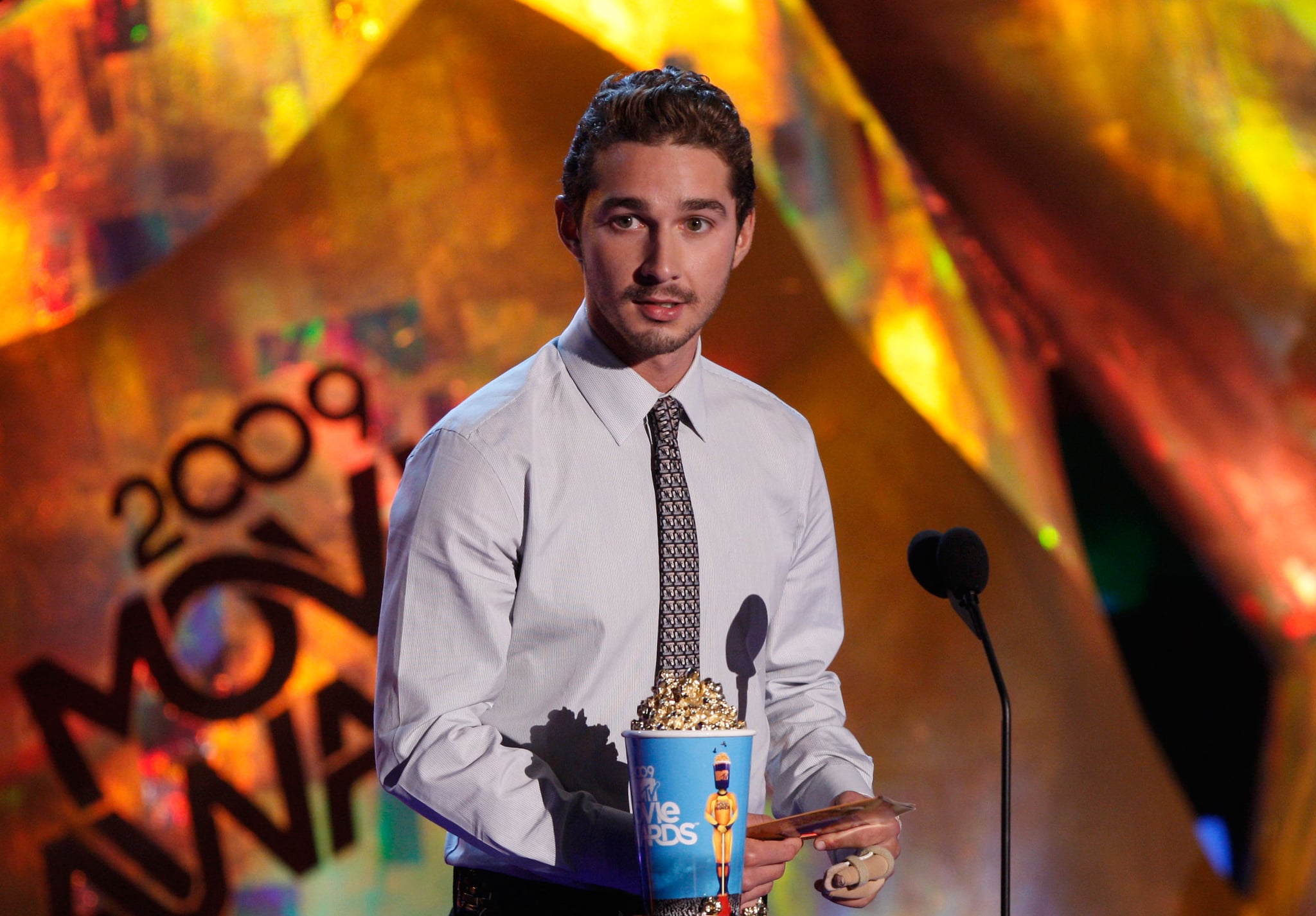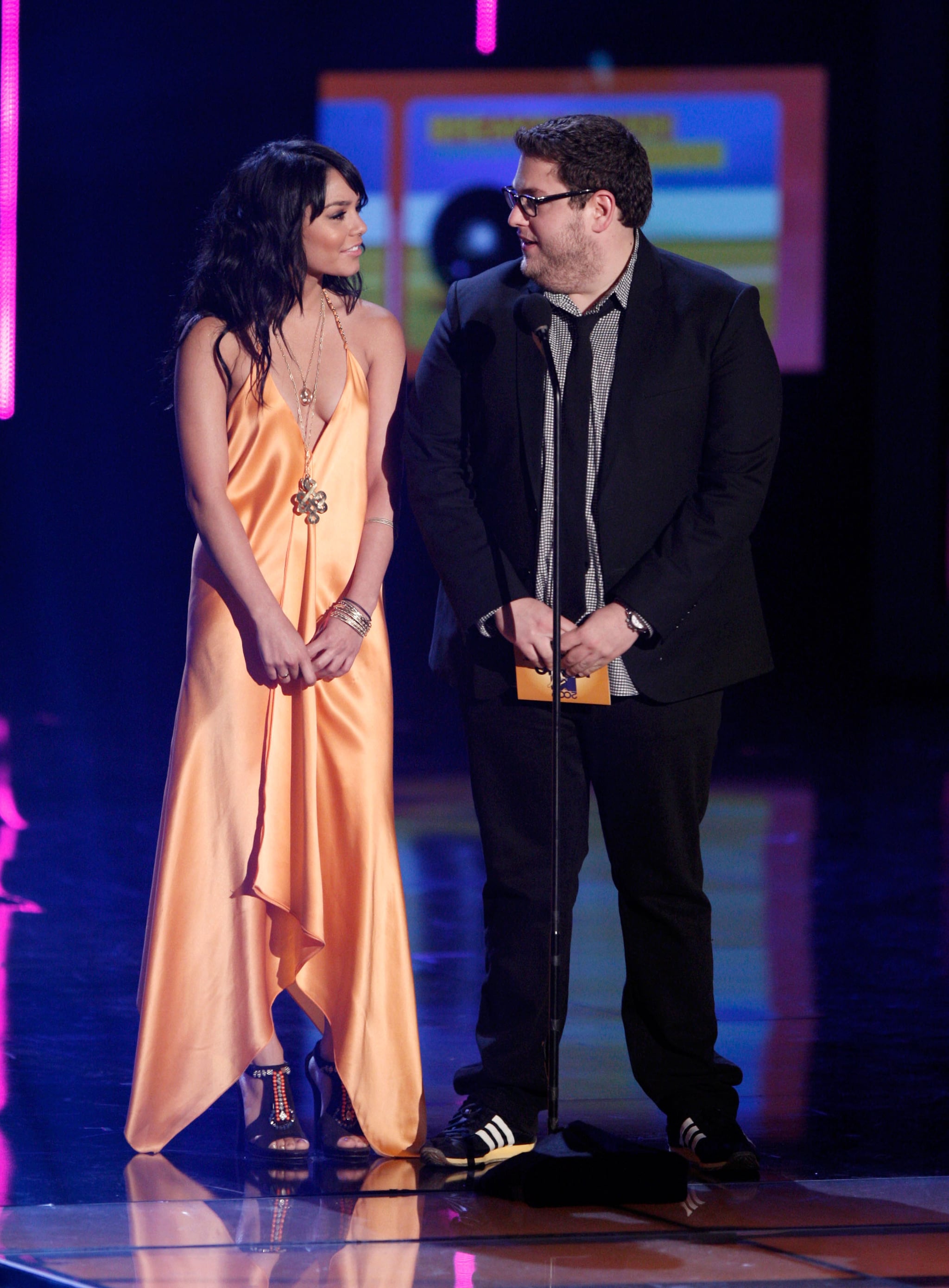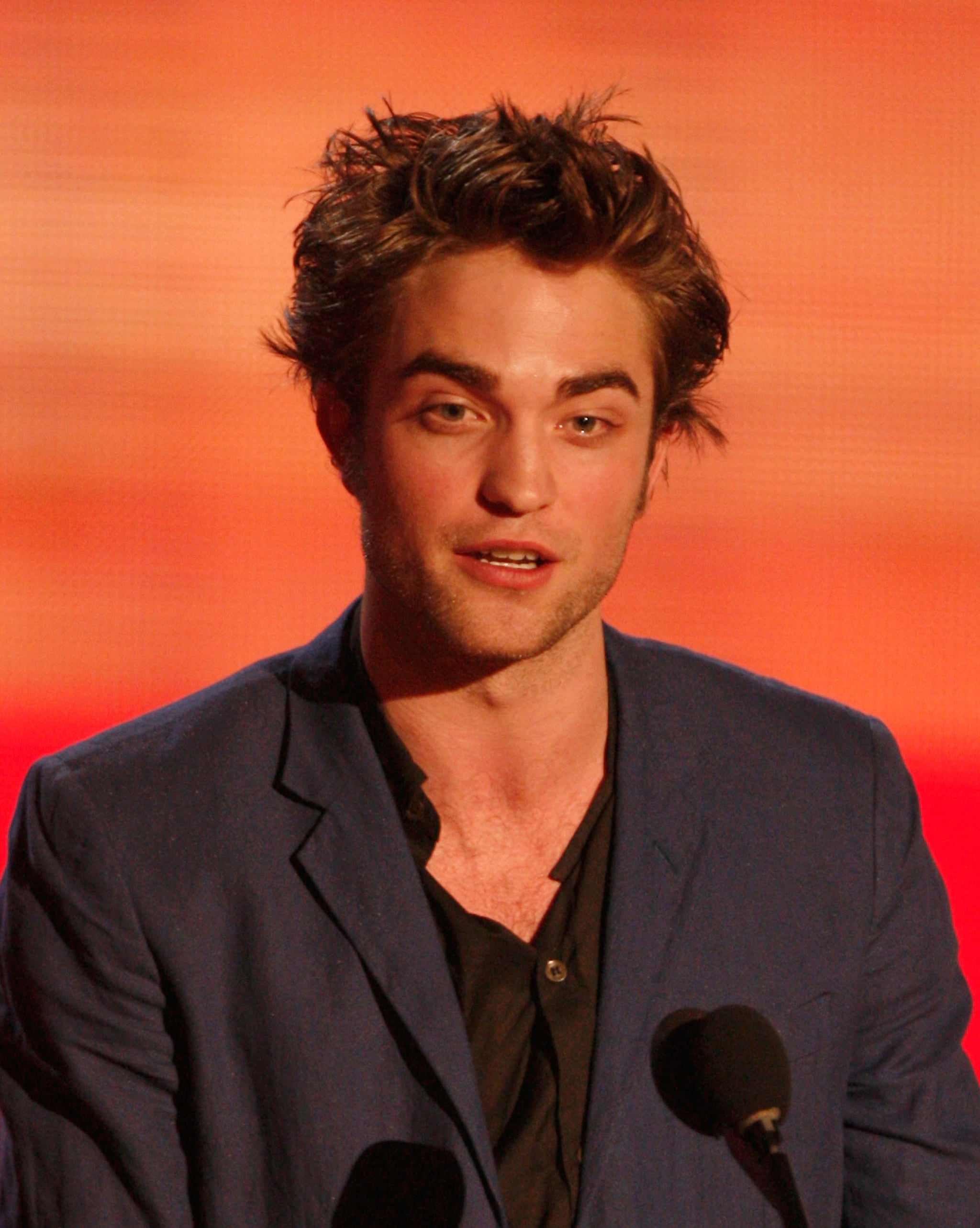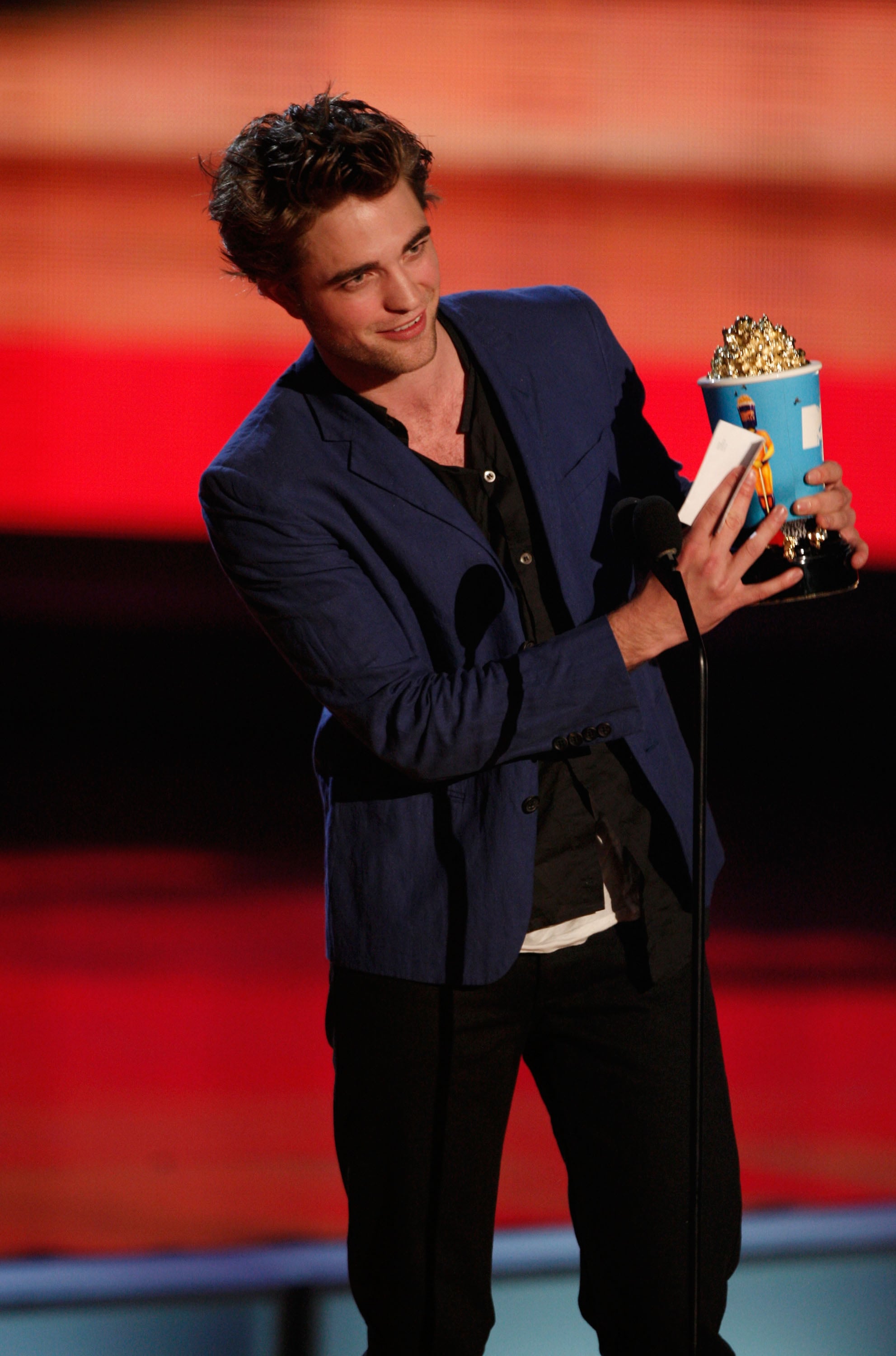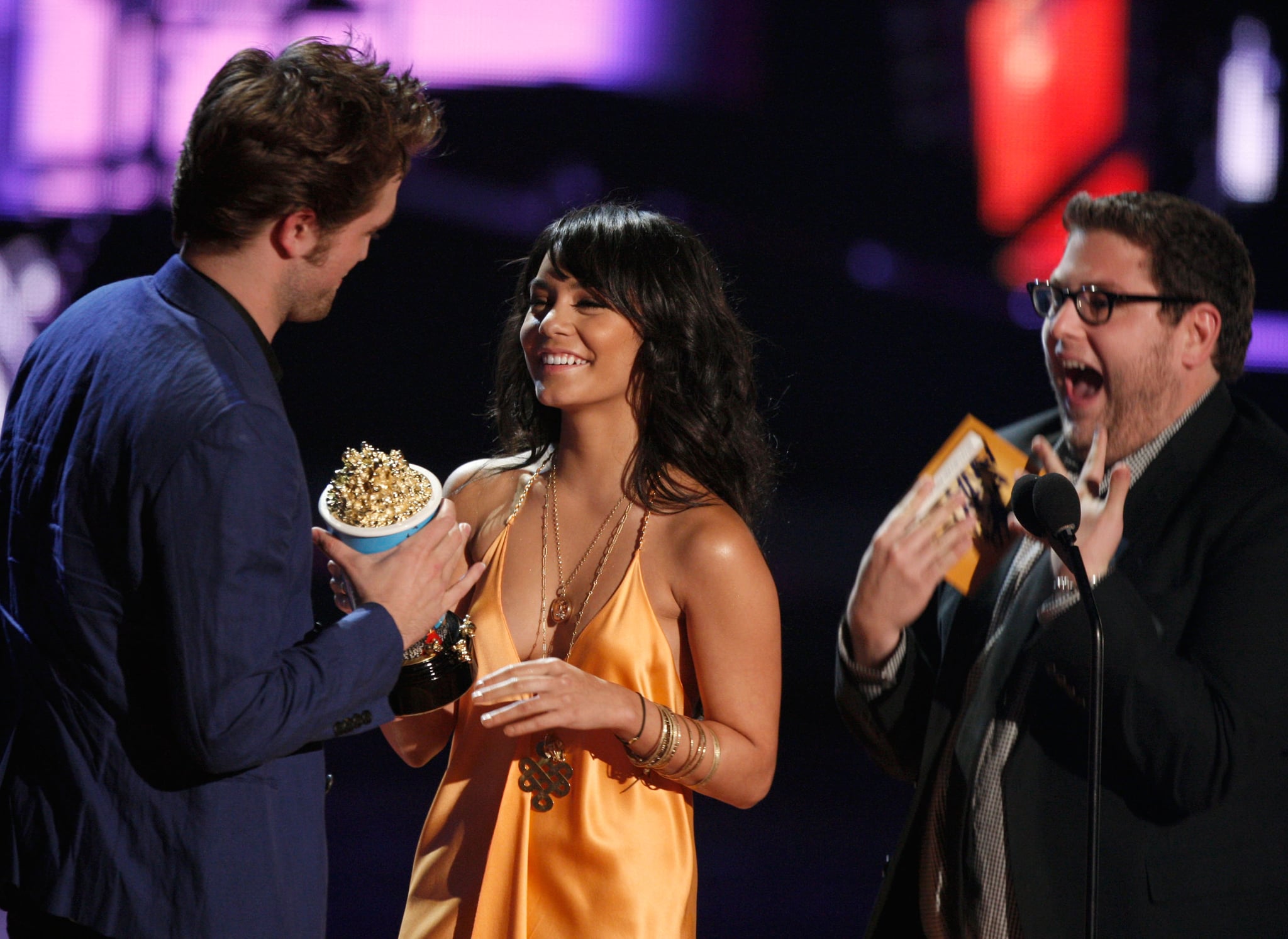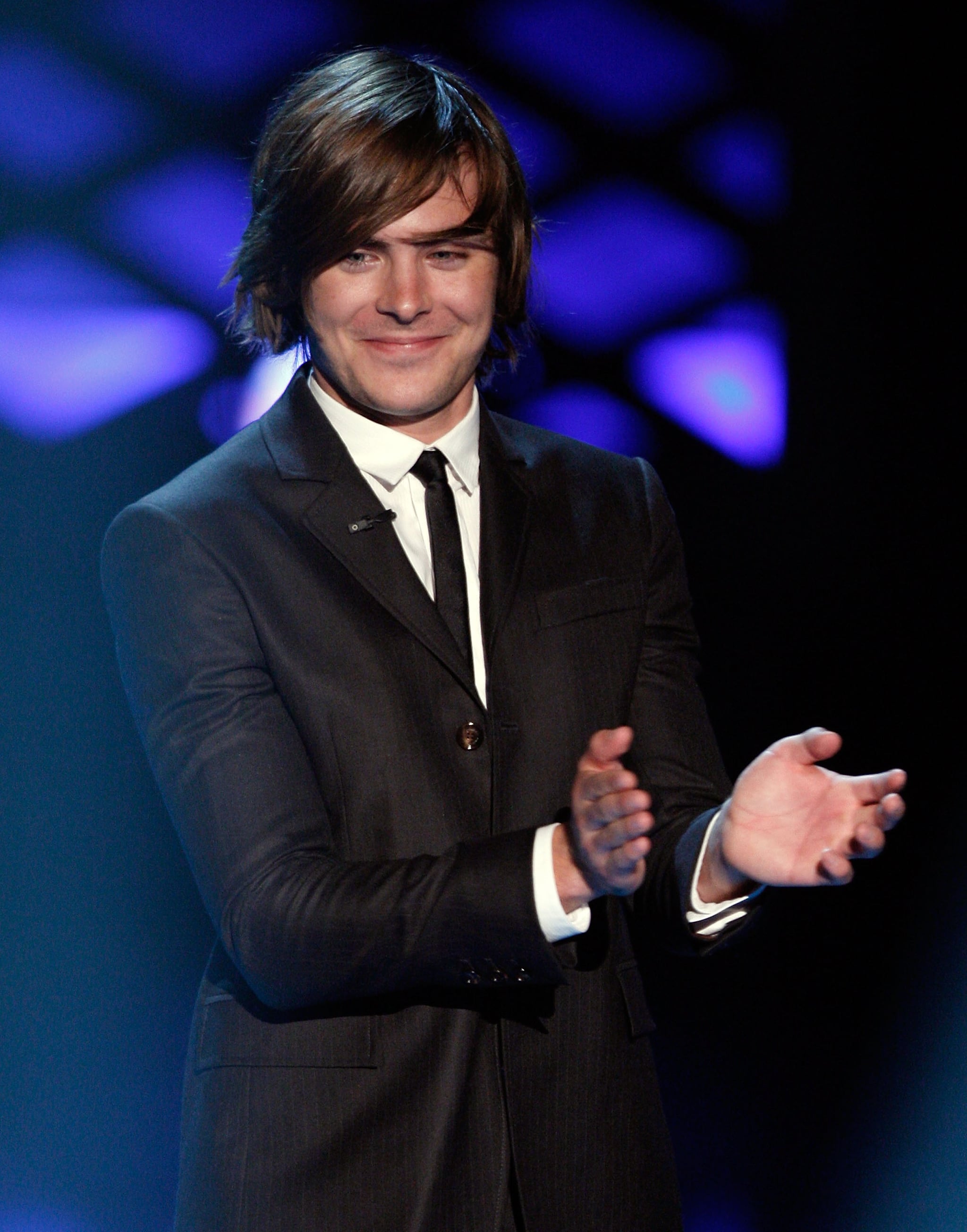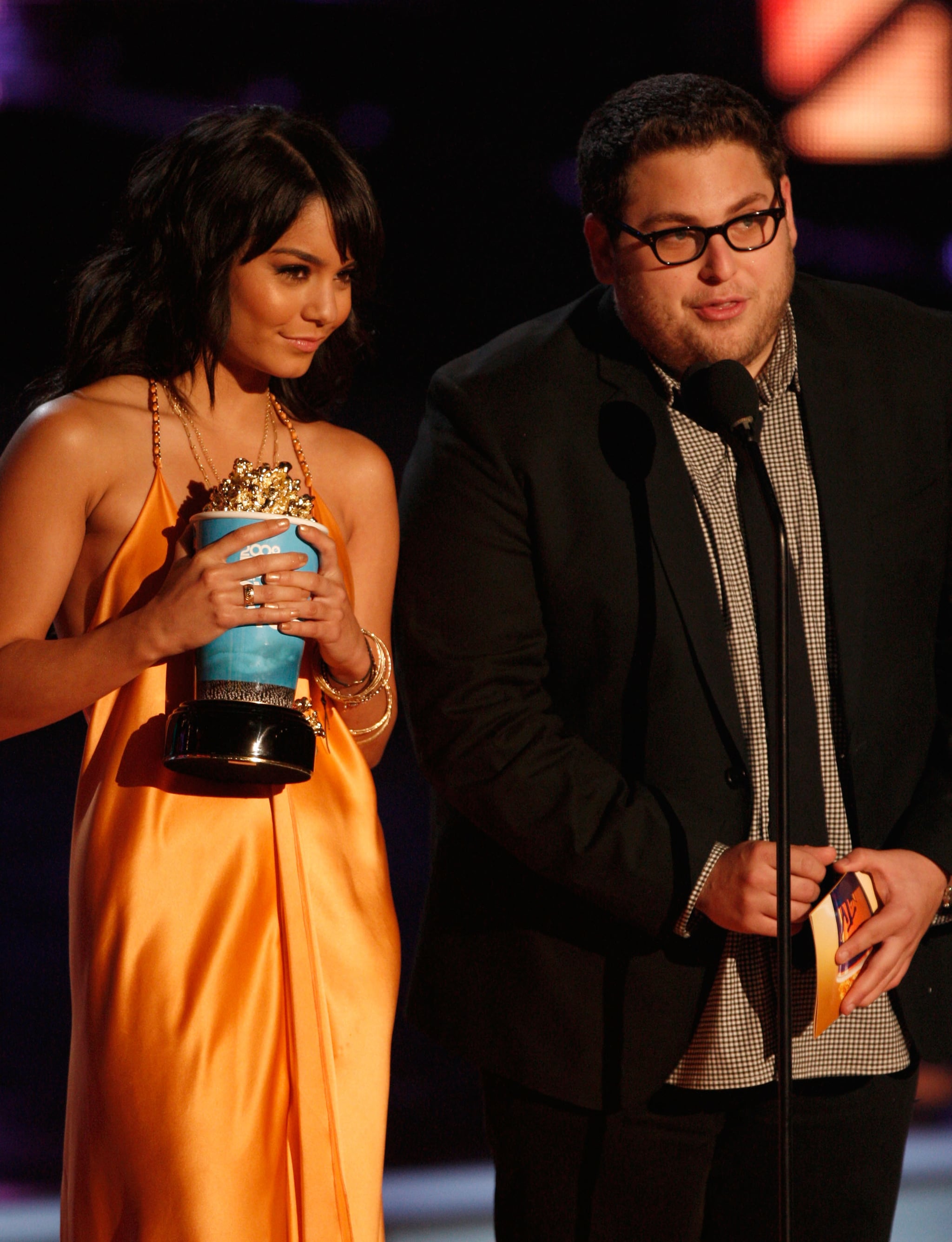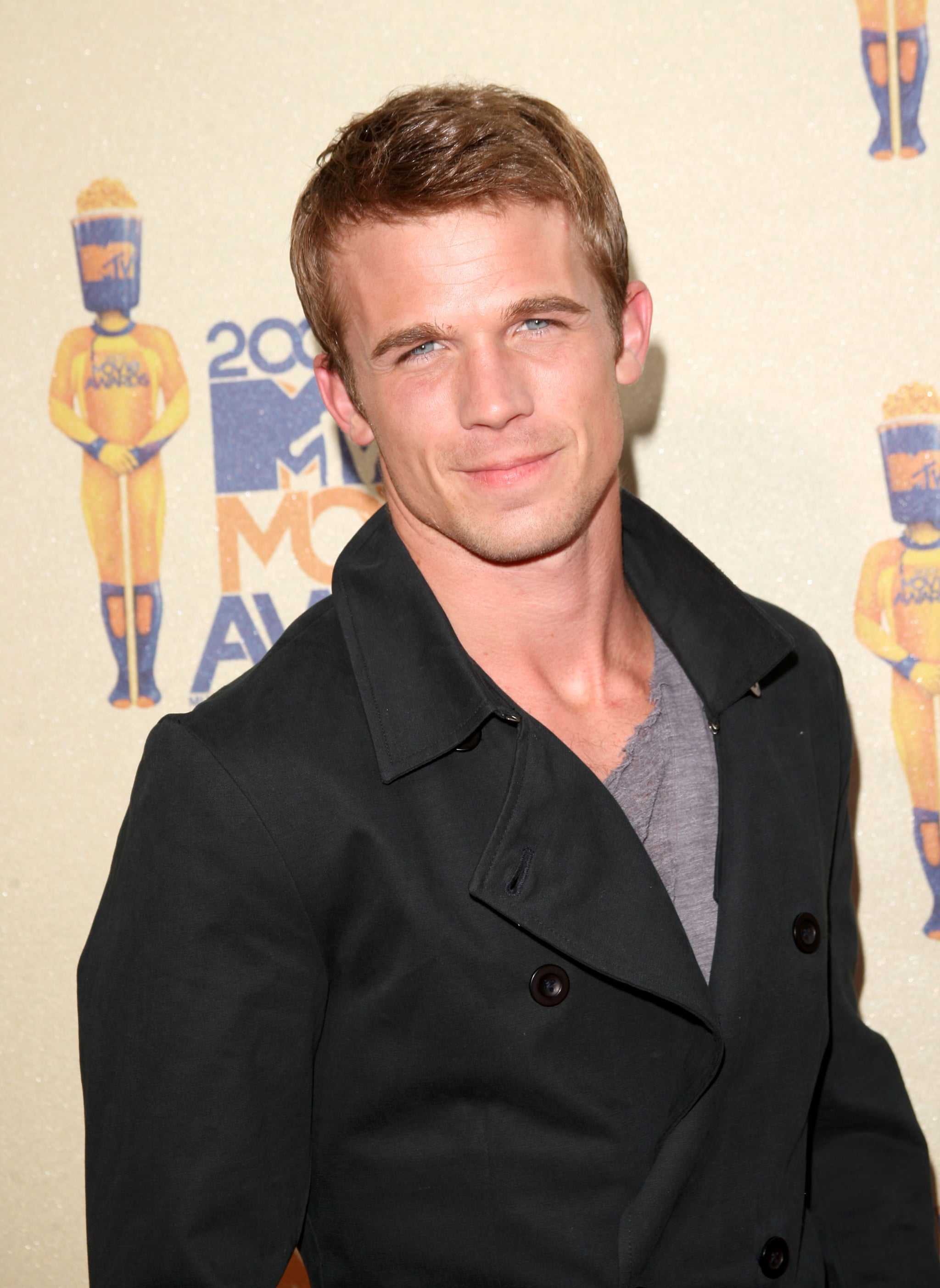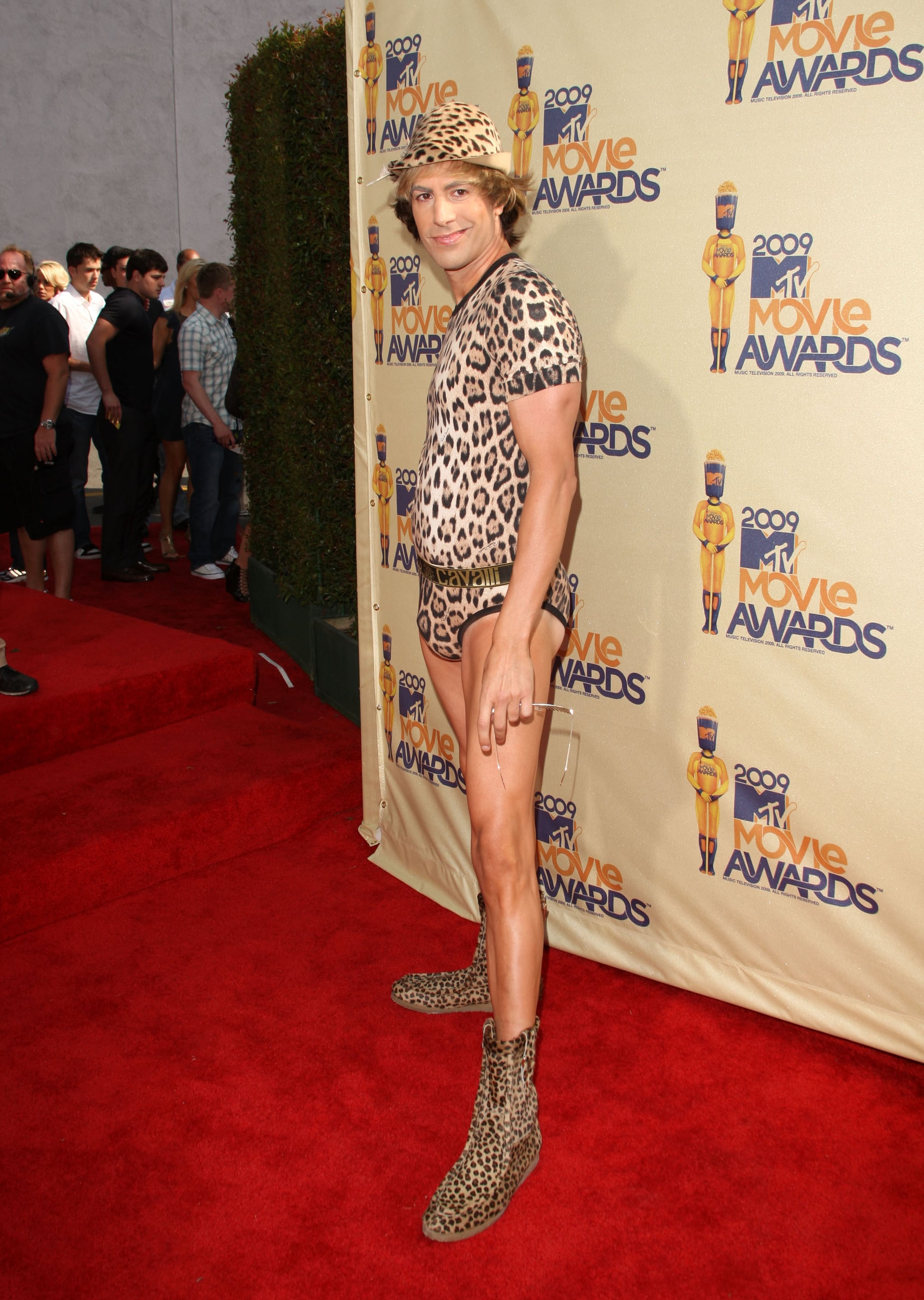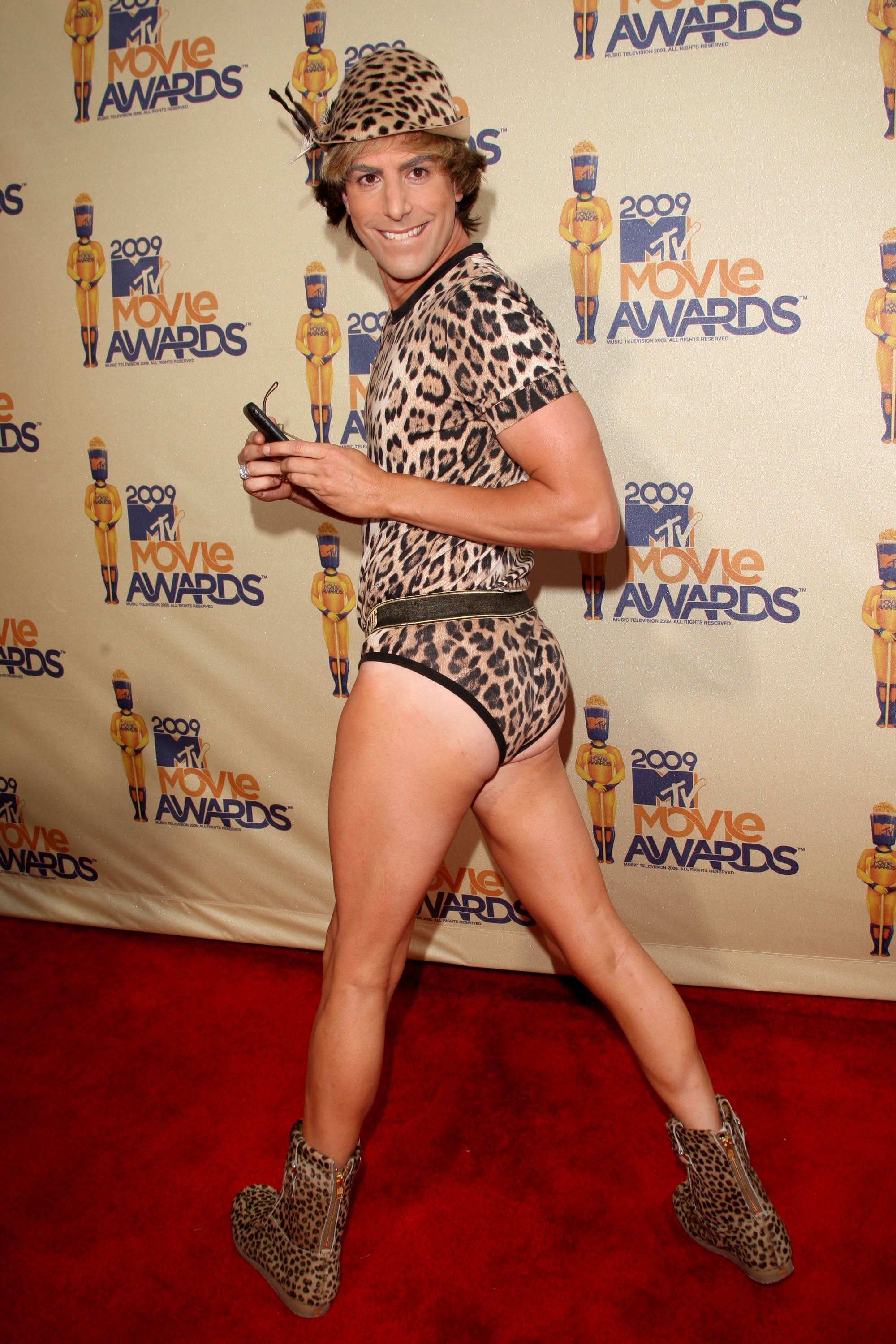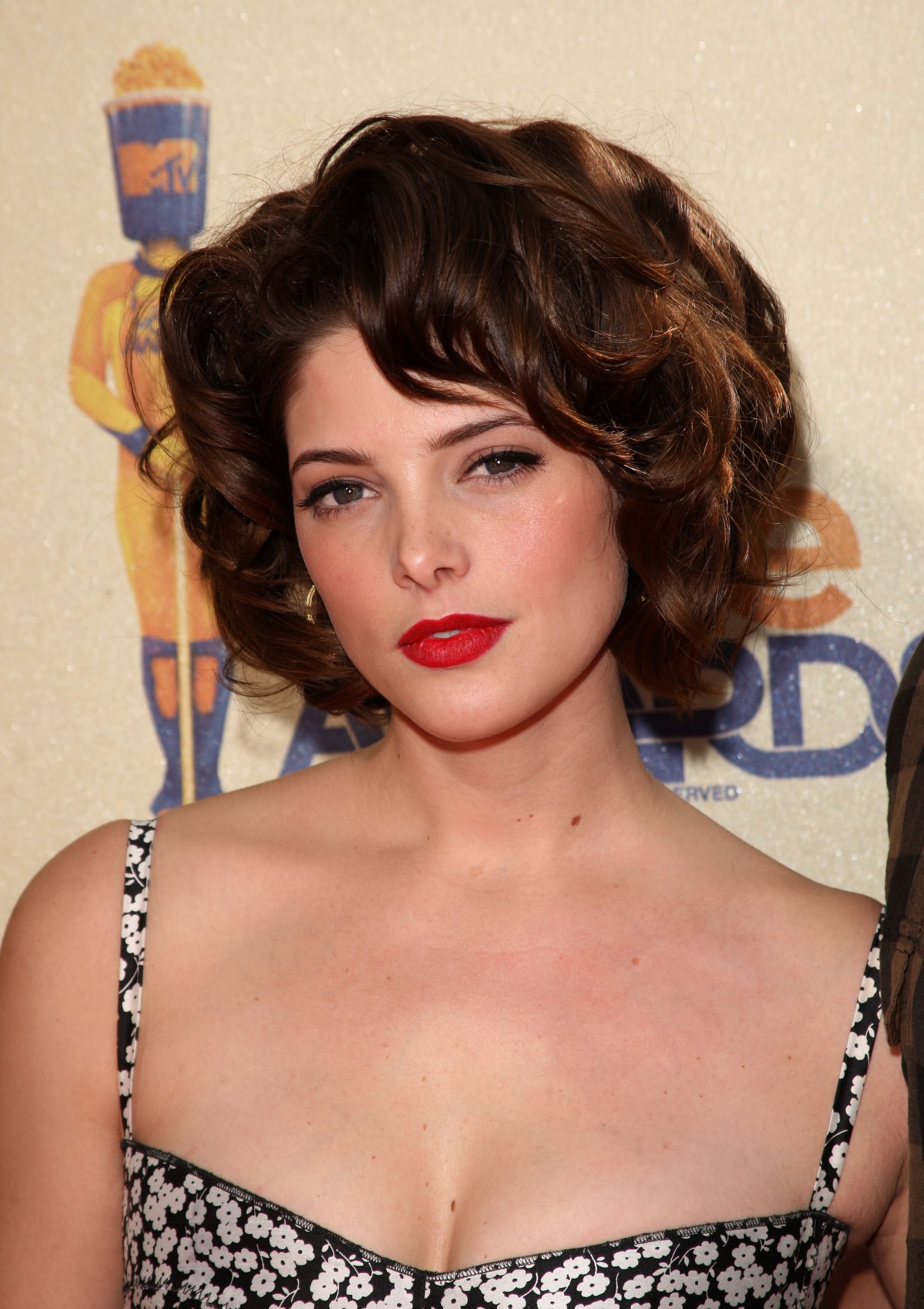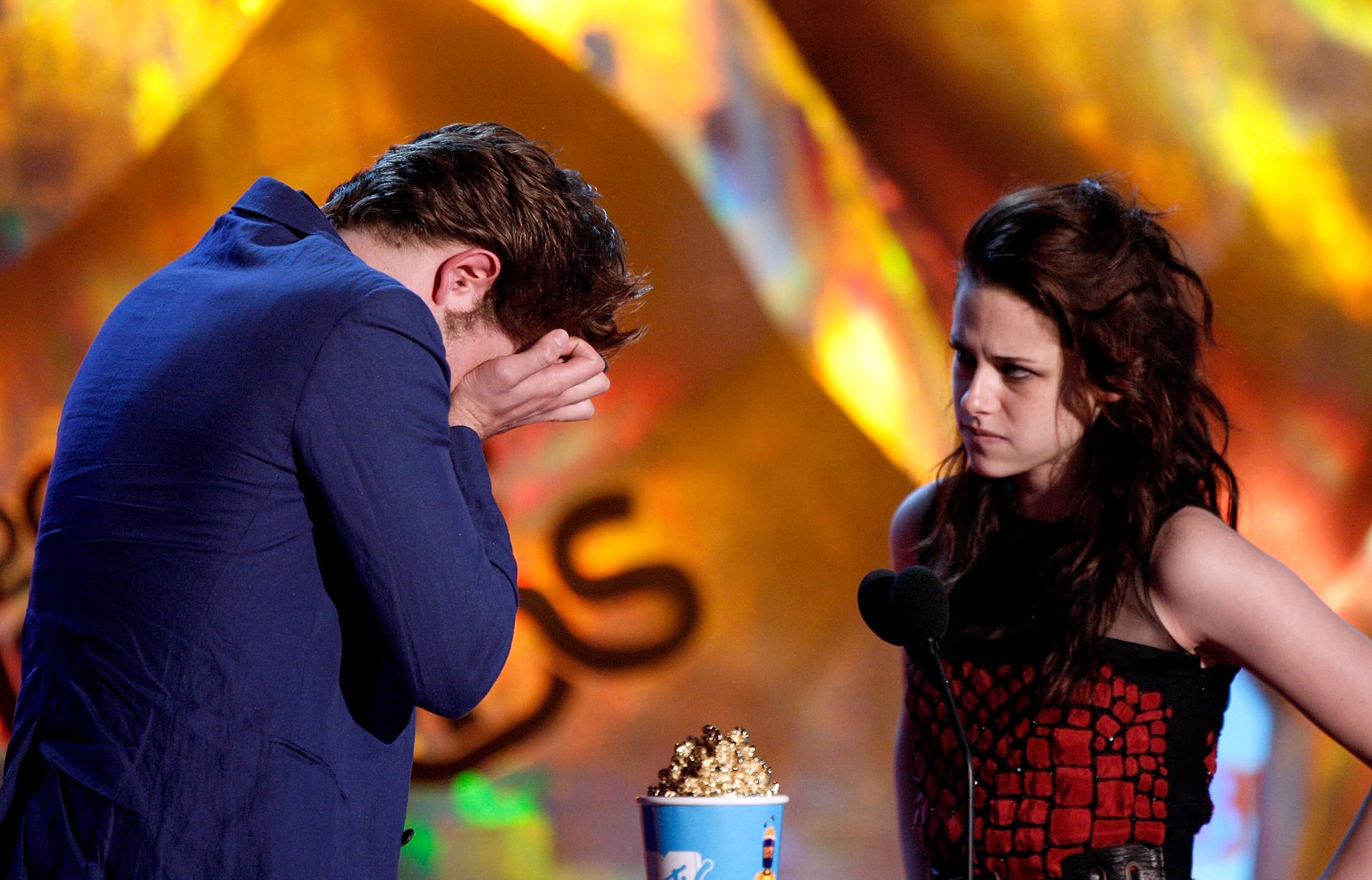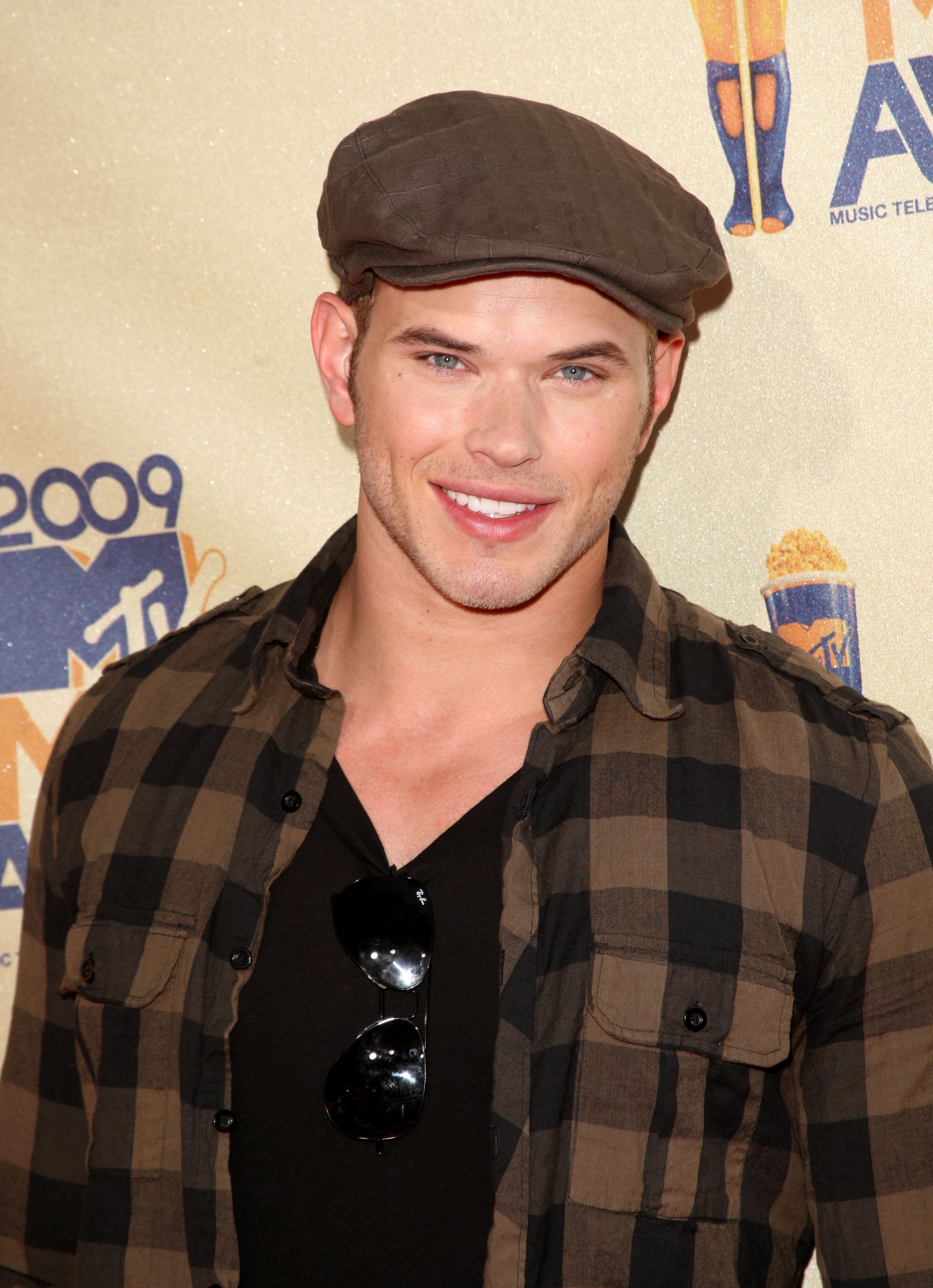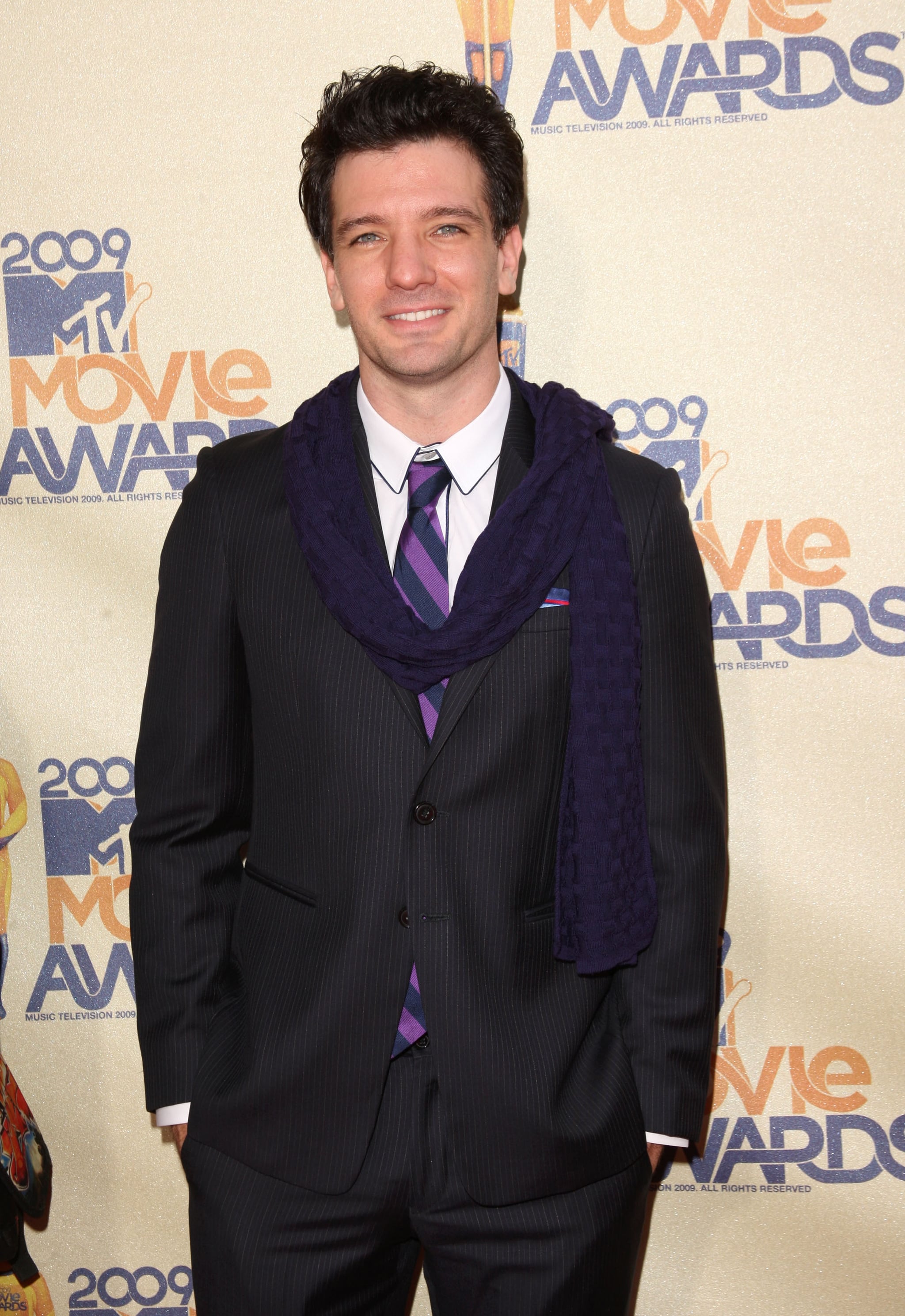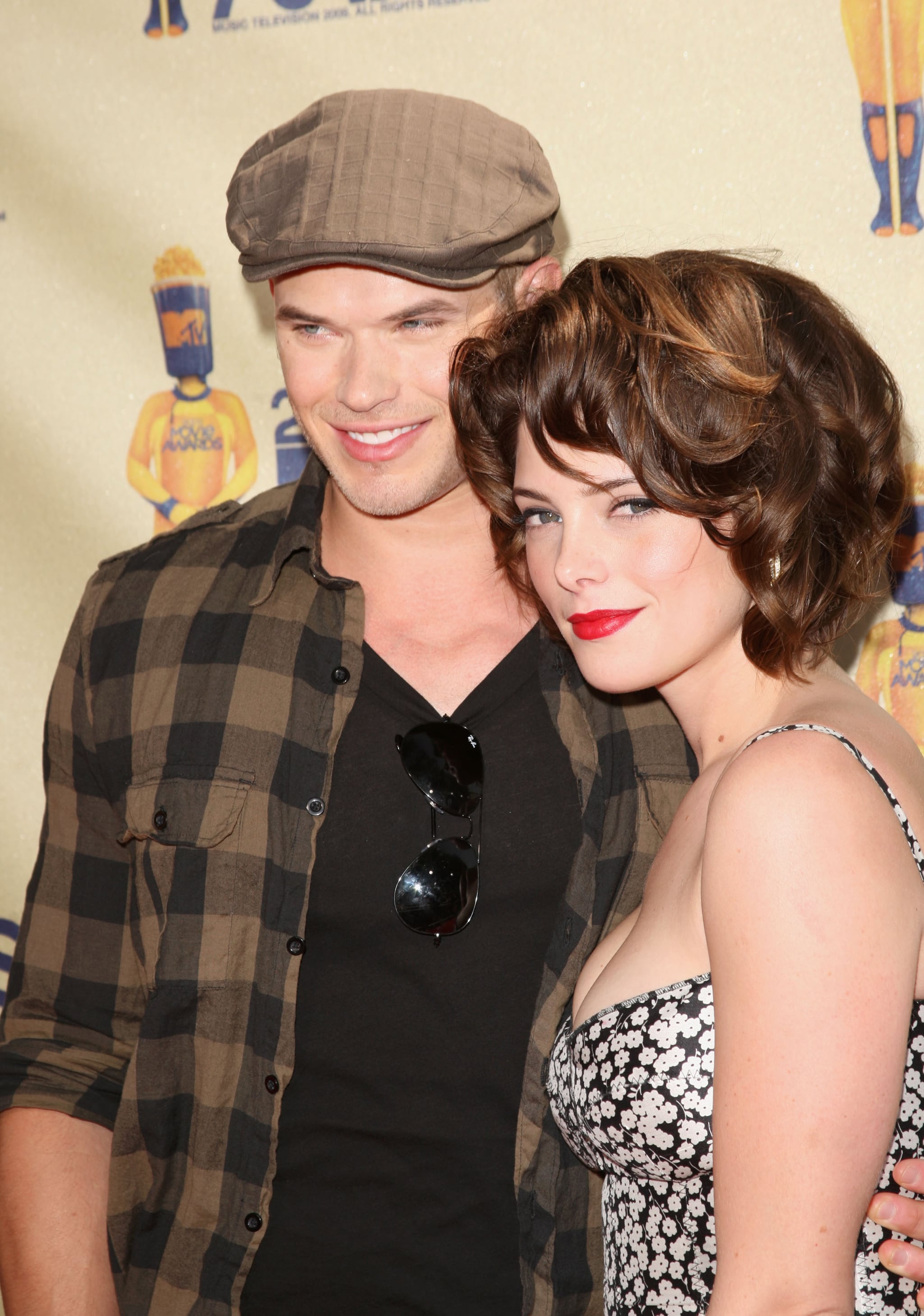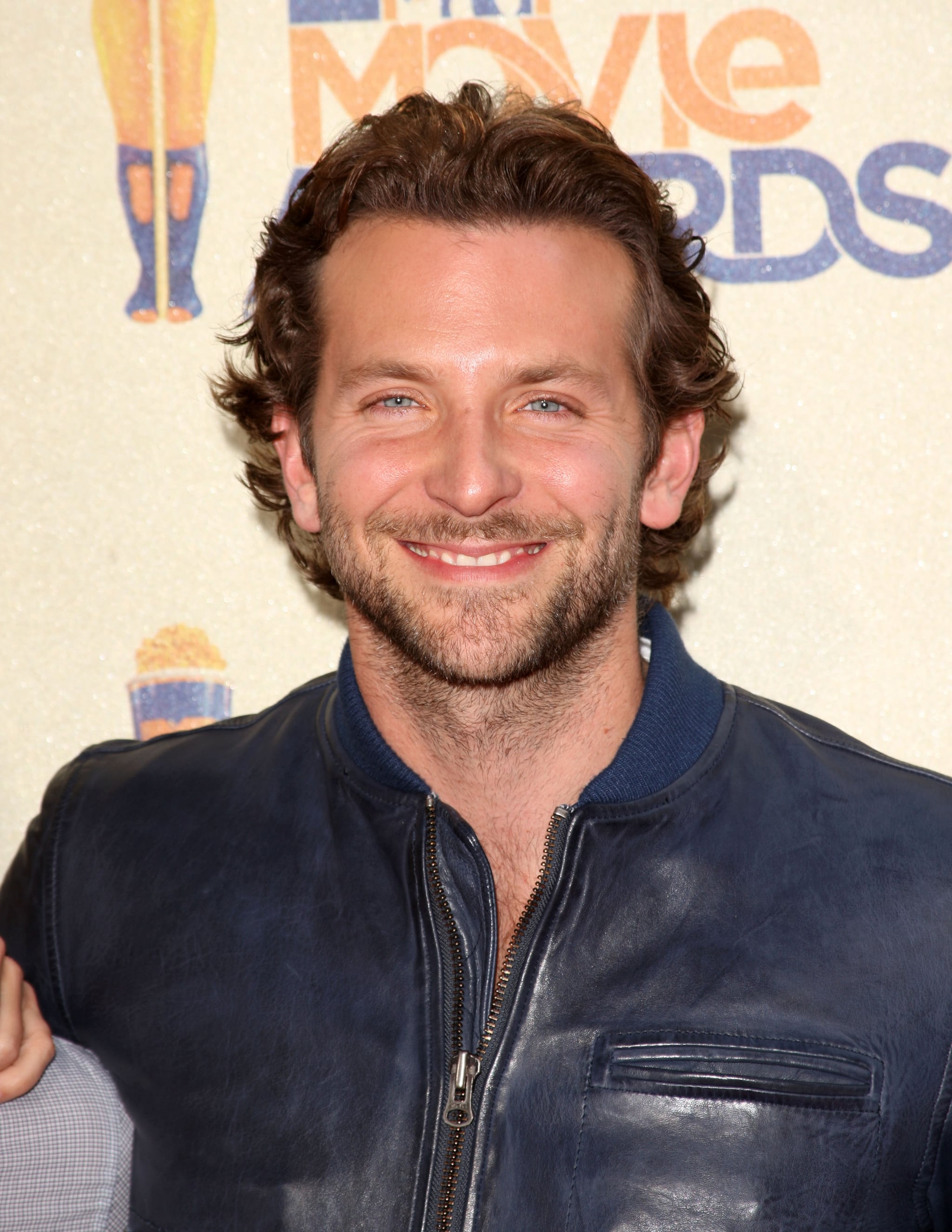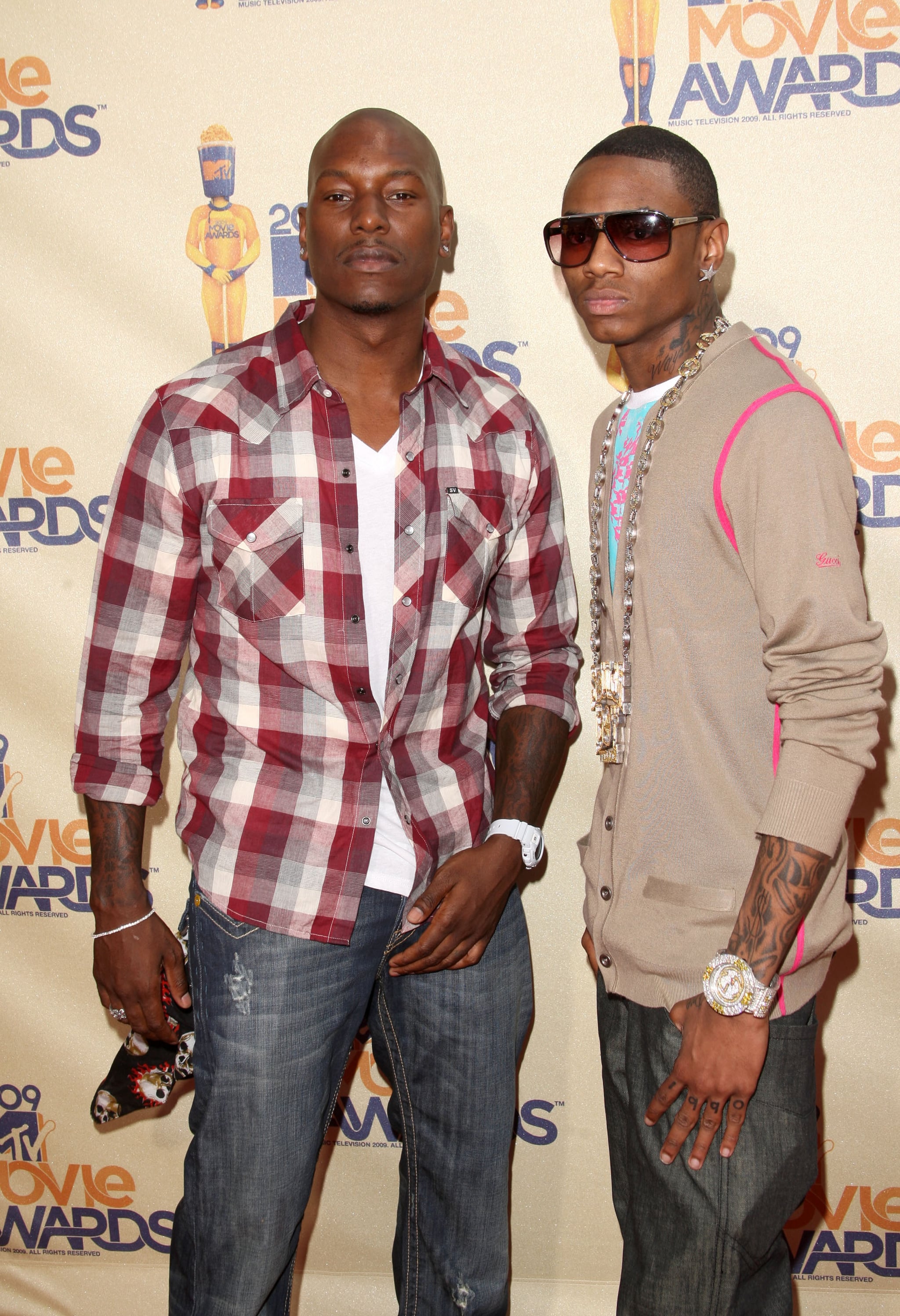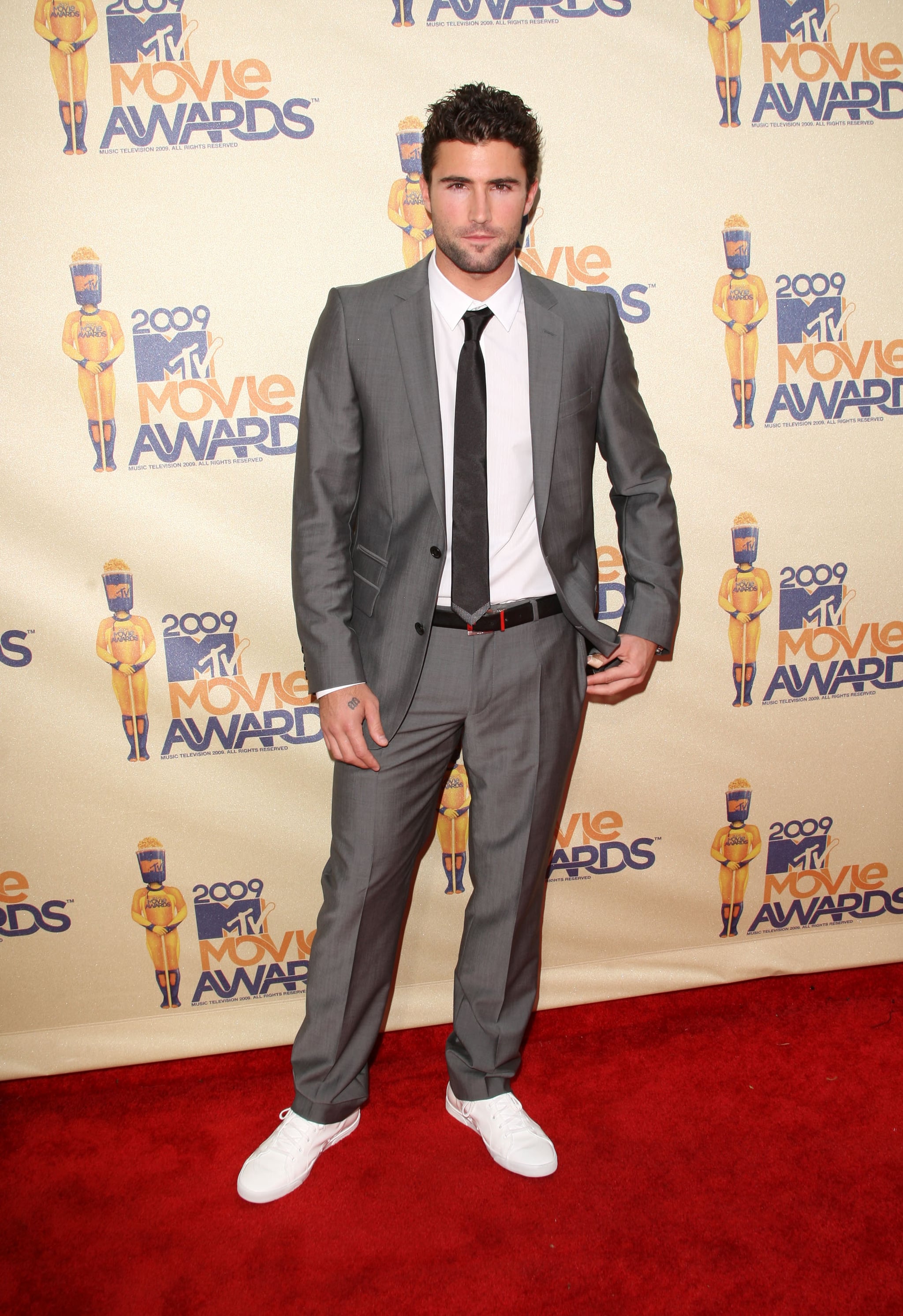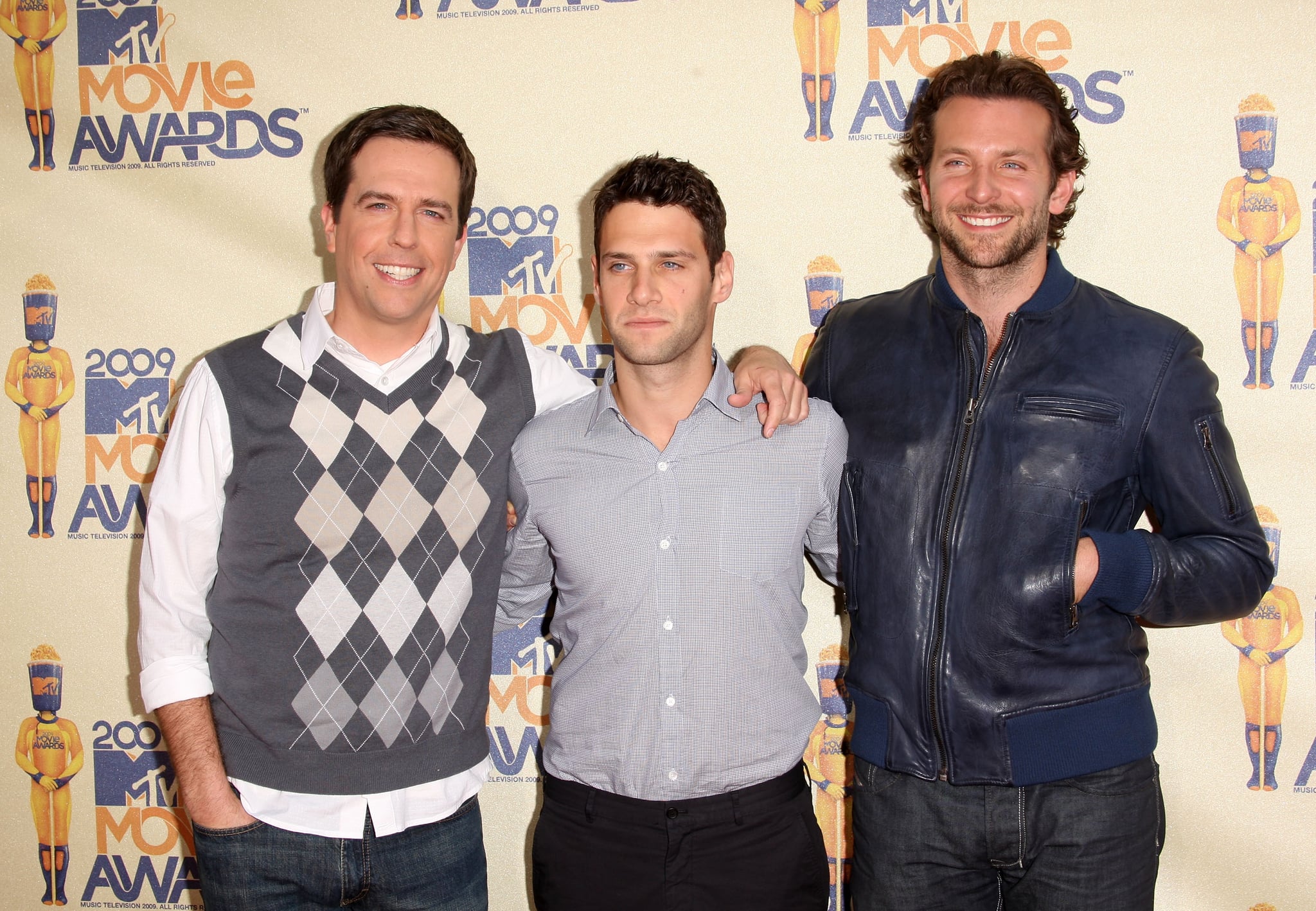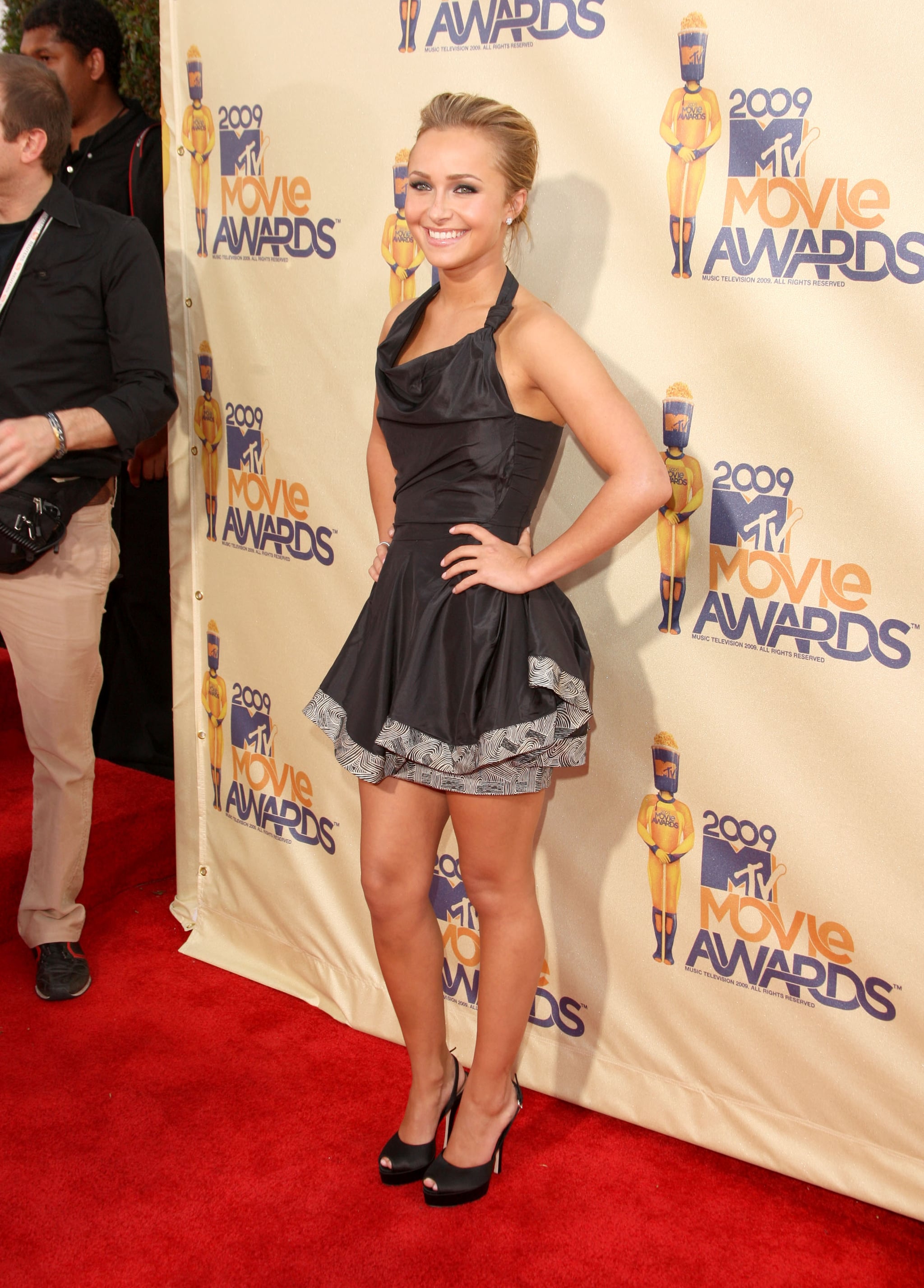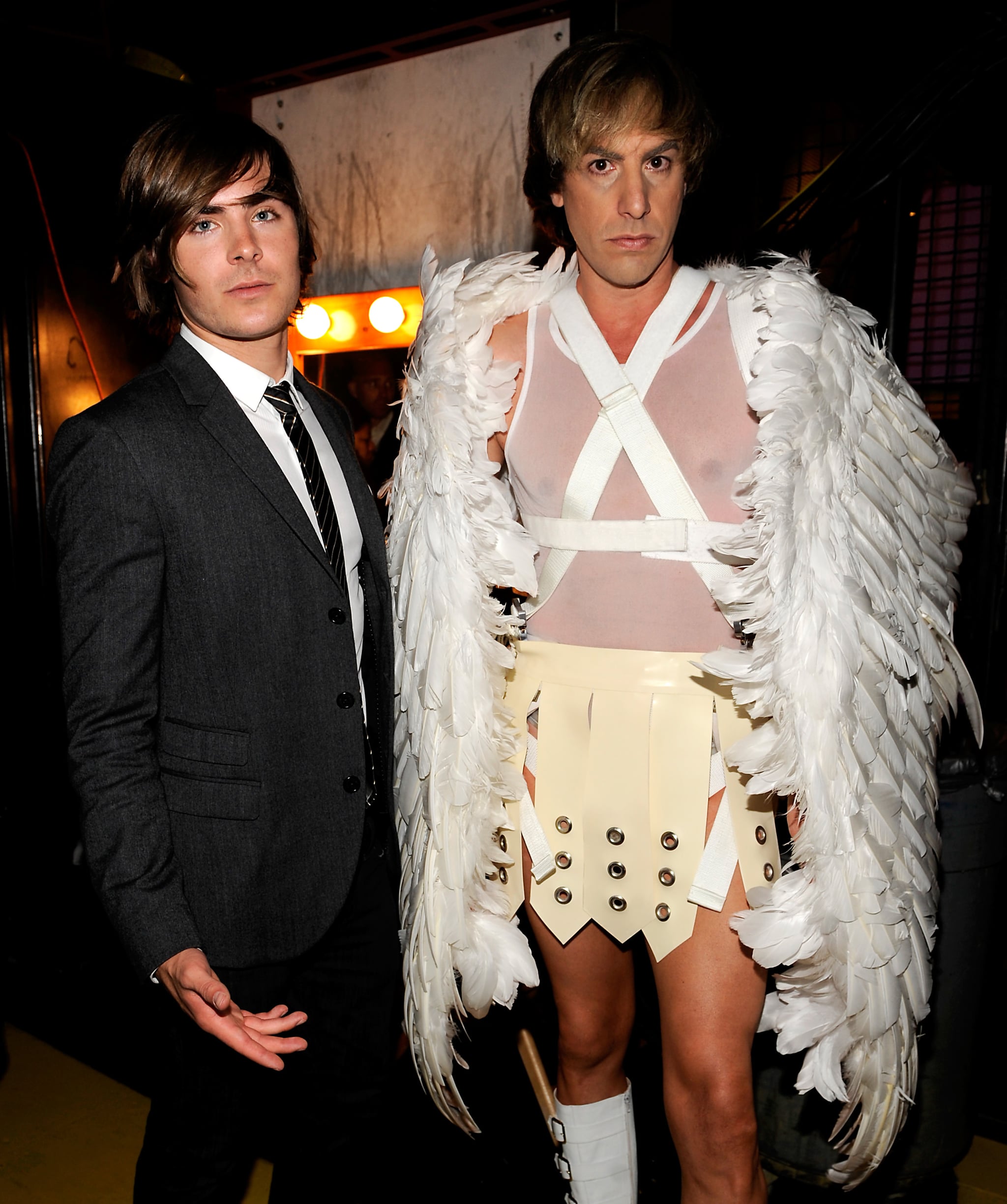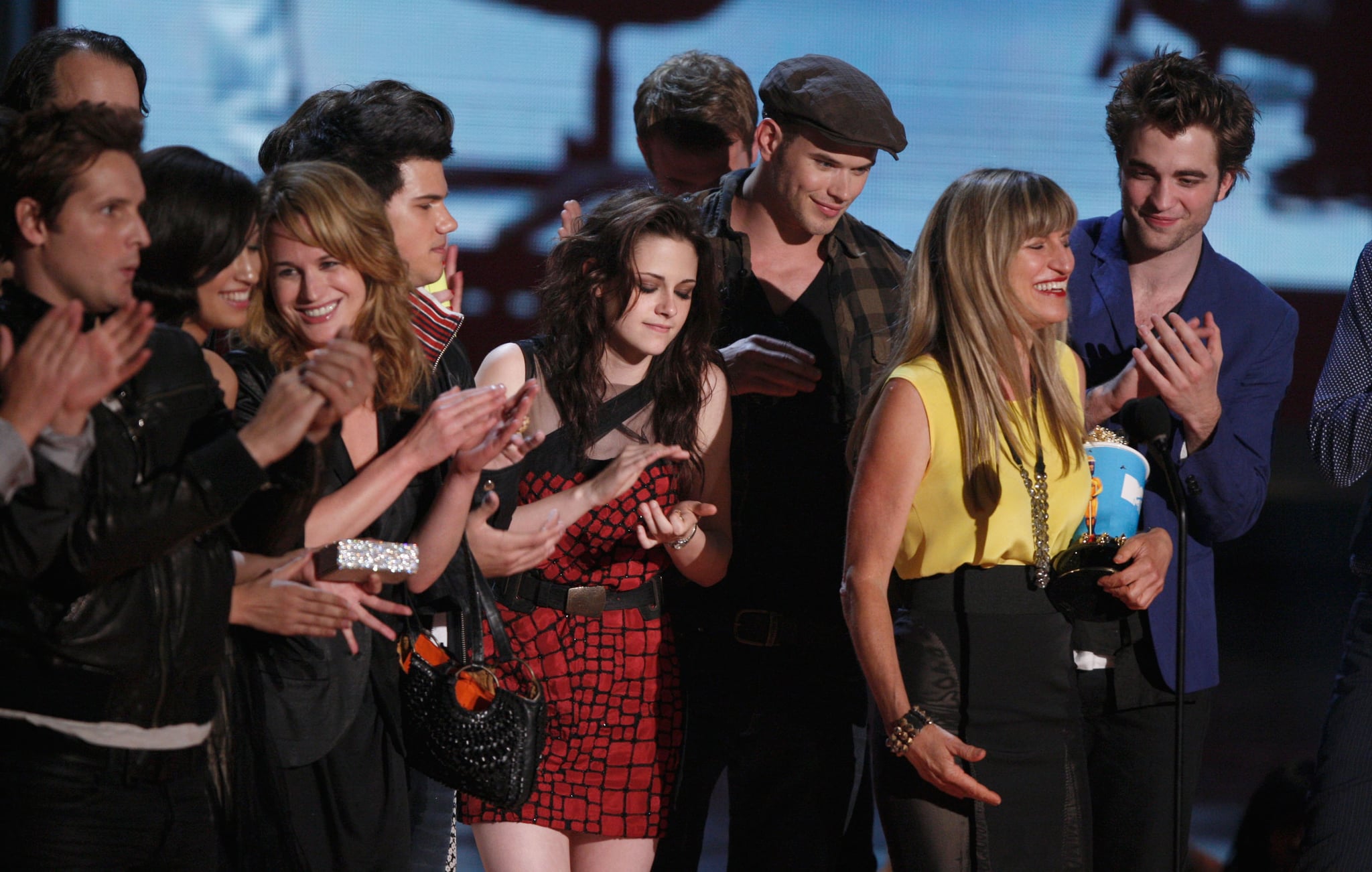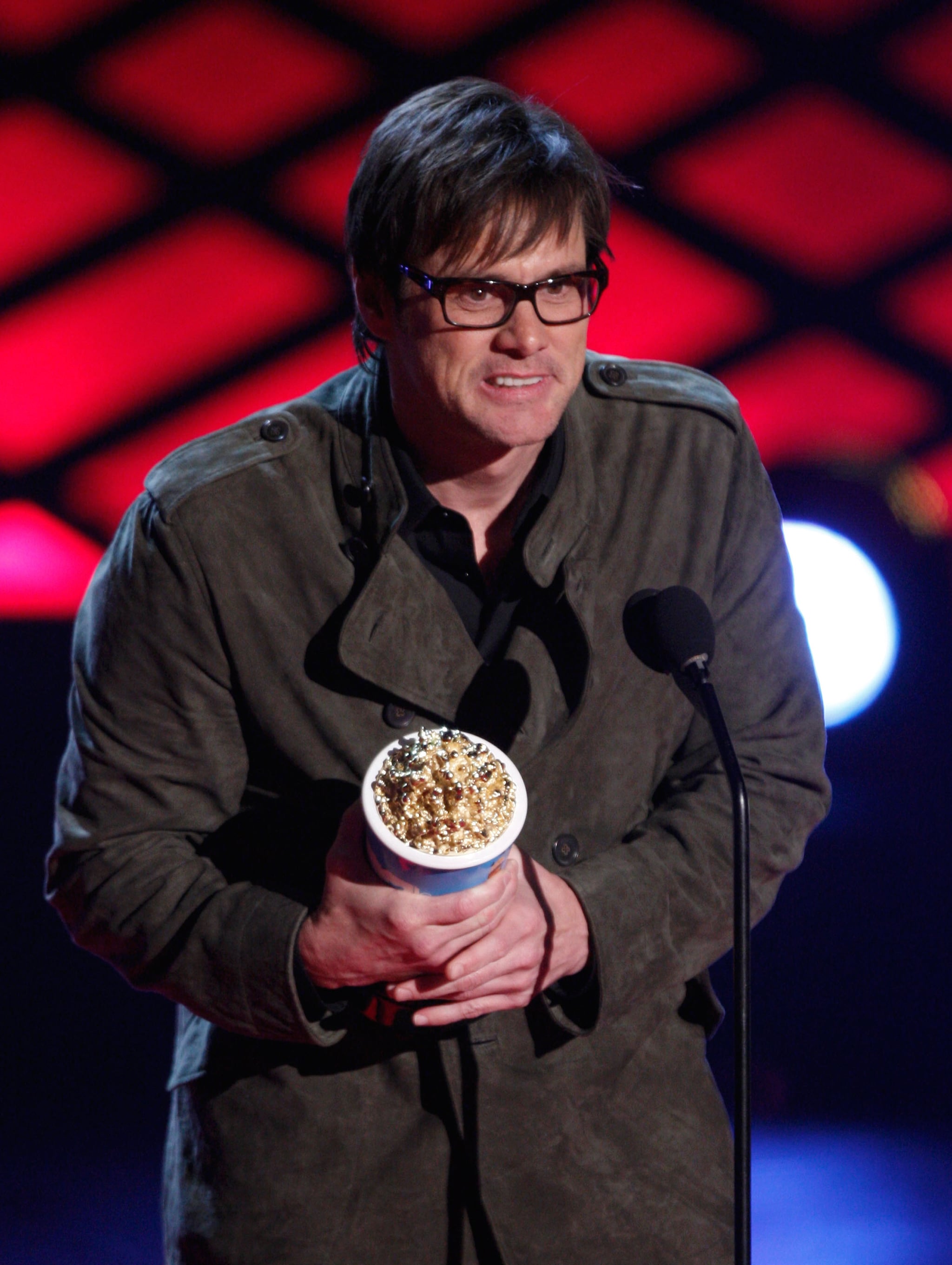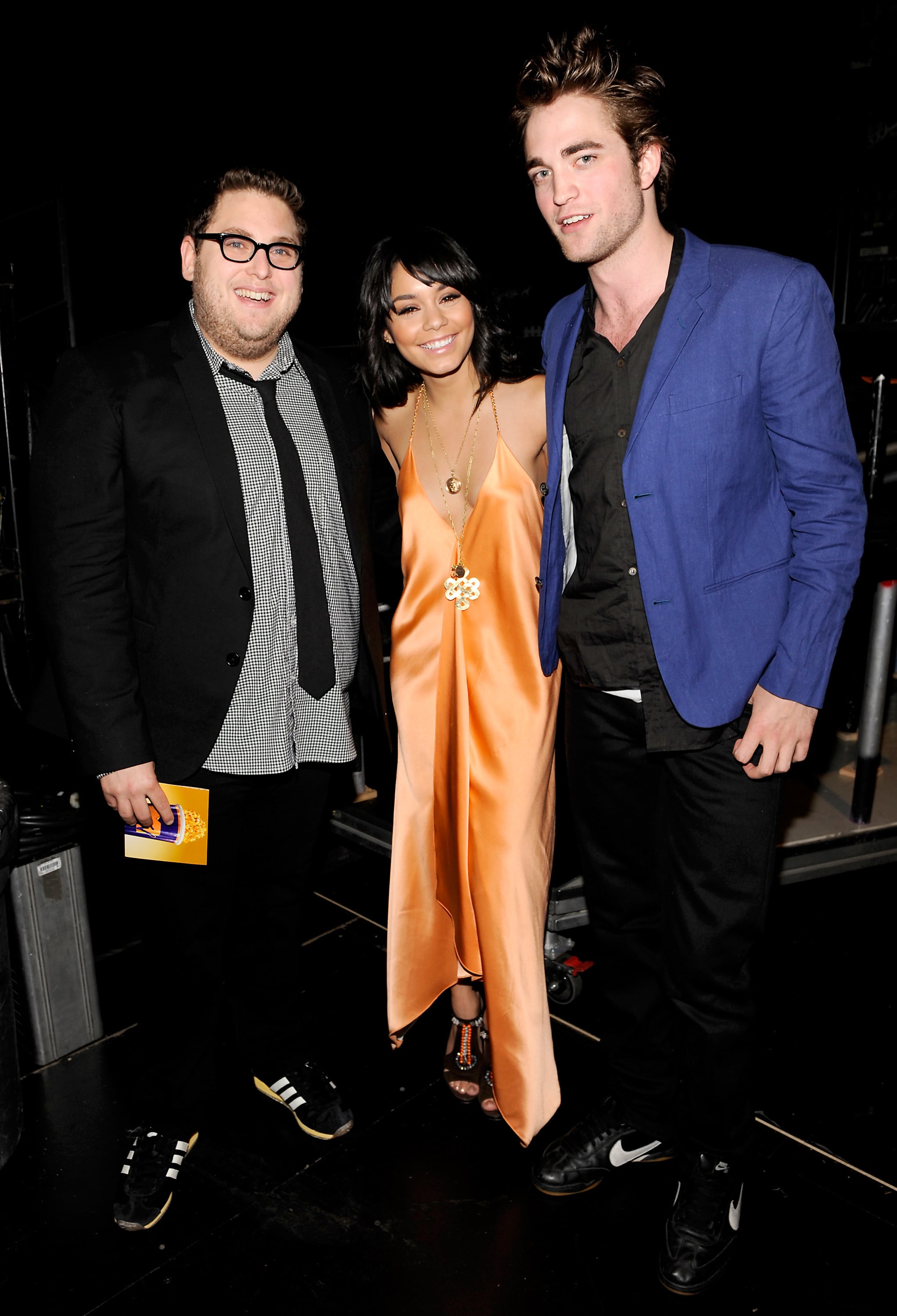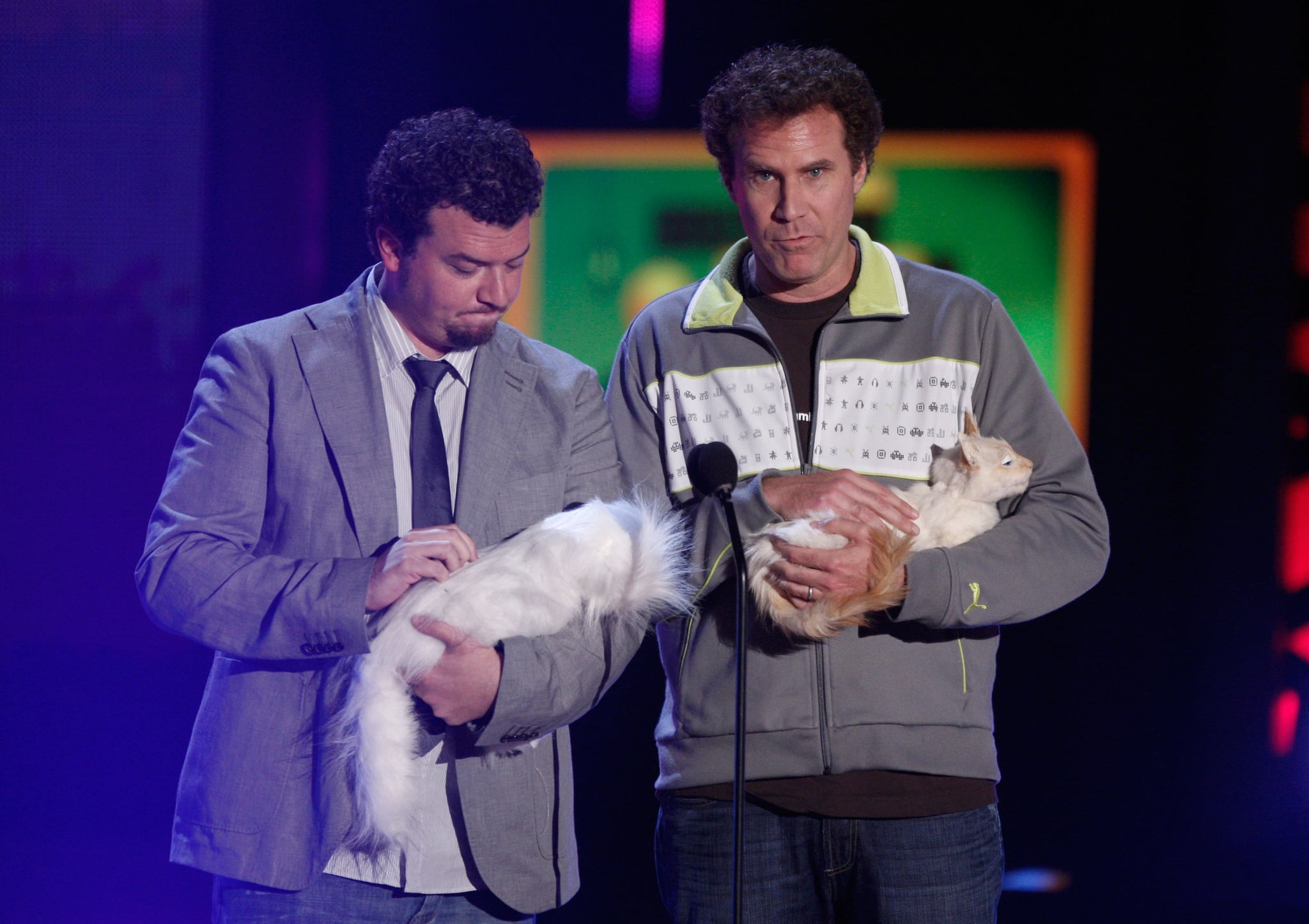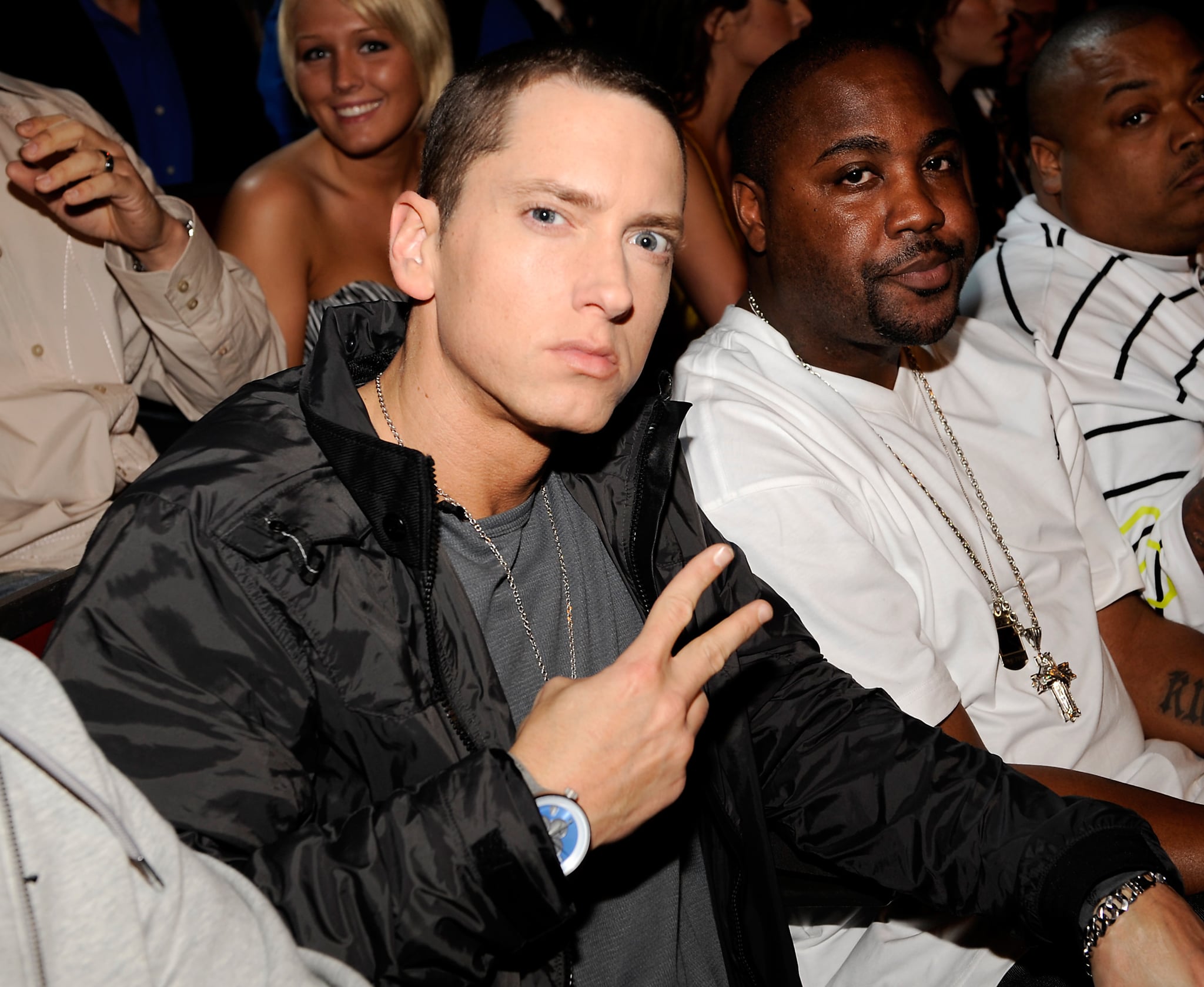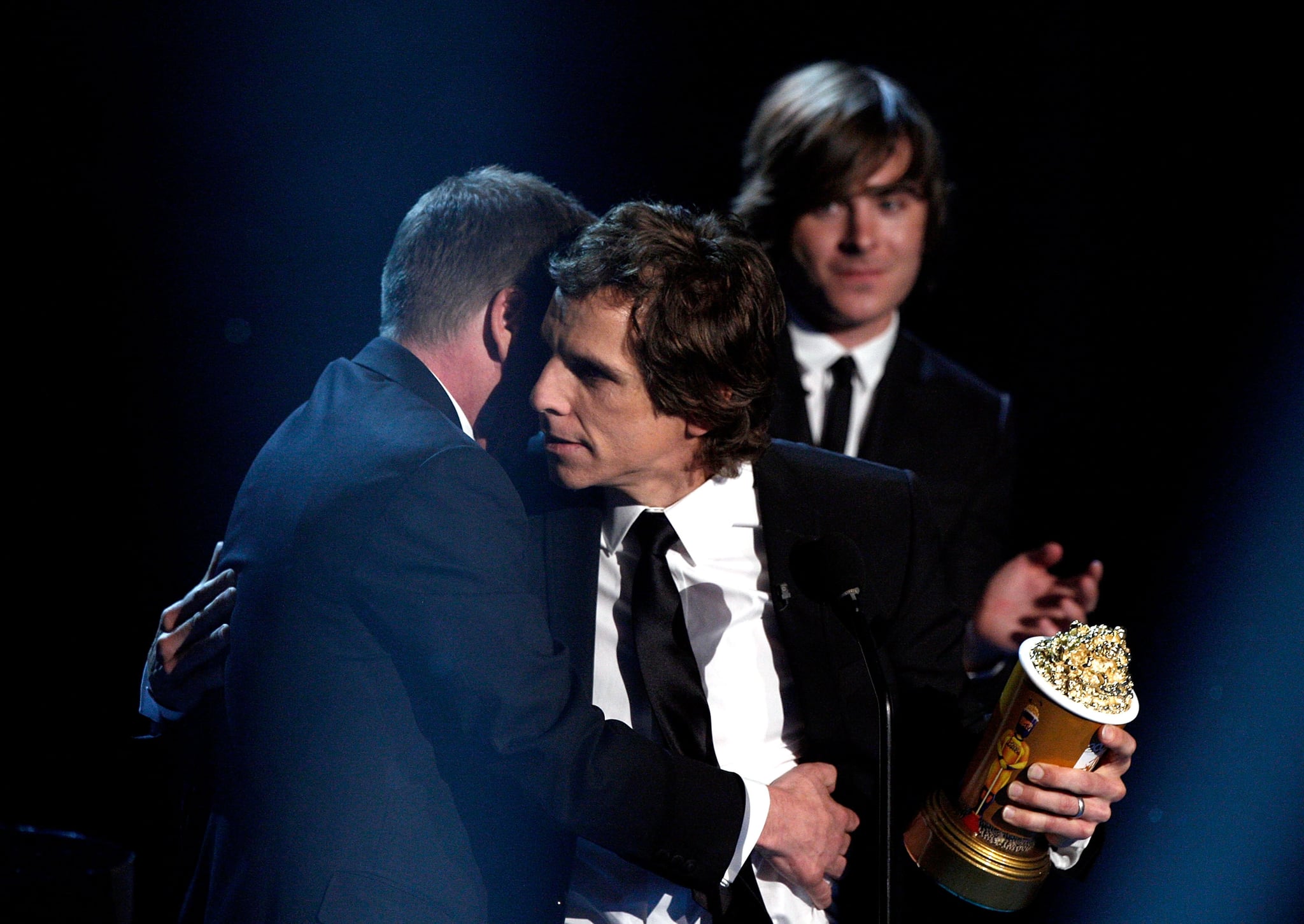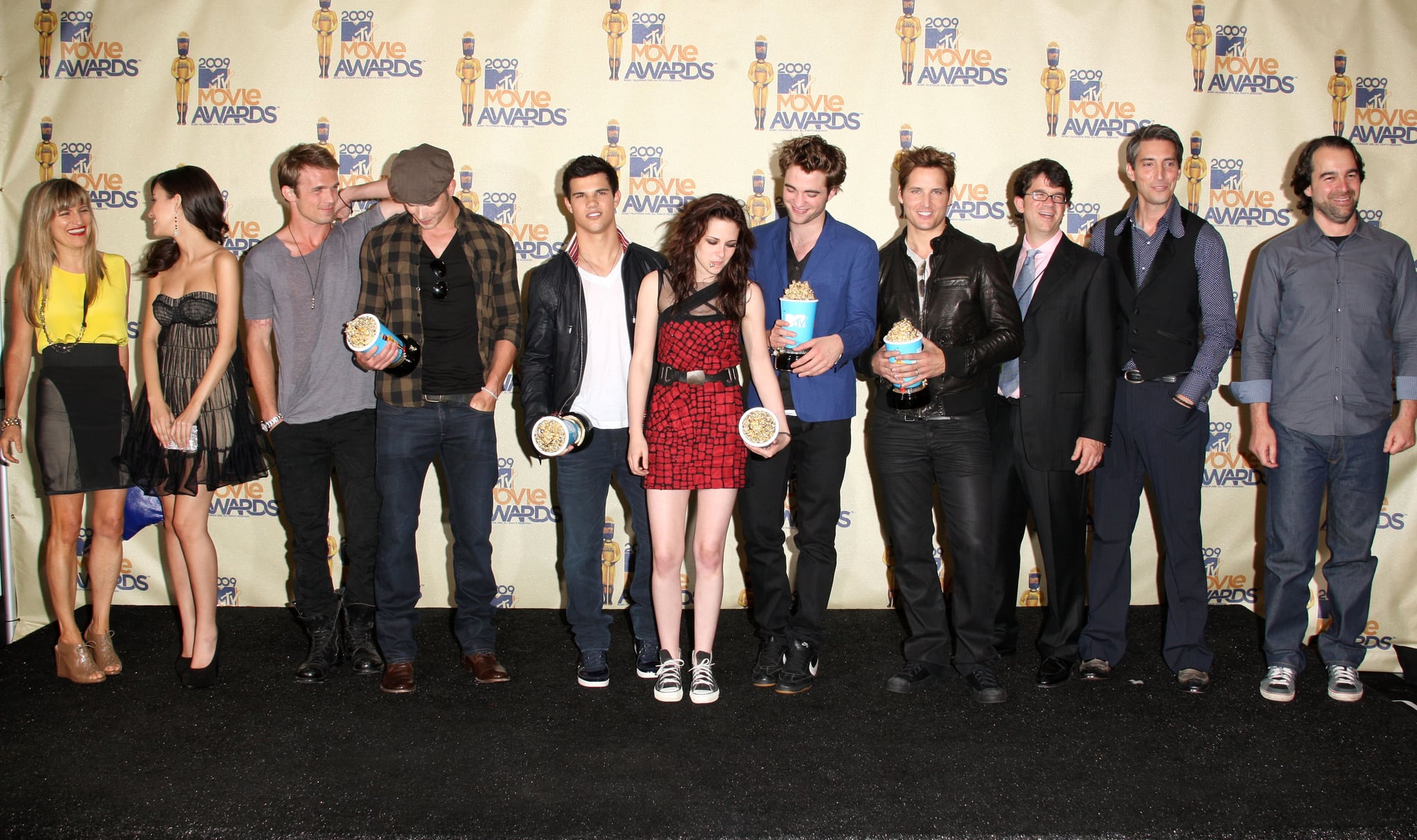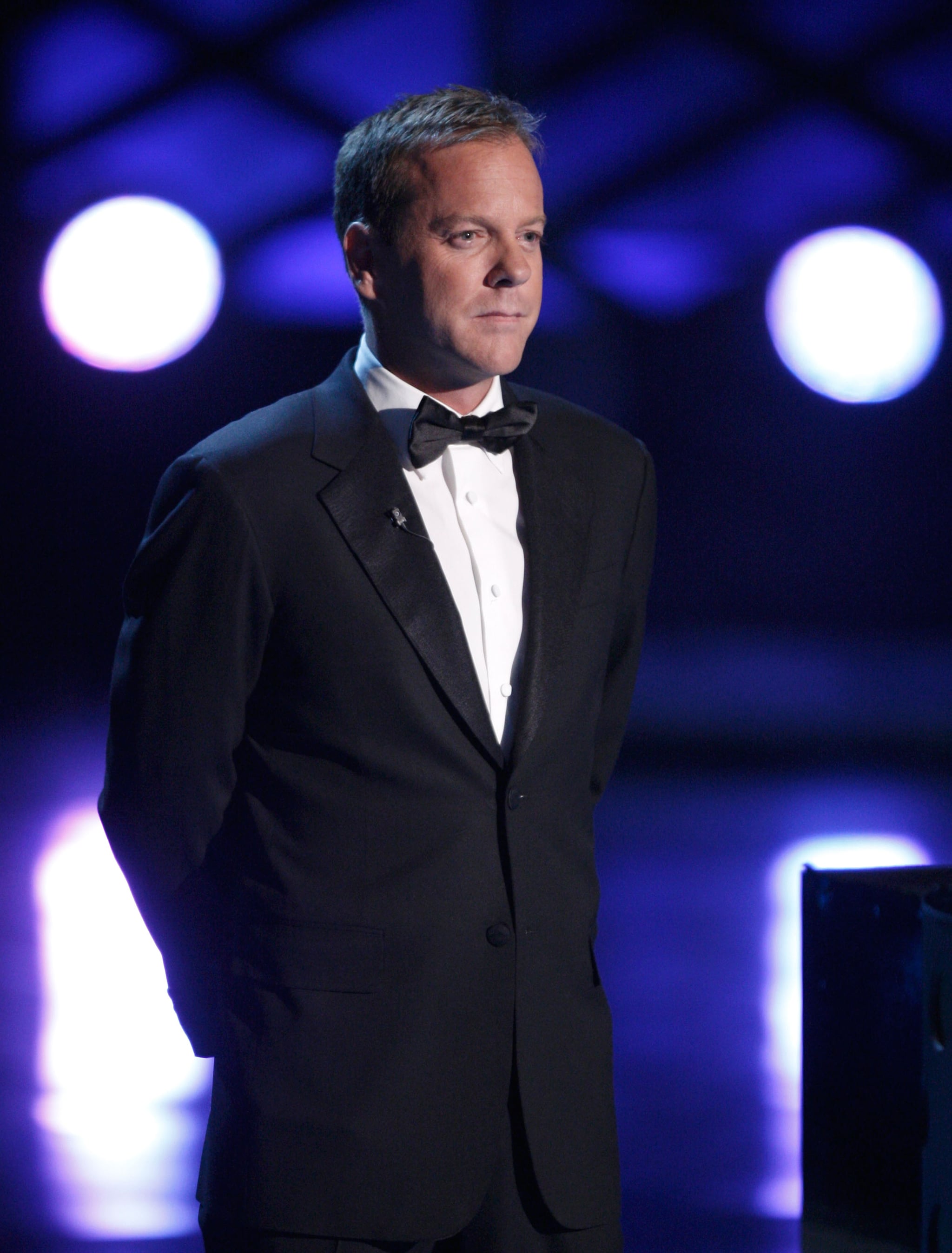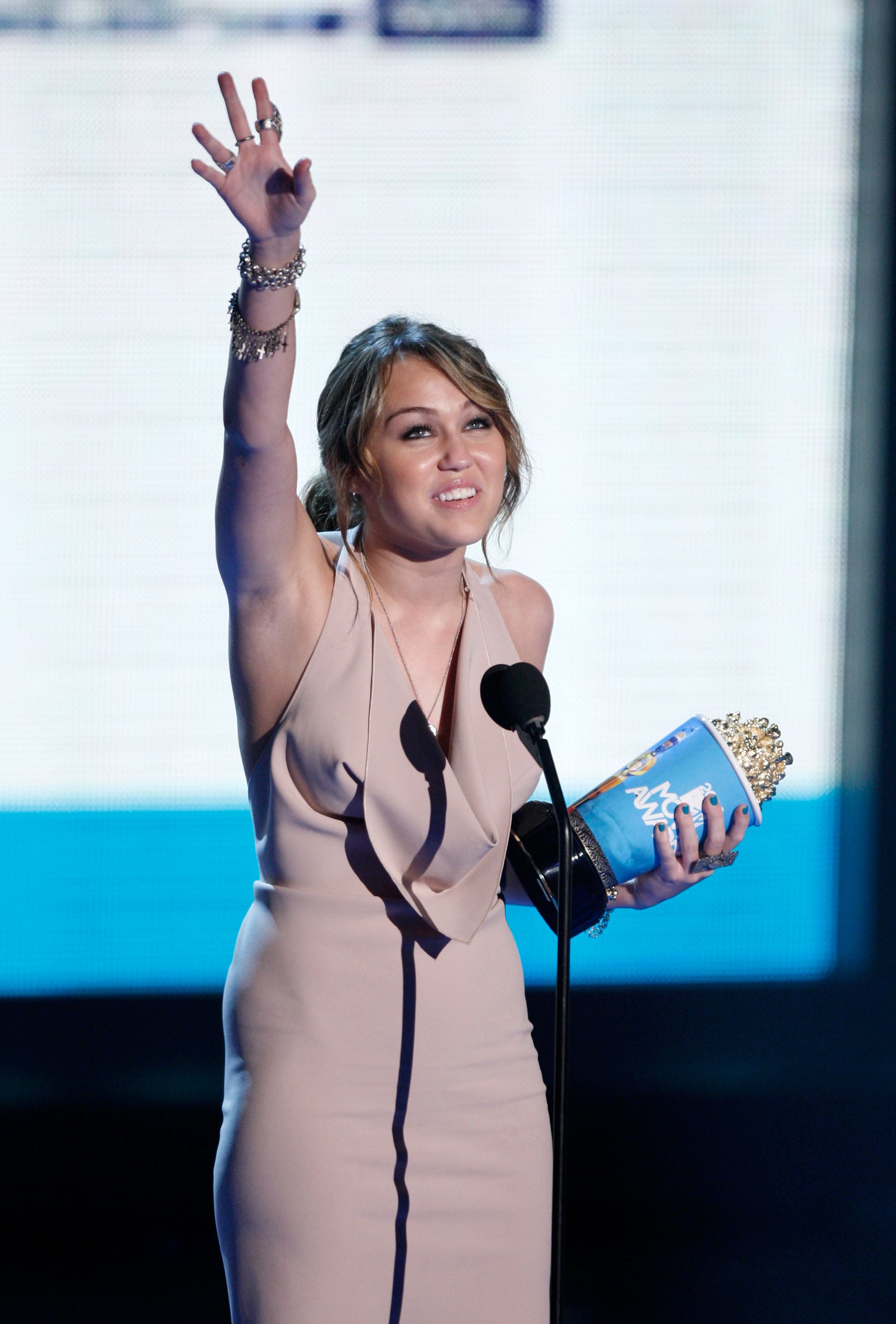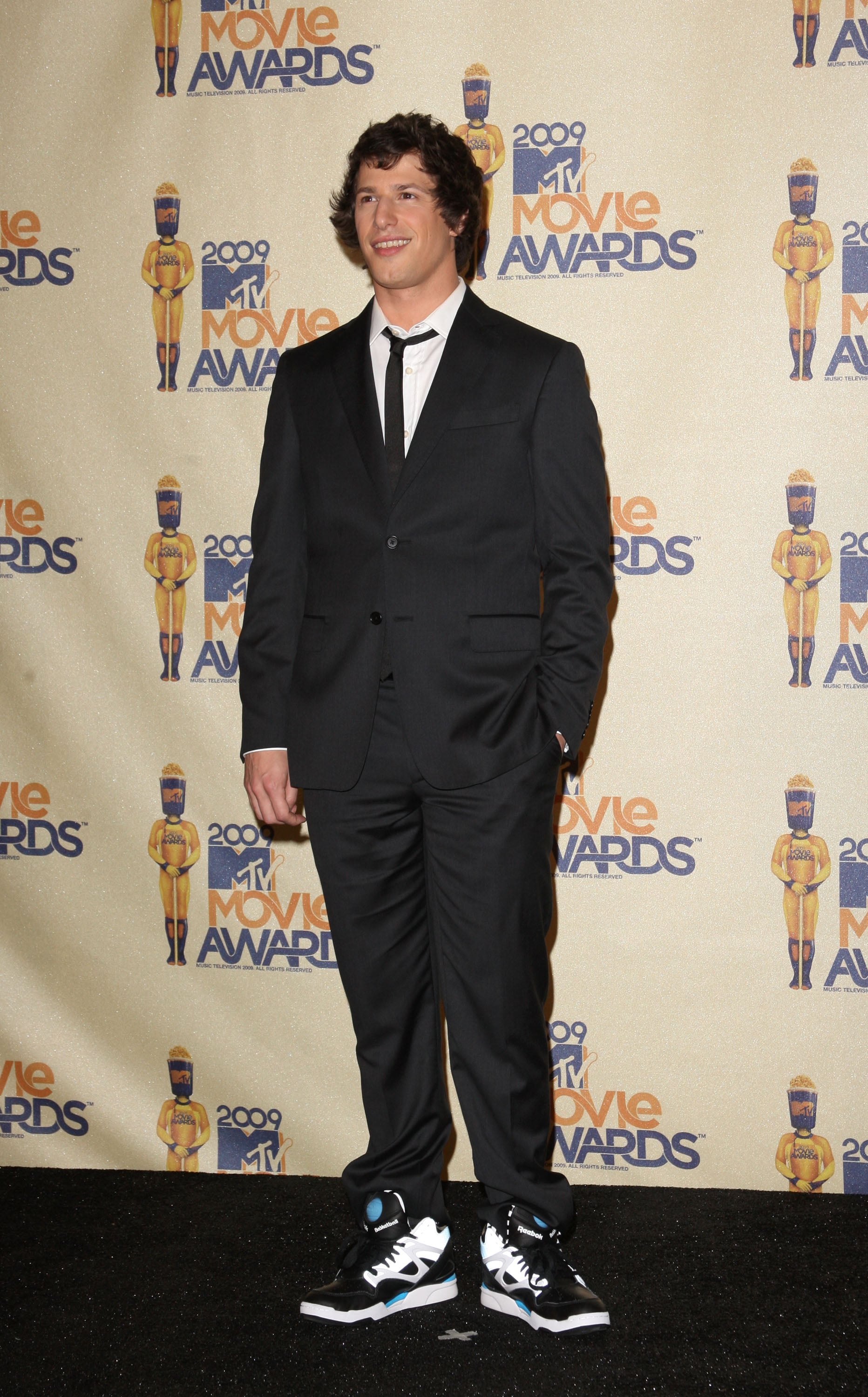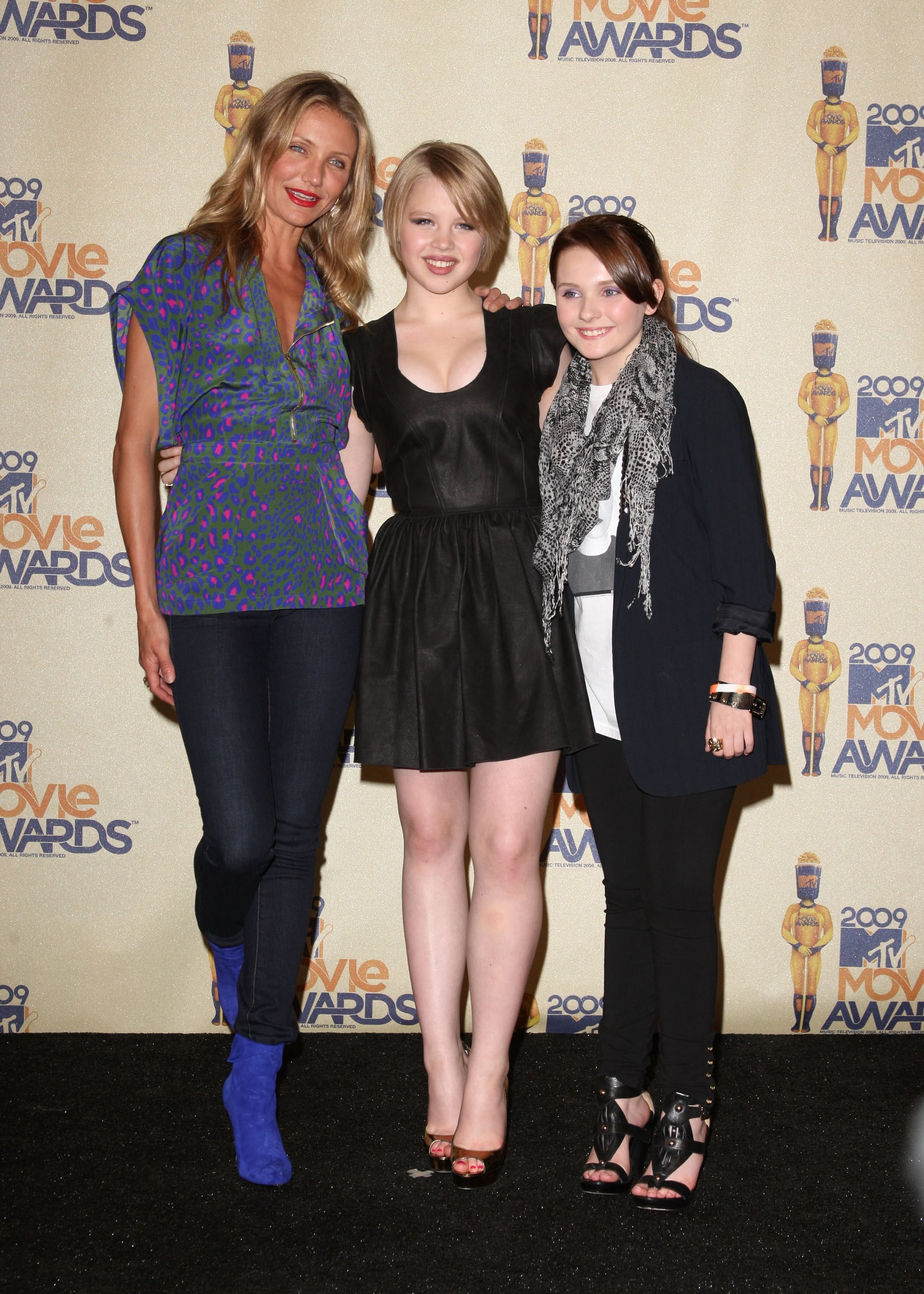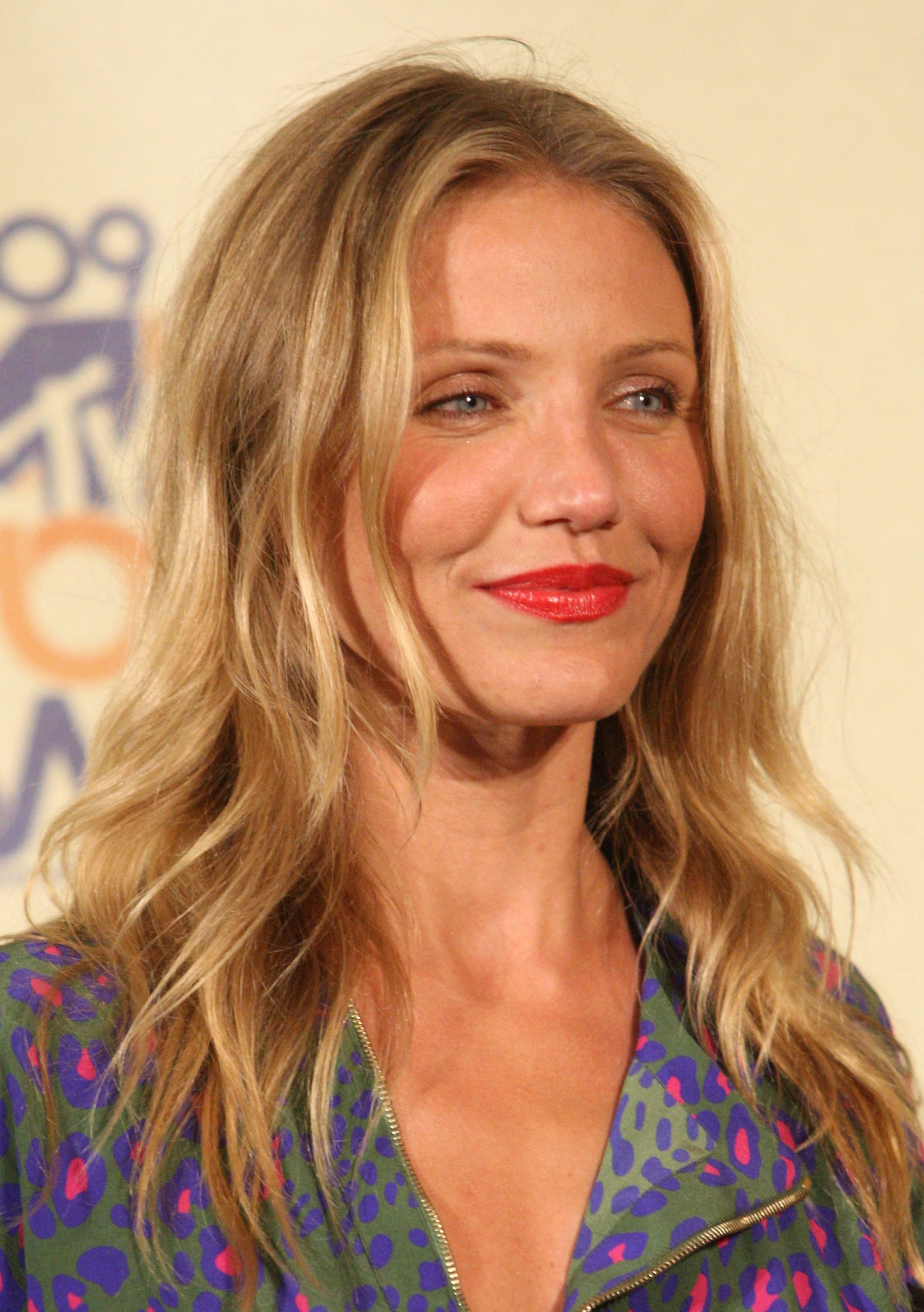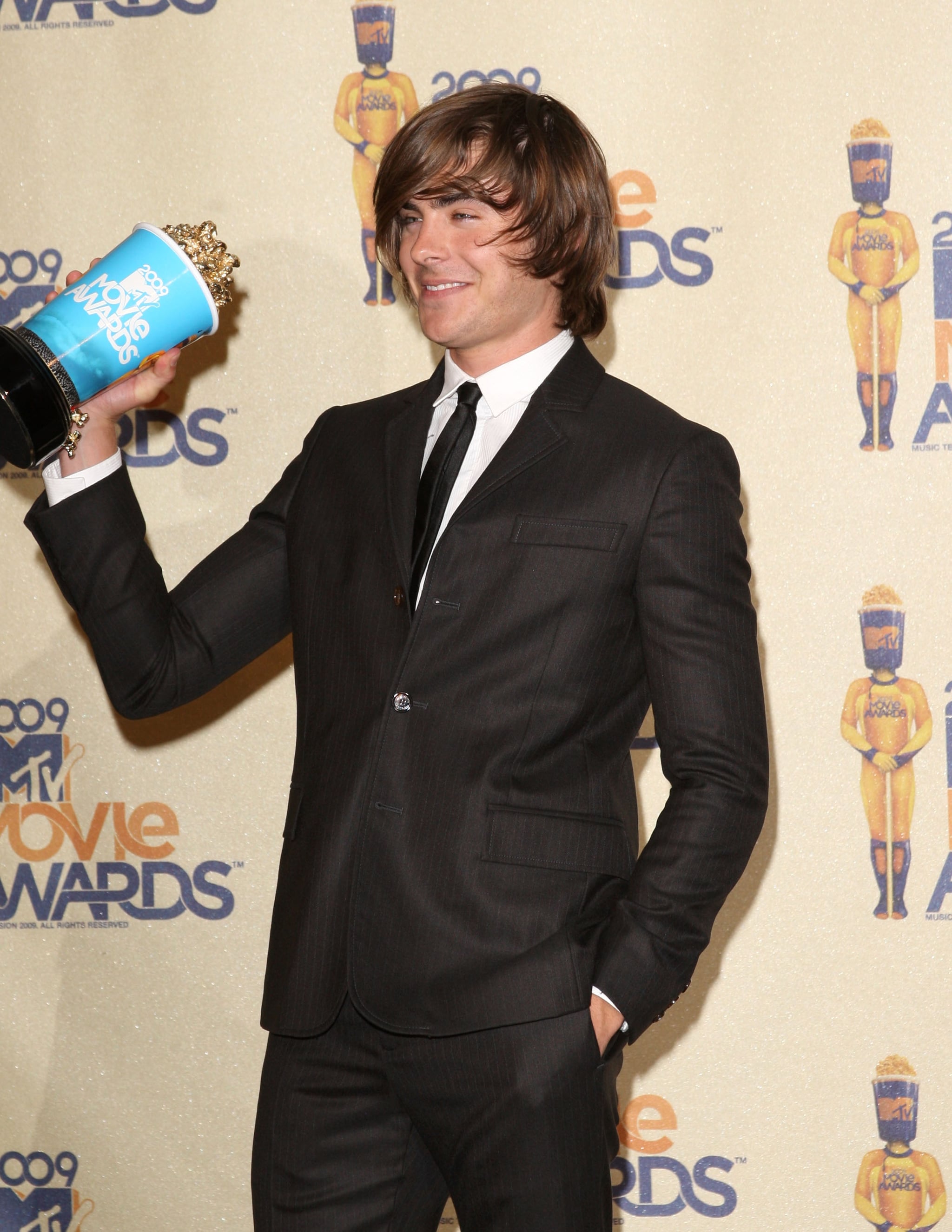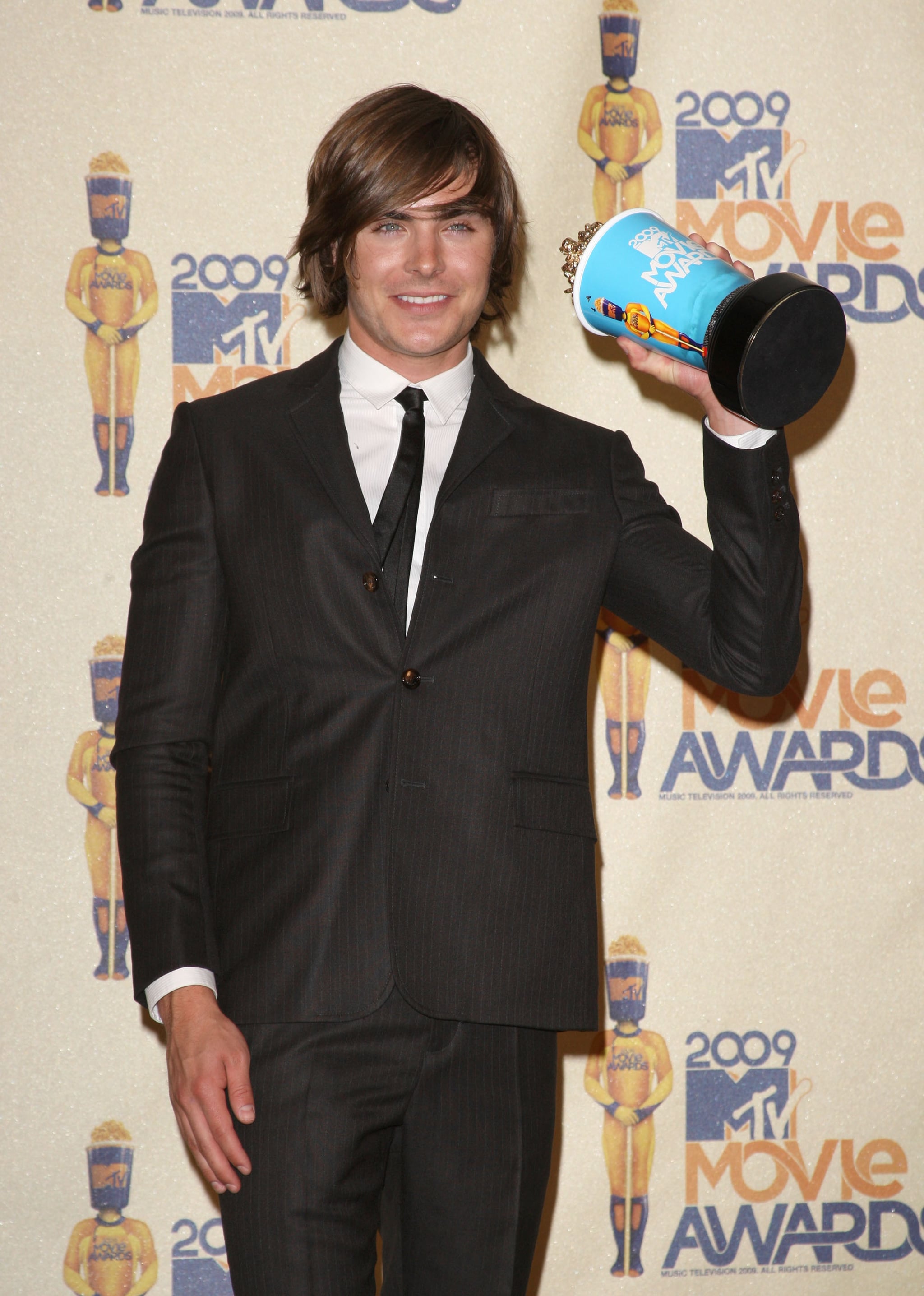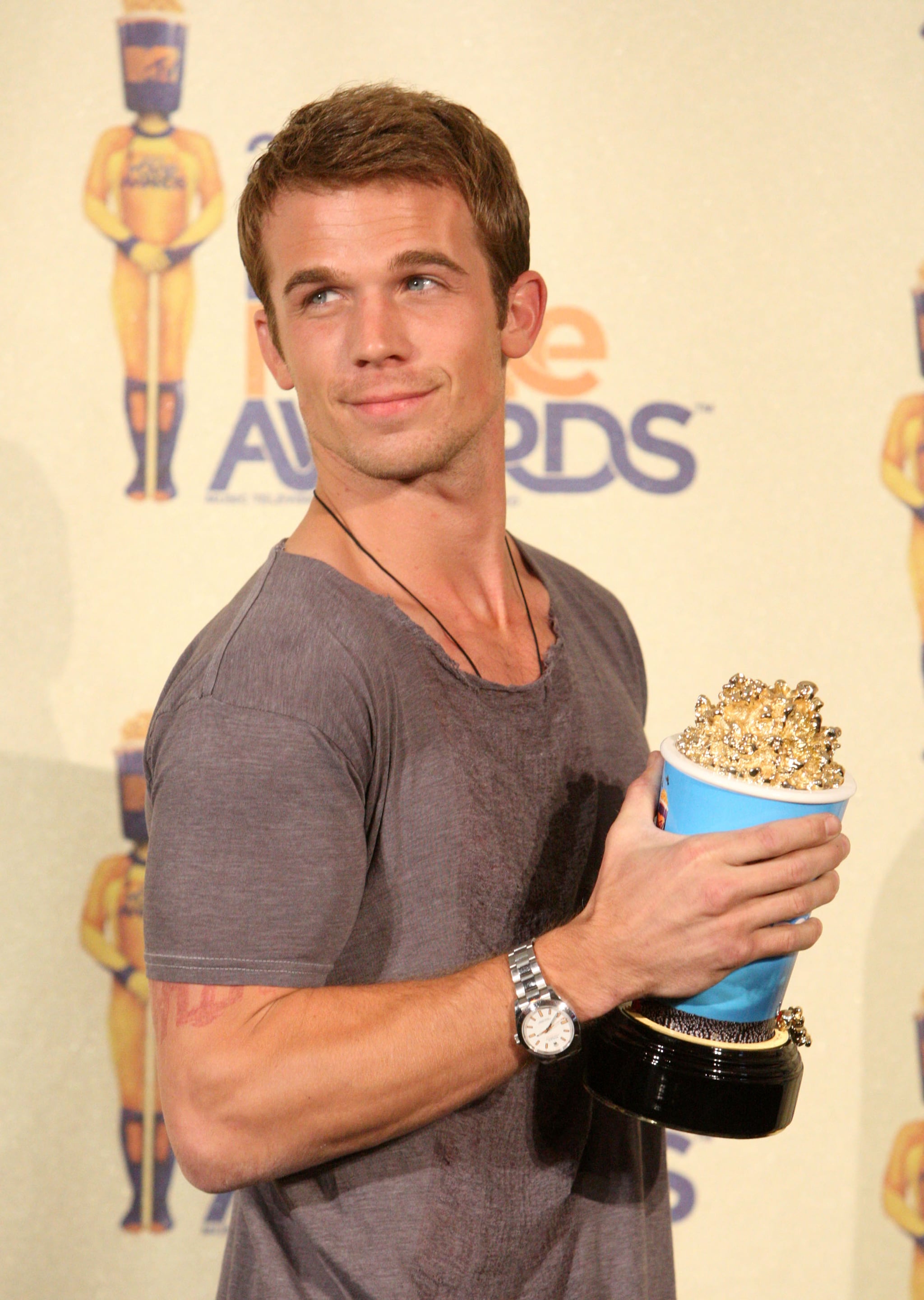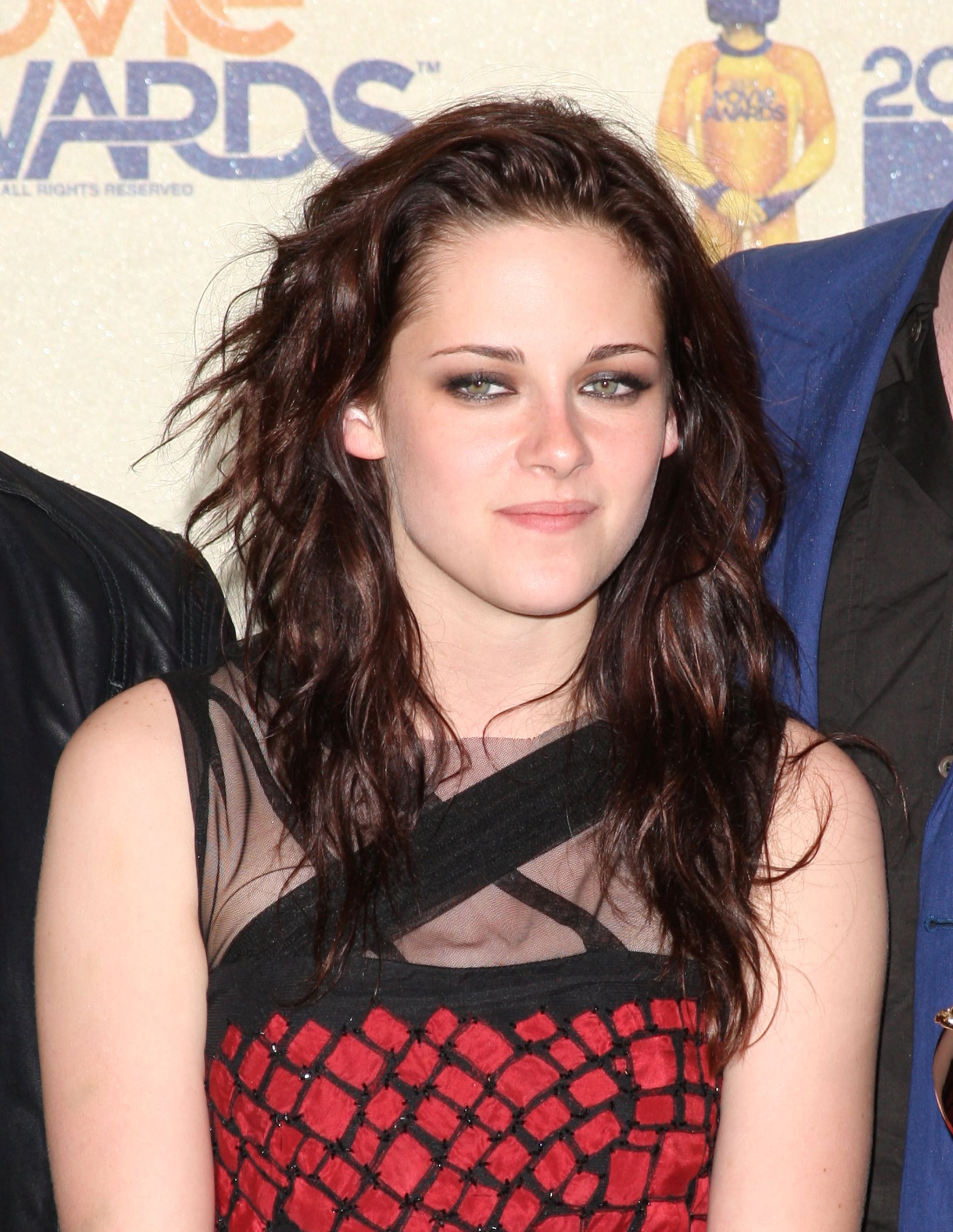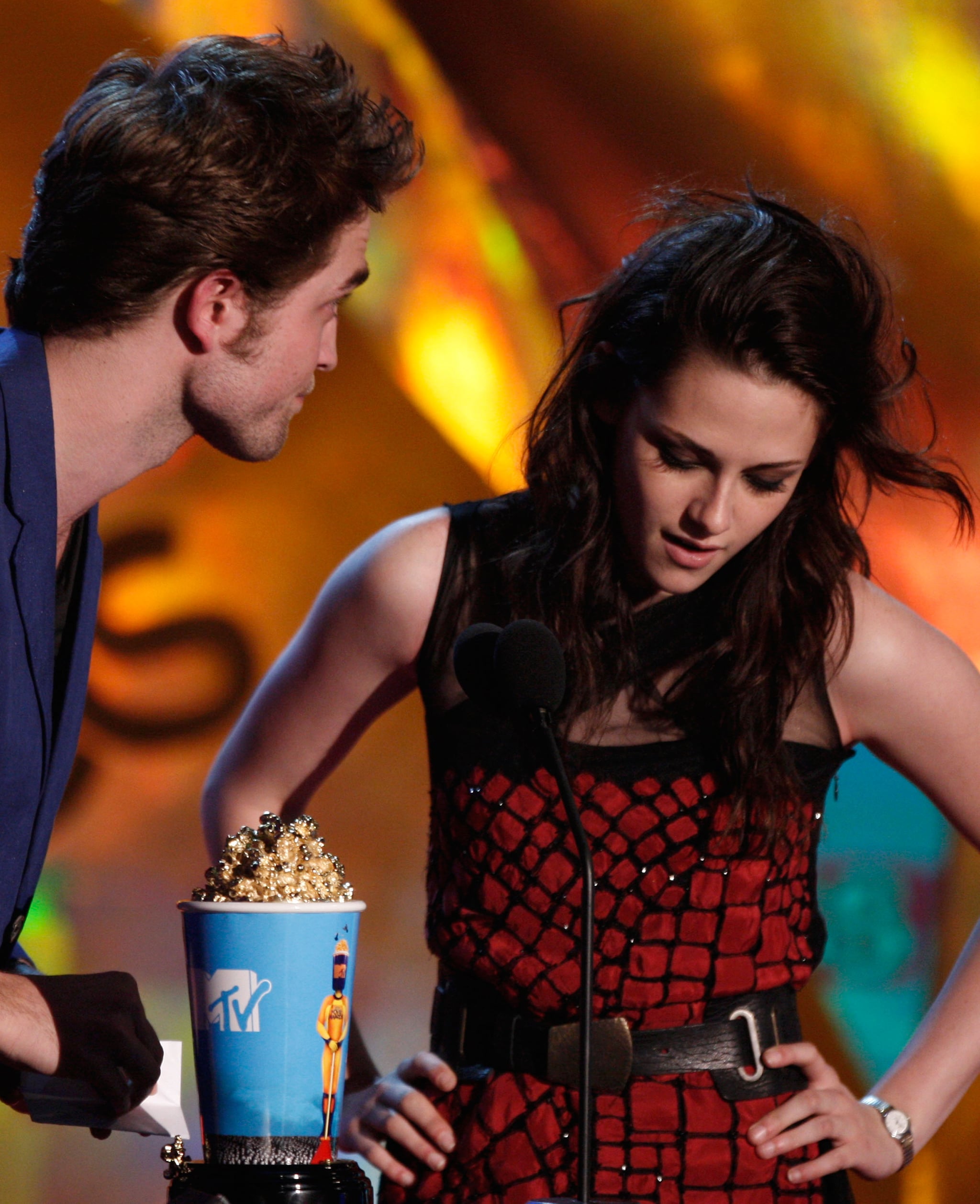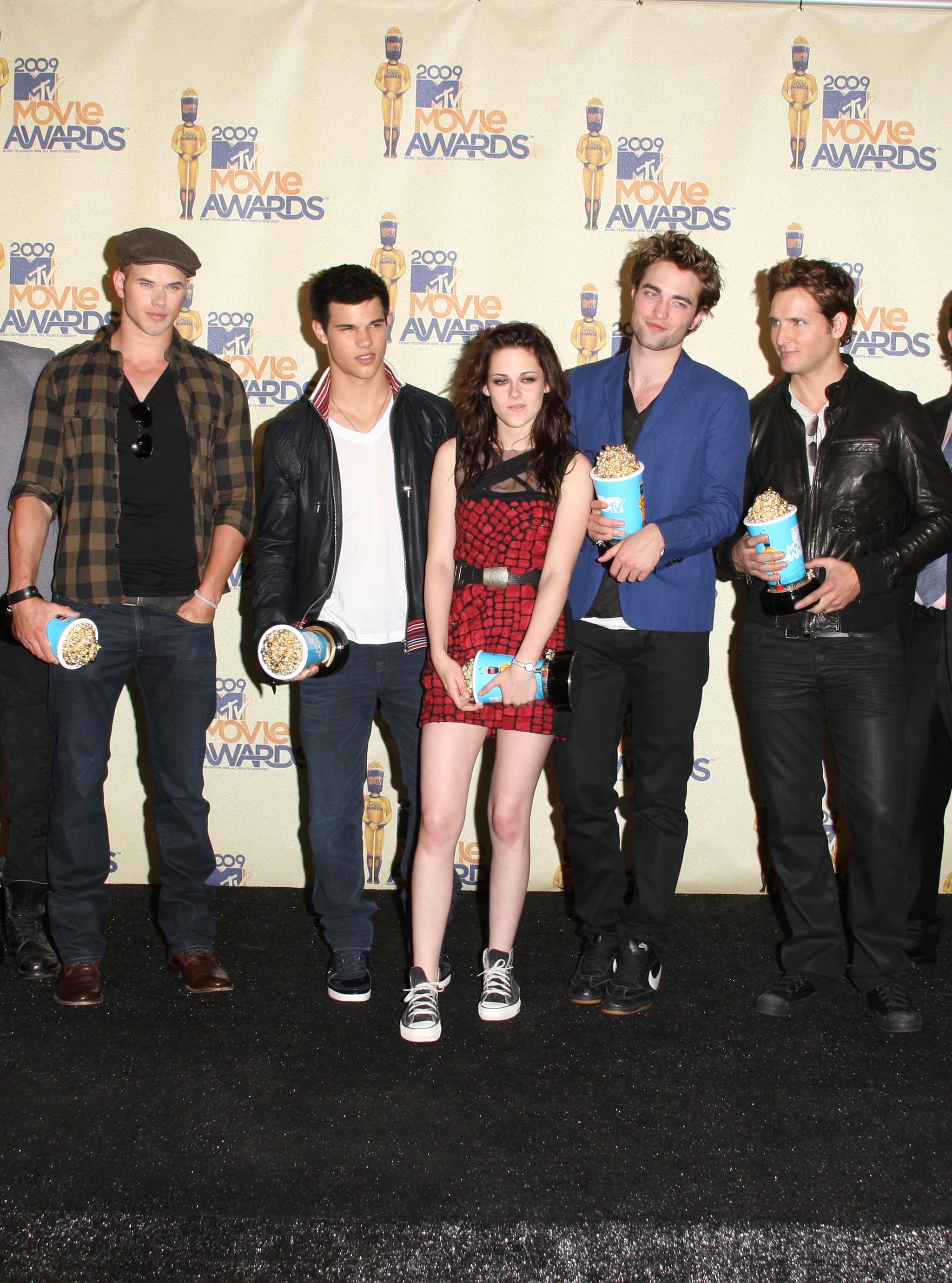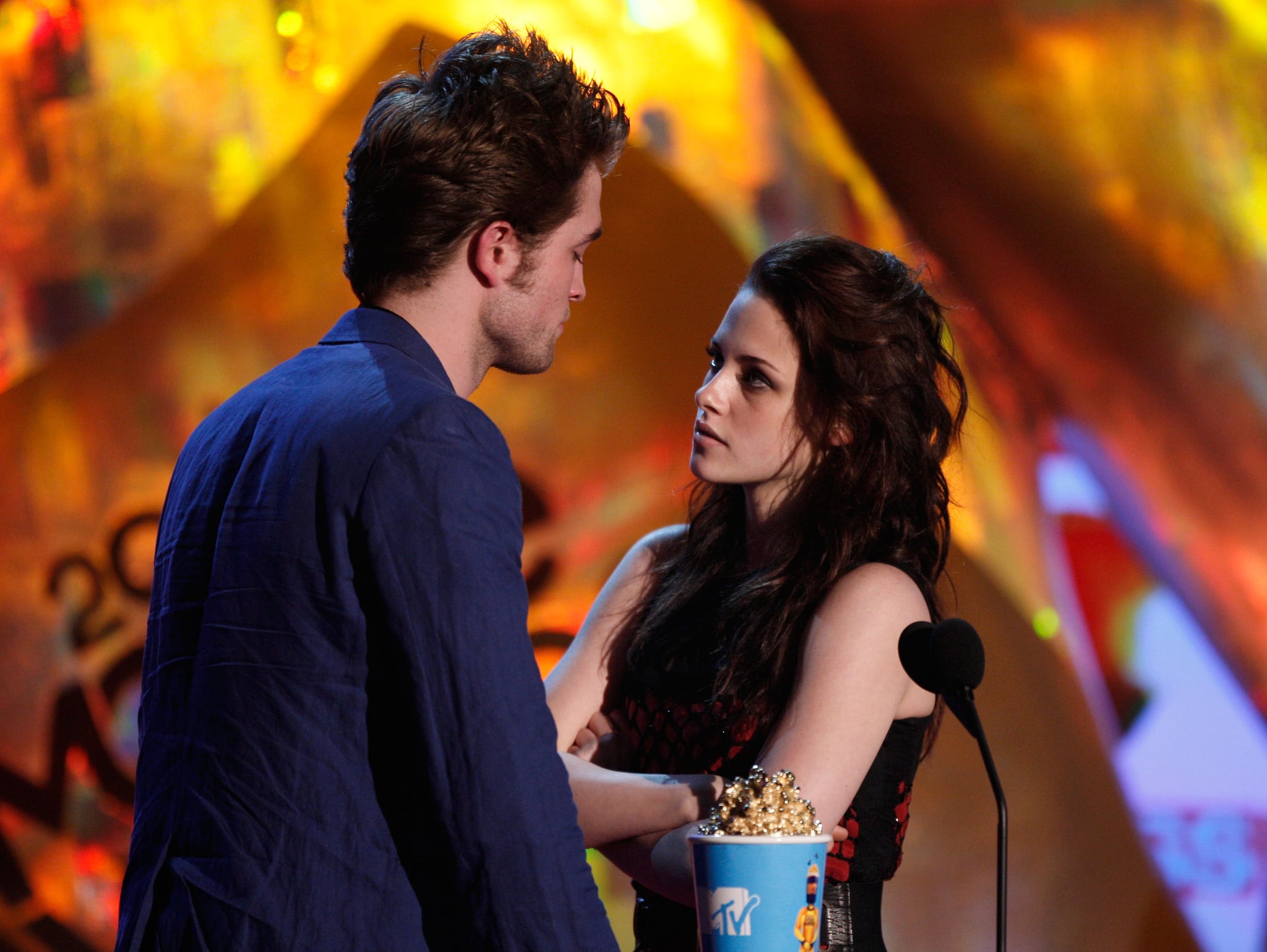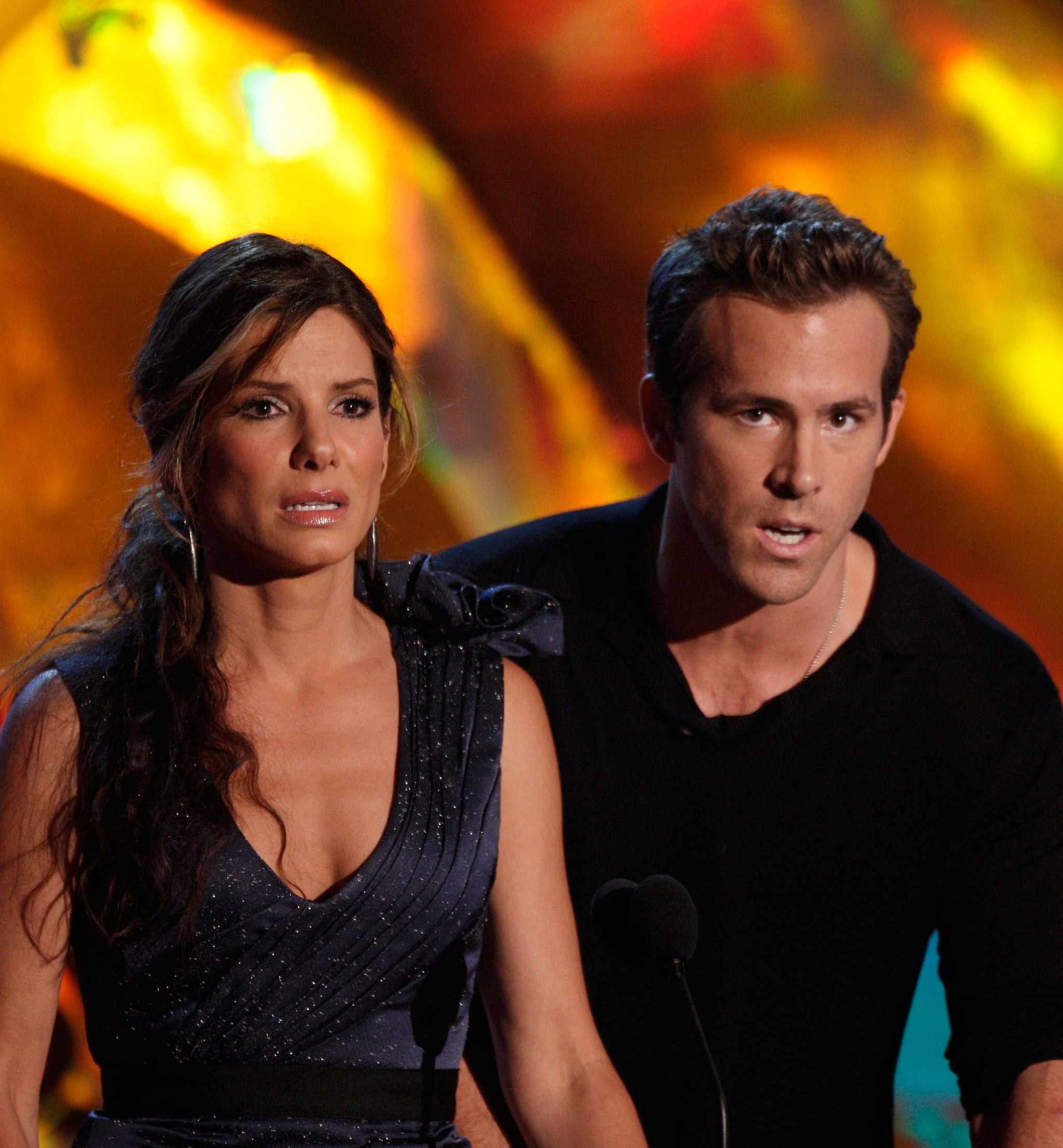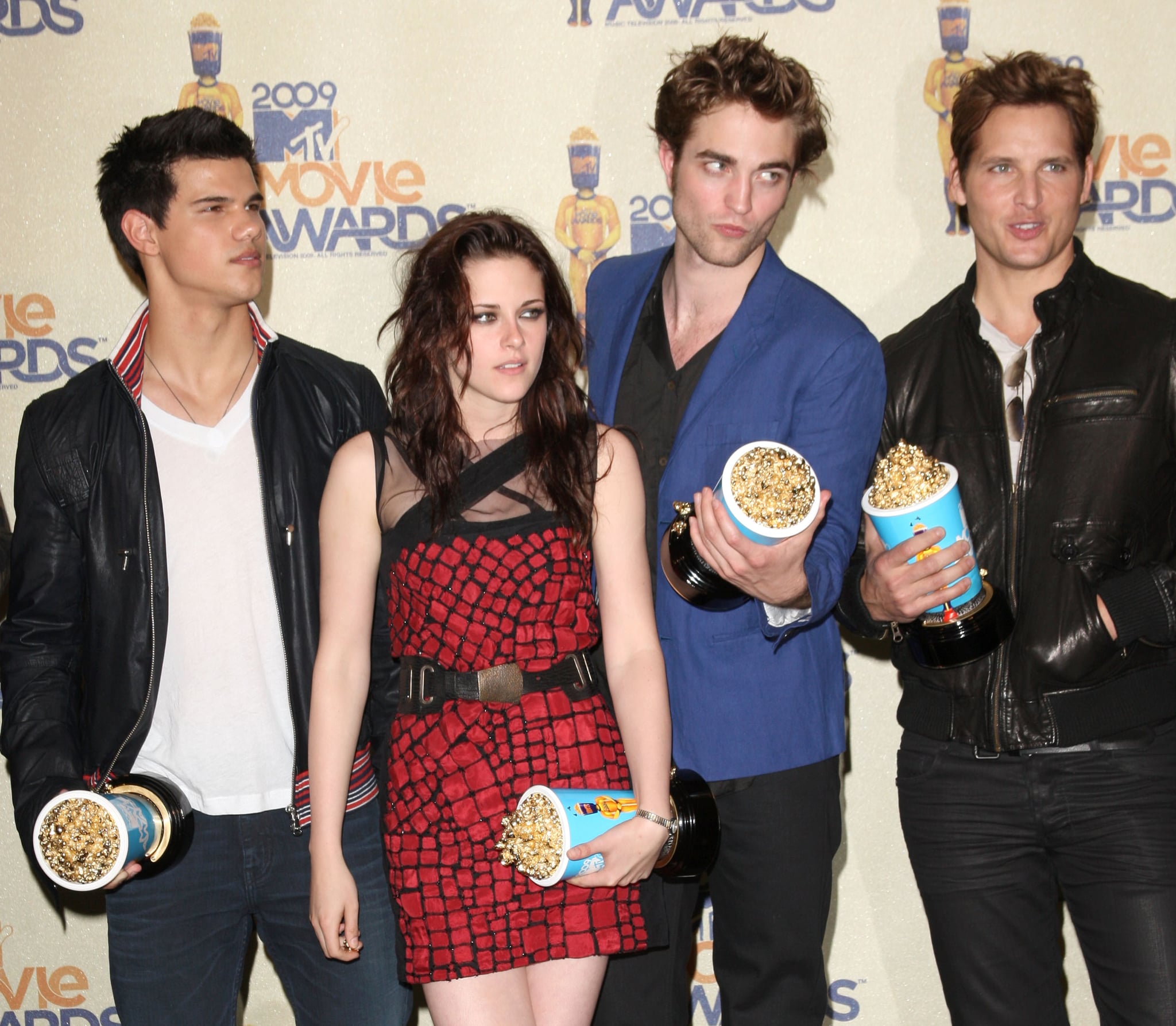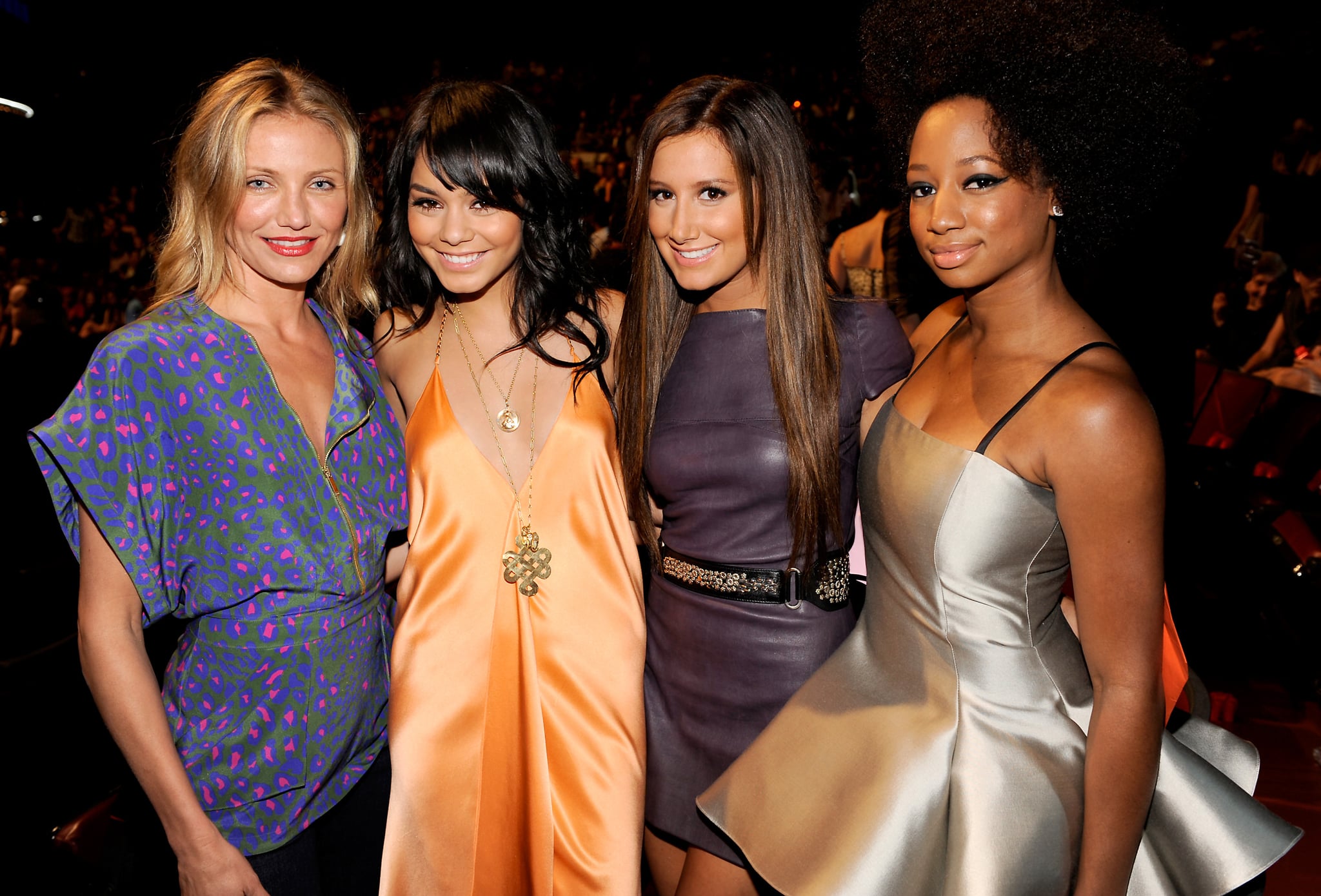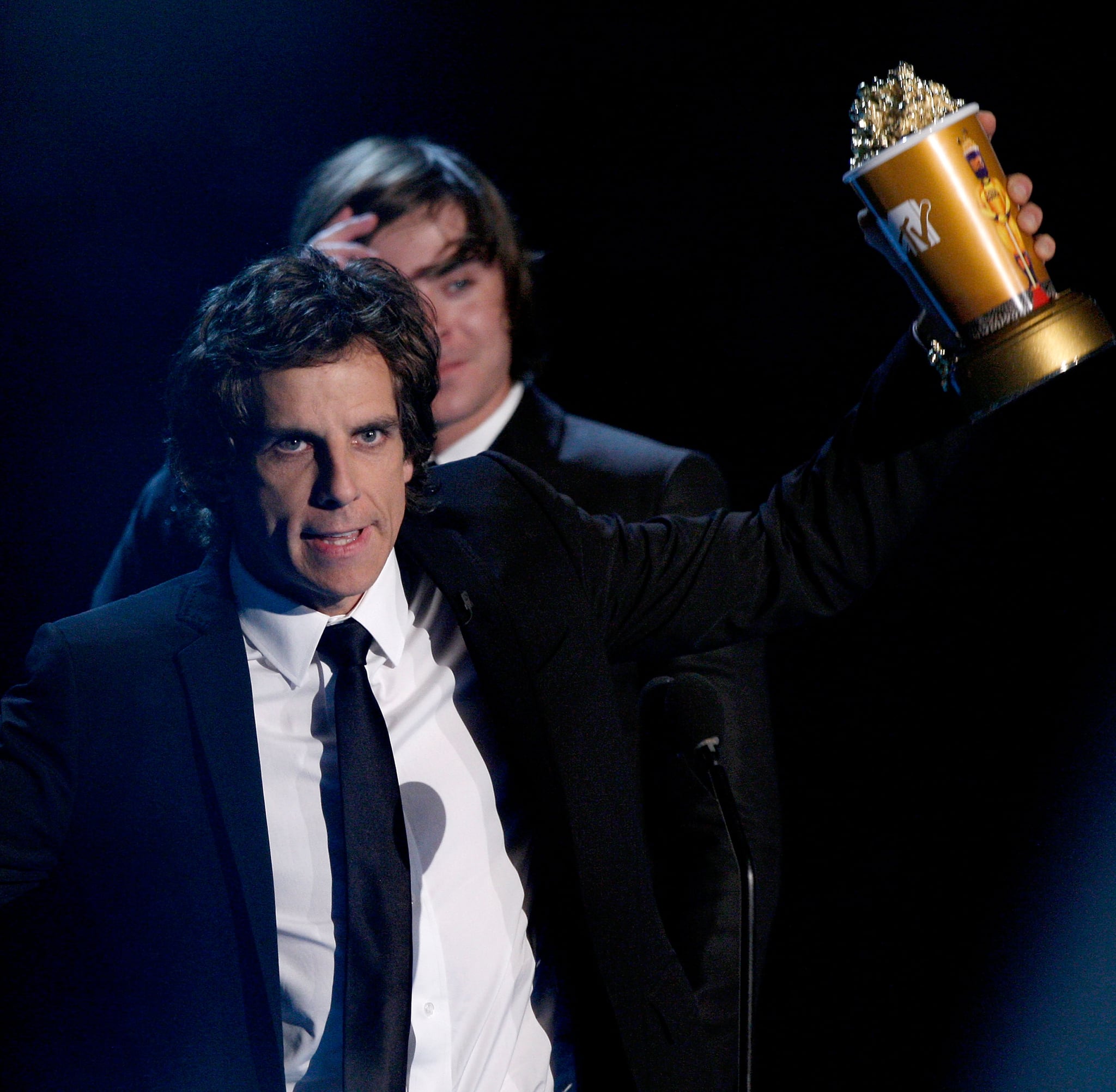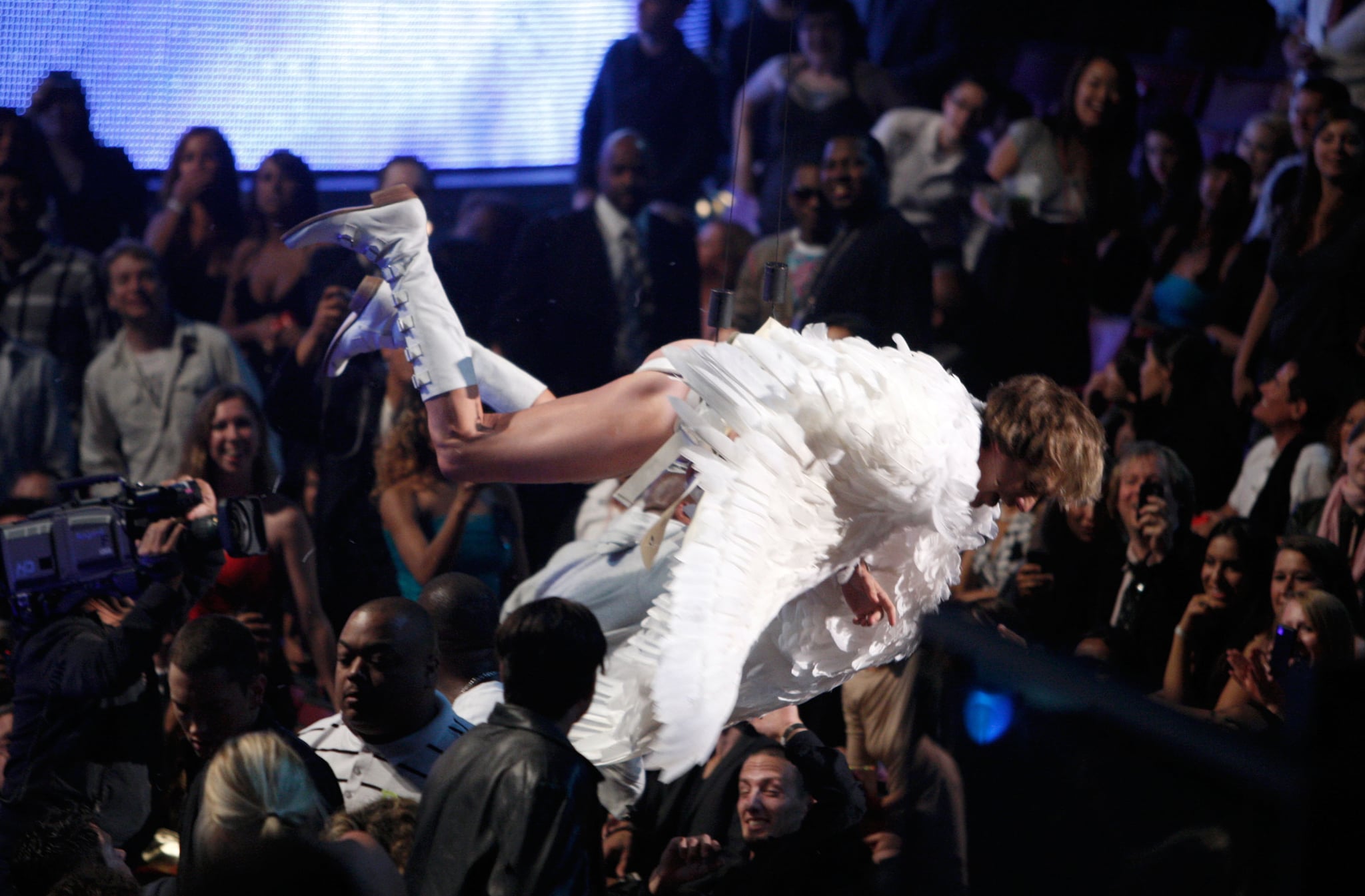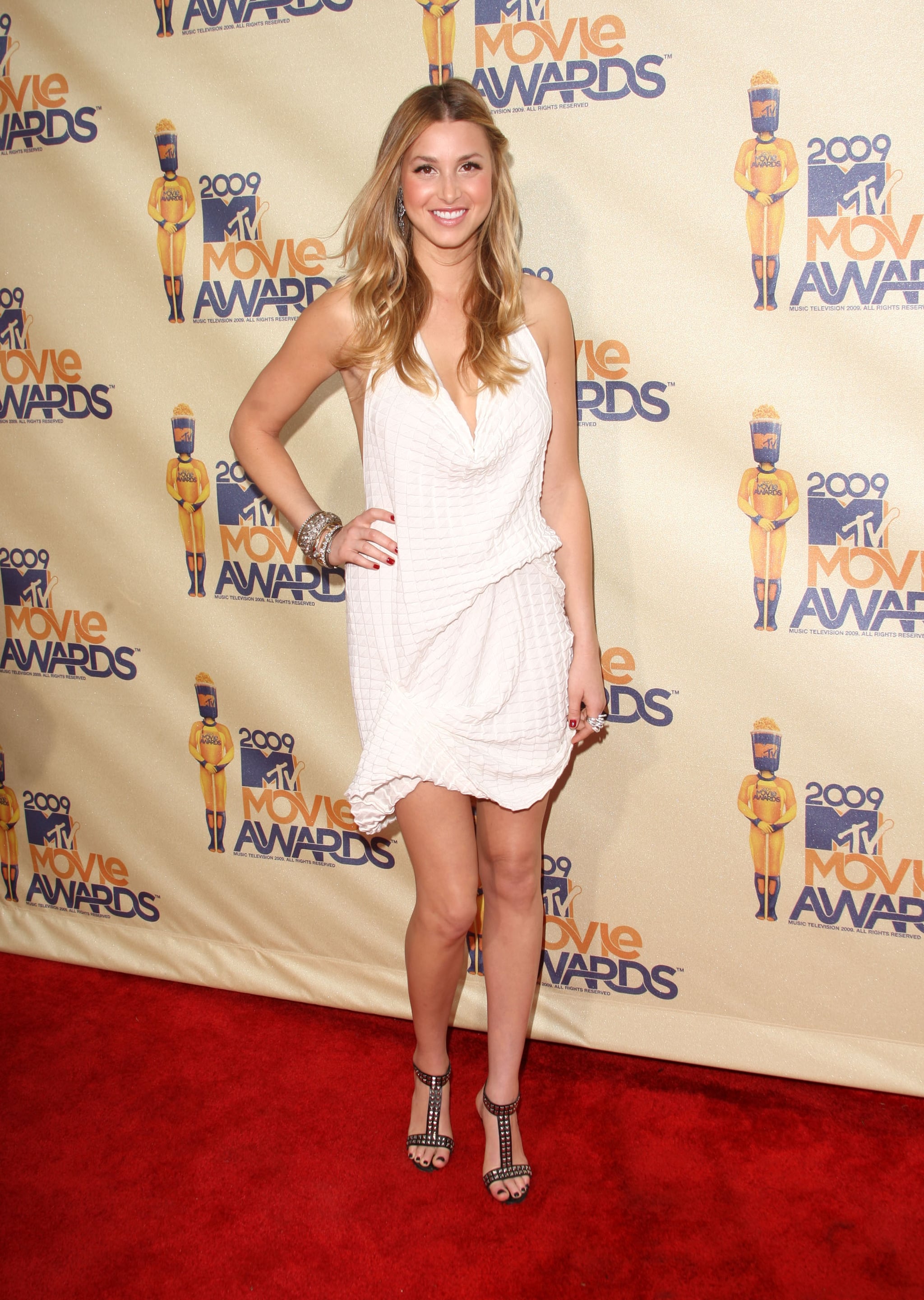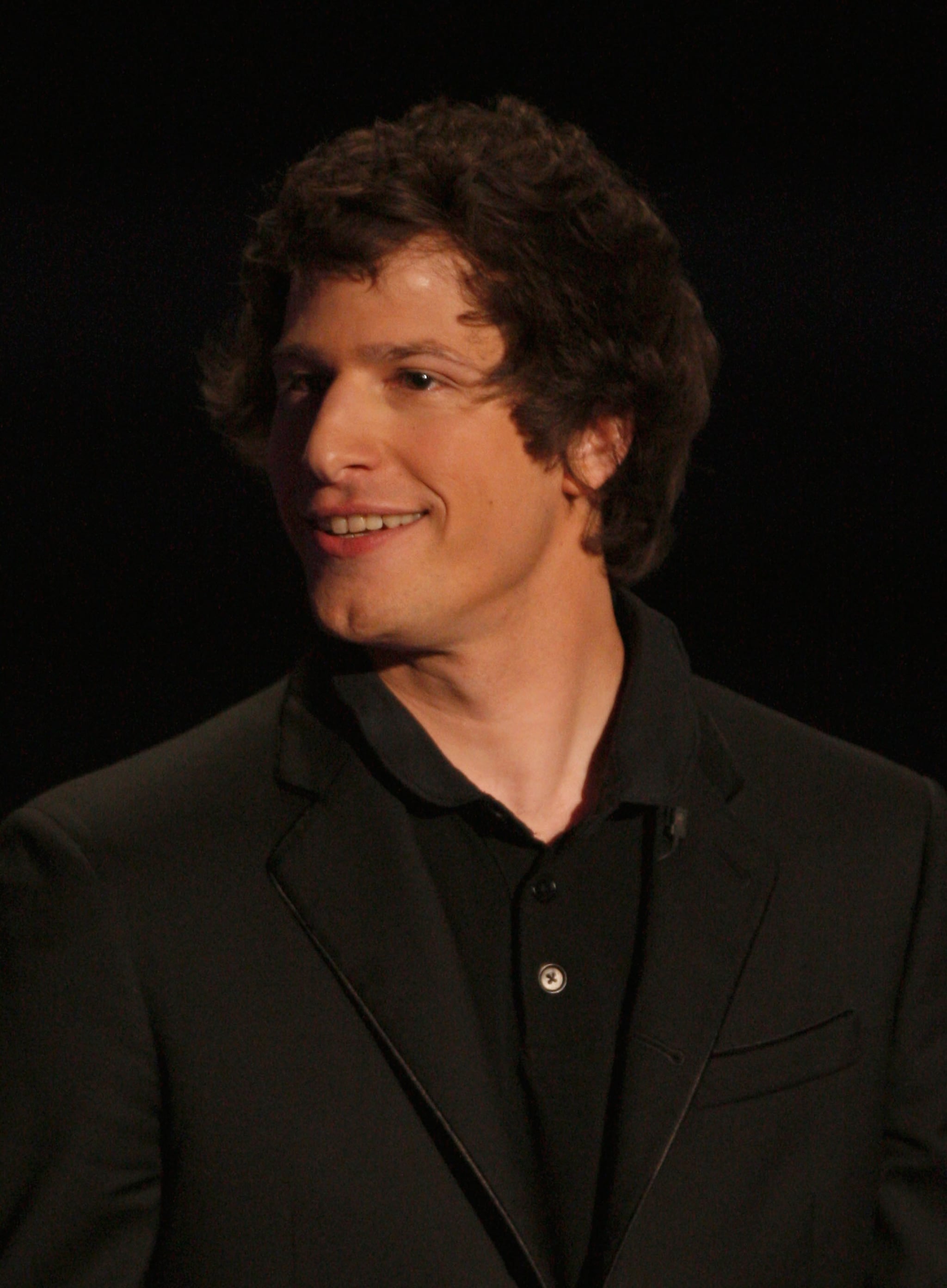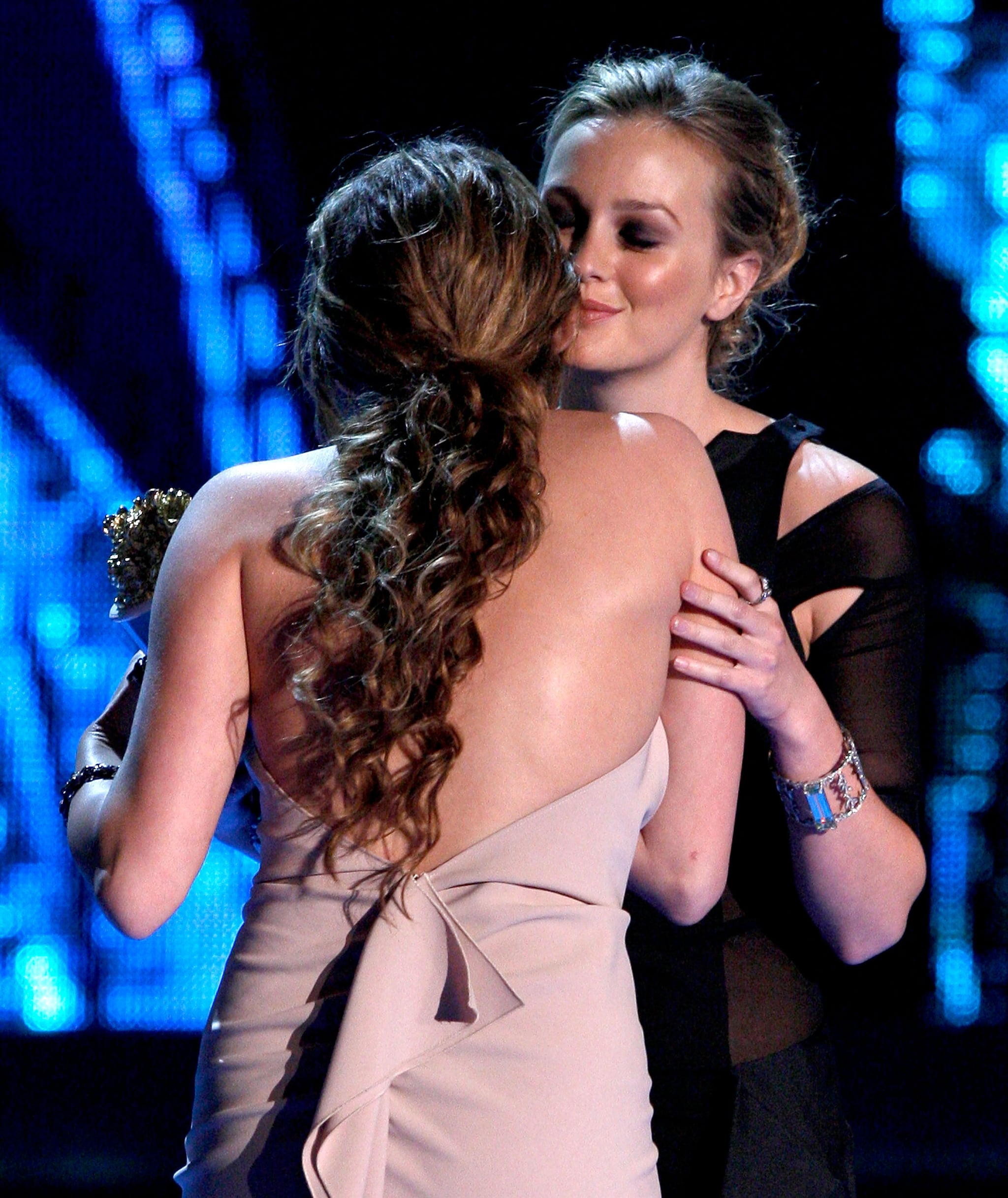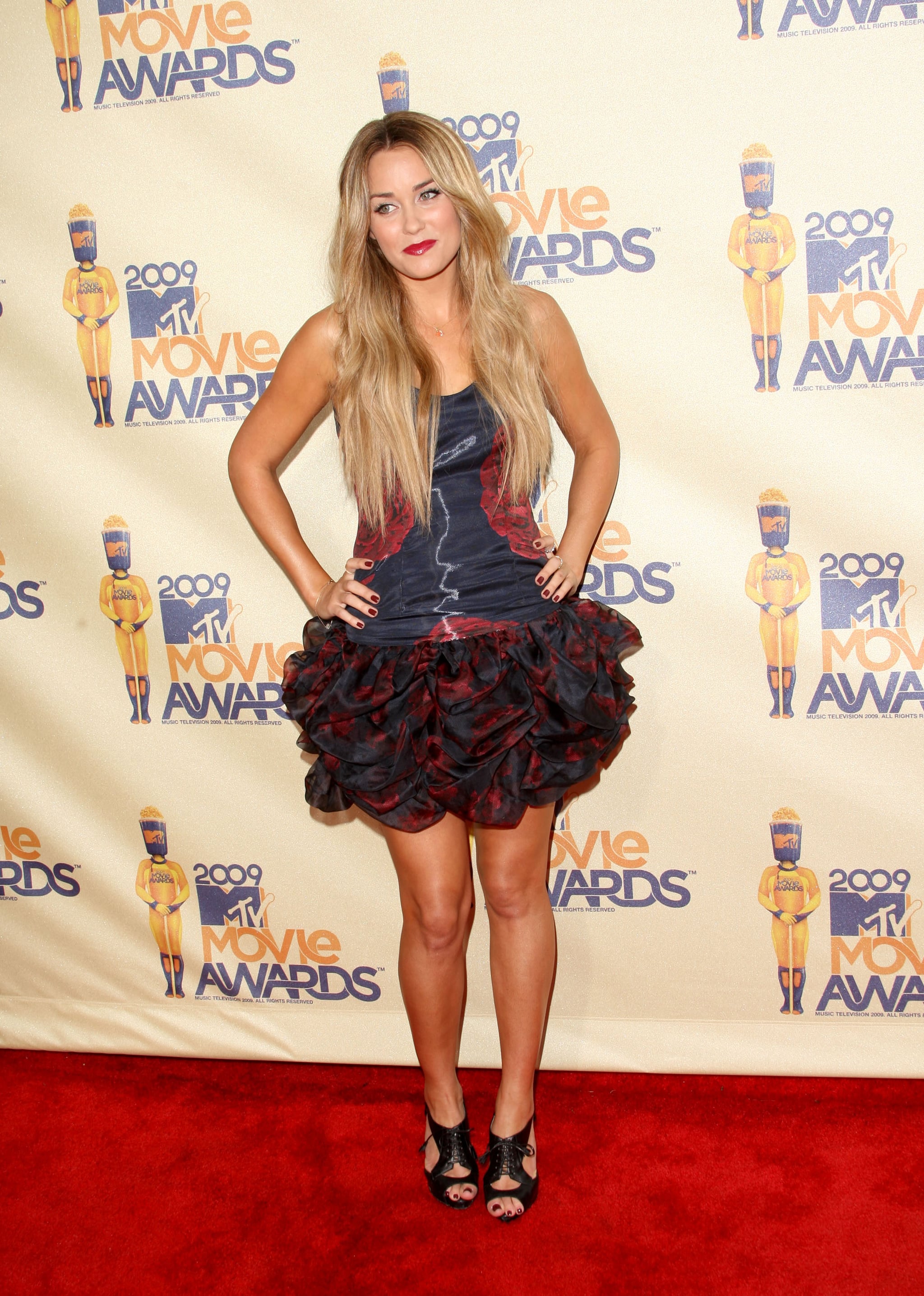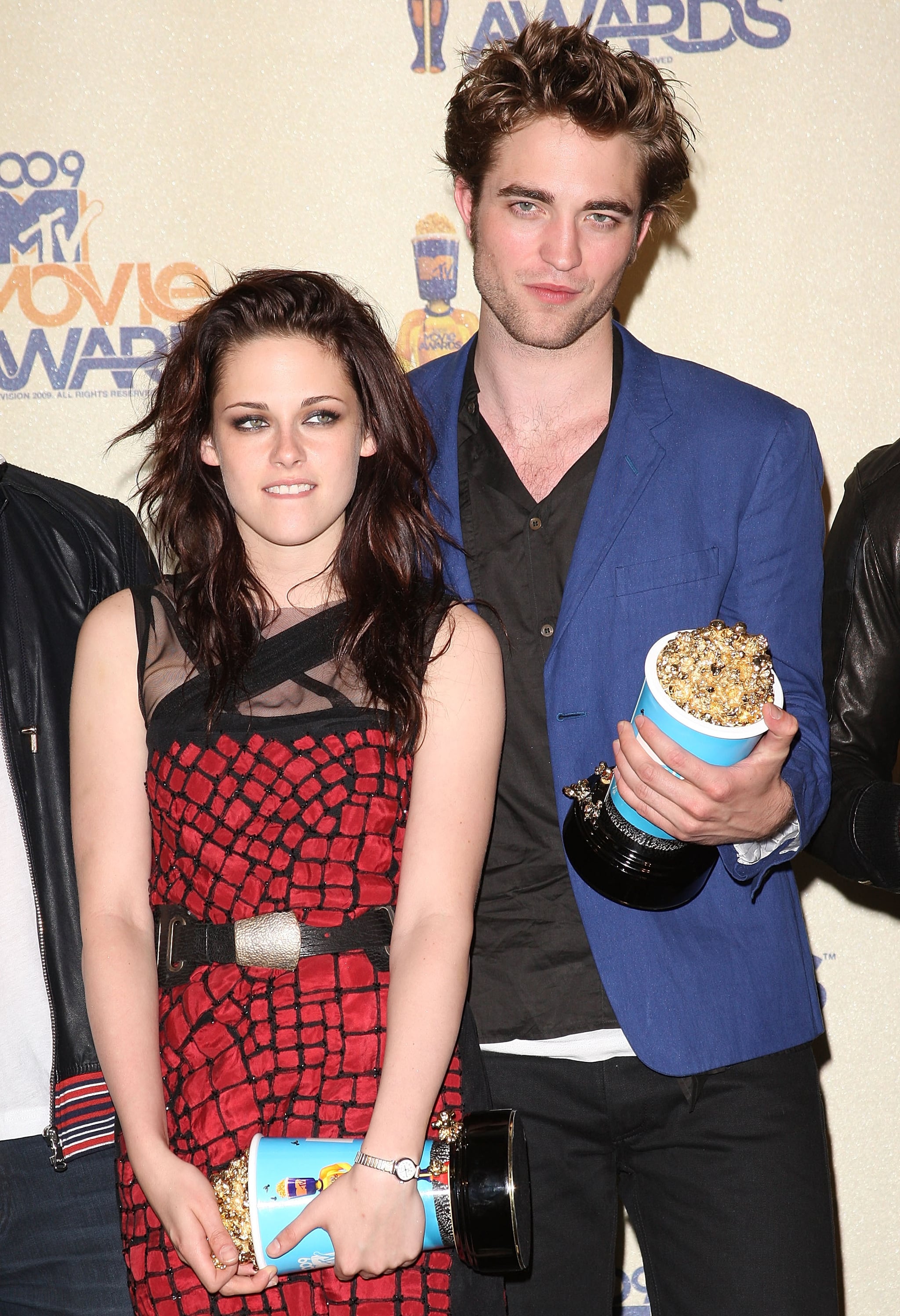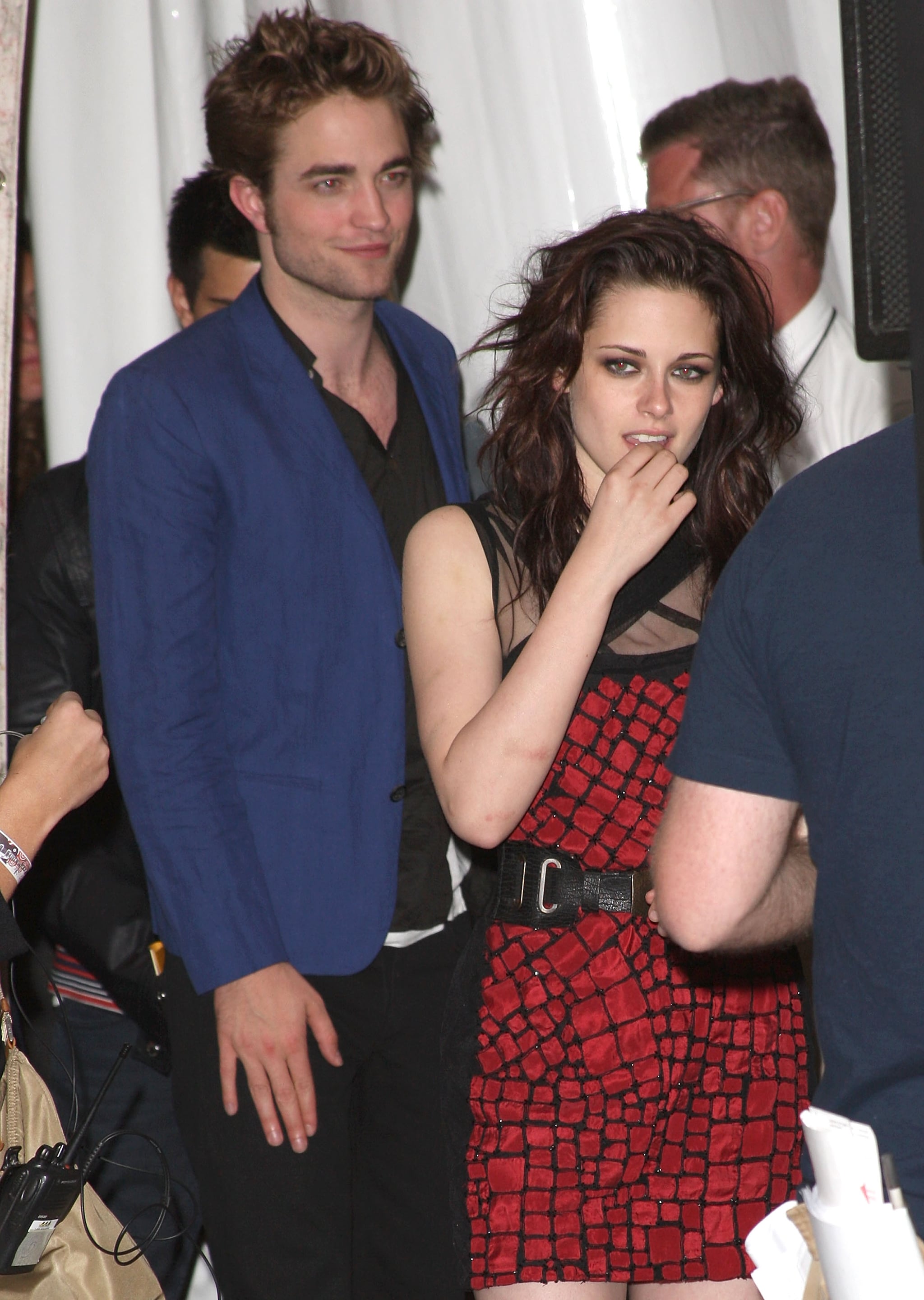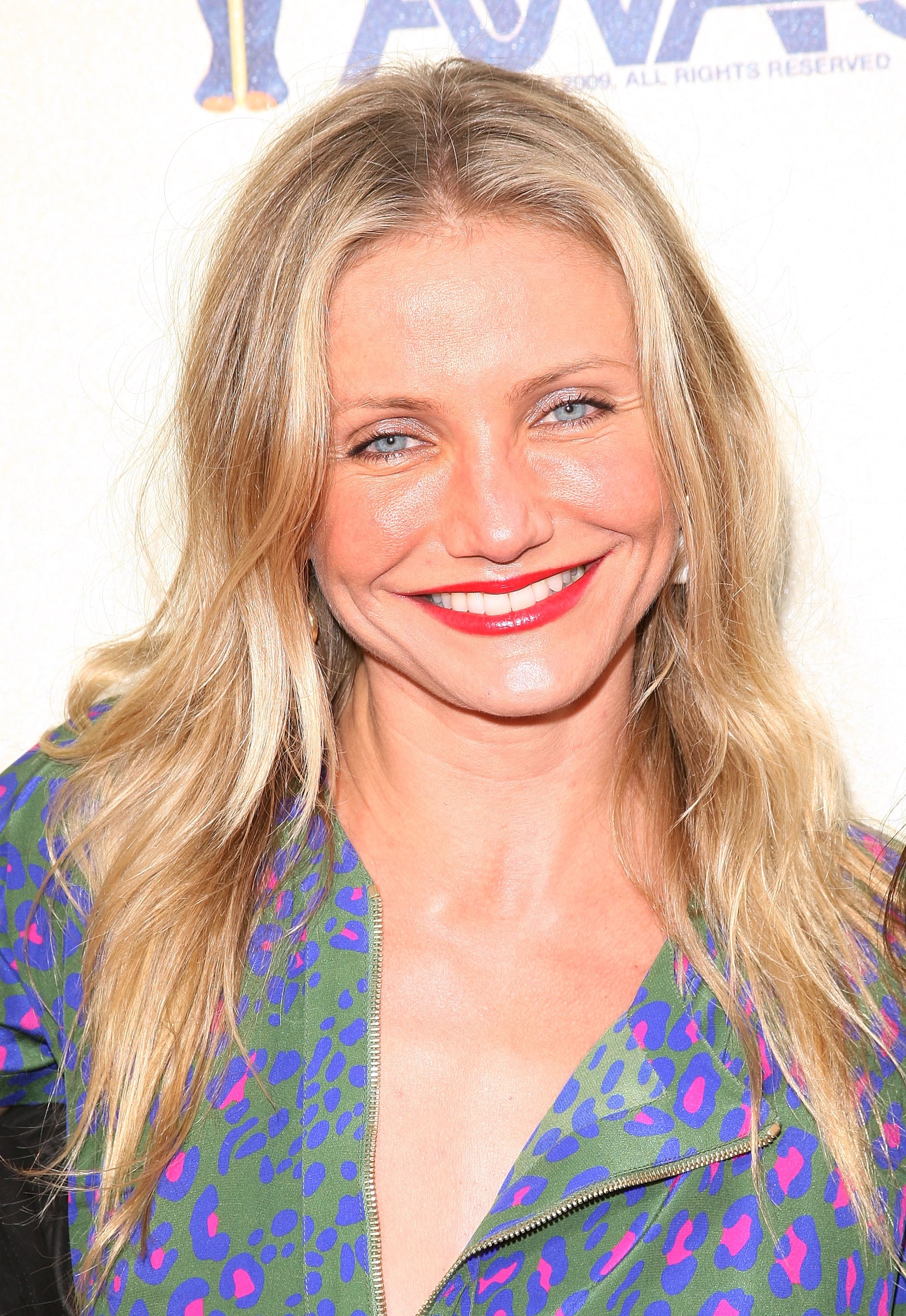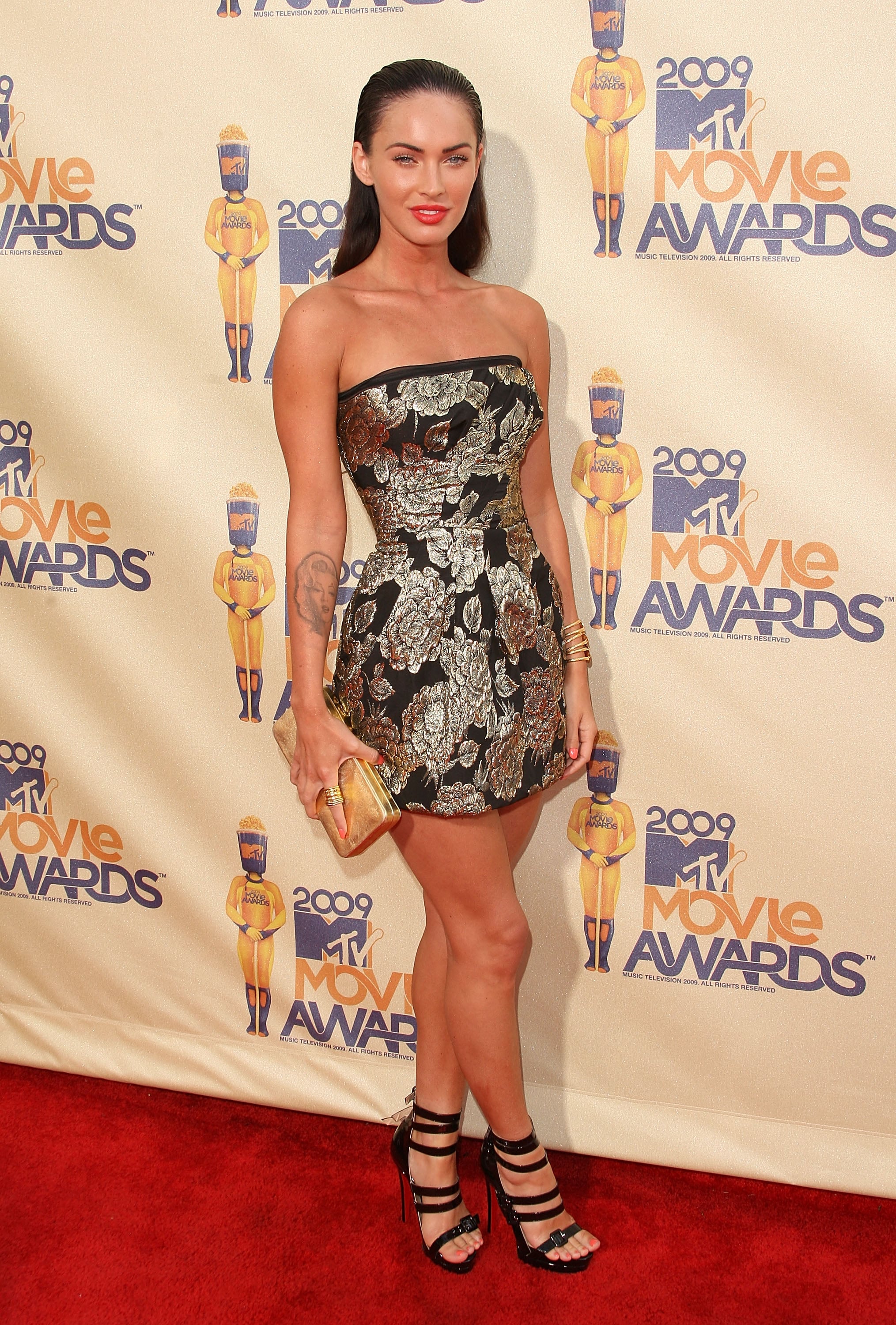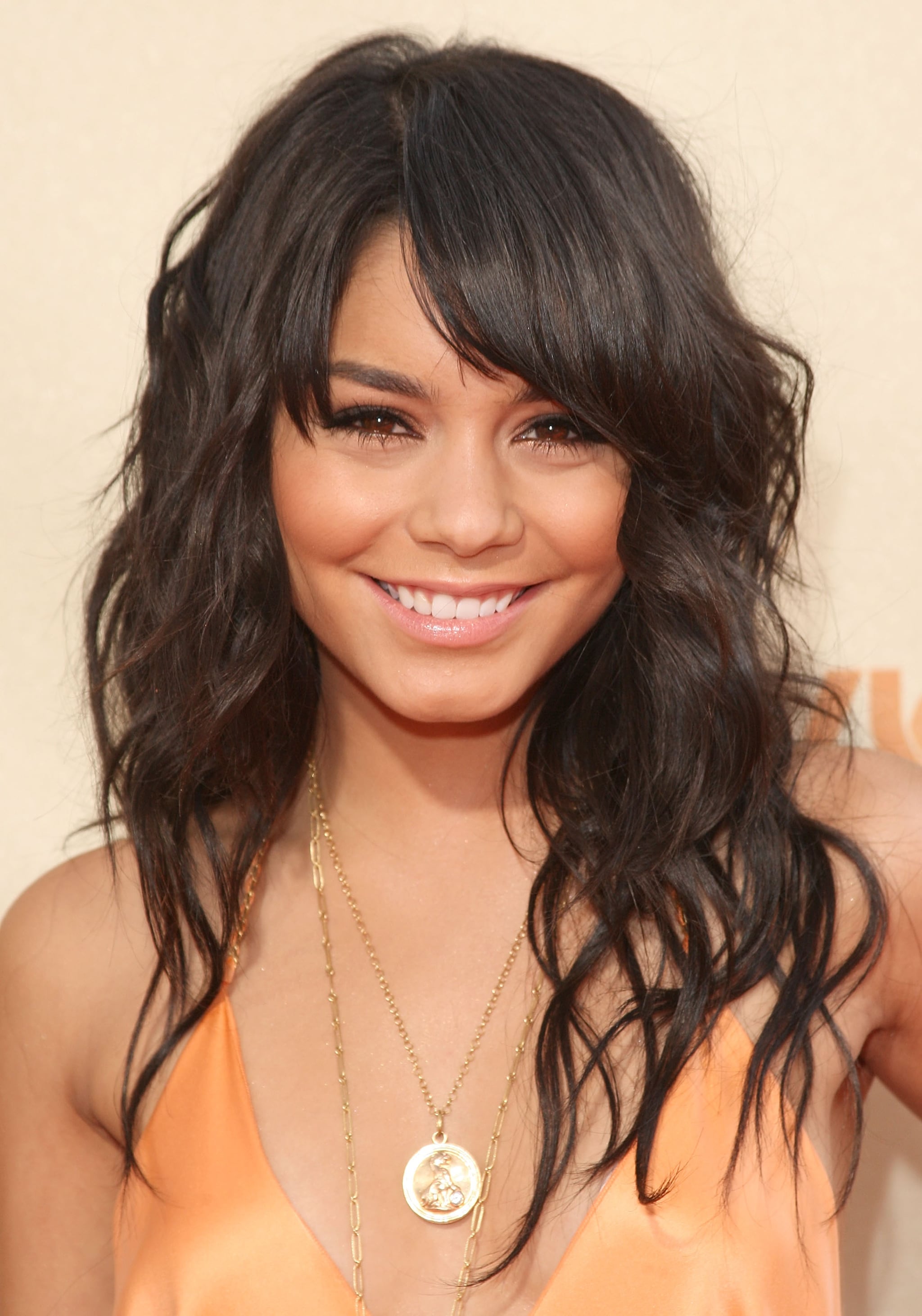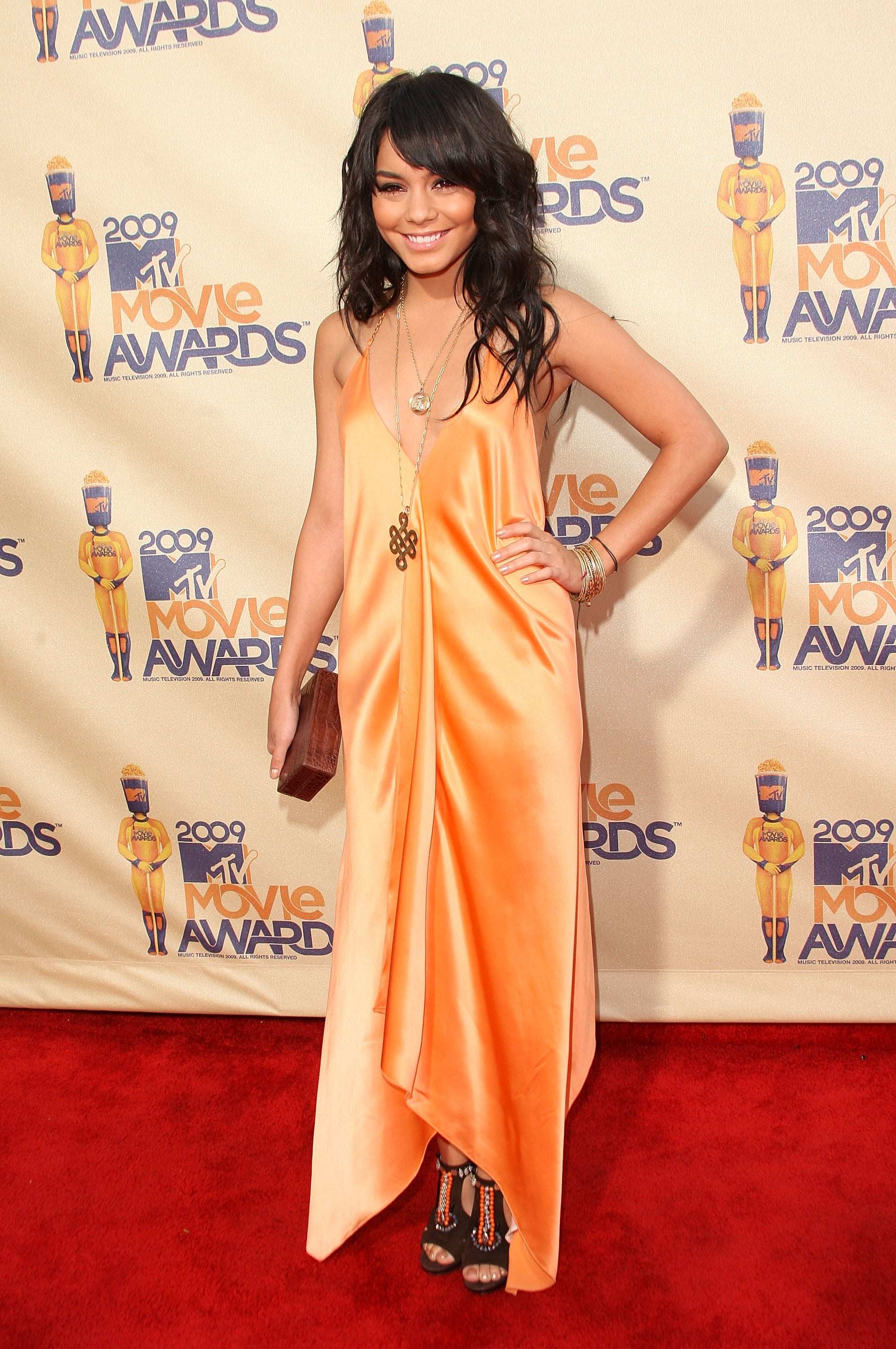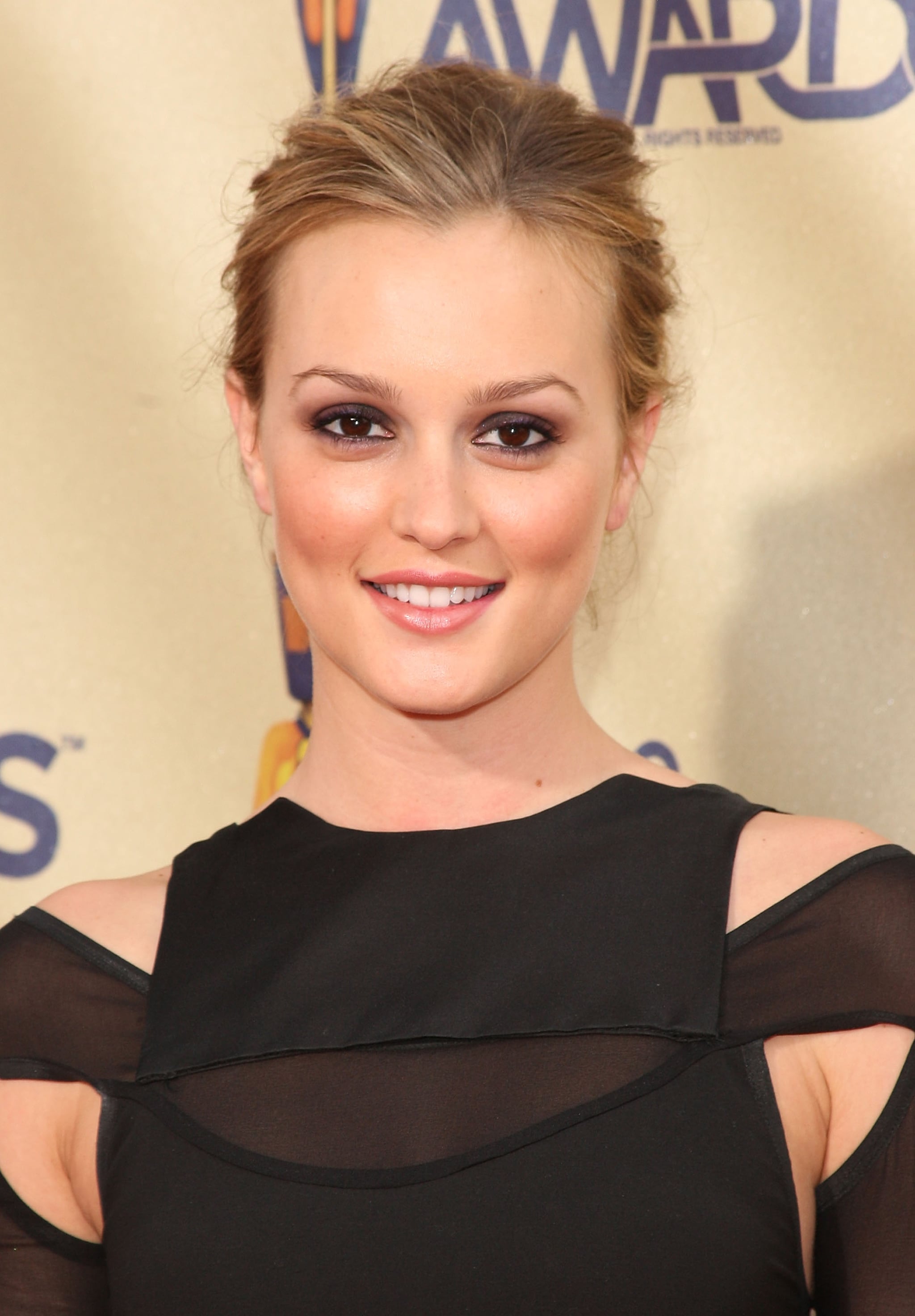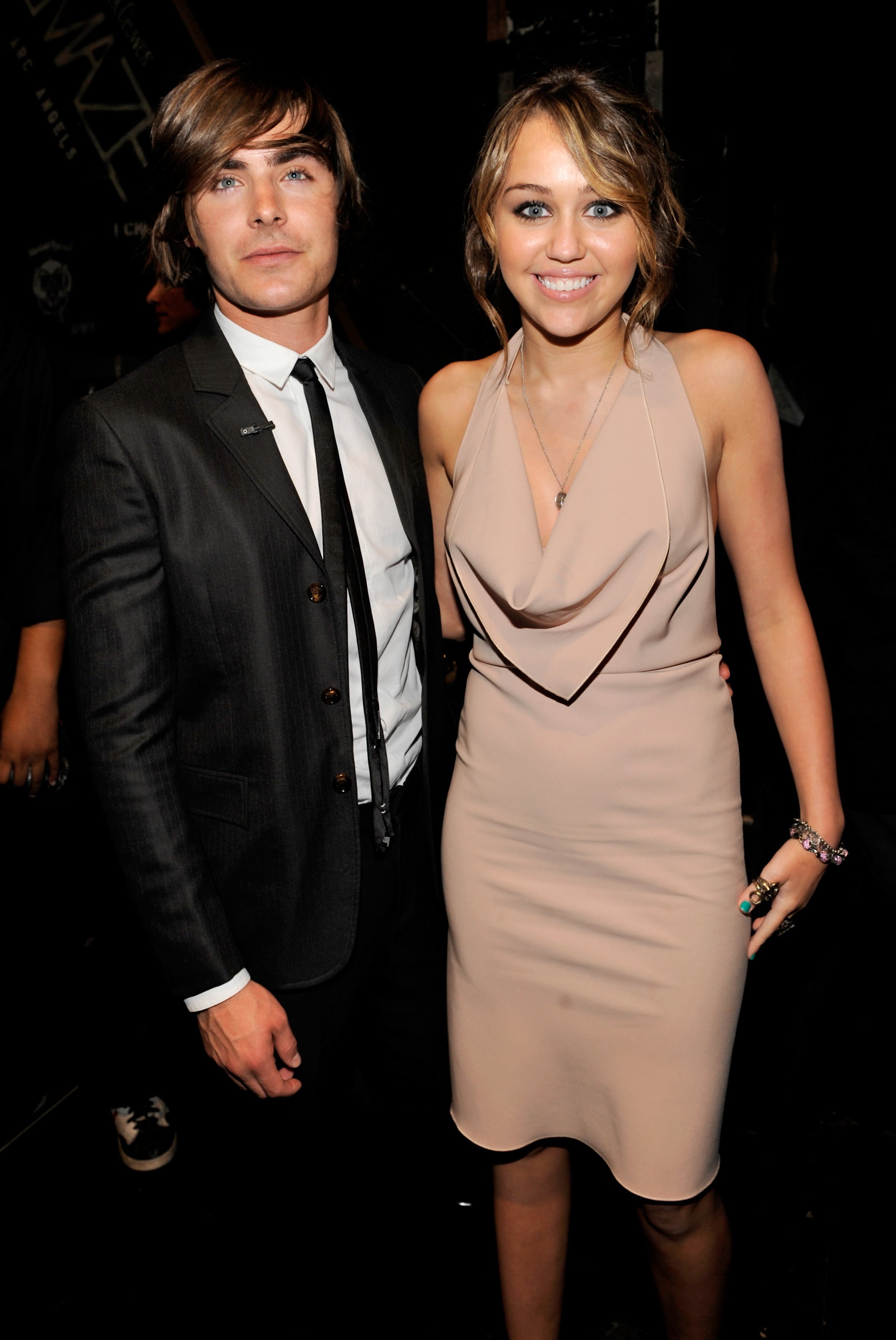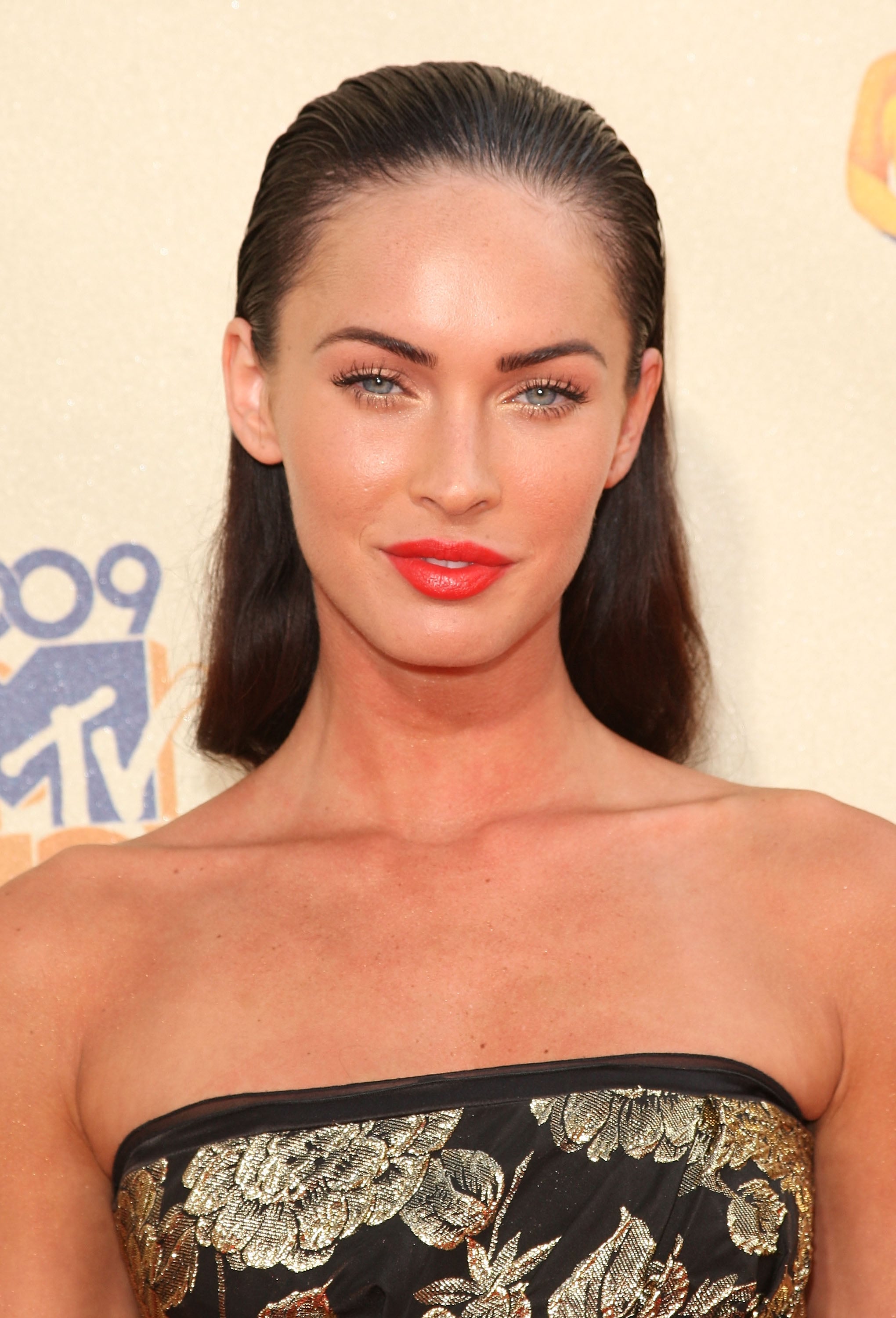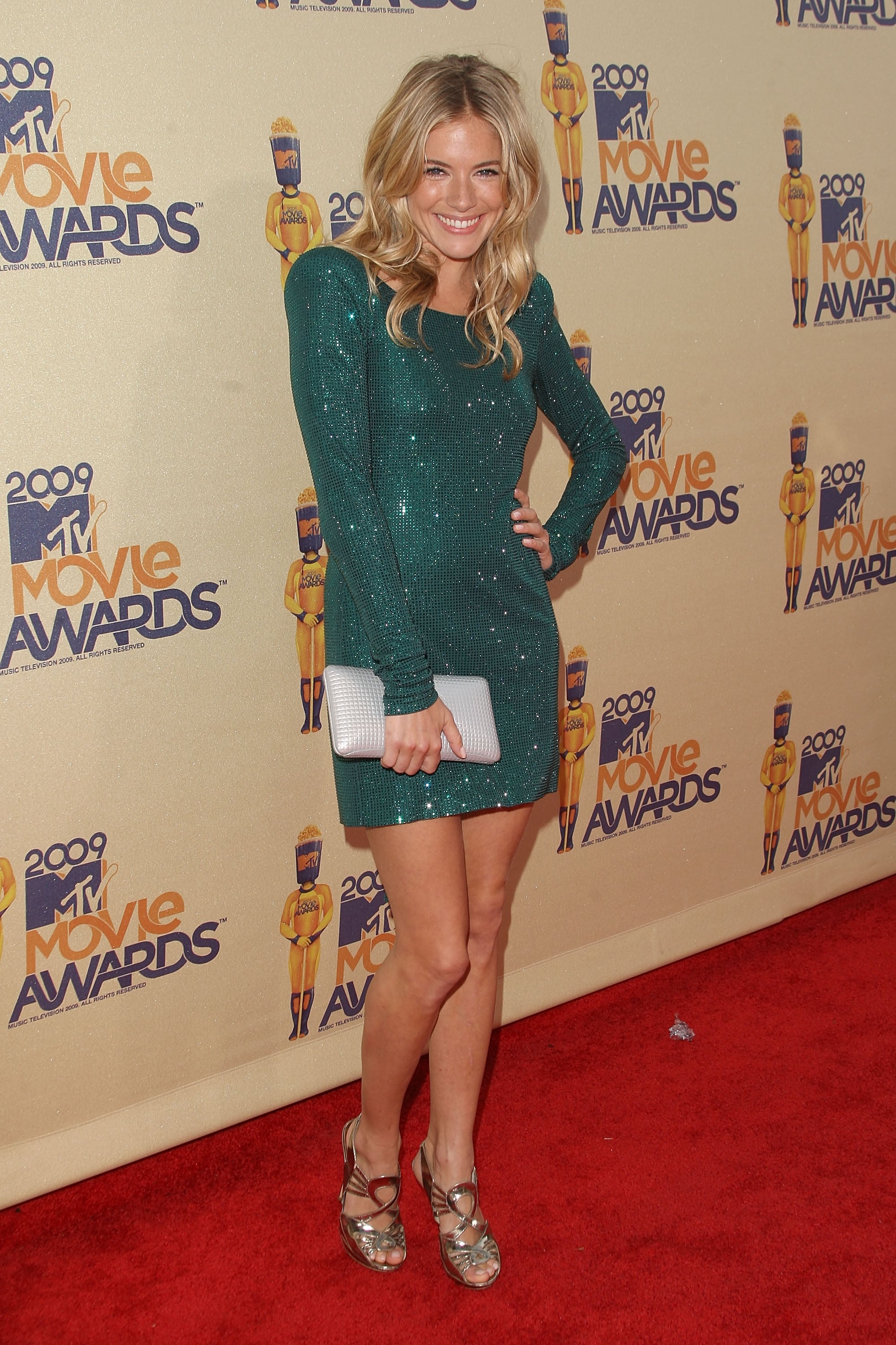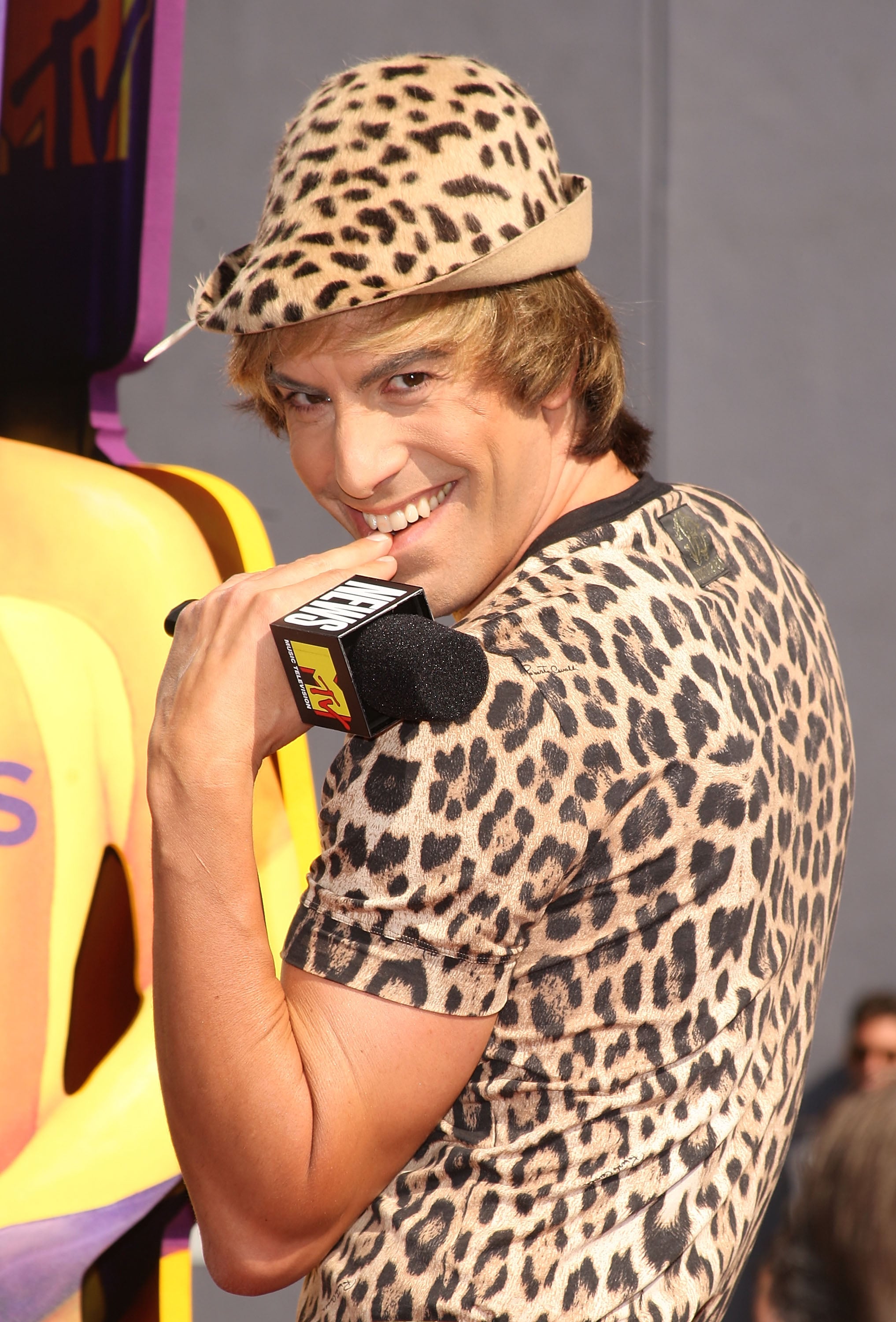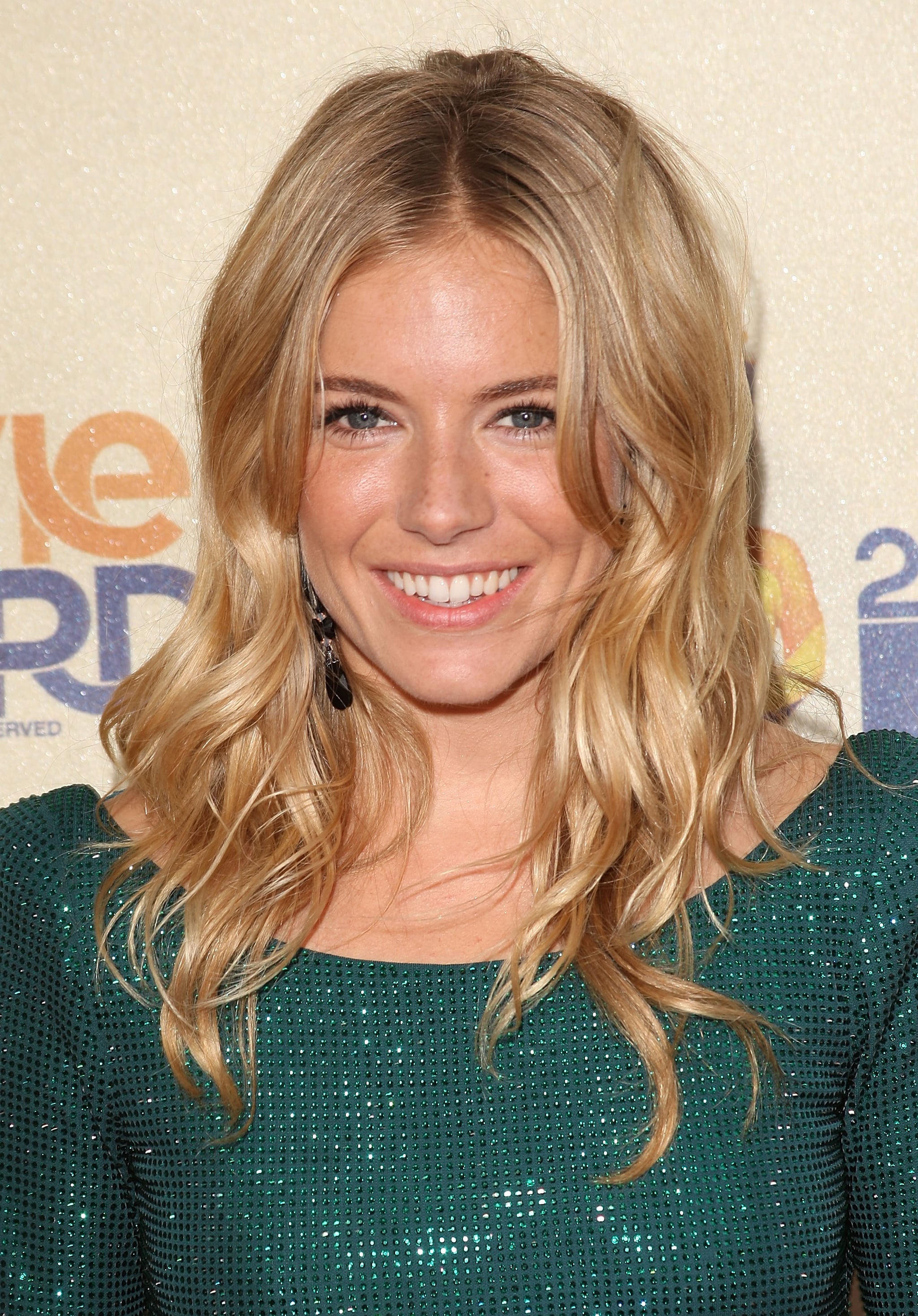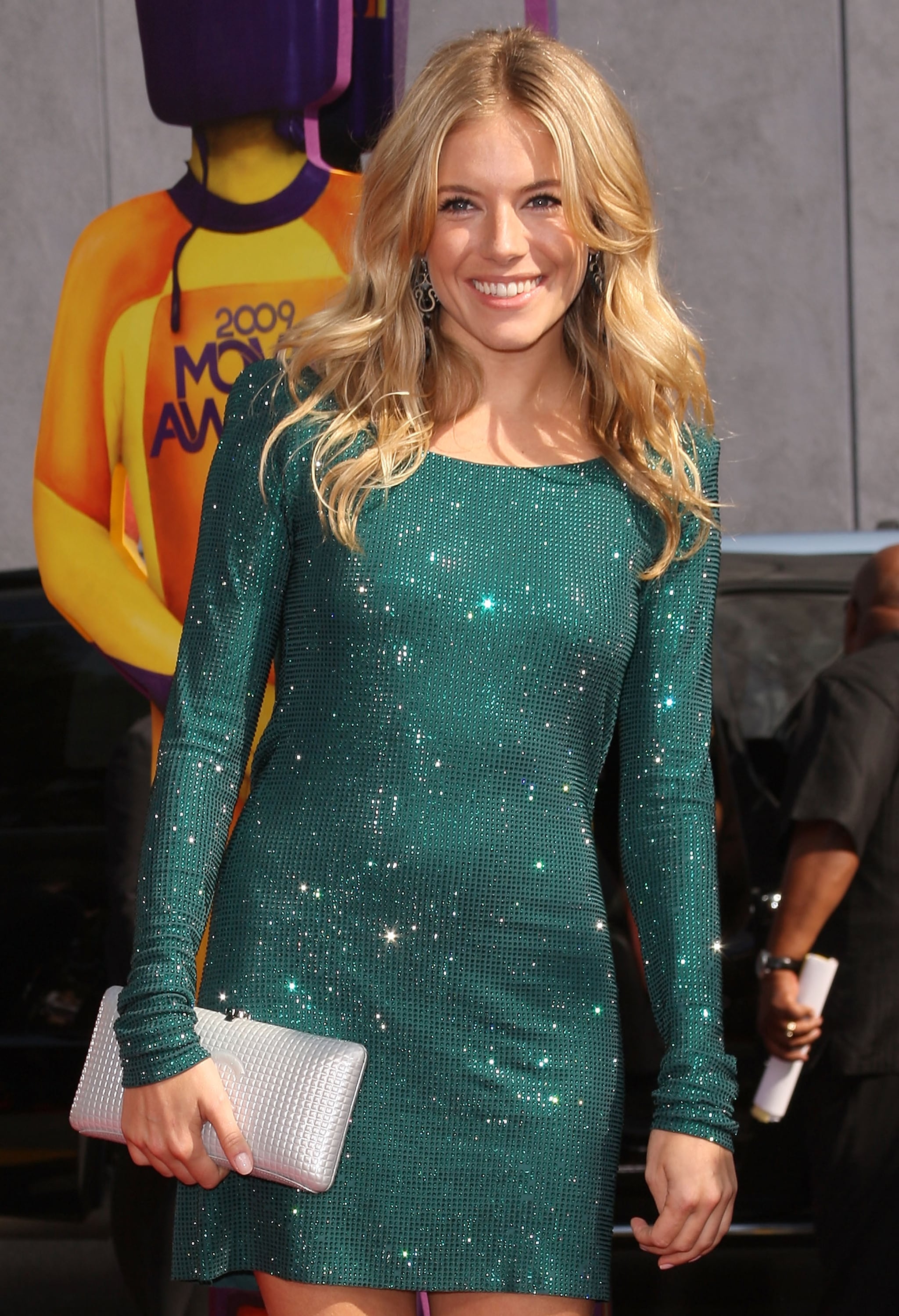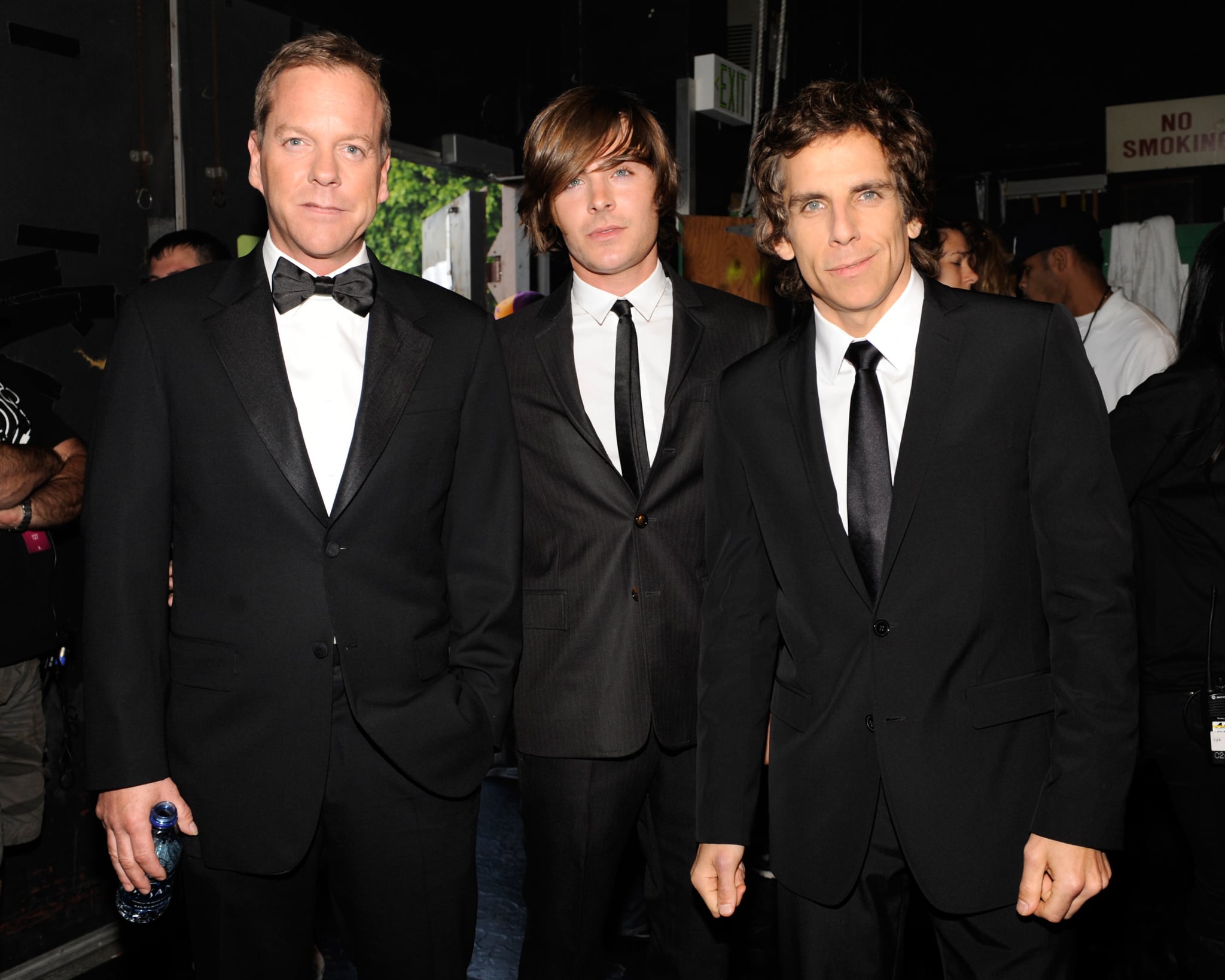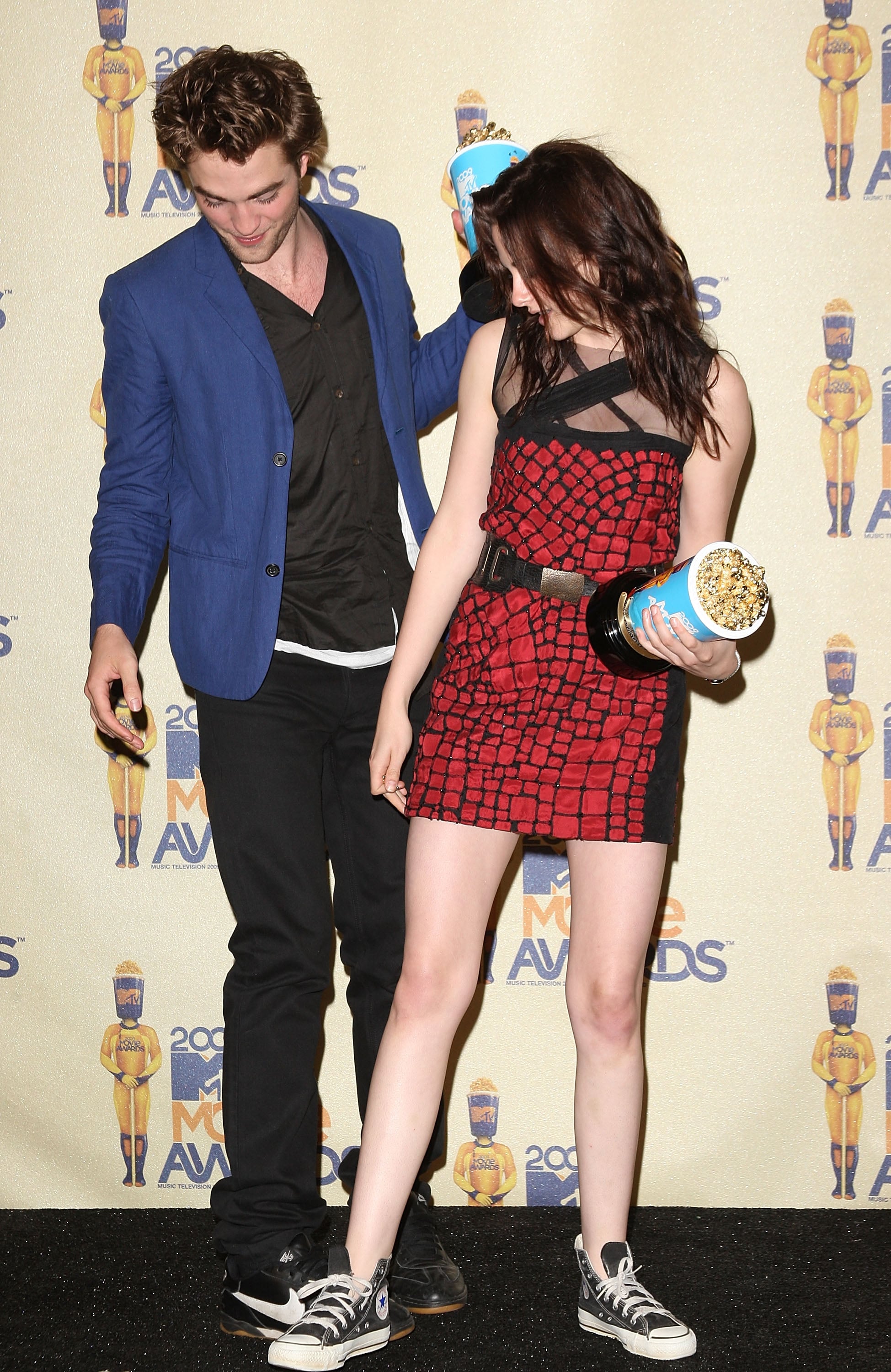 Images include: Miranda Cosgrove, Audrina Patridge, Megan Fox, Miley Cyrus, Danny McBride, Will Ferrell, Jonah Hill, Monique Coleman, Vanessa Hudgens, Leighton Meester, Hayden Panettiere, Cam Gigandet, Andy Samberg, Kristen Stewart, Kristen Bell, Zachary Quinto, Kings Of Leon, Robert Pattinson, Leanne Rimes, Paris Hilton, Ashley Tisdale, Anna Faris, Chris Pine, Sacha Baron Cohen, Eminem, Sandra Bullock, Zac Efron, Shia LeBeouf, Bruno, Ashley Greene, Kellan Lutz, JC Chasez, Bradley Cooper, Tyrese Gibson, Soulja Boy, Brody Jenner, Ed Helms, Jim Carrey, Ben Stiller, Kiefer Sutherland, Lil Wayne, Cameron Diaz, Abigail Breslin, Ryan Reynolds, Whitney Port, Lauren Conrad, Sienna Miller.