Gallery of Photos of Russell Brand Dating Katy Perry, Russell Brand is Not Single, Russell Brand In Love With Katy Perry Picture
Russell Reveals He Thinks He's In Love With Katy!
Russell Brand was full of smiles as he left his London home yesterday. He told The Sun: "I think I'm in love", but when asked about his "nights of passion" with Katy Perry he replied: "I don't think I should be drawn on that". The new lovebirds enjoyed a holiday in Thailand last week, but were quickly separated when Katy headed to Paris for Fashion Week. A friend of Russell has said the notorious player is prepared to stop seeing other women, and the majority of you guys think they make a good couple, so could Katy be the one for Russell?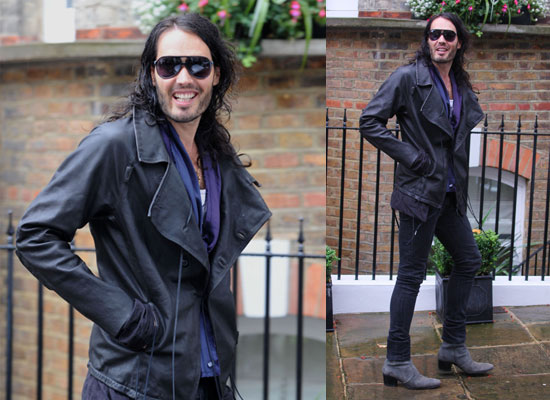 To see more pictures of Russell looking loved up, just read more.