Gallery Of Photos Of Sarah Jessica Parker, Chris Noth, Patricia Field On Set In New York For Sex and the City 2
Sarah Jessica and Chris Get Started On Sex and the City 2!
Carrie Bradshaw and Mr Big were back on the streets of New York City yesterday as production began on the anticipated Sex and the City 2! Sarah Jessica Parker had a variety of costume changes on the very first day, slipping on a purple dress, a white dress and a Flashdance-esque outfit while costume designer Patricia Field watched closely. Fab UK already has all the info on how to get the looks you see SJP wearing as Carrie! Mr Big aka Chris Noth was also on set, laughing with Sarah Jessica inbetween scenes. I am so excited to see these first shots of the cast filming the sequel — are you looking forward to more glimpses behind the scenes?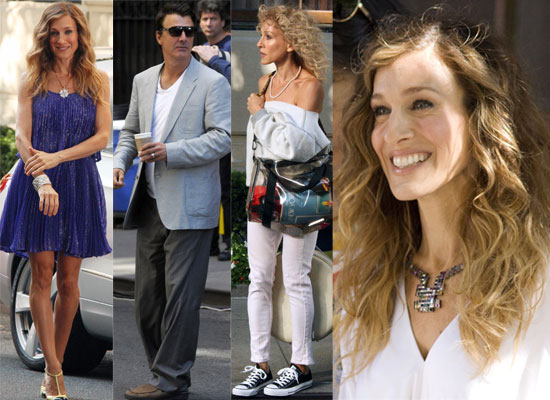 To see many more photos, just read more