Gallery of Photos from Whitney Gala 2009, Alexa Chung at Whitney Gala, Lindsay Lohan and Donatella Versace at Whitney,
Gerard's Among the Gorgeous Girls at the Whitney Gala
The stars were out in New York last night at the Whitney Museum Gala Studio Party in Manhattan, where glam was the order of the night for the guests. Alexa Chung looked beautiful in pale blue, on the day the second series of It's On With Alexa Chung started on MTV in the US, while Mischa Barton went for gown in a darker shade. Shimmering nudes and metallics were also prevalent as Gossip Girl's Taylor Momsen played her skin coloured dress up with a very smoky eye, and buddies Donatella Versace and Lindsay Lohan also wore pale shades. Go behind the seams with Fab UK! Jennifer Hudson looked stunning in her pale pink dress, while Gerard Butler looked suave as always in his black suit. Yum!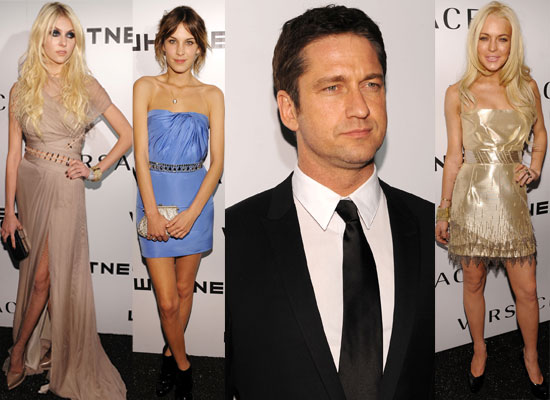 To see more photos of the guest including Jennifer Hudson, Mischa Barton and more, just read more.