Gallery of Pictures of Kevin Zegers Filming Gossip Girl with Taylor Momsen, Blake Lively, Ed Westwick, Chace Crawfor, Leighton
New Gossip: Who Is Little J's New Man?
Gossip Girl's about to get a little more exciting for Taylor Momsen as Transamerica's Kevin Zegers has joined the cast to play Damien, a bad boy love interest for Little J! Kevin filmed scenes alongside Taylor in New York yesterday, while Ed Westwick and Leighton Meester were wrapped up for filming elsewhere. Treats were on the menu for Chace Crawford and Blake Lively, who were also on set yesterday looking rather happy as they ate. If you've missed the excitement, series three starts on ITV2 tomorrow night — will you be watching?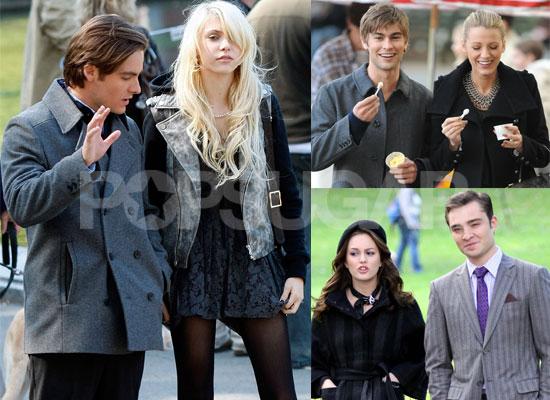 To get a closer look at Kevin on set, as well as the rest of the cast, just read more.