Gallery of Pictures from the World Premiere of Harry Potter and the Deathly Hallows Part 1, Including Emma Watson
Stars Brave the Rain For the Harry Potter & the Deathly Hallows World Premiere!
Last night I attended the world premiere of Harry Potter and the Deathly Hallows in a very rainy and windy Leicester Square. The weather was the last thing on our minds though, because the star-studded event brought out almost all of the cast. Daniel Radcliffe, Emma Watson and Rupert Grint posed with JK Rowling, and Emma looked stunning up close in her lacy dress! The X Factor contestants also attended — Matt Cardle and Katie Waissel signed autographs for the many fans, while James and Oliver Phelps aka the Weasley twins did all their interviews together! The whole gang went on to the afterparty together.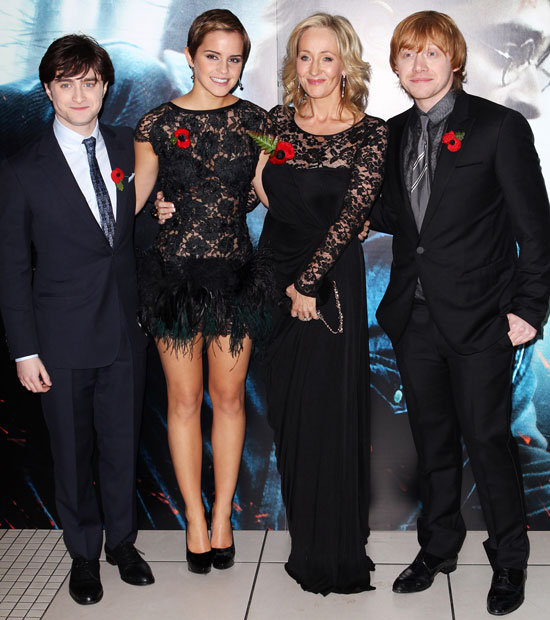 Tom Felton walked the red carpet looking tanned, while Kick-Ass star Chloe Moretz told me how excited she was to be at the premiere, and how much she loves British TV! Jamie Campbell-Bower hobbled around the carpet, but he signed lots of autographs for fans despite his injury. Guests included Lisa-Marie Presley, Konnie Huq, Theo Walcott and Tina O'Brien.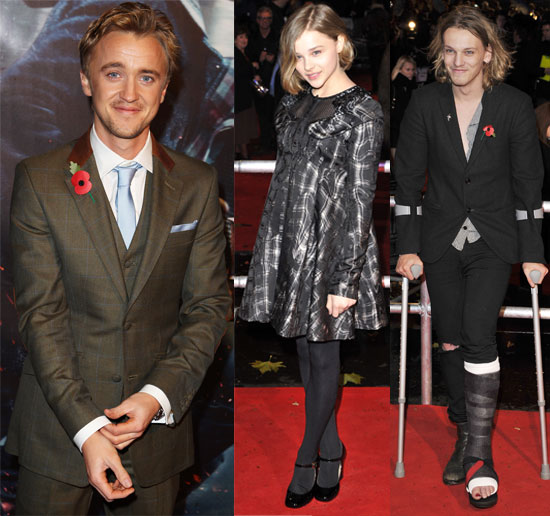 To see lots more photos of the cast and guests at the premiere, just read more.