Gambit X-Men Movie Details
All the Sizzling Details We Have About Channing Tatum's New X-Men Film, Gambit
Image Source: Getty / Jason LaVeris
It's been more than three years since Fox first announced a new X-Men spin-off movie. In mid 2014, the studio first revealed plans to tell the story of Remy LeBeau, a superhero better known as Gambit. In the time since the announcement, the project has faced numerous production snags and changed hands multiple times. But now, as we near the end of 2017, it seems the project is finally moving along. Curious to know about the cast, release date, and other pertinent details? Let's go over what we've heard so far.
1. The Star
With the announcement of the project way back in 2017, producer Lauren Shuler Donner confirmed Channing Tatum as the starring role. "He's a southerner too," Donner said. "He understands that world, and you know Gambit loves New Orleans."
2. The Director
Originally, Rupert Wyatt and Doug Liman were attached to the project as directors. Wyatt left the project in October 2015, and Liman exited in Aug. 2016. In the wake of their departures, Gore Verbinski is the latest director to sign up for the film. Verbinski is perhaps best known for directing 2002's The Ring and the first three Pirates of the Caribbean films, so it seems like a gritty New Orleans-based superhero might be right up his alley.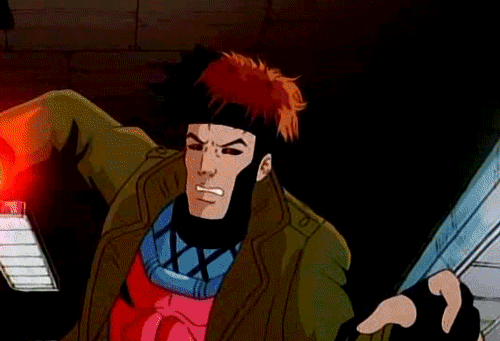 Image Source: Fox
3. The Other Star
According to Variety, Lizzy Caplan is in talks to play the film's female lead. Details pertaining to Caplan's character are reportedly being kept under wraps. It's worth noting that Gambit's big love interest is Rogue, but that particular role has been played by Anna Paquin. Paquin reprised the role in 2014's X-Men: Days of Future Past. But, hey, you never know.
4. The Release Date
Unfortunately, we've got quite a ways to go. Gambit is slated for a Valentine's Day release, but we don't mean next year. The film is set to drop on Feb. 14, 2019.