Game of Thrones Director Talks About Ed Sheeran's Role
Game of Thrones Director Defends Ed Sheeran's Controversial Cameo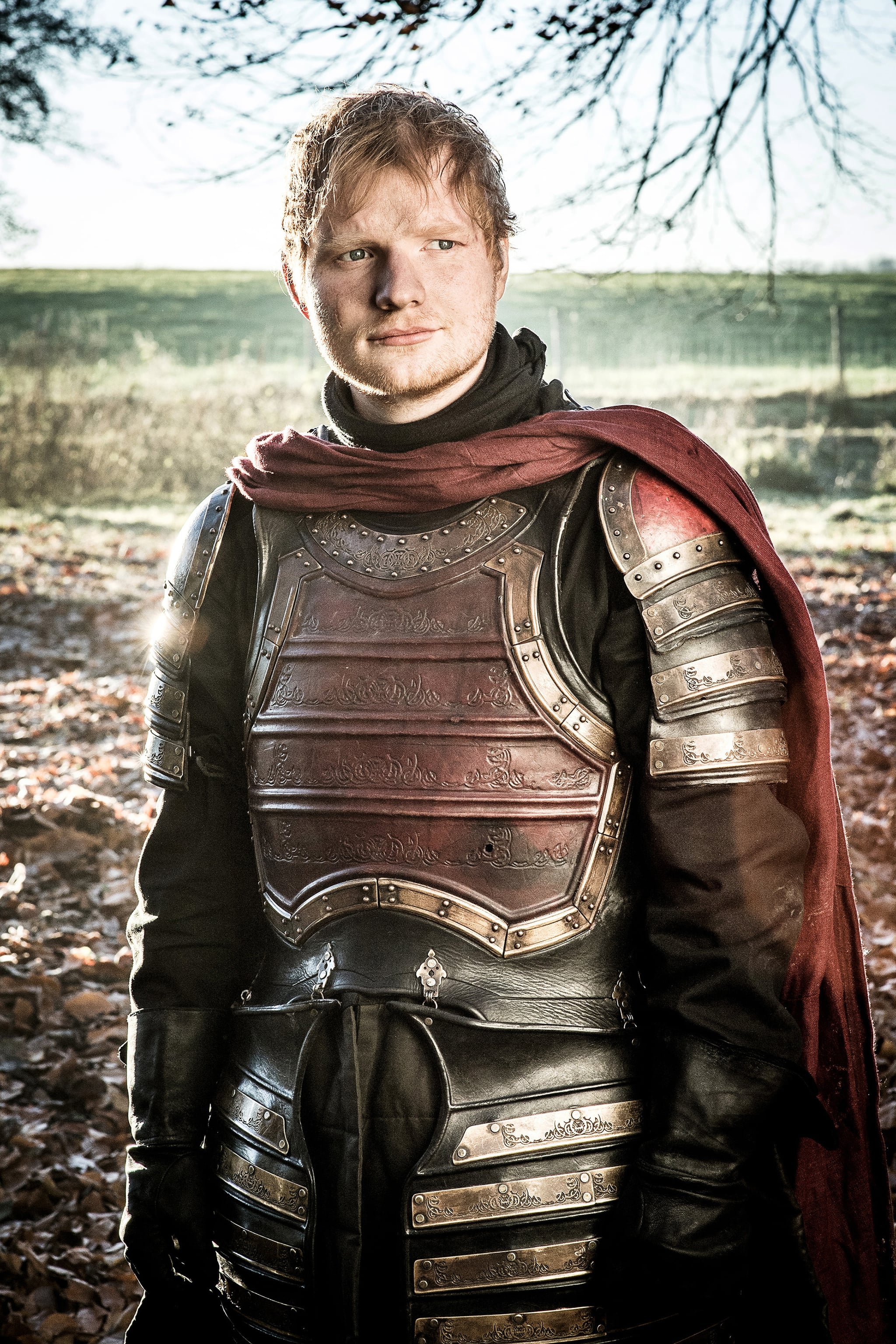 Game of Thrones fans are used to being upset and throwing things at their TV screens after, oh, you know, all of their favourite characters die, but one thing they probably weren't expecting to get so worked up over was Ed Sheeran's anticipated cameo. The "Castle on the Hill" singer popped up in the season seven premiere as a Lannister soldier, but even his heavy armour couldn't protect him from the harsh words people immediately had after seeing him on screen. While some fans joked about the song he sings on the show being on his Divide album, others pointed out how seeing such a famous musician took away from the fantasy world.
Sheeran didn't seem to notice all the heated discussions surrounding his cameo (or, if he did notice, he didn't care), because he posted a few photos on Instagram that clearly showed his excitement about his character. The episode's director, Jeremy Podeswa, also defended Sheeran's guest appearance to The Daily Beast. "I'm a bit surprised that people have made that much fuss about it. To me, he does seem quite organic, in his own way, to the show," he said. "The truth is, everybody on the show is famous now, so it doesn't mean anything to me. It's about, are they appropriate for the role? Are they doing a good job? And it was yes, yes, yes to all those questions with him."
Podeswa went on to praise Sheeran for his professionalism and genuine interest in doing a great job. "He is a lovely person; he's really down-to-earth," he continued. "If you didn't know that he was a pop star or an entertainer of any kind, you would think he's just one of the guys. And he is. He really just wanted to do a great job. He's been acting for a little while; he takes it very seriously. And he was a real trouper, too. We were shooting in the middle of nowhere in Northern Ireland. He sat around outside with the cast and crew all day long, and just kind of hung out and was good-humoured and lovely. He took direction well. He really could not have been nicer. It is a funny thing because I really, genuinely believe that if you didn't know who he was, you would have just thought he was one of the gang, effortlessly."