Is There Gay Sex in Call Me by Your Name?
Why Isn't There Explicit Gay Sex in Call Me by Your Name?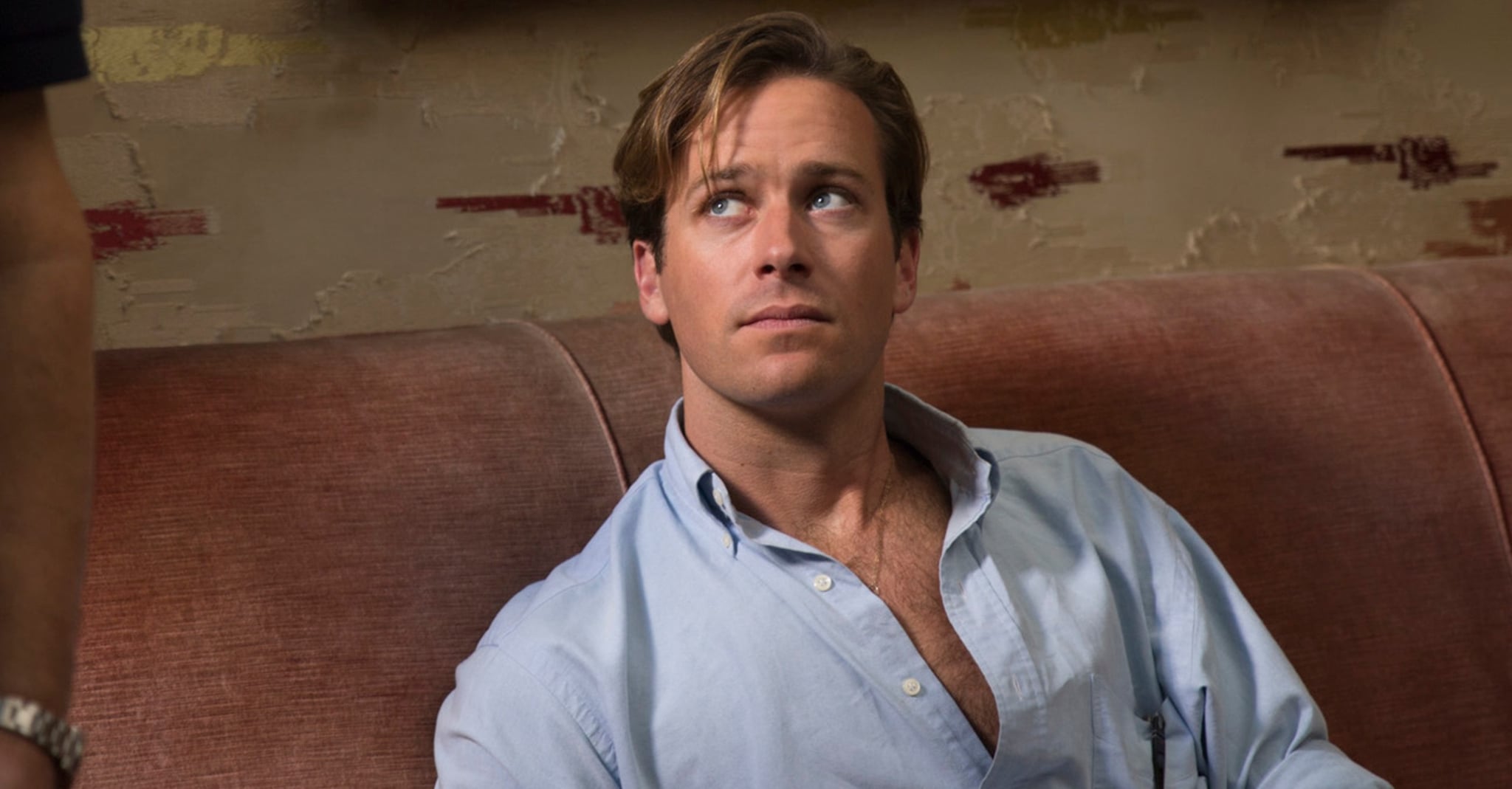 Warning: slightly explicit sexual details pertaining to Call Me by Your Name lie ahead.
Without a doubt, Call Me by Your Name is one of the most beautiful and well-executed films of the year. The Oscar front runner paints the picture of a gay romance in 1980s Italy that blossoms over the course of six short weeks. With delicate dialogue that belies the real feelings of the characters, powerhouse performances from Armie Hammer and Timothée Chalamet, a dreamy soundtrack driven by Sufjan Stevens, and so many other small moments of magic, it's easy to see why the film is such a masterpiece. And yet for such a seductive and alluring story, the film remains shy about one crucial aspect of the smitten lovers' romance: sex.
For the first half of the film, Elio (Chalamet) seems to struggle with his emerging sexuality. Despite his obvious feelings for Oliver (Hammer), he ignites a short-lived romance with Marzia (Esther Garrel), the local girl he's grown up with. In this brief tryst, Elio loses his virginity. We watch as he absconds to the forest with Marzia, and we watch him on top of her, writhing, presumably mid-act. He finishes and rolls to the side, breathless and ecstatic.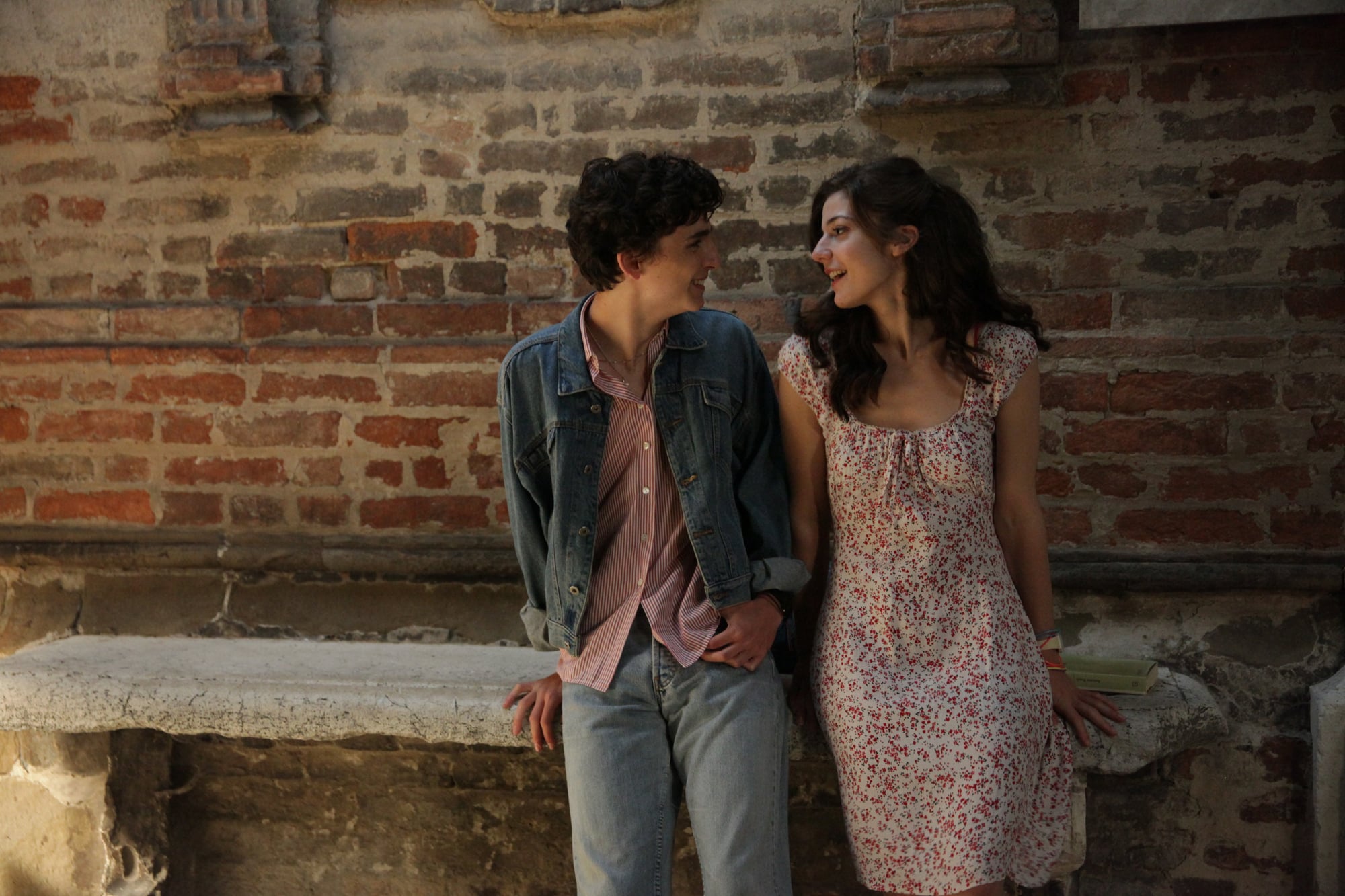 When Elio finally succumbs to his feelings for Oliver, they meet in his room at midnight. Elio is visibly nervous; his foot creeps over and rests on Oliver's. They kiss and undress, but before they actually get into the heat of their sexual encounter, the camera pans away and takes us out the window. Only a few extra gasps and kisses can be heard as we fade to black. When the two escape for a final trip before Oliver heads back to the States, we again don't witness any explicit sex. Only Oliver's nude silhouette can be spotted, staring out into the early-morning light.
Perhaps the only explicit onscreen demonstration of gay sex comes after Elio and Oliver's first night together. Oliver, suddenly worried he may have scared off Elio, knocks on his door. He tells Elio to pull down his swim trunks and gives him a blowjob in the doorway, then slams the door in his face. While it's an interesting and playful moment that comes right after their first night of romance, it doesn't quite show the intimacy and intense connection between two smitten lovers.
It's also true that Elio masturbates with a peach, which is a pretty explicit scene in itself and carries quite a bit of homoerotic thematic significance. And though Oliver takes a bite out of that same peach once Elio is done, it's not the same as the intimacy depicted when two characters make love.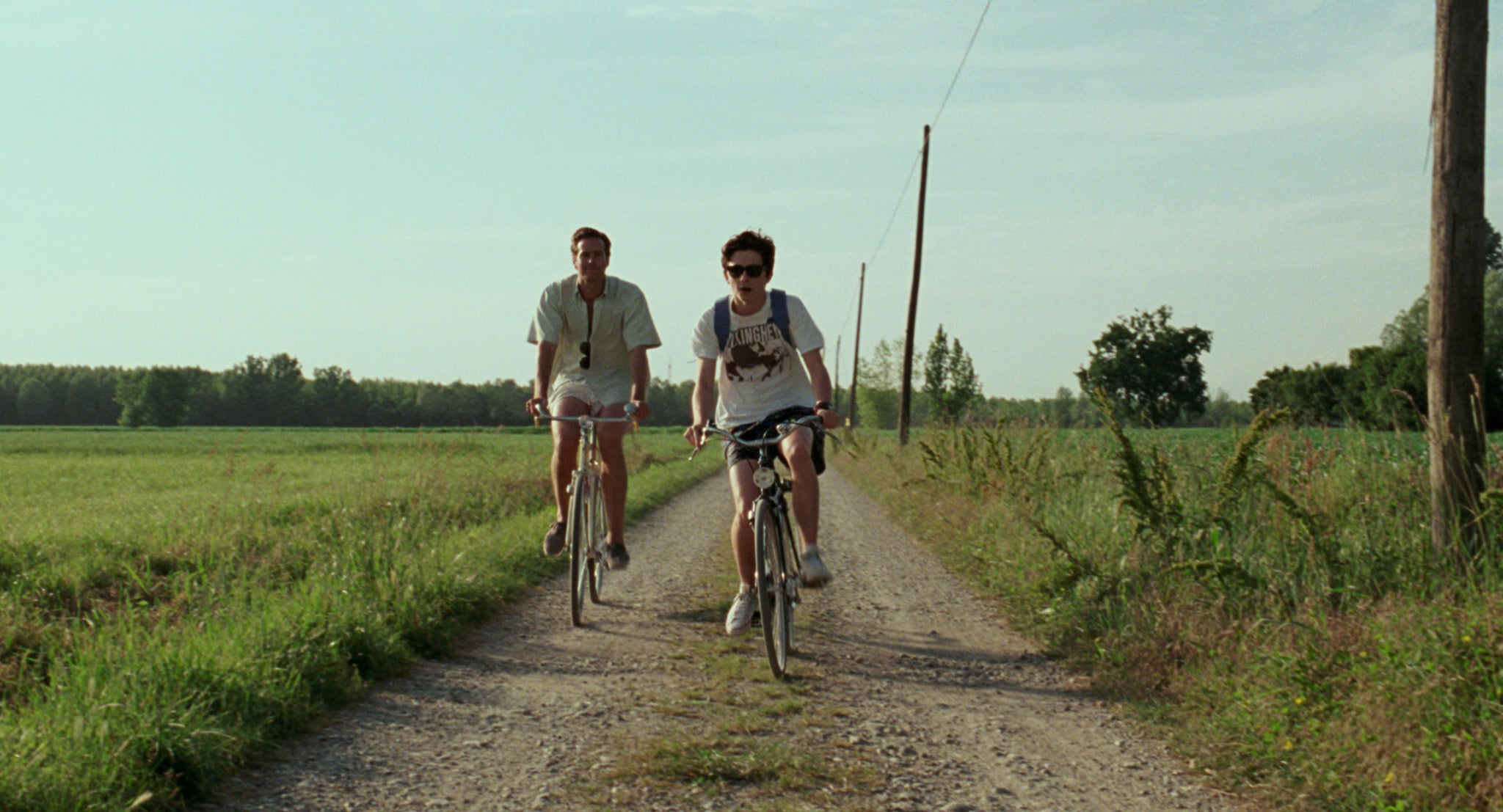 It turns out this decision not to depict gay sex was very deliberate. In a Q&A, director Luca Guadagnino said he "wasn't interested at all" in showing explicit sex.
"The tone would've been very different from what I was looking for. I wanted the audience to completely rely on the emotional travel of these people and feel first love. I didn't want the audience to find any difference or discrimination toward these characters. It was important to me to create this powerful universality, because the whole idea of the movie is that the other person makes you beautiful — enlightens you, elevates you. The other is often confronted with rejection, fear, or a sense of dread, but the welcoming of the other is a fantastic thing to do, particularly in this historical moment."
While the director makes excellent points, I'd argue that there are tasteful ways to show their sexual interactions on screen without changing the tone of the film. I think you can depict gay sex without it coming across as "dirty" and without tainting the innocence of a first love. And for what it's worth, the screenwriter behind the adaptation (James Ivory) has spoken about the lack of nudity. "Certainly in my screenplay there was all sorts of nudity," Ivory told Vanity Fair. "But according to Luca, both actors had it in their contract that there would be no frontal nudity, and there isn't, which I think is kind of a pity. Again, it's just this American attitude. Nobody seems to care that much, or be shocked, about a totally naked woman. It's the men."
When you consider the onscreen sex scene with Elio and Marzia, and the fact that Marzia has the most nudity in the film, the exclusion of male nudity and gay sex certainly make for an interesting choice. I still loved the film, and I thought it was beautiful and heartbreaking in all the best ways (that speech from Mr. Perlman, Elio's father, at the end, am I right?), but perhaps it's worth it to meditate on this specific decision. Why is the inclusion of gay sex perceived as something that would "change the tone" of the film? How would it take away from Elio and Oliver's sweet romance? We may never know how it would have been received this time around. But, hey, there's always the potential sequel.