George and Amal Clooney Donation to Fight Hate Groups
George and Amal Donate $1 Million to Combat Hate Groups: "There Are No Two Sides"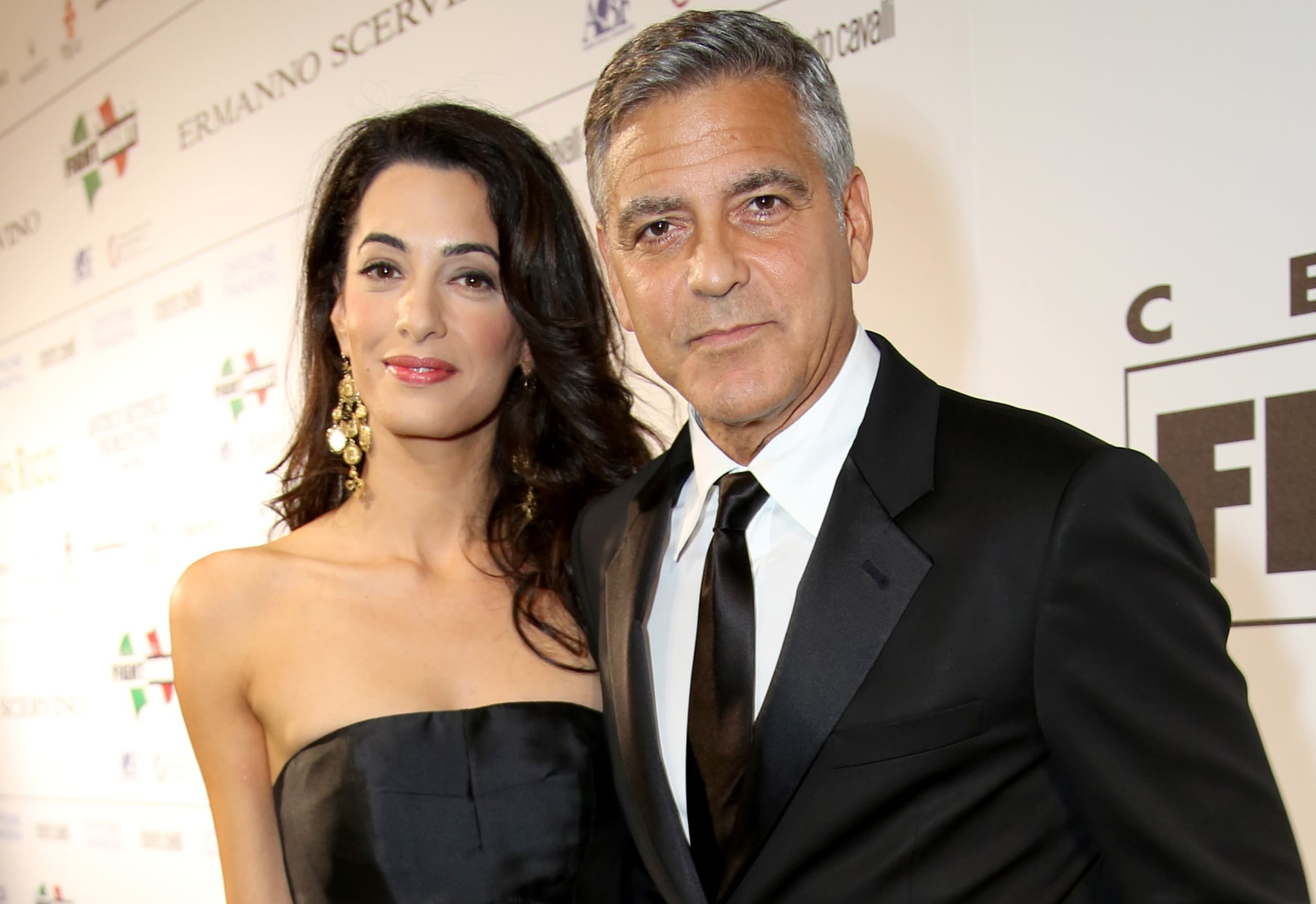 George and Amal Clooney are responding to the deadly violence that took place in Charlottesville, VA, last week. On Tuesday, the couple — who recently became parents to twins Alexander and Ella — teamed up with Southern Poverty Law Center through the Clooney Foundation for Justice and donated a $1 million grant to fight against hate groups in the US. "We are proud to support the Southern Poverty Law Center in its efforts to prevent violent extremism in the United States," George and Amal said in a statement. "What happened in Charlottesville, and what is happening in communities across our country, demands our collective engagement to stand up to hate." George expanded on why they wanted to help after Donald Trump's recent Charlottesville speech, telling Us Weekly, "Amal and I wanted to add our voice (and financial assistance) to the ongoing fight for equality. There are no two sides to bigotry and hate."
The Clooney Foundation was cofounded by both George and Amal in 2016 to fight for justice in courtrooms, classrooms, and communities around the world. The Southern Poverty Law Center is a nonprofit civil rights organisation dedicated to combating hate and seeking justice.
Image Source: Getty / Rachel Murray