Is George Clooney in Ocean's 8?
The Ocean's 8 Trailer Seems to Confirm That George Clooney's Danny Ocean Is Dead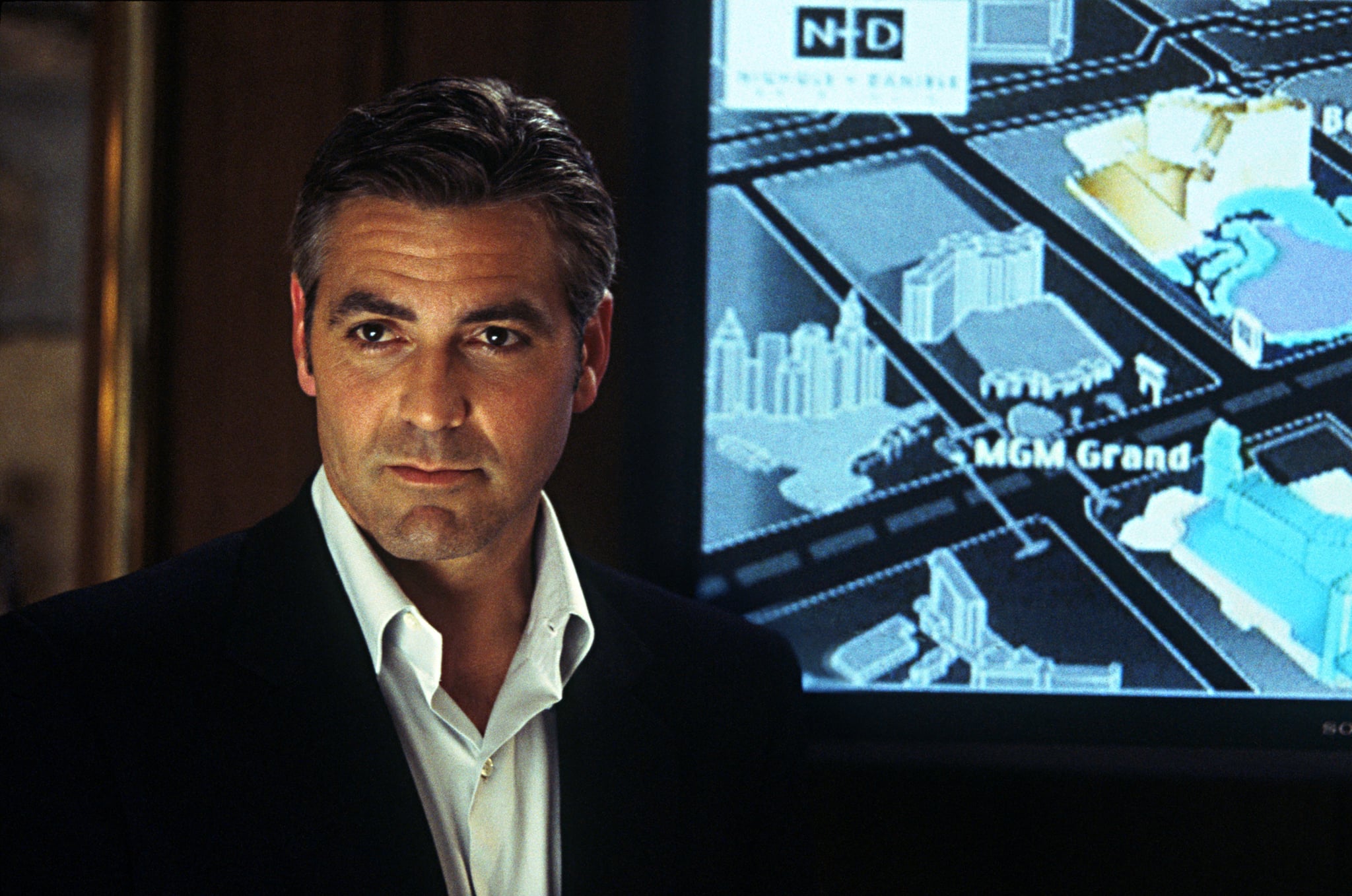 The cast for Ocean's 8 is chock-full of A-listers — Sandra Bullock, Cate Blanchett, Rihanna, Mindy Kaling, Sarah Paulson, Helena Bonham Carter, Anne Hathaway, and more — but there's one actor who is noticeably absent from the all-star lineup: George Clooney. Although the Suburbicon director originated the role of heist mastermind Danny Ocean in the initial trilogy — Ocean's Eleven, Ocean's Twelve, and Ocean's Thirteen — it appears that the character has been killed off in the new spinoff judging from one particular scene in its thrilling trailer.
The film follows Danny's sister, Debbie Ocean (Sandra Bullock), as she devises a plan to pull off a jewellery heist at New York City's yearly Met Gala after being released from prison. With the help of her eclectic all-female crew, Debbie schemes to rob one celebrity (Hathaway) of her jaw-dropping $100-million necklace at some point throughout the event. Squeezed between clips of Hathaway slapping someone and Rihanna's Nine Ball looking confused is a shot of Debbie sipping a martini next to the marble grave of her brother. The plaque reads "Danny Ocean, 1961 - 2018."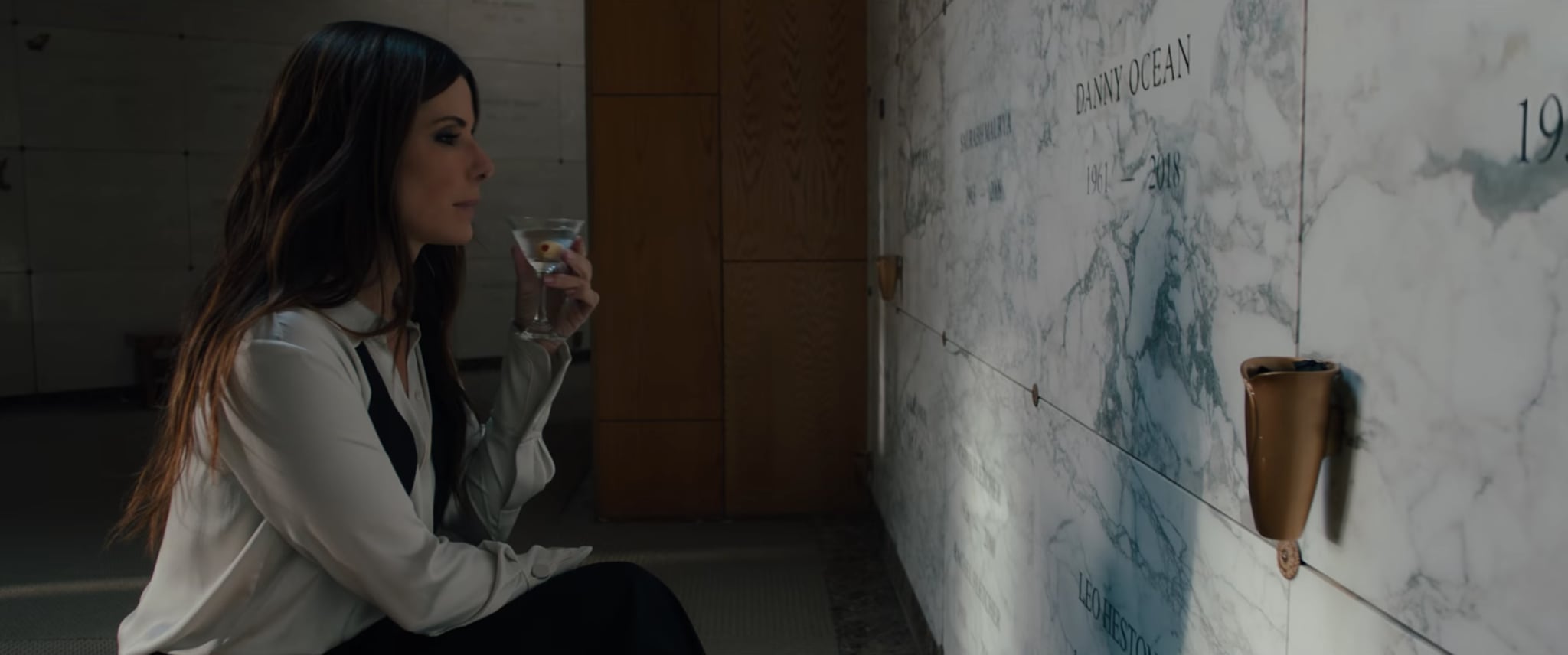 Danny's death, though sad, would make sense. It gives Debbie a reason to carry on her brother's brilliant legacy of stealing stuff, as she notes to James Corden in the trailer. But then again, this is Danny Ocean we're talking about — we wouldn't put it past him to have faked his own death to escape whatever mess he found himself in between the events of 2007's Ocean's Thirteen and now. Can't you see Clooney arriving at the end of the movie for a surprise cameo? Which would lead to them teaming up to pull off the ultimate heist in Ocean's Nine? Make it happen, Hollywood.