Gift Suggestions For Celebrity Autobiographies
PopUK Gift Guide: Celebrity Secrets Seeker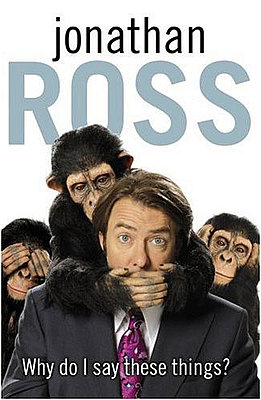 So far we've brought you gift ideas for your older and younger family members, and this week it's the turn of those other wonderful women in your life, like sisters, best friends and cousins.
Each day I'll bring you a new themed gift guide, and today I've got a selection of recent biographies and autobiographies for those people in your life who just love finding out celebrities' secrets!
I'll start off with Jonathan Ross' book, which was published just before Manuelgate, and Russell Brand's Booky Wook, which came out in paperback in the summer. Both are perfect pressies for your pals who'd like to find out the background stories of those involved in recent headline-making scandals.
The Celeb Diaries by ex-Heat editor Mark Frith is a great choice for the fan of celebs in general, and Ant and Dec fans will love the new unofficial biography. Girls Aloud's joint autobiography gives an insight into the world of TV talent contests as well as the lives of pop stars, and there's an unofficial Cheryl biography for those who like their gossip uncensored. To see what it's like from the other side of TV shows there's Strictly Come Dancing judges Craig Revel-Horwood and Len Goodman's tales.
If your pal wants to read about British stars' lives in their own words, pick up a recently released autobiography from Dawn French, Fern Britton, Michael Parkison, Paul O'Grady or Alan Carr. Some celebs have such fascinating lives they bring out more than one autobiography, and that's the case with Jade Goody and Jordan/Katie Price, whose latest installment is outselling Gordon Brown's book by the thousands!
Finally, I've got books written by those who know the stars best: their family. Choose from Christopher Ciccone's book on his sister Madonna, Lynne Spears' revelations about Britney, or Tony Cowell's version of his brother Simon Cowell's diaries.
View my gift ideas for family members, and visit HolidaySugar for all our coverage.