Gig Review of Stereophonics Concert at Brighton Centre 16 December 2008
Pop Reports: Stereophonics At Brighton Centre
Stereophonics are touring the country with their greatest hits album, Decade In the Sun, and I was lucky enough to see them perform at the Brighton Centre last night. Kelly Jones was as cool as ever, rocking out on stage in his leather jacket and shades, playing an array of guitars alongside band mates Richard, Javier and Adam. They opened with "Vegas Two Times" and played more than 20 tracks from their 10 year back catalogue, as well as both new tracks from the new album.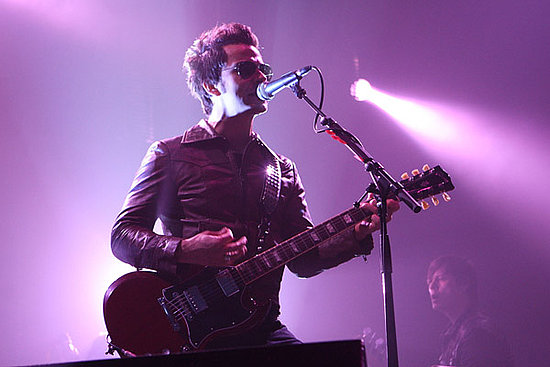 The crowd responded particularly well to the tracks from the band's first album, Word Gets Around, with "A Thousand Trees", "More Life in a Tramp's Vest", "Local Boy in the Photograph", "Traffic", "Same Size Feet" and "Last of the Big Time Drinkers" getting the feet moving and the hands in the air.
Kelly performed that album's standout track, "Billy Davey's Daughter", in the acoustic section of the encore, which also included a beautiful stripped down version of new song "You're My Star". The final two songs ended the set in fantastic fashion, with "The Bartender and the Thief" and "Dakota" bringing the energy levels up to the max as ticker tape fell on the entire auditorium as the band left the stage.
To see video footage of Stereophonics performing live, just read more.
"Vegas Two Times"
"I Stopped to Fill My Car Up"
"You're My Star" (acoustic)
To see even more footage of their tour, visit the band's official YouTube page.