Gigi Hadid and Cody Simpson Reportedly Break Up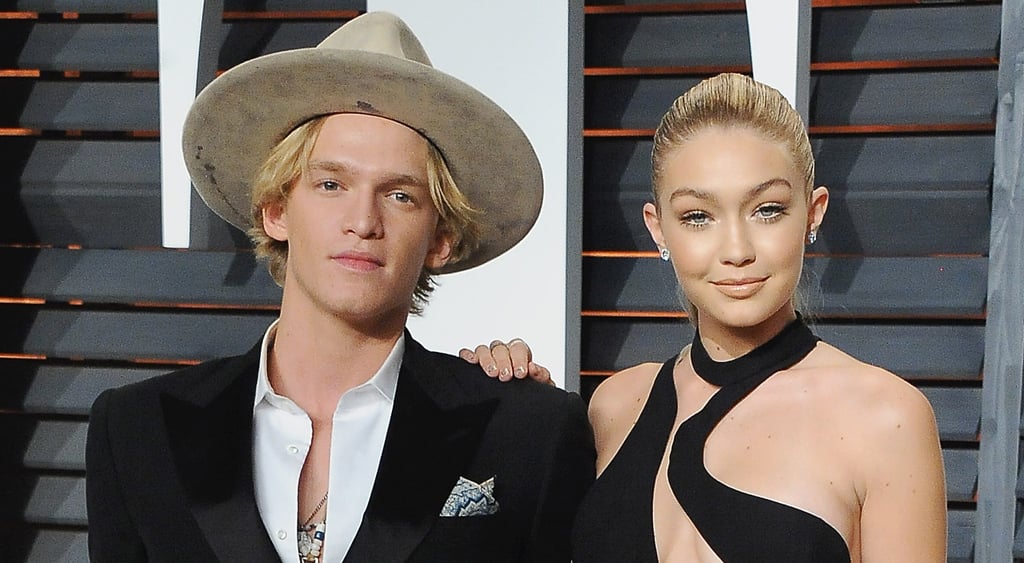 Gigi Hadid and Cody Simpson have ended their relationship, according to E! News. A rep for Gigi reportedly confirmed the split in a statement released on Saturday, saying, "Cody and Gigi want each other to be in a place right now that allows him to only focus on his music, fans, and new message, while she can focus and continue building her career. They love each other dearly and have split up in hopes that growing on their own paths will bring them together in the future." According to the rep, "They remain friends with no hard feelings and each other's biggest supporters."
The stars have been practically inseparable following their short-lived breakup last May. Most recently, they showed off their romantic connection with sweet kisses at Coachella in mid-April. However, Gigi was solo for her first Met Gala on Monday. Stay tuned for more details as they emerge, and take a look back at Gigi and Cody's cutest moments together.