Are Gigi Hadid and Zayn Malik Back Together?
Back On? Gigi Hadid Gets Cosy With Ex-Boyfriend Zayn Malik on Instagram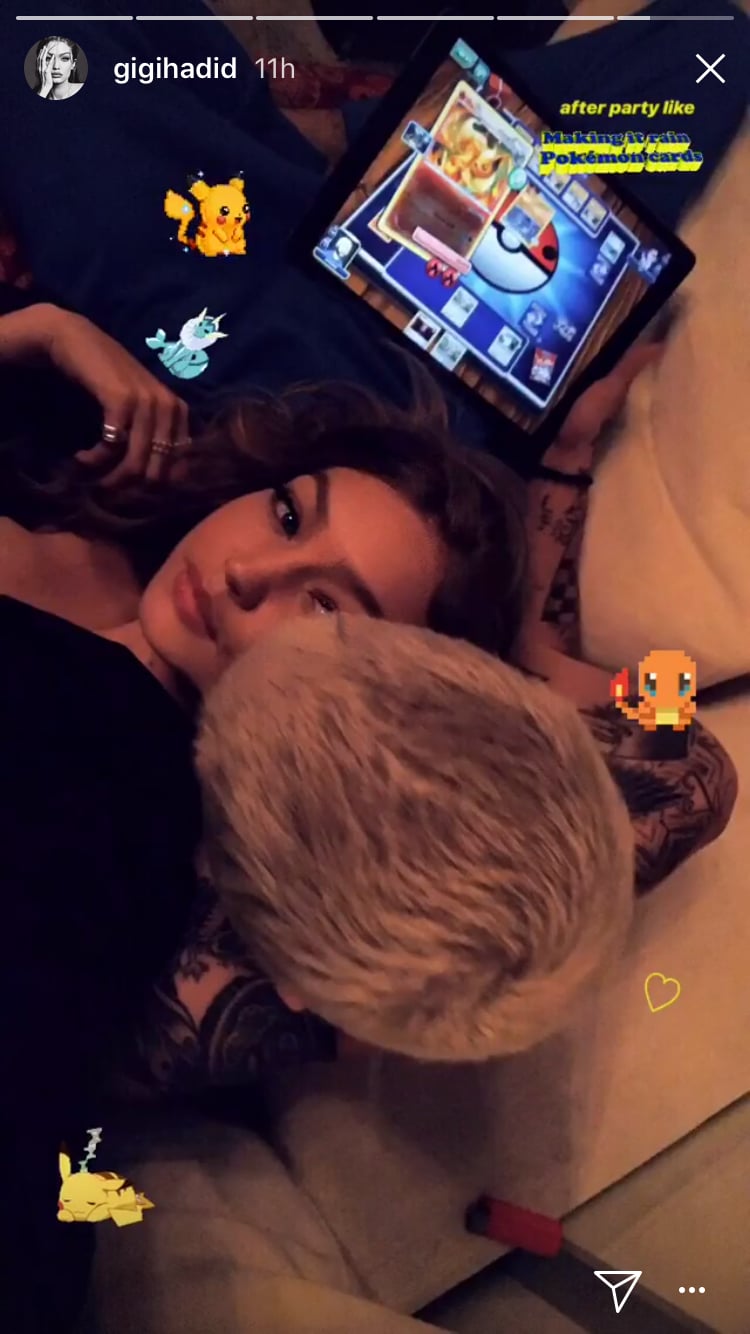 Are Zayn Malik and Gigi Hadid dating again? All signs point to yes. The on-again, off-again couple first struck up a romance back in November 2015. In June 2016, Zayn and Gigi briefly split, but quickly reconciled. Earlier this year, the 25-year-old singer and 23-year-old model called it quits again due to their busy schedules which caused them to "drift apart."
Following reports of their breakup, Zayn released a statement on Twitter, writing, "Gigi and I had an incredibly meaningful, loving and fun relationship. I'm grateful to all of our fans for respecting this difficult decision." Gigi followed up with her own statement, writing, "I'm forever grateful for the love, time, and life lessons that Z and I shared. As for the future, whatever's meant to be will always be."
Well, it seems things are on the mend for the ex-couple if Gigi's latest Instagram snap is any evidence. On Wednesday morning, Gigi posted a photo of herself snuggled up next to a blonde haired guy with tattoos strikingly similar to Zayn's. "After party like making it rain with Pokémon cards," Gigi wrote hours after attending the movie premiere for Ocean's 8.
As if that weren't enough confirmation, Zayn and Gigi were caught making out in NYC just one month after their split. According to People, Zayn was also spotted at Gigi's house that same month, leaving her house the next day wearing the same hoodie he wore the day before. Interesting. For now, we'll have to keep our eye out on Gigi's Instagram to see what other clues photos she shares that proves they have officially rekindled their romance.