The Girl With the Dragon Tattoo Trailer
The Girl With the Dragon Tattoo Trailer: Intense Is an Understatement
The teaser for the English-language version of The Girl With the Dragon Tattoo has leaked, and it's harrowing, violent, and intense, but boy does it look amazing. David Fincher directed this adaptation of Stieg Larsson's book, which has Rooney Mara as the titular character, Lisbeth Salander, the pierced and fiercely private computer hacker. Daniel Craig plays journalist Mikael Blomkvist, and though the teaser has no dialogue, the cast seems perfectly up to snuff.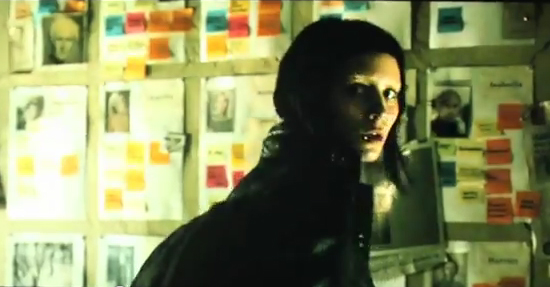 Set to Trent Reznor and Karen O's cover of Led Zeppelin's "Immigrant Song," we just get flashes of the story following Blomkvist and Salander's investigation into the disappearance of a member of the mysterious Vanger family years earlier. There's also lots of action, blood, and hints at the the story's more disturbing scenes, plus the ominous promise that this is "The Feel Bad Movie of Christmas." Not that it'll deter anyone, because this first look at the film makes it look truly insane — and I mean that in the best way possible.
UPDATE: Sony has released a green-band version of the trailer, which is a little less violent, but still intense. Watch it when you read more.