Guardians of the Galaxy Vol. 2 Details
The 9 Most Important Things to Know About Guardians of the Galaxy Vol. 2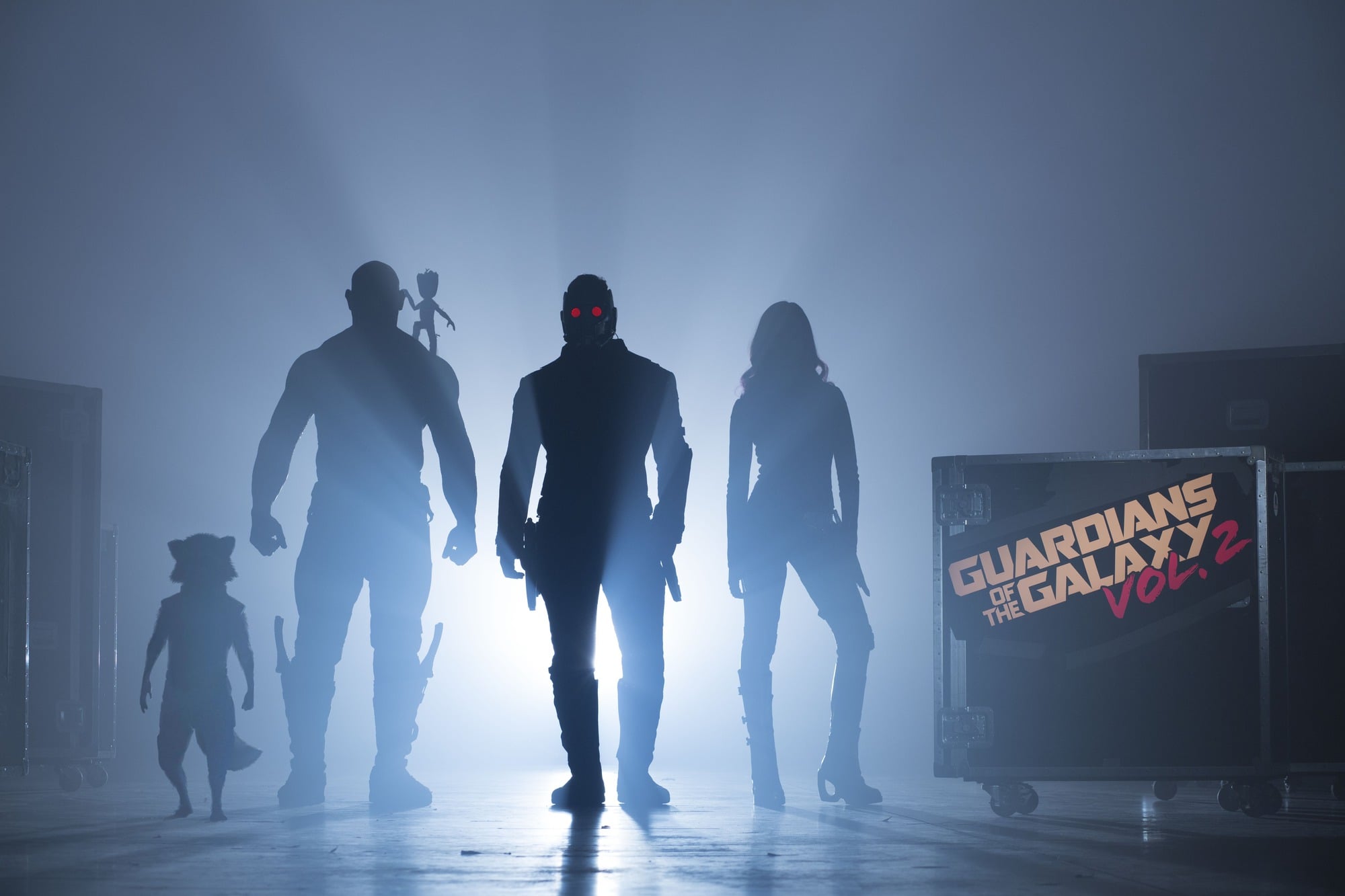 Guardians of the Galaxy Vol. 2 might already be our favourite movie of 2017. This week, the poster and first teaser were unveiled, and it looks so good. Before you get too amped up (we're already at a 10 on the excitement scale), take a look at everything you need to know about the movie!
1. The Cast
Original stars Chris Pratt, Zoe Saldana, Vin Diesel (Groot), Dave Bautista, and Bradley Cooper (Rocket) are all coming back for seconds. Glenn Close, Karen Gillan, and Michael Rooker are also returning, and notable newbies include Kurt Russell (who is probably playing Peter Quill's dad) and Nathan Fillion as Simon Williams. Check out the full cast!
2. The Plot
Marvel released the movie's official synopsis in June:
Set to the backdrop of "Awesome Mixtape #2," Marvel's Guardians of the Galaxy Vol. 2 continues the team's adventures as they traverse the outer reaches of the cosmos. The Guardians must fight to keep their newfound family together as they unravel the mysteries of Peter Quill's true parentage. Old foes become new allies and fan-favourite characters from the classic comics will come to our heroes' aid as the Marvel cinematic universe continues to expand.
3. Filming Has Wrapped
Filming took place in early 2016, and the shoot officially wrapped in June. Luckily, we have lots of behind-the-scenes photos shared by Saldana, Pratt, and the rest of the cast.
4. The Director
James Gunn, who helmed the first film, is back in the director's chair! Once again, he's adapted the comic series originally written by Dan Abnett and Andy Lanning. This time, he's done it without the help of Nicole Perlman, who cowrote the 2014 movie.
5. The Teaser
Obviously. #GOTGVol2 pic.twitter.com/6EAQwPe3NK

— Guardians of the Galaxy (@Guardians) October 19, 2016
The first look arrived in October!
6. The Poster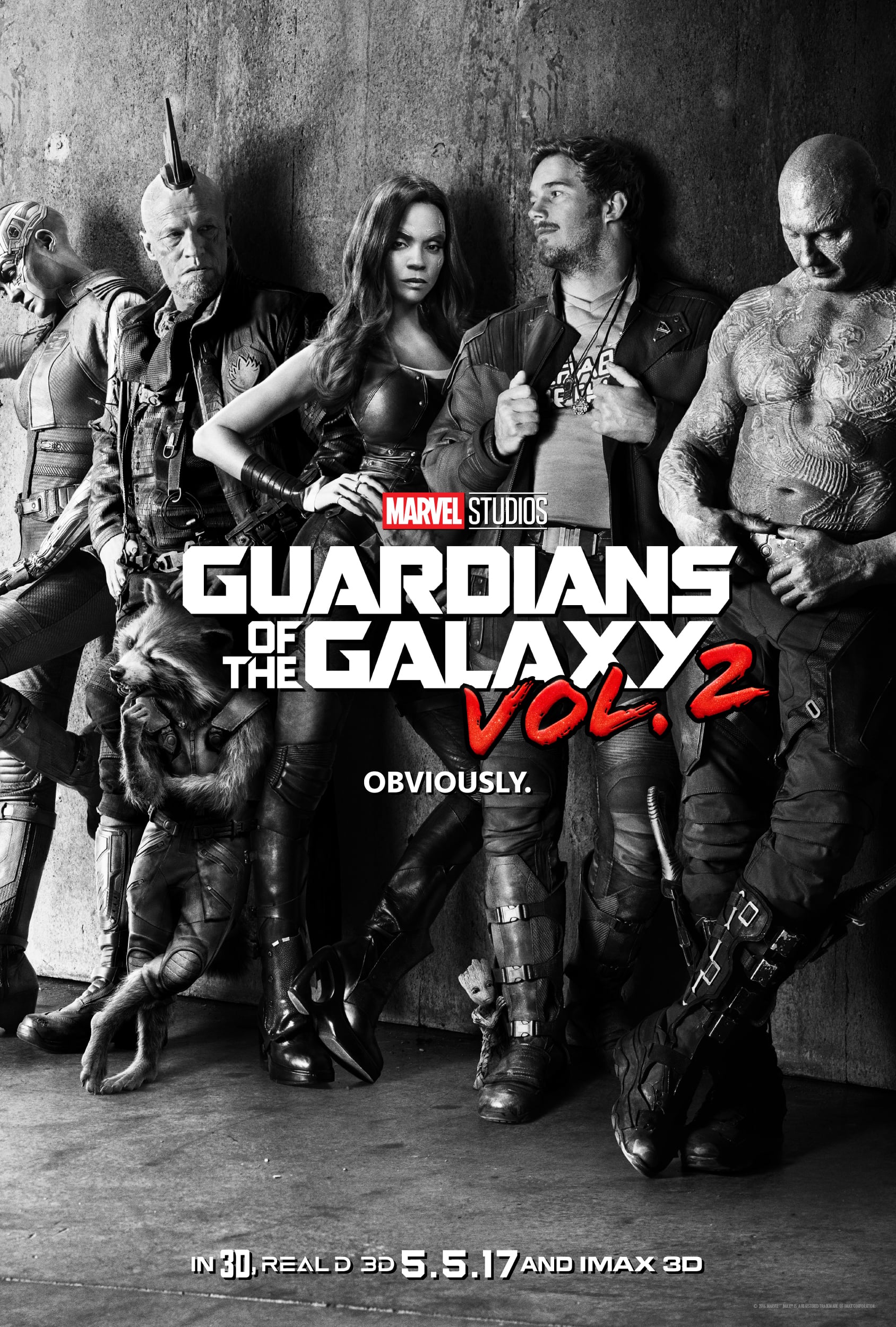 7. Baby Groot Is Back!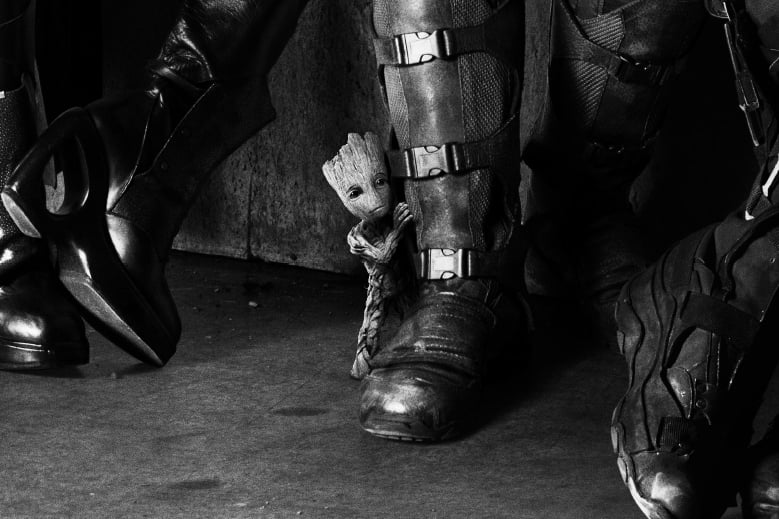 Just ICYMI, he's so adorable.
8. There Will Be More Music
The retro music was one of the greatest elements of the first movie, and you can plan on the second movie incorporating even more jams — hell, the sequel itself is subtitled Vol. 2, a nod to the first film's soundtrack. During the cast's panel at Comic-Con, two tracks played that may or may not be on the new movie's soundtrack: "Come a Little Bit Closer" by Jay and the Americans and "The Chain" by Fleetwood Mac.
9. The Release Date
Mark your calendar for April 28, 2017.