Will Harry and Meghan's Baby Be British or American?
How Meghan and Harry's Baby Will Make Royal History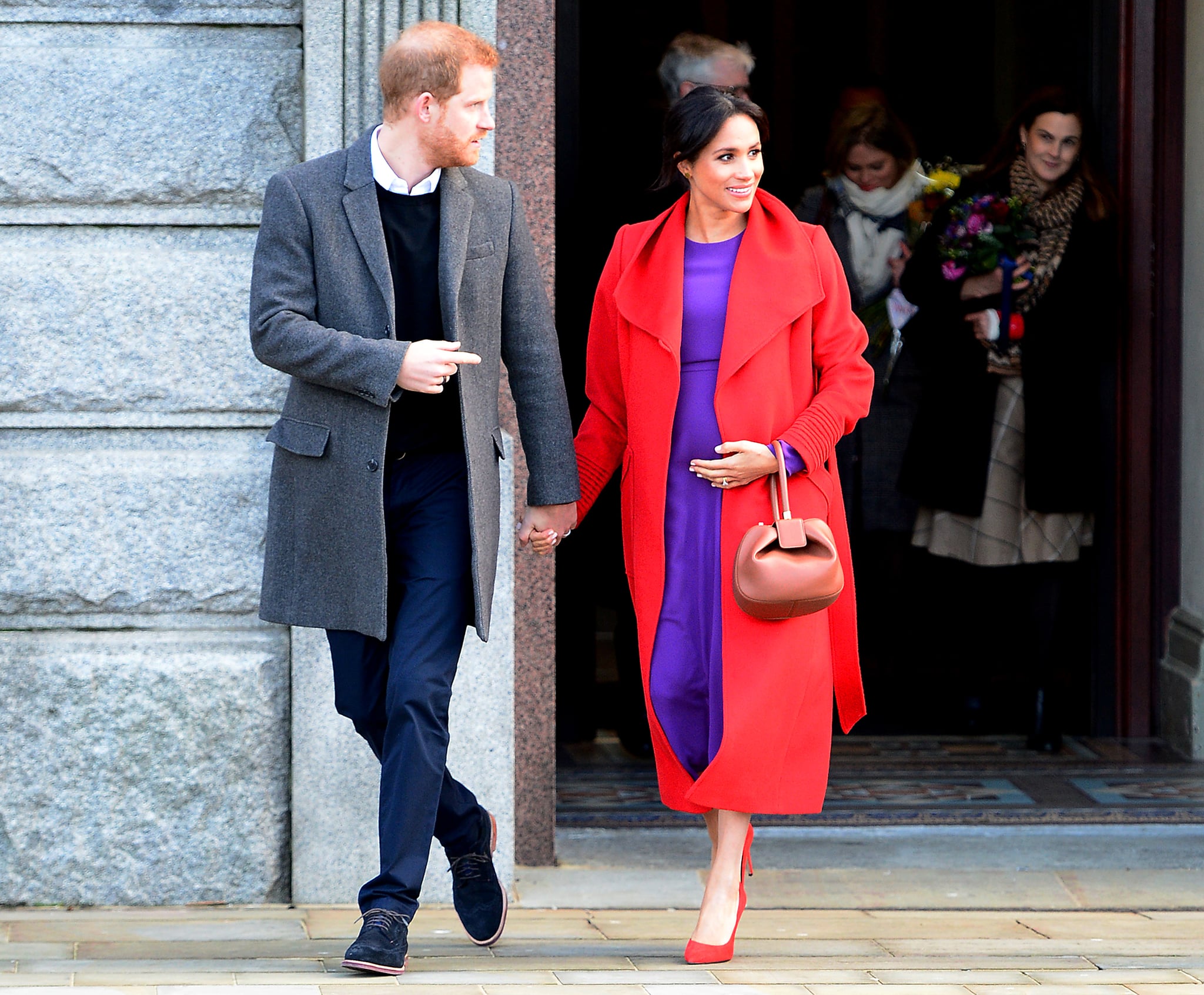 Meghan Markle and Prince Harry are expecting their first child together, and the Duchess of Sussex recently revealed that we can expect the royal bundle of joy sometime in late April. Much is sure to be said about the queen's eighth great-grandchild, especially when you consider the fact that Meghan and Harry's little boy or girl will be making royal history.
When Meghan gives birth this Spring, her and Harry's child will be the first British-American baby born into the royal family. Though Meghan formally applied for British citizenship after her engagement to Harry in late 2017, it won't be approved before the baby comes — Meghan needs to live in the UK continuously for five years before she can apply for an "indefinite leave to remain." Renouncing citizenship from a country can be a pretty tricky process, and it's still unknown whether Meghan plans to keep her American status.
So, what does that mean for baby Sussex? Royal historian Hugo Vickers told The Times that while there hasn't yet been a British-American baby born into the royal family, "Meghan married an English prince so to all intents and purposes that baby will be British." He also pointed out, "For whatever reason, we don't seem to pay much attention to the nationality of royal brides when it comes to their children. We just subsume them into the royal family."
Between bringing Black Girl Magic to Buckingham Palace and birthing a part-American royal baby, Meghan just keeps changing the game. Now, let's start thinking of baby names . . .