Harry Potter and the Deathly Hallows Part II Is The 2011 Event You're Most Excited About
Sugar Awards 2010 — The 2011 Event You're Most Excited About Is...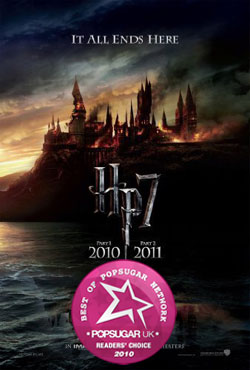 This past year had plenty of highlights, which we celebrated in our best of 2010 coverage. Now it's time to looked forward to all the fun coming up in the new year. I asked you to vote for the event in 2011 you're most excited about, and Harry Potter fans made Deathly Hallows Part II the number one anticipated event. The final film of the series is released on July. 15., and although it's still a while away, excitement is already building.
There are other big events to look forward to, including Prince William and Kate Middleton's wedding on April 29. Their nuptials took third place in my poll, behind the other major franchise film release of 2011: Breaking Dawn. The first installment hits cinemas on Nov. 18.