Harry Potter's Rupert Grint and Matt Lewis on Kissing
Ron and Neville's Bromance IRL Will Have Harry Potter Fans LOLing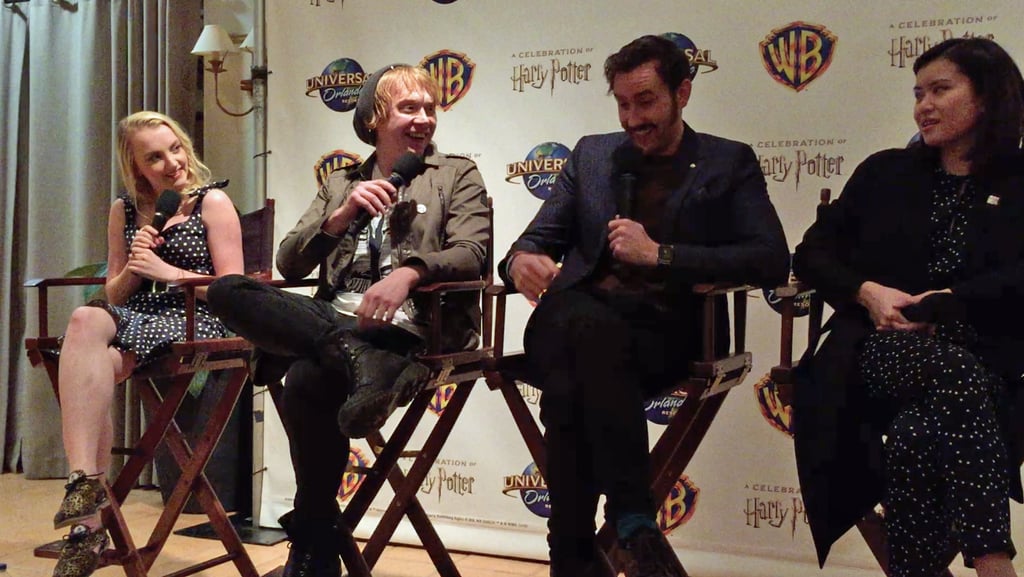 For any Harry Potter fan who's ever shipped Ron Weasley and Neville Longbottom, I'm about to make your day. The actors behind the iconic characters, Rupert Grint and Matt Lewis, were a dynamic duo at Universal Orlando's "A Celebration of Harry Potter" earlier this month, playing off each other as they joked through several Q&As with fans and press, even doing a live Periscope video together.
They got some of the biggest laughs from the audience during one Q&A with their answers to the question: "If you could play any other character in the Harry Potter universe, who would you play?" Rupert replied, "Hermione, so I could kiss myself." Then when it came to Matt, he said, "Hermione, so I could kiss Rupert."
The pair kept the joke going the following day when they were asked the same question at a different Q&A. Rupert was quick to address that he felt like he gave a bizarre answer to the question the night before, adding, "I do regret and want to retract that." Without missing a beat, Matt reiterated the same sentiments before saying, "I do regret and want to retract that."
Image Source: POPSUGAR Photography / Tara Block