Heath Ledger Getting Hit in The Dark Knight Movie
This Revelation About The Dark Knight Will Change the Way You See Heath Ledger's Joker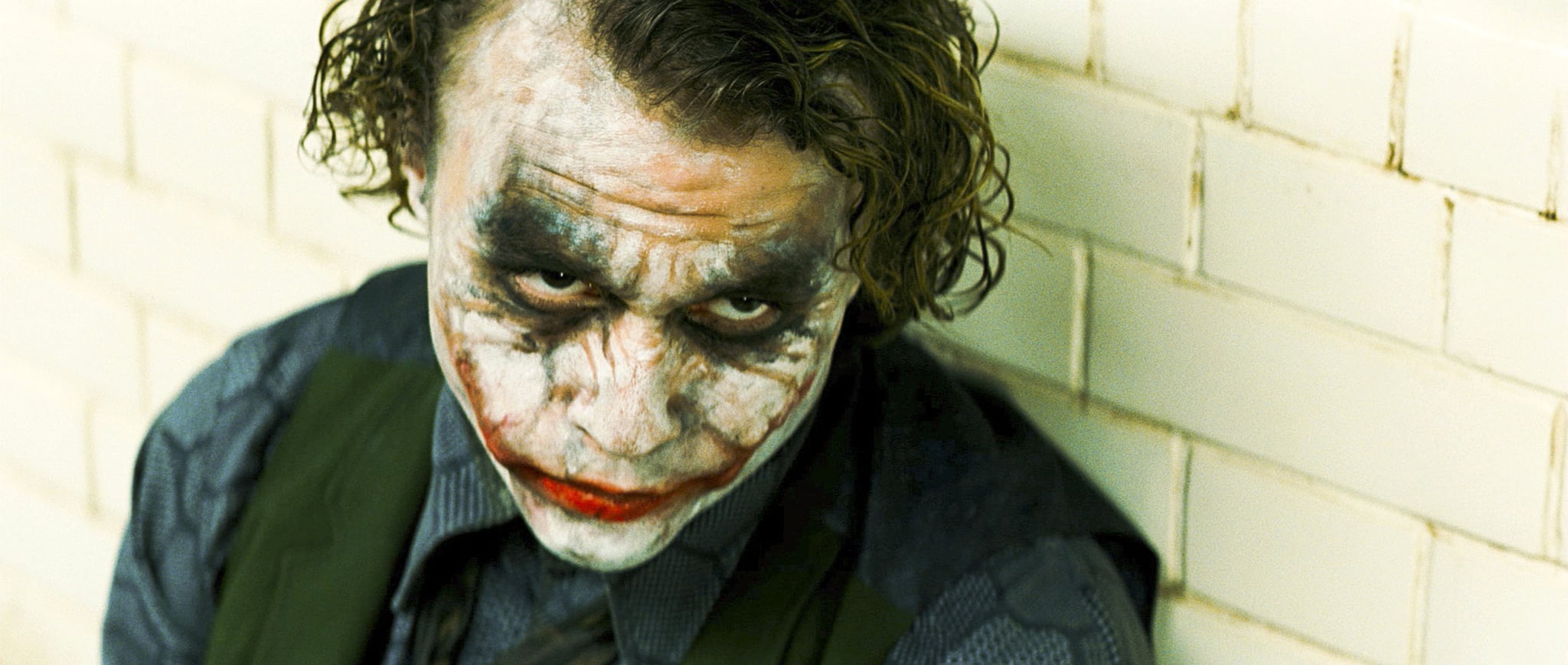 Heath Ledger's performance in 2008's The Dark Knight as the Joker is almost as legendary as the Batman villain himself. From the horrifying choice in makeup, which vastly differed from previous onscreen iterations of the character, to his unique mannerisms, it was clear that the Australian actor had put a lot of thought into playing the Joker. Christian Bale recently confirmed just how hard his costar committed to the role during an interview with The Hollywood Reporter.
When Bale was asked what it was like working with Ledger, he immediately brought up the scene in the film where Batman and the Joker are in an interrogation room and things get violent. His response makes it all the more obvious why Ledger was posthumously awarded the best supporting actor Oscar in 2009 following his untimely death:
"As you see in the movie, Batman starts beating the Joker and realises that this is not your ordinary foe. Because the more I beat him the more he enjoys it. The more I'm giving him satisfaction. Heath was behaving in a very similar fashion. He was kinda egging me on. I was saying, 'You know what, I really don't need to actually hit you. It's going to look just as good if I don't.' And he's going, 'Go on. Go on. Go on . . .' He was slamming himself around, and there were tiled walls inside of that set which were cracked and dented from him hurling himself into them. His commitment was total."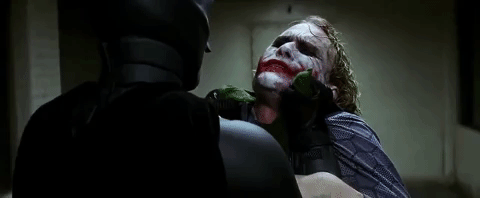 Image Source: Warner Bros.
Bale went on to reveal that the scene was actually the first one they did together, and Ledger's performance left him floored. "I saw that he's a helluva actor who's completely committed to it and totally gets the tone that [director] Chris [Nolan] is trying to create with this," he continued. "We're not going for actors revealing their enjoyment of playing a wacky caricature. We're treating this as serious drama. You go into character and you stay in the character . . . Heath was definitely embracing that. When he was in the makeup and the garb he was in character the whole time; and when he took it off he was absolutely fantastic company to be around."
Two films about the iconic bad guy are currently in the works at Warner Bros., and A-list stars like Leonardo DiCaprio are reportedly being considered for the role. Few will ever be able to compare to Ledger's performance, but it's no doubt responsible for reigniting pop culture's obsession with The Joker.