Hilary Duff Talks About Her Sister Haylie Duff
Hilary Duff on Her Incredible Bond With Big Sister Haylie: "She's My Protector"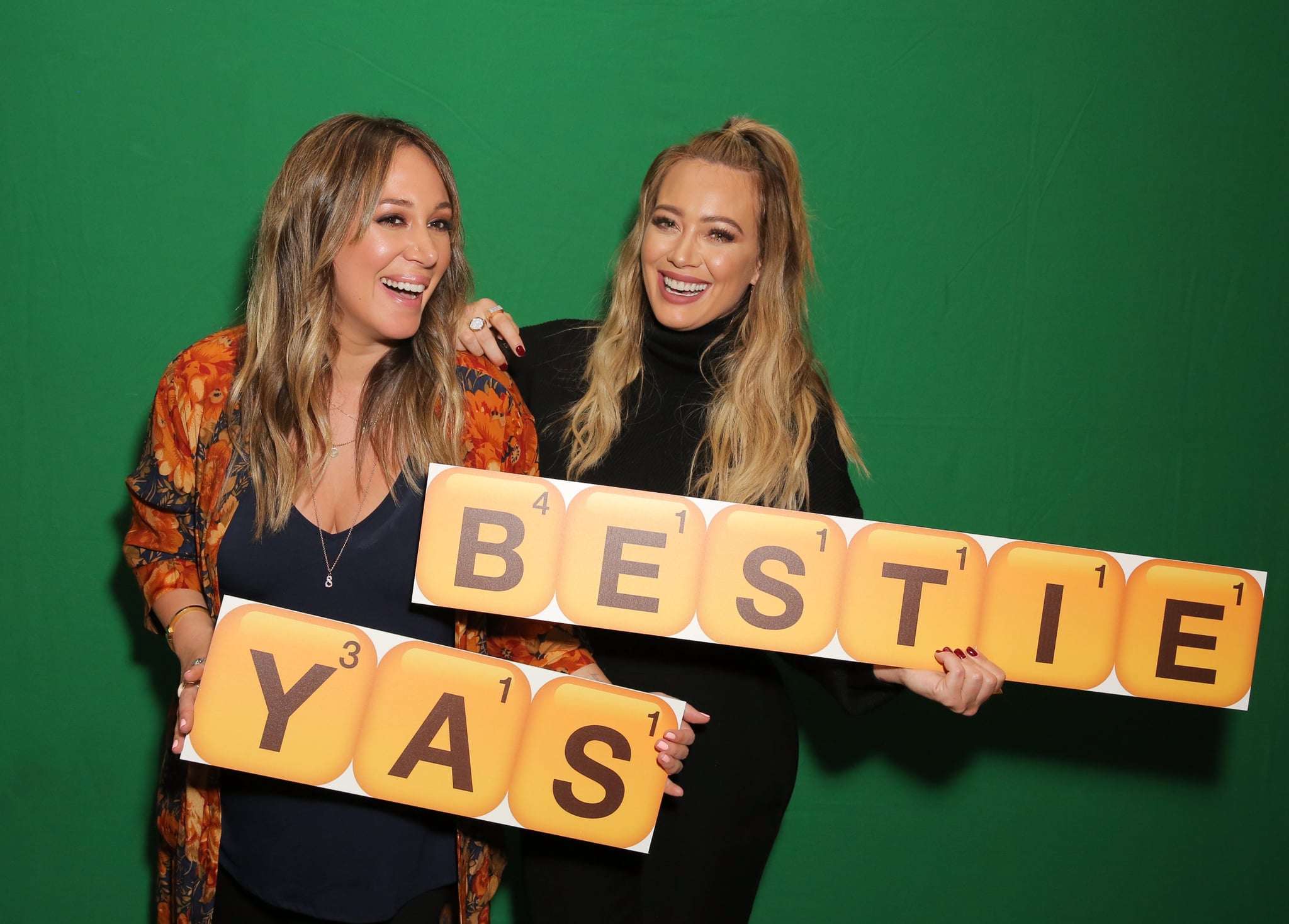 Hilary Duff and her older sister Haylie have always had a strong relationship, and they've only grown closer over the years. Aside from sharing the screen on Lizzie McGuire and costarring in 2006's Material Girls, the two have given us many glimpses of their tight bond as they support each other at various events over the years. While they've been in the spotlight most of their lives, they've always had each other to lean on, which is something Hilary certainly doesn't take for granted. We recently sat down with the actress for Claritin's "20 Minutes of Spring" project, and she couldn't help but gush about her special sisterly bond with Haylie.
"We just have such a history," she explained. "We've grown up our whole entire lives together. So we know pretty much everything about the other person. There's such a comfort there and I feel really safe." While their upbringing has certainly been different from most, she admits that her sister, who is three years older than her, has always had her back. "She has always been my number one fan," she added. "My number one protector. I feel really lucky to have that safety in my life."
In addition to growing up alongside each other, they are now both mothers! Hilary is mom to a 6-year-old son named Luca, and Haylie is currently expecting her second child with fiancé Matt Rosenberg. The couple are already parents to a 2-year-old daughter named Ryan.
While Hilary is so grateful to be a mom, she also loves being an aunt to Ryan. "It's nice to have a girl around," she said. "Luca and I have such a tight bond, I can't imagine not having a boy, but Ryan is just so different than him. The things that she's interested in and the way that she plays. She's so funny, though." Although, Hilary joked one of her favourite parts about being an aunt is being able to hand her niece back to her sister at the end of the day, adding, "It's nice to be able to step away and not have that responsibility."