History of Rap 4 With Jimmy Fallon and Justin Timberlake
Watch Jimmy Fallon and Justin Timberlake's History of Rap 4!
Well, they've done it again! Justin Timberlake has been stopping by Late Night With Jimmy Fallon all week ahead of his much-anticipated album release, so of course the guys had to go out with a bang. They did just that on Friday night with the latest in their "History of Rap" series, churning out their fourth hilarious medley. This time, the guys take on Salt-n-Pepa, Jay-Z, the Beastie Boys, and Macklemore — but that doesn't even scratch the surface.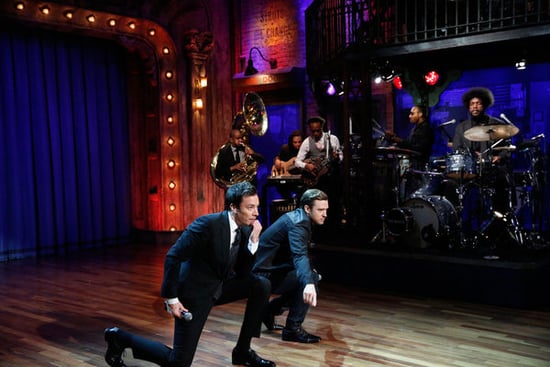 Check out the skit when you read more.